How Long Does it Really Take to Finish 'Stray'? You'll Have to Do it Alone
'Stray' is a new indie game on PlayStation consoles and PC, but does the game have co-op options? How long will it take to complete on your own?

Those who have already upgraded their PlayStation Plus membership to either the Extra or Premium tier have access to one of this summer's most anticipated titles: Stray. Developed by BlueTwelve Studios, Stray puts you in the shoes of a stray cat trying to navigate its way through a neon city, helped only by the guidance of a drone named B-12.
The game has quickly become a favorite of players (and their pet cats), but are there co-op options available for the game?
Article continues below advertisement
Is 'Stray' a co-op title? Are there any multiplayer options for the title?
While the thought of navigating the city with a second furry companion sounds fun, there unfortunately are not any multiplayer options for Stray at this time. The game can only be played by one person at a time, meaning only one player can work through the whole storyline.
There is no couch co-op option or a way to connect with friends online to play together. The main storyline is the only way to play the game and it's only single player.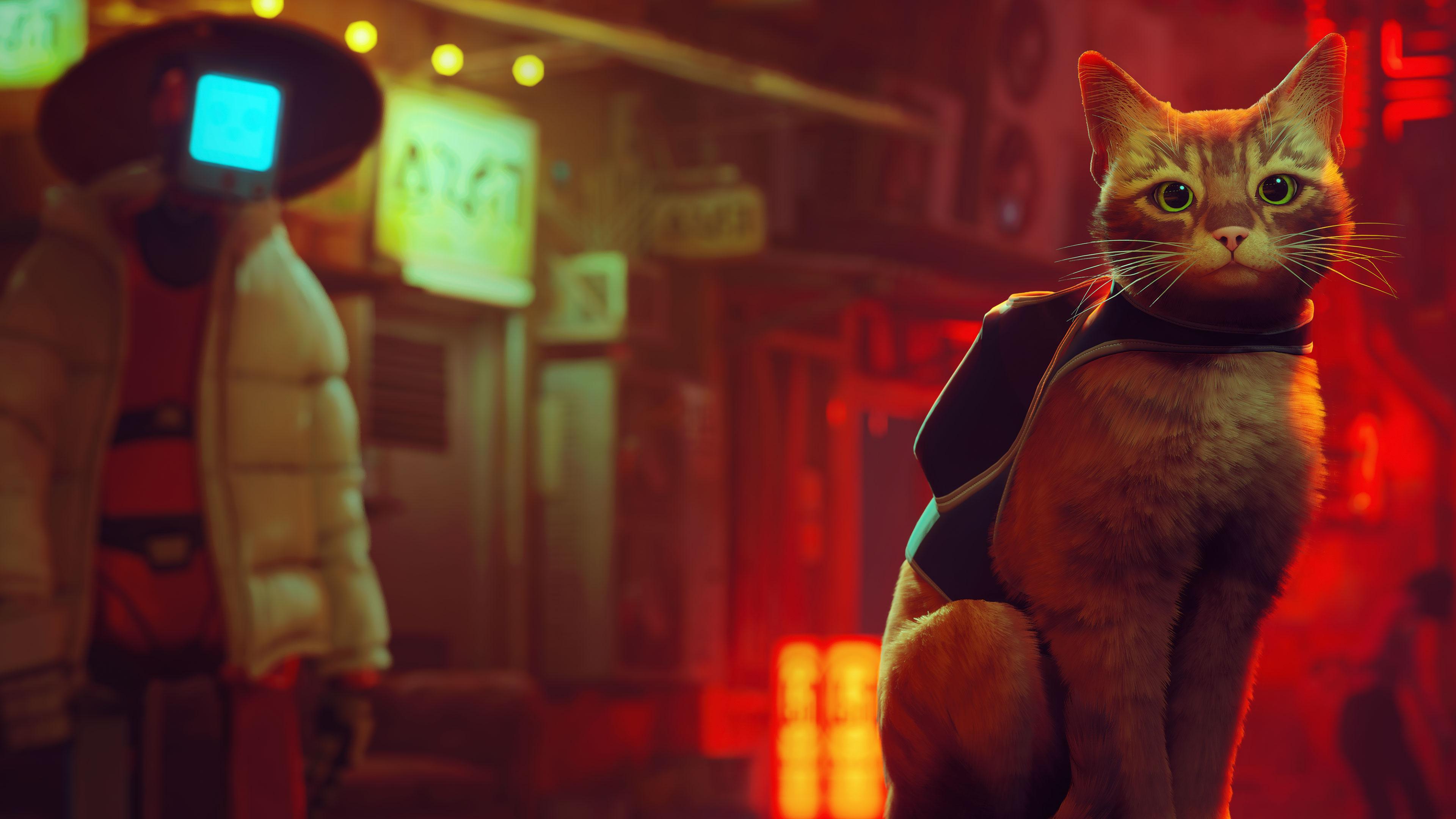 Article continues below advertisement
Unfortunately, developer BlueTwelve has not commented on any plans to make the game a multiplayer title, so it's unlikely that there will be a co-op option added in the future. Since the title is so story-driven, it wouldn't make sense to add co-op to play with multiple friends at once, meaning you'll have to work through this game on your own.
Of course, you can chat with friends while you play to solve puzzles or use PlayStation's Share Screen option to stream the game directly to a friend while you work through it if you want to experience Stray with others. At this time, though, there's no other way for them to join in on the fun. Even if you're not a fan of single-player titles, this may be one worth checking out anyway.
Article continues below advertisement
How long does it take to complete 'Stray'?
In total, there are 12 different chapters to work through to complete Stray, but it actually won't take you very long to complete the game's storyline.
If you're just looking to play through the game and you don't want to achieve the platinum trophy, then it'll only take you around five hours to beat.
That being said, the five-hour play time is only the bare-bones basics of the story and in no way covers all of the content in the game.
If you're looking to complete all of the various puzzles and find all of the Easter eggs in the game, you'll spend more than double that time completing Stray. It'll take around 11 or 12 hours to sift through all of the game's content. While this isn't a very long playthrough time, your pet cat will appreciate watching your on-screen furry friend exploring this cyber world.
Stray is currently available on PlayStation 4, PlayStation 5, and PC.