'Stray' Is Finally Available on PS4 and PS5 — Is the Game Free?
'Stray' is a new game where you navigate a city as a stray cat. But can you get the new title for free on either PS4 or PS5? Technically, yes.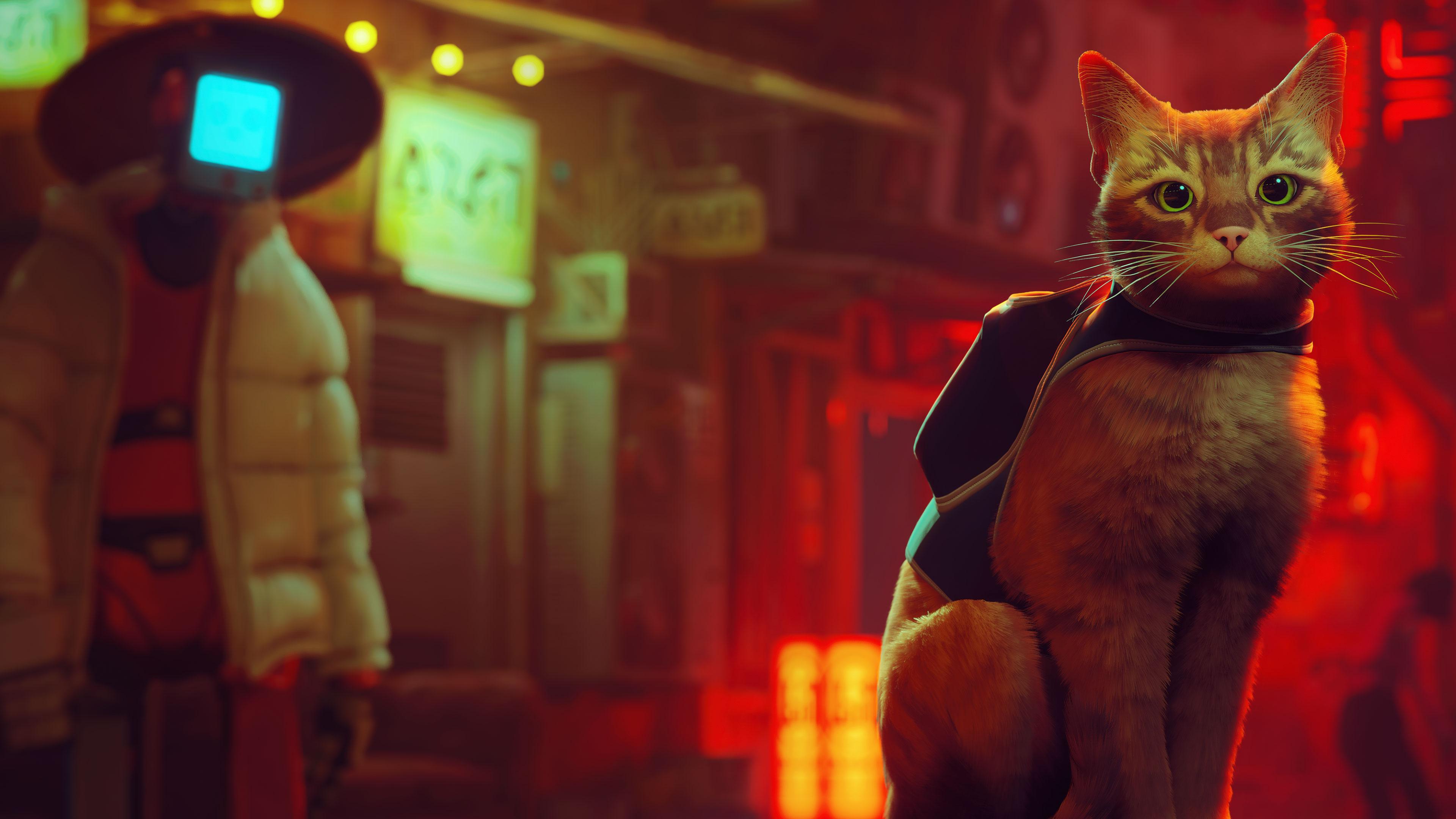 There are plenty of ways to place yourself in the shoes of others through video games, but there are few that let you play through the eyes of your average housecat.
In Stray, a new release from developer BlueTwelve Studio, you play as a cat in a big city, navigating your way through it with the help of your drone friend named B-12. Interact with the neon city in new and playful ways as you try to escape it and find your family.
Article continues below advertisement
The game was originally announced in 2020, and while it was initially slated for a 2021 release, it's finally come out as of July 2022.
Even if you haven't been following the game's production, this is still a title you'll want to check out. But is there a way to get it for free on PS4 or PS5?

Article continues below advertisement
Can you get 'Stray' for free on PS4 or PS5?
Sometimes, when highly anticipated games are released, companies like Sony will make them available for free to PlayStation Plus subscribers, increasing a game's release numbers at launch.
Unfortunately, Stray is only available for free to those who have an active PlayStation Plus subscription at either the Extra or Premium tier. This means those with the Essential PlayStation Plus subscription won't be able to play Stray for free at launch and will have to purchase the game for their console.
That being said, if you've been considering making the upgrade to the new tiers, now may be the time to do so. Thankfully, Sony is offering a free seven-day trial for the new service so you'll have an opportunity to test it out first.
This also means that if you're just looking to play through Stray, you can probably get through almost all of the game in that time period. So long as you grind through the game, you'll be fine.
Article continues below advertisement
Otherwise, if you don't have the PlayStation Plus Extra or Premium subscription, you will have to purchase Stray to play it on your console. It's entirely possible that the game will be available for those with a PlayStation Plus Essential subscription in the future, but since there's no word on when that may be, this may be a title worth buying if you're particularly impatient. The game currently costs $29.99.
Article continues below advertisement
Is 'Stray' available on Xbox Game Pass? What about the Nintendo Switch?
Unfortunately, if you don't have a PlayStation console or a PC, you won't be able to play Stray at this time. At launch, the title is only available for PlayStation 4, PlayStation 5, and PC, so those with other consoles will have to wait for it to be released on other platforms.
Yes, this also means that Stray is not available on Game Pass at this time.
Developer BlueTwelve Studio has not commented yet on a potential release date for Xbox consoles and the Nintendo Switch. While it's not impossible to think the game will eventually be ported for these consoles, it could be some time before we see Stray available on more platforms.
Because we don't know when Stray will be made available for Xbox, that also means it's unclear if it will ever come to Game Pass. Watch the developer's social media channels for more information.