PlayStation 5 Exclusives Are on Their Way — Here's What's in Store for 2022
The PlayStation 5 is one of gaming's latest and greatest consoles on the market. If you can get your hands on one, here are some upcoming exclusives.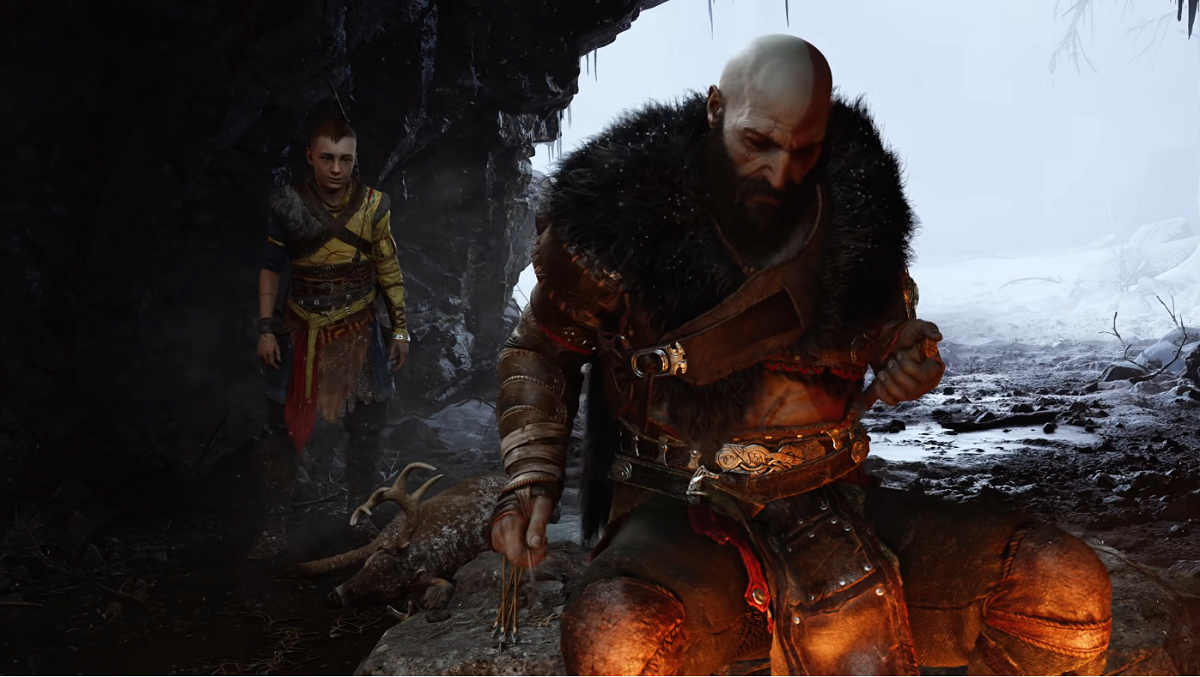 The next generation of console gaming with the PlayStation 5 (and Xbox Series X) has celebrated one year of a whole new era. When it comes to exclusives for the PS5, games like Ratchet and Clank: Rift Apart, Returnal, and the director's cut of Death Stranding have helped to fill out the new machine's library. And of course, there are more exclusives on the way in 2022.
Article continues below advertisement
Before we get to the list, however, we need a bit of a disclaimer. No, it's not easy to get your hands on a PlayStation 5. It's definitely possible with some know-how and elbow grease, but the ongoing chip shortage caused by the COVID-19 pandemic is making it increasingly difficult for the new console to maintain steady production, let alone make it to you. We wish you the best of luck in getting one. And if you can, here are the upcoming exclusives you can reward yourself with.
God of War: Ragnarok
The sequel to the critically acclaimed God of War sequel/reboot title from 2018 is finally on the horizon. Three years after the previous game, the world of Midgard is in the middle of Fimbulwinter, the wintery prelude to the world-ending event of Ragnarok. Kratos and his son Atreus set out on another quest to put an end to the end of the world. And while Atreus seeks answers about his latent godhood, the Norse god Thor is hot on their trail.
Article continues below advertisement
The game will also be available on the PlayStation 4, and will reportedly end the events of Kratos's Norse adventure.
Horizon Forbidden West
Aloy returns in the sequel to 2017's Horizon Zero Dawn. In Forbidden West, Aloy travels to the strange new frontier in order to find the source of a plague ravaging the land. Using a variety of weapons and craftiness, Aloy is ready to embark on her journey across the post-apocalyptic techno landscape.
Though initially planned for a 2021 release, Horizon Forbidden West is currently set for release on Feb. 18, 2022. The game will also be playable on the PS4.
Article continues below advertisement
Gran Turismo 7
The long-running racing game franchise returns for its seventh installment. The upcoming sequel is set to include the return of several classic gameplay features, including GT Simulation mode, traditional racing, Driving School, and GT Auto. While the game will also be available on the PS4, the PS5 version will have several exclusive features such as ray-tracing for more detailed reflections, haptic feedback from DualSense controller, and faster loading times.
Gran Turismo director Kazunori Yamauchi stated in an interview with GTPlanet, "I think the next title that we're going to create will be a combination of the past, present and future — a complete form of Gran Turismo."
Gran Turismo 7 will be released on March 4, 2022.
Article continues below advertisement
Games coming out beyond 2022.
While we won't see these games coming out as soon as 2022, it's easy to get excited about these future Marvel titles. A sequel to Insomniac's critically acclaimed Spider-Man game is on the horizon and will feature fan-favorites like Kraven the Hunter and Venom. Marvel's Spider-Man 2 is currently set to release in 2023.
Insominac is also working on a game for Wolverine, though there's no release window just yet. If their work on Spider-Man and Miles Morales is any indication, we may just have another hit on our hands.