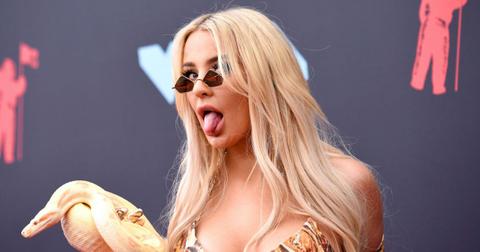 Tana Mongeau Doesn't Like Using Labels to Describe Her Sexuality, and That's OK
By Lizzy Rosenberg

Updated
Anyone who regularly follows popular internet personality Tana Mongeau is well-aware that she's dated a wide range of celebs, from former Disney actress Bella Thorne to YouTube sensation Jake Paul. And although her sexual preferences are nobody's business but her own, many have wondered if she considers herself to be bisexual.
Is Tana Mongeau bi?
Does Tana Mongeau consider herself to be bisexual? Does she use any type of label to describe her sexual preferences? Here's what the YouTube star has said in the past regarding her sexuality.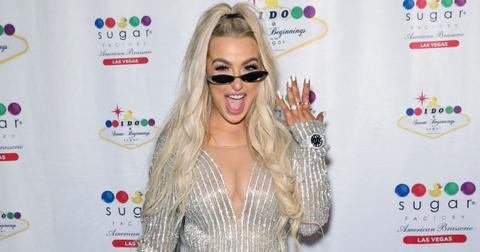 "I'm going to love who I want to love, I'm going to do what I want to do."
In a video titled "the truth about my relationships, break ups, and sexuality" that Tana posted to YouTube back in January 2019, the internet personality opened up about her relationship at the time with actress Bella Thorne, and also explained to her fans that she doesn't like putting her sexuality "in a box." However, if she had to identify with a label, she said she would consider herself to be pansexual.
"If you wanna call that pansexuality, you can call me pansexual. I think that people need a box to put people in to feel okay, but I'm just not like that...I'm going to love who I want to love, I'm going to do what I want to do, and I don't give a f--k who doesn't like it," she said.
Watch the full video for yourself below. Although Tana can be outspoken and controversial, the video shows a very honest and genuine side of her that viewers don't often see.
What does it mean to be pansexual?
Bisexual and pansexual are two separate sexual orientations, according to Healthline, but in some instances, people identify as both. If somebody is bisexual, it means they are attracted to people who identify as men and people who identify as women. Sometimes, this includes those who identify as non-binary, and sometimes, it doesn't.
If somebody comes out as pansexual, however, it means they are attracted to people of all genders. This inherently includes those who don't identify with a specific gender. Tana said she identifies as pansexual, which means she is open to dating men, women, and non-binary folk. For additional information on sexuality, refer to the GayCenter.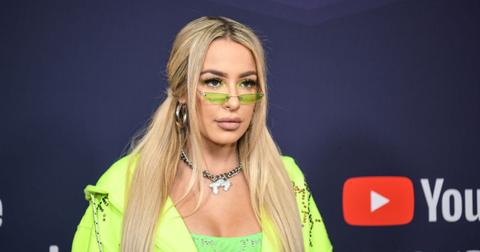 Tana split from her hubby, Jake Paul, at the end of 2019.
However, Jake and Tana have not officially filed for divorce, and it's unclear if they will. Maybe they'll be able to patch things up. But ultimately, they probably just enjoy the air of mystery it brings to both of them — their relationship (or lack thereof) certainly keeps us on our toes.