In Shocking News, It Looks Like Tana Mongeau and Jake Paul Have Split (Just Kidding, We Saw This Coming)
A Tana and Jake divorce might be happening after Tana posted a heartbreaking video on her Instagram stories. The two got "married" in Vegas in July.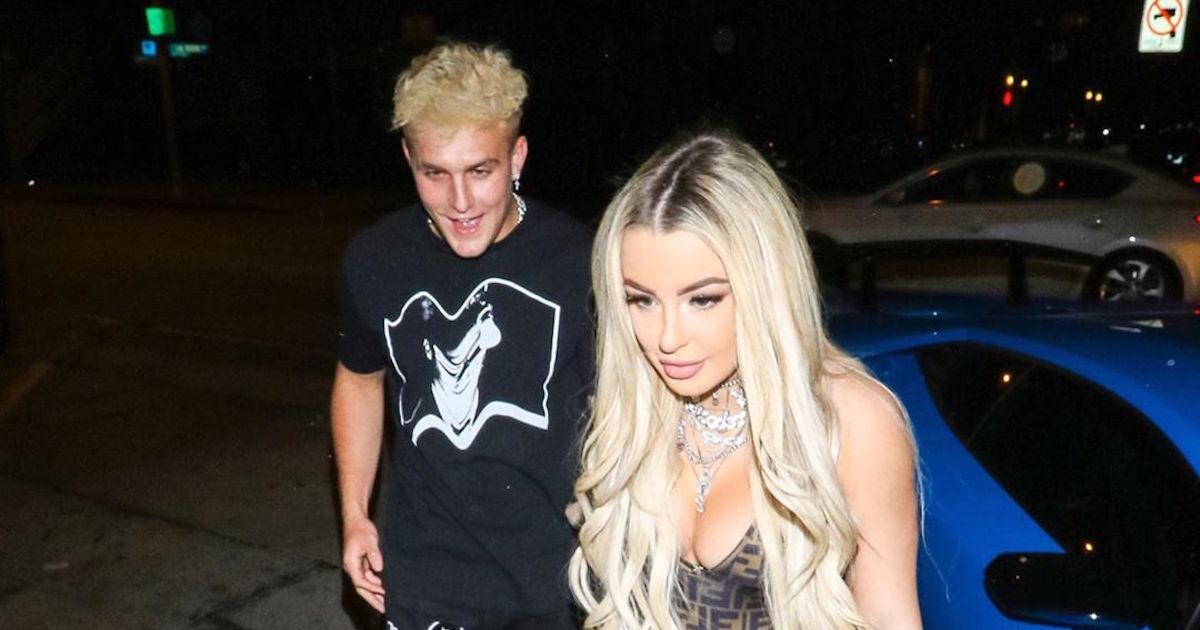 Well, we can't exactly say we didn't see this one coming. It looks like Tana Mongeau and Jake Paul might have called it quits on their nearly one-month "marriage" and four-month relationship.
The YouTube stars wed in a Las Vegas ceremony on July 28, but the pair has not seen each other since the nuptials. Tana dealt with an alleged family emergency shortly after saying "I do," while Jake continued on with their honeymoon plans with his brother, Logan Paul, in Tana's place.
Article continues below advertisement
Now, cheating allegations against Jake are circulating and Tana is posting cryptic messages about the state of her marriage (though, it's important to note that the pair never filed legal paperwork for their wedding). Is a Tana and Jake divorce happening? What each YouTuber has said about the relationship, and how signs of the demise have been there since the beginning.
Jake's been spotted with his ex-girlfriend, Erika Costell.
When Tana tweeted about skipping her honeymoon to deal with a "family emergency," it seemed a bit odd that her new husband would still go ahead with his travel plans.
In the three weeks since the two wed, Jake and Tana still have not seen each other, and Jake is claiming it is because Tana is still dealing with family issues. But, Jake was spotted several times with his ex, Erika, and Tana certainly took notice.
Article continues below advertisement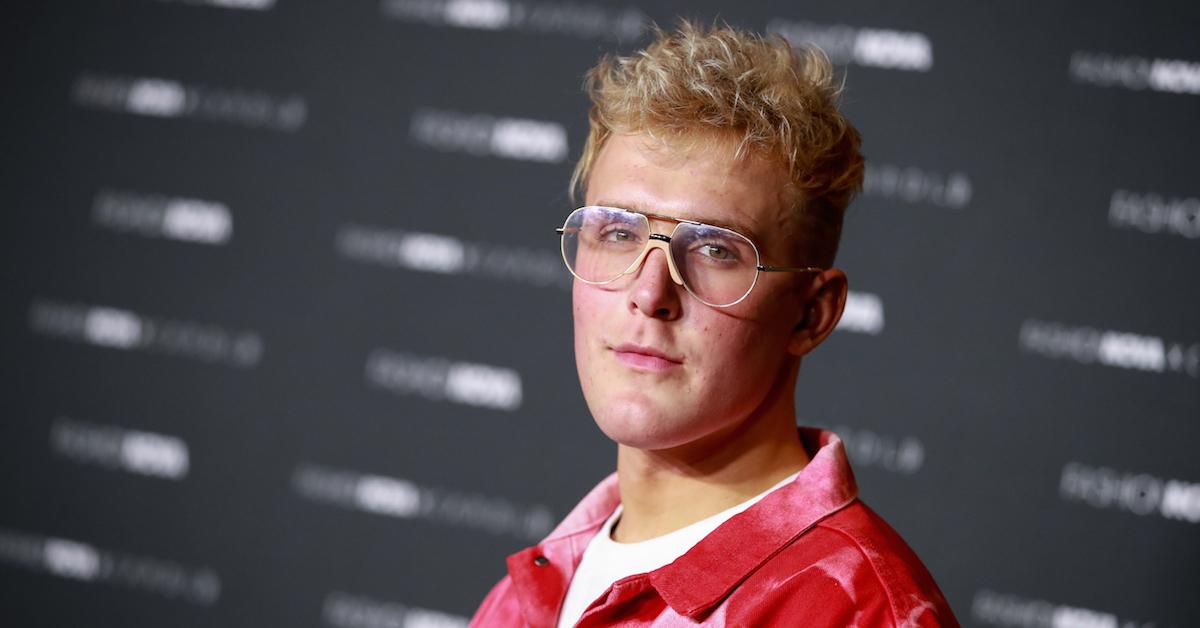 Pictures of Jake and Erika sitting down for lunch were snapped, and a TikTok video showing the couple together with one of Erika's friends was taken several days later. While Jake seemingly can't reunite with his wife, it seems like he's managing to find the time to see his ex. One of the biggest hints at a possible split is the wedding video that Tana posted on August 19.
Article continues below advertisement
Tana ended her wedding special by throwing shade at Jake and Erika.
Tana's most recent Instagram post is a picture of her and Jake together with a caption about how long it was taking her to edit their wedding video. The season finale of her YouTube show, Tana Turns 21 on MTV, included a lot of footage from the wedding that showcased the happy couple. But, the ending has a lot of fans talking about whether Tana was announcing a split.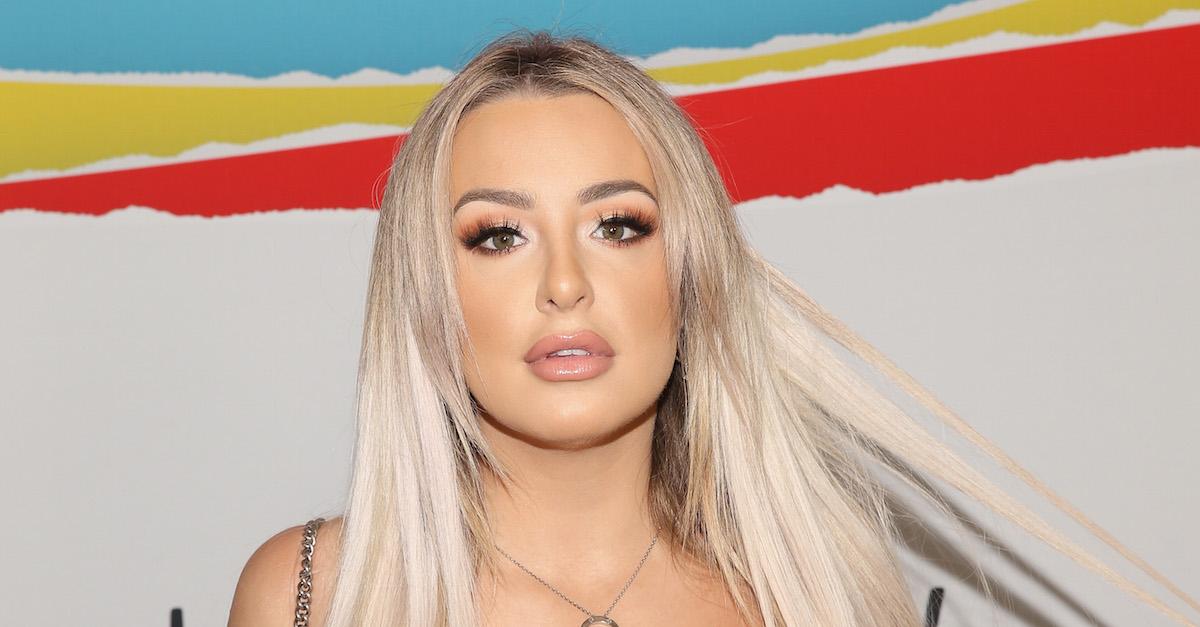 Article continues below advertisement
After a montage of clips of Jake cutting the wedding cake with a sword (which apparently was his biggest wish for the wedding), Tana did a voiceover, saying "and then they lived happily ever after?"
While Tana is saying this, pictures of Jake and Erika on the beach together and on their lunch date were shown. It's clear that Tana is not about to let Jake's reunion with Erika go unnoticed.
Tana liked some shady tweets from fans.
It wouldn't be a YouTube divorce without some social media hints, and Tana did not disappoint. She tweeted ":/" on August 20, which was when pictures of Erika and Jake on their lunch date were released. She also tweeted about how she had to go "back to the present moment :/" now that her wedding video edit had come out.
Article continues below advertisement
Tana's also been liking some fan tweets about how she deserves to be happy without Jake. In an Instagram live video, she also said that "the last three weeks off-camera have probably been the hardest weeks of my life."
While many assumed that this was because of her issues with Jake, it could also be because she is still dealing with her family emergency, which she hasn't commented on since she missed her honeymoon.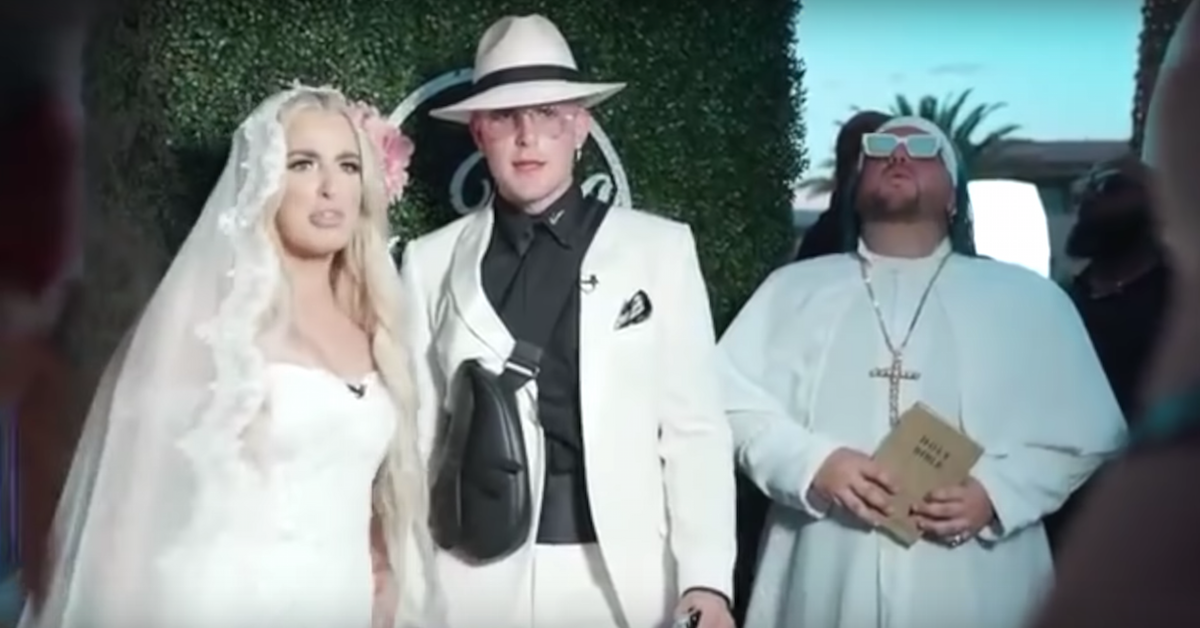 Article continues below advertisement
So, is a Tana and Jake divorce on the horizon? 
She also did an Instagram story of her laughing and doing a remake of the infamous break-up tune, "Thank U, Next" by Ariana Grande. Tana's lyrics were, "even actually got married, and for Jake I'm so thankful. Except when he goes out to lunch with his ex and I find out on Twitter."
The cryptic social media interactions didn't end there. Tana also posted an Instagram story of her learning to play the piano to the Billie Eilish song "When the party's over." Since Jake and Tana have portrayed their relationship as an extended party, this could be further evidence that the relationship is done.
Article continues below advertisement
But in true Jana fashion, there are some hints that they're still together.
Tana and Jake are the masters of deflection and clickbait, so it's no surprise that the two are giving signs that they could still be together. Jake posted a video on YouTube, where he answered some fan questions. When asked about when he would see Tana again, Jake continued the narrative that she's been dealing with family issues and hasn't been able to see him.
He said that Tana even was on her way to see him at one point, but she had to switch her flight to go to Las Vegas to further deal with the family issues. Tana also posted an Instagram story where she was changing her online information from "Ms." to "Mrs."
Article continues below advertisement
Even with all the contradictory and confusing signs, one thing is clear: The couple is getting more notoriety, YouTube views, and followers by fostering the speculation of their marital status. Even if they split, Jake and Tana will always share a love for self-promotion.
Article continues below advertisement
Watch Tana and Jake's wedding video to see everything, from the vows to the shade.