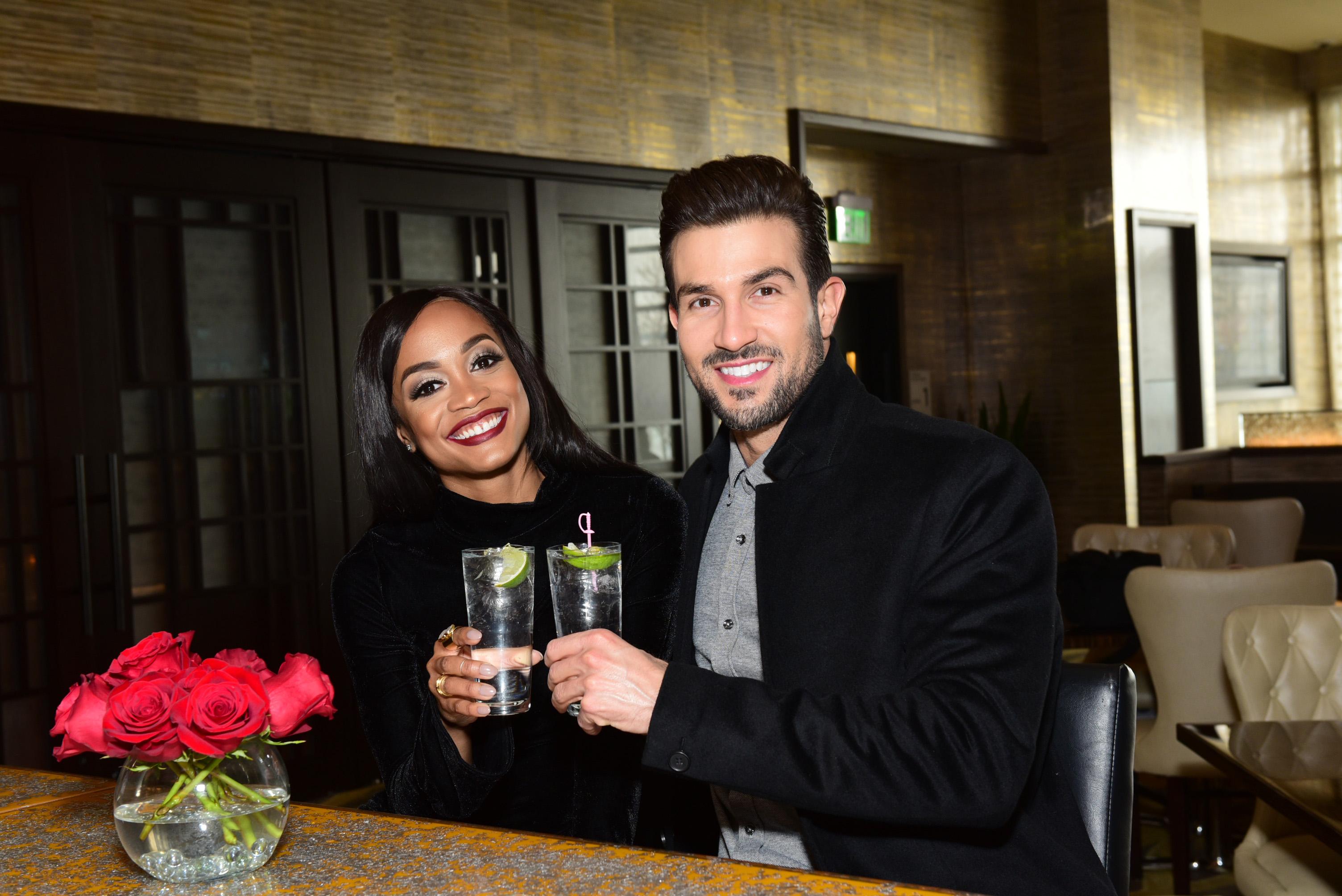 ABC's First Black Bachelorette Rachel Lindsay Found Forever With Bryan Abasolo
With ABC currently airing a season of The Bachelorette with a Black lead — Michelle Young — many Bachelor Nation members want to take a trip down memory lane and reminisce on the first Black Bachelorette, Rachel Lindsay.
Article continues below advertisement
During the historic 13th season of The Bachelorette, Rachel became not only the first Black Bachelorette in the franchise but the first Black lead in the show's history. The summer of 2017 revolved around Rachel's journey to find love, and she did. In the end, Rachel left the season engaged to winner Bryan Abasolo.
Are the two still engaged? Did they finally tie the knot?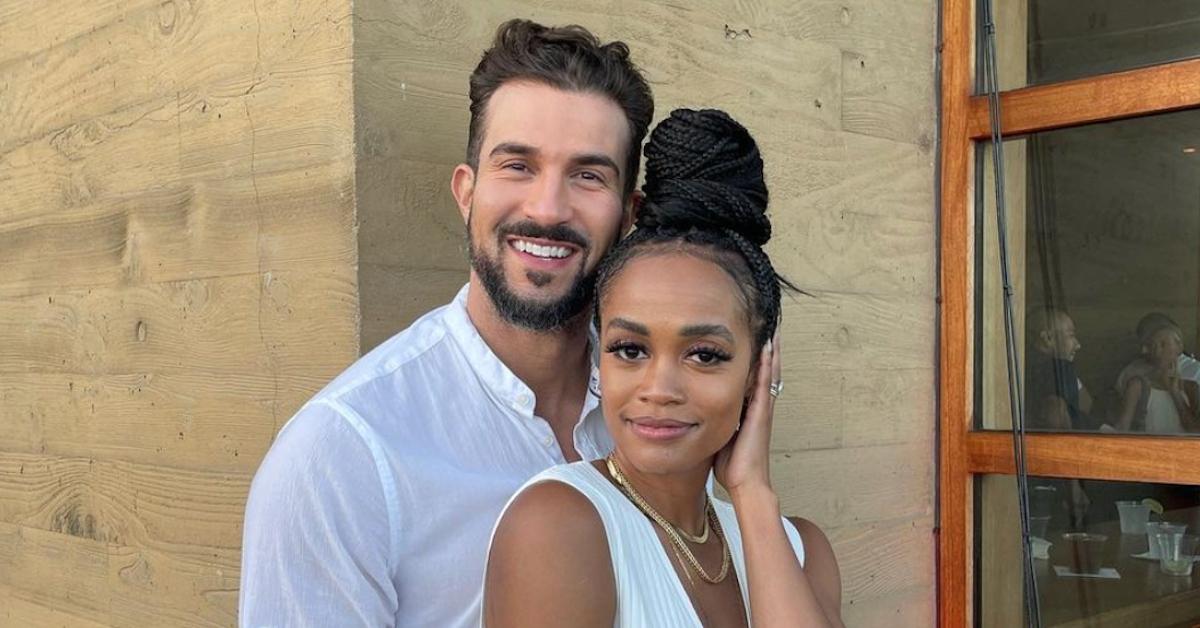 Article continues below advertisement
Is the first Black Bachelorette, Rachel Lindsay, still engaged to Bryan Abasolo?
After a two-year engagement, Rachel and Bryan officially married on Aug. 24, 2019. People confirmed the couple wed in a romantic ceremony at the Royalton Suites Cancún in Mexico in front of several guests, including a few Bachelor alum.
Article continues below advertisement
"Rachel was the epitome of elegance and grace as she walked down the aisle toward Bryan. The ceremony was filled with so much joy, love, and laughter," said wedding planner Michael Russo. "As they exchanged their personal handwritten vows, you could feel the unbridled emotion and powerful connection between them."
On the decision whether to have her wedding ceremony packed with cameras, Rachel told People, "I wanted a TV wedding. I 100 percent did. Then ... we got to know each other in the real world and things became normalized, and then I started hearing horror stories about these TV weddings, I am very thankful that we don't have one and that we're doing it on our own. I also think that it shows to the world or Bachelor Nation that what we have is more real."
Article continues below advertisement
Rachel concluded, "We don't need TV. We don't need to get paid. We're doing this because this is what we want to do. And I think it has more meaning." So true! It's nice to see a couple from the franchise actually stay together and make it in the real world.
In the future, the couple hopes to bring a few children into their lives. While Bryan wants three, Rachel is looking to have four. We all know who will get their way.
Article continues below advertisement
Season 7 of 'Bachelor in Paradise' saw the franchise's first Black couple get engaged.
During the seventh season of fan-favorite Bachelor in Paradise, followers of the show witnessed the first-ever Black couple in the franchise make it to the end and leave the beach engaged. New York-based attorney Riley Christian and patient care coordinator Maurissa Gunn were strong the entire time in paradise.
In the end, Riley spoke with Maurissa about his concerns about proposing, so naturally, Maurissa wasn't sure if an engagement was in her future. However, Riley popped the question, and the two left engaged. They were unaware of their momentous engagement, but they spoke with People about their relationship.
"The person that we found love with also happens to look like us, which is great," Riley said. "It's great for the culture. So, I mean, love is love."