'The Nevers' Is Basically a Victorian Version of 'Buffy the Vampire Slayer'
HBO's 'The Nevers' was written by Joss Whedon, who is known for being inspired by comic books, but is the show actually based on a book?
These days, some of the best TV shows and movies are based on books. So when potential fans learned about The Nevers on HBO for the first time, they couldn't help but wonder if the Joss Whedon science-fiction drama was inspired by some kind of source material like a novel series or even a comic book.
Article continues below advertisement
The show follows a group of Victorian women who find themselves with powers — sometimes beyond their control — that they are inspired to use to help others. It's not unlike the story of the title character in Buffy the Vampire Slayer. But, in this case, there's more than one butt-kicking female and, probably, more than one bad guy to contend with.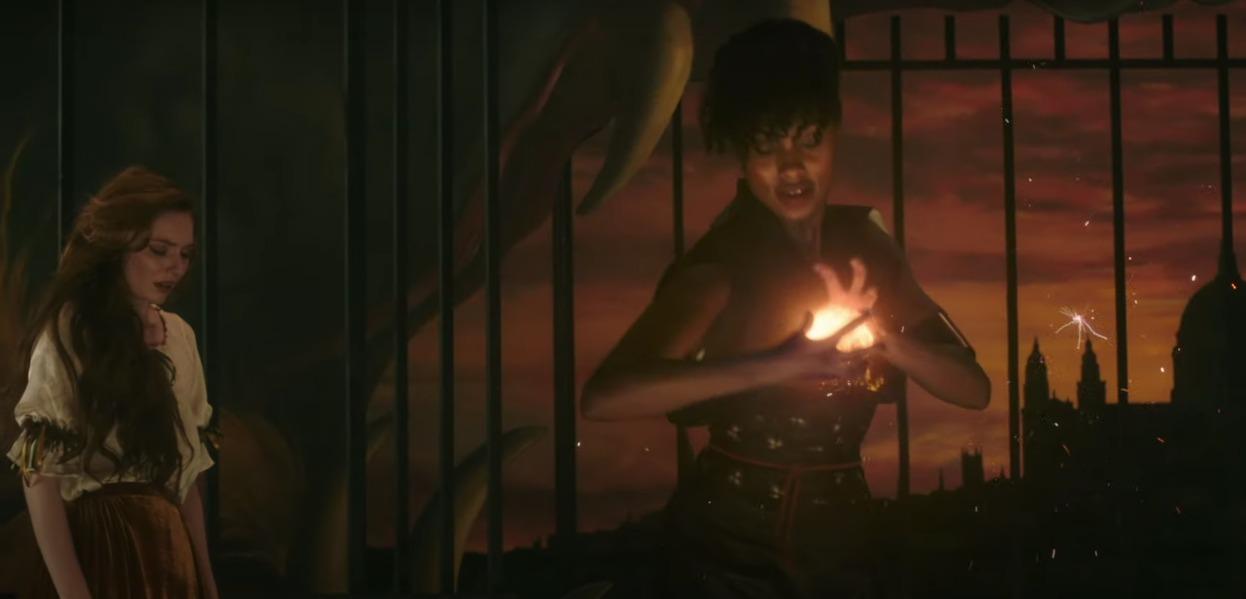 Article continues below advertisement
Is 'The Nevers' based on a book?
Surprisingly, The Nevers is not based on a book series or even a standalone novel. And, contrary to what some have assumed, it's not based on a comic book, either. Joss Whedon created the series himself, and it seems like working in TV has been his main passion all along. Since Buffy, he has gone on to work on movies like Justice League and The Avengers, but told Metro in May 2020 that one specific episode of Buffy is still his best work.
"I think ["The Body"] is probably the best thing I've done and the best thing I will ever do," he said, referring to an episode of the series in which Buffy finds her mother dead in their living room. "And I'm OK with that. You know, there are worse epitaphs."
Like The Nevers, Buffy wasn't based on a book, but it did spawn dozens of comic-book renditions, so fans might come to hope the same for the HBO series.
Article continues below advertisement
Joss Whedon stepped down from his role on the show.
Despite Joss being the creator of The Nevers and, as a result, the showrunner, he stepped down from the newly minted show after allegations came out against him, citing toxic work environments on a variety of his projects over the years. One such claim came from Justice League star Ray Fisher, who shared on Twitter his concerns about filming the movie with Joss.
Article continues below advertisement
In July 2020, Ray wrote, "Joss Wheadon's on-set treatment of the cast and crew of Justice League was gross, abusive, unprofessional, and completely unacceptable."
In February 2021, former Buffy and Angel star Charisma Carpenter shared her own experiences with Joss from over the years, adding that she stands by Ray.
Article continues below advertisement
Charisma shared on Twitter that Joss had allegedly made the set of Angel an uncomfortable and anxiety-ridden place and that, when she was pregnant during her time on the show, he had sat her down and asked her if she intended to keep the baby, which was just one of many instances where she felt uncomfortable. She also alleged that he then made work more and more difficult for her as her pregnancy progressed and that she felt "powerless."
Will there be a Season 2 of 'The Nevers'?
Because the series is so new to HBO, it's unclear if there will be another season or if the network will eventually scrap it with the creator no longer at its helm.
However, the first season is broken into two parts, and the second set of six episodes will be released later. So, in a way, fans will get more content after the first half of Season 1 ends.