Are the Shocking Crimes Featured on 'The Sinner' Based on True Events?
'The Sinner' is one of the most captivating mystery/crime shows on Netflix, so it's no surprise fans want to know if it's based on true events.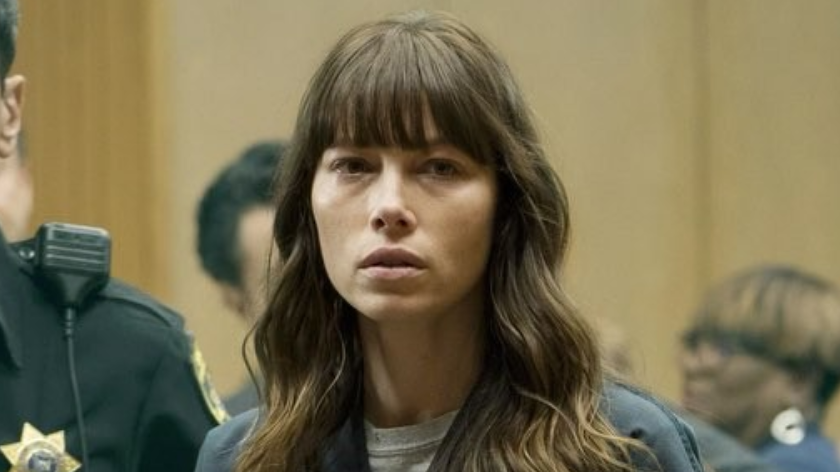 The Sinner is arguably one of the most captivating and complex crime and mystery shows to hit Netflix. But since the streaming service is known for a slew of shows and short films just like this (Making a Murderer, The Confession Tapes, Conversations with a Killer: The Ted Bundy Tapes, to name a few) fans can't help but wonder if The Sinner is based on true events.
Is The Sinner based on true events? 
And now that it's been announced that Season 3 will air on Feb. 6, 2020, we've figured out if each season of the USA Network show is based on real happenings. Scroll down for what we've learned!
Article continues below advertisement
Season 1 wasn't based on a true story.
Forgive us for wondering if a woman stabbing a man to death in broad daylight on a beach really happened. Season 1 followed the story of Cora Tannetti (played by 7th Heaven's Jessica Biel) who murdered a man and faced trial and jail time for doing so. To avoid spoilers, we suggest watching the thrilling eight-episode season to figure out why she committed the murder... and why everyone thinks she's absolutely crazy.
But so it turns out, the season was not based on true events at all.
Article continues below advertisement
Instead of following a real-life happening, the first season of the show was actually based on the book The Sinner, which was written by Petra Hammesfahr and published in 2007 and again in 2017.
Season 2 was fiction as well.
Since the first season was based entirely on the book The Sinner, the second season didn't have much to work with. "This year, we didn't have any of that kind of guidance, so we were essentially creating a new show from scratch — apart from the Bill Pullman character, Detective Ambrose," showrunner Derek Simonds said at the time.
That said, the second season was also not based on true events or a book, even though it may have felt that way. The eight-episode installment features a heart-wrenching story line of a 11-year-old boy who murders his parents with no apparent motive. Once again, viewers get to see Detective Harry Ambrose get to the bottom of the twisted story.
Article continues below advertisement
Season 3 was made up as well, although all three seasons (sadly) have realistic plotlines.
The Sinner recently released a captivating trailer for the third season, which could potentially feature the most intense story yet. Once again, Detective Harry Ambrose is here to investigate another bizarre local crime, this time a tragic accident in Upstate New York. The season will star actor Matt Bomer, and has far as we know, the season is not based on true events or a book either.
Honestly, the fact that the storylines for the past two seasons have literally been made up but feel so real just proves to us just how talented and creative show writers are these days.
When does Season 3 of The Sinner come out?
Season 3 of The Sinner will air on USA Network on Thursday, Feb. 6, and to be honest, we're counting down the days. We imagine the episodes will then hit Netflix sometime in 2020, but until then, you can binge-watch the first two seasons there. You won't be disappointed, just maybe a little frightened...