Tom Brady Posted a Video Featuring Some Super Accurate Throws, but Is it Real?
A video posted to Tom Brady's social media suggests that he has pinpoint accuracy, but is the video real, or did he get some digital help?
At this point, it's almost impossible to totally ignore how good Tom Brady is at football. He's won seven Super Bowls, and although he's getting older, it doesn't seem like he's ready to slow down just yet. Just recently, Tom posted a video to his social media accounts in which he showed off his precision as a passer. The video is impressive, so much so that some viewers are wondering whether it's even real.
Article continues below advertisement
Is the Tom Brady video real?
In the video, Tom throws a series of passes into a football passing machine. The passes are incredibly accurate, and all three balls are ultimately thrown back to him after landing in the machine. It's hard to deny that Tom is an accurate passer, but that level of precision left many wondering whether he had had some help from sources that aren't strictly based in the real, physical world.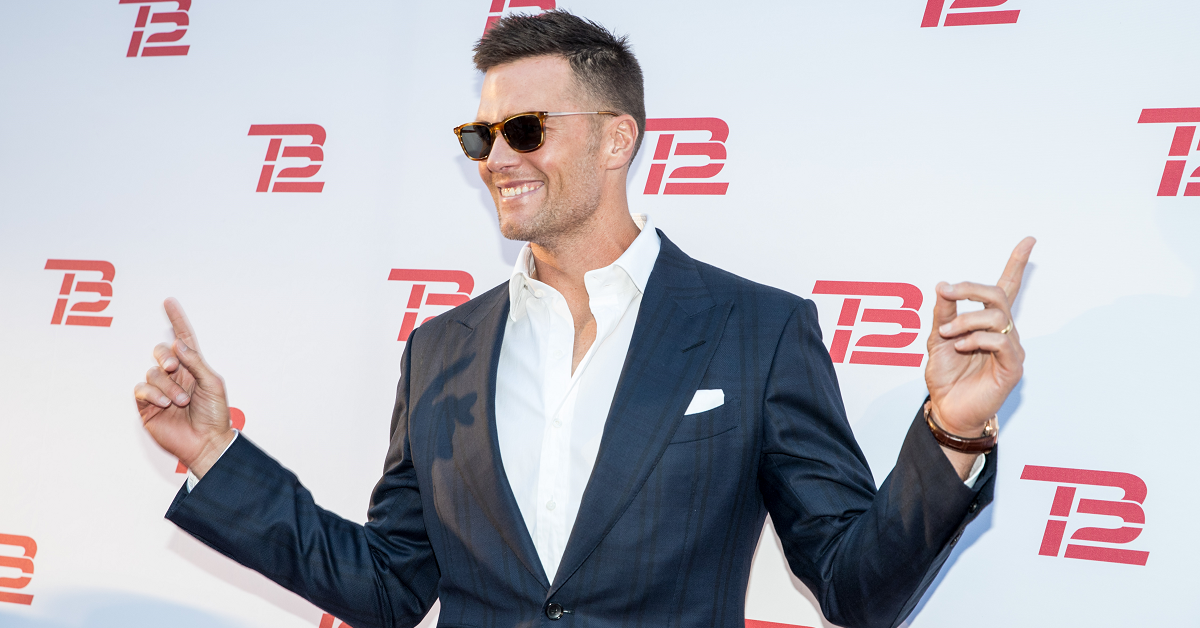 Article continues below advertisement
As it turns out, Tom tagged Ari Fararooy, a videographer, when he posted the video on Instagram. Ari also posted the video, claiming that he was the director and that he was also responsible for special effects. Ari also tagged Warm & Fuzzy, a studio which he claims is responsible for the CGI featured in the video. Ari also tagged Shadow Lion, Brady's media organization, as the producers of the video.
In a caption attached to the video, Tom said that he was looking forward to getting back into the swing of the season. "Training camp starts this week. I'm looking forward to having some actual receivers again…" he wrote.
Although Tom credited Ari, who in turn tagged other people, it's unclear how much the video has been adjusted in post-production. It's possible that Tom really did make those throws, and it's also possible that he didn't.
Article continues below advertisement
Tom Brady has become an almost undisputed GOAT.
Following his somewhat surprising victory in last year's Super Bowl, even those football pundits who are skeptical of Tom's skills as a quarterback have been forced to acknowledge that he's likely the greatest player in the history of the sport. His seven Super Bowl victories are remarkable in and of themselves, and they're only made more remarkable when you consider that he's appeared in 14 conference championship games and 10 Super Bowls.
Article continues below advertisement
No one expected him to make it to the Super Bowl during his first season with the Tampa Bay Buccaneers. In fact, many people suspected that it was New England Patriots head coach Bill Belichick who was the real genius behind the New England Patriots' enormous Super Bowl success. In leaving, Tom was attempting to prove that he was the X-factor capable of leading teams to glory.
By taking his new team to the Super Bowl and winning during his very first season, Tom did just that. There are plenty of people out there who find the hugely decorated NFL veteran to be arrogant and annoying, and there are also plenty of people who think his Super Bowl victories weren't really about him at all. He may not be the most precise passer in the history of the NFL, but it's hard to argue with seven rings.