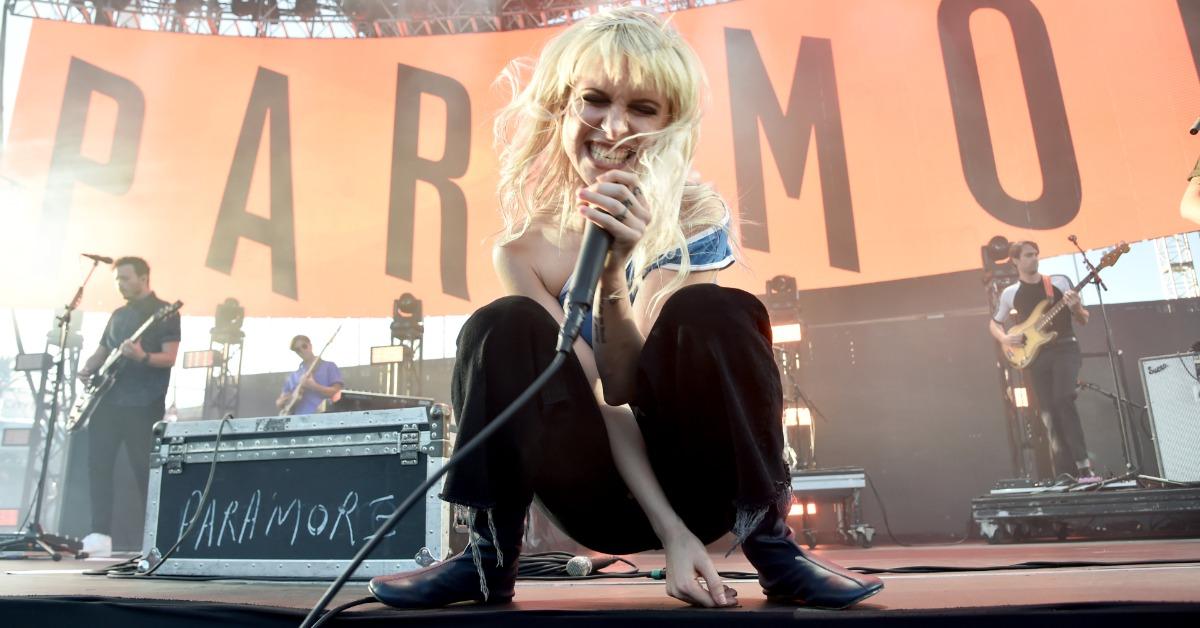 The When We Were Young Festival Lineup Is What Early 2000s Emo-Pop Dreams Are Made Of
Let's be honest with ourselves here: More often than not nowadays, a lot of big music festival lineups tend to look pretty much the same. That's not to say that show organizers aren't hiring talented acts anymore — not by a long shot. However, it's indicative of a certain approach to putting on big shows and drives home the point that a lot of production companies have just fallen into a comfortable routine when it comes to procuring a festival lineup.
Article continues below advertisement
Well, that is far from the case with the newly announced When We Were Young festival, as its lineup is arguably one of the most refreshing to grace the festival landscape in quite a long time. The mega-stacked list of names slated to take part in the event is so good that it even has some fans questioning if it's actually real or just an elaborate prank. Well, is it? Here's a deep dive into everything that we know about the When We Were Young festival so far.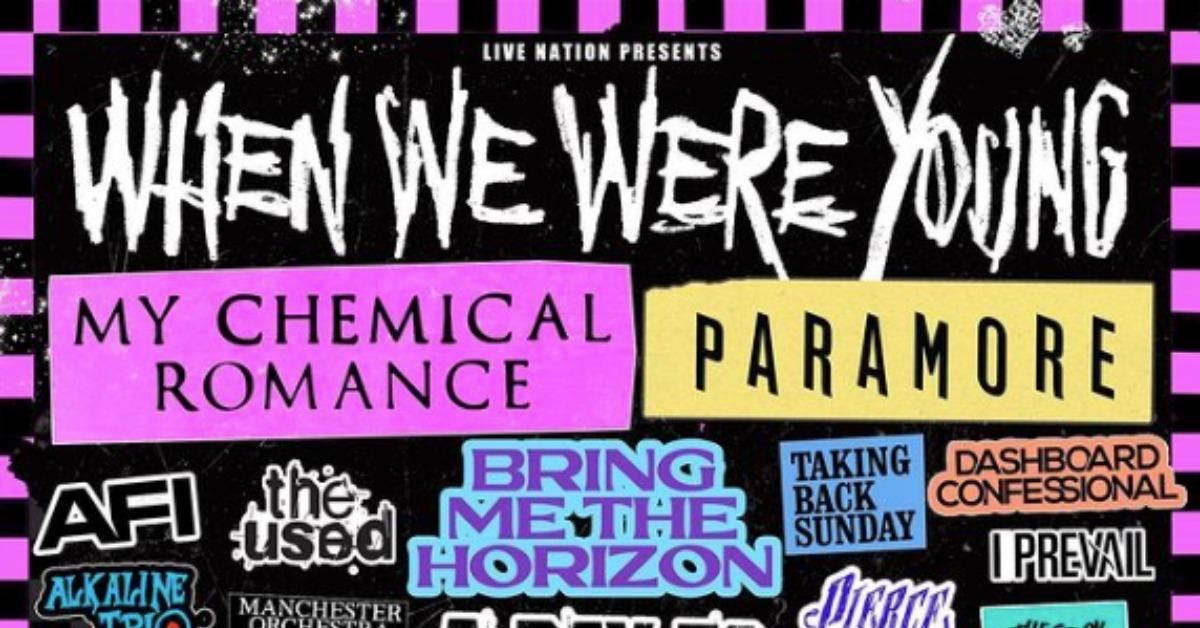 Article continues below advertisement
Is the When We Were Young festival actually real?
Get ready, 2000s emo-pop fans, because the When We Were Young festival is far from a figment of the internet's collective imagination. Indeed, the mind-blowing lineup of virtually every single major early-2000s band is coming to the Las Vegas Festival Grounds for a stacked one-day event on Oct. 22, 2022.
The festival will be headlined by Paramore and My Chemical Romance, two of the genre's foremost groups at the turn of the century. The announcement that Paramore will be headlining the show is huge news for fans of the band as it marks the first live show they'll be taking on since they went on a hiatus in 2018.
Article continues below advertisement
My Chemical Romance's return to the stage has also been greatly anticipated by fans. The band went on a seven-year break in 2012, ending with a 2019 reunion show at the Shrine Expo Hall in Los Angeles. After that, My Chemical Romance planned to tour together in 2020, but with the outbreak of COVID-19 those plans were pushed back to 2022.
Article continues below advertisement
Other big names taking part in the show include Bright Eyes, Avril Lavigne, Dashboard Confessional, We the Kings, Alkaline Trio, Manchester Orchestra, Dance Gavin Dance, the All-American Rejects, 3OH!3, Car Seat Headrest, Jimmy Eat World, and Wolf Alice, along with dozens of other acts.
Fans can sign up for ticket presale, which begins on Jan. 21, 2022, on the When We Were Young festival website. As of the time of writing, they are priced at $224.99 for general admission and $499.99 for VIP.
For as cool as it seems, fans have brought up some concerns about the When We Were Young festival.
The hype that the When We Were Young festival is already generating aside, there's also a bunch of concern as well. Some fans are suggesting on social media that the lineup is so stacked because organizers assume some acts will drop out. However, there is a zero refund policy for tickets, so if the acts you're going to see decide not to perform, you're stuck with the ticket.
Article continues below advertisement
On top of that, others are pointing out that the When We Were Young festival tickets cost significantly more than shows of a similar nature have in the past, such as the famed Vans Warped Tour and Riot Fest. Some have suggested on social media that this is due to the fact that Live Nation, the organizer putting on the event, is currently facing massive lawsuits over the deaths at 2021's Astroworld Festival, a show that they also organized.
Article continues below advertisement
The connection to the Astroworld Festival incident also has raised safety concerns for plenty of fans considering attending the When We Were Young festival. Given that a lack of proper planning, security, and general show infrastructure was said to have contributed to the tragic circumstances at the Travis Scott–helmed festival, some worry that Live Nation's involvement in both means that When We Were Young will also be poorly executed.