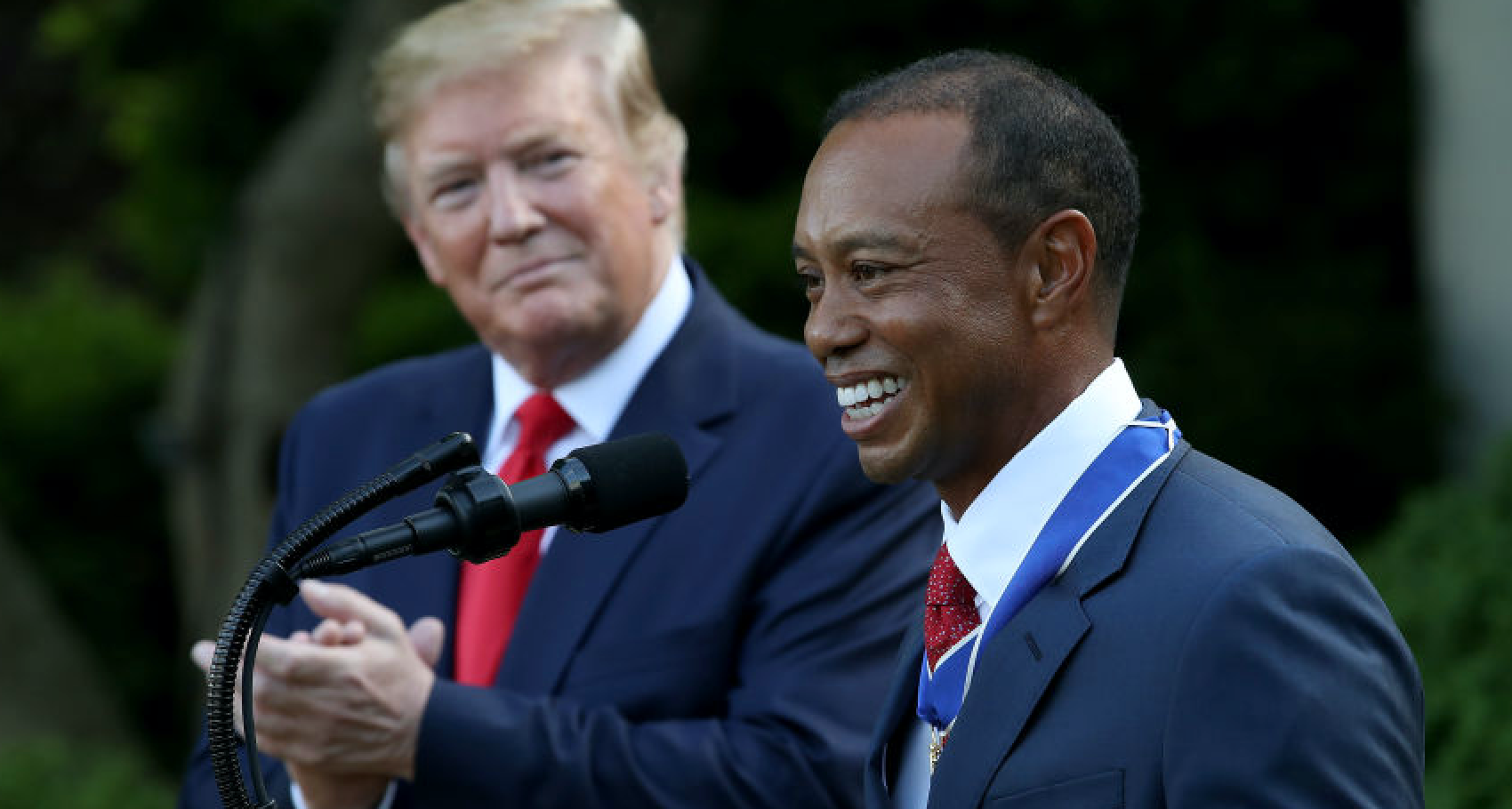 Tiger Woods and Trump Go Way Back — Don't Be Surprised if Tiger Votes for Him
Today, in not-so-surprising news, professional golfer Jack Nicklaus pledged his support for Donald Trump, stating that he already voted for Trump, and that other people should, too. On Twitter, the 80-year-old white golfer (who personally knows Trump and has golfed with him before) wrote a lengthy message explaining the reasoning behind his vote. "You might not like the way our President says or tweets some things —and trust me, I have told him that! But I've learned to look past that and focus on what he's tried to accomplish," Jack wrote.
Article continues below advertisement
"This is not a personality contest; it's about patriotism, policies, and the people they impact. His love for America and its citizens, and putting his country first, has come through loud and clear. How he has said it has not been important to me. What has been important are his actions. Now you have the opportunity to take action," the post reads.
Article continues below advertisement
Now, people are wondering about pro golfer Tiger Woods' stance on Trump. Will Tiger (who has not only played golf with Trump, but has done business with him) be voting for him?
Is Tiger Woods a Trump supporter?
Tiger Woods has always remained neutral about Trump. In August 2018, Tiger was asked about his feeling about Trump after his final round in the Northern Trust by a New York Times reporter. He stated, "We've played golf together. We've had dinner together. I've known him pre-presidency and obviously during his presidency." When asked about how Tiger feels about Trump's racist policies, Tiger simply stated, "He's the President of the United States. You have to respect the office. No matter who is in office, you may like, dislike personality or the politics, but we all must respect the office."
Article continues below advertisement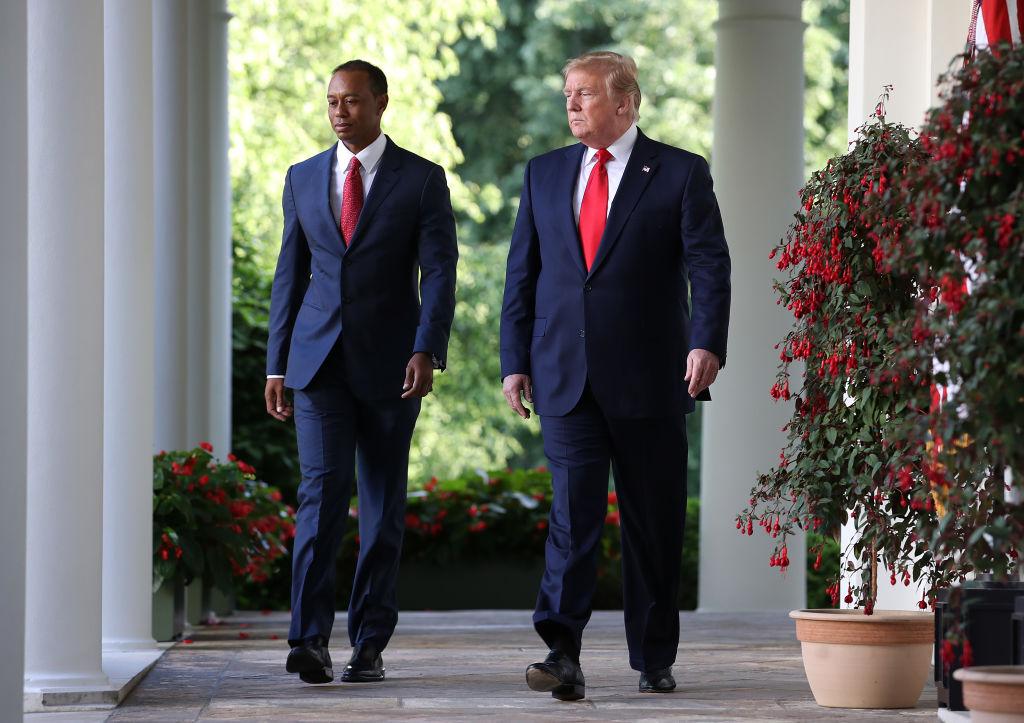 And when asked if he had any comments about racism in the U.S., Tiger replied, "No. I just finished 72 holes and am really hungry."
Trump even responded to this exchange, implying the journalist was trying to coax a response that would fit a more liberal agenda out of Tiger. He tweeted, "The Fake News Media worked hard to get Tiger Woods to say something that he didn't want to say. Tiger wouldn't play the game - he is very smart. More importantly, he is playing great golf again!"
Article continues below advertisement
In April, Trump watched Tiger play at the Master Tournament, and tweeted his support. "Love people who are great under pressure. What a fantastic life comeback for a really great guy!" he wrote.
Article continues below advertisement
Tiger has been criticized for not taking a stance against Trump, considering the Black pro-golfer has made sports history in a predominately white field and many look up to him. But Tiger doesn't seem to care. His focus is on golf, and he prefers to stay out of politics. Even back in June, after George Floyd's death, Tiger wrote that his heart went out to George Floyd, but that he ultimately has faith in law enforcement. "I remember the LA riots and learned that education is the best path forward. We can make our points without burning the very neighborhoods we live in," he wrote.
Article continues below advertisement
It's unclear who Tiger Woods will be voting for, and we certainly won't get a response out of him any time soon.