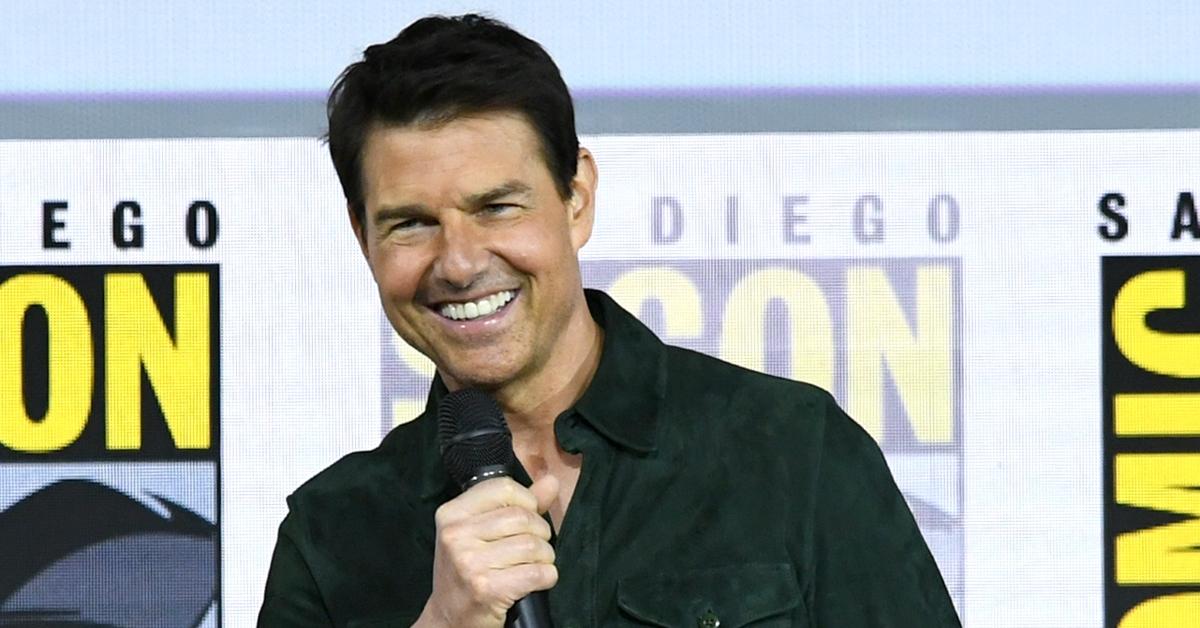 Tom Cruise Is Still a Scientologist After Joining the Religion Over Three Decades Ago
In 1986, around the same time as the hit action-drama, Top Gun came out, Tom Cruise decided to join The Church of Scientology. As he revealed in a previous essay for People, one of his friends gave him a picture book about the organization — which led him to research the writings of L. Ron Hubbard, the founder of Scientology.
But does the Hollywood actor and the star of the forthcoming Mission: Impossible 7 still consider himself as a Scientologist, or has he left the organization?
Article continues below advertisement
Tom Cruise is often described as one of the most famous Scientologists out there.
Tom converted into Scientology in 1986 after getting ahold of a picture book about the organization, per People. According to most resources, the actor still identifies as a Scientologist. He opened up about the effect the organization had on his life in a 2016 interview with ITV News.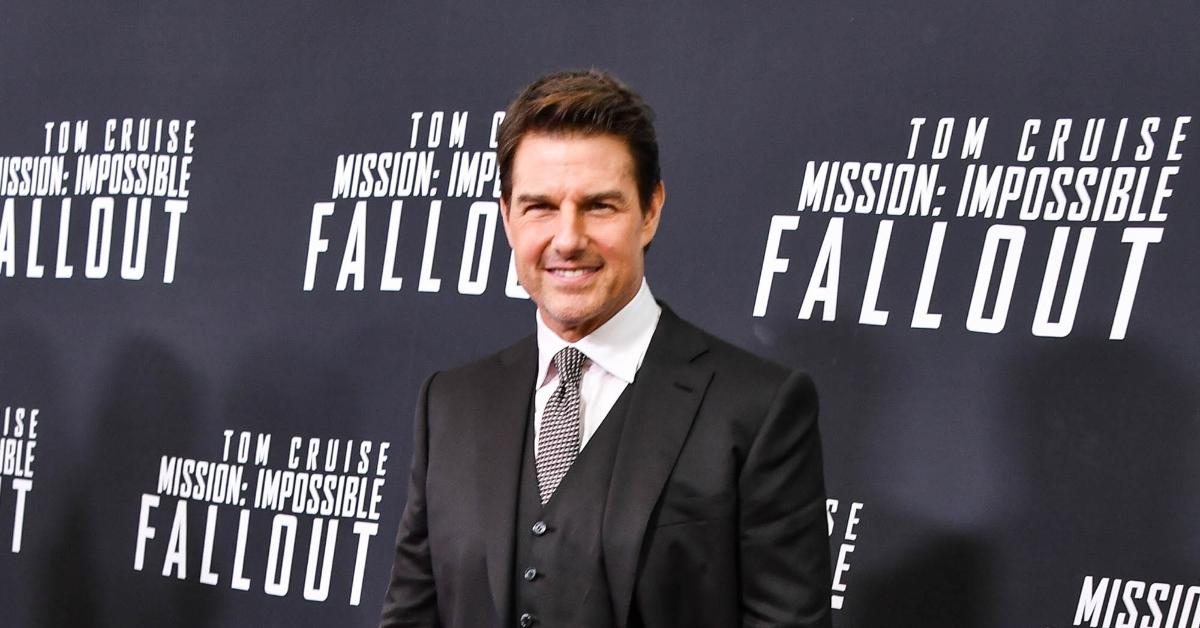 Article continues below advertisement
"It's something that has helped me incredibly in my life. I've been a Scientologist for over 30 years. It's something that, you know, without it, I wouldn't be where I am. So it's a beautiful religion. I'm very proud," he told ITV News.
Tom is often hailed as one of the best-known figures associated with Scientology, which is what led some fans to argue that his recent actions cast new light on the shortcomings of the organization.
On Wednesday, Dec. 16, 2020, The Sun released an audio recording that captures the impassioned rant the actor went on to discipline film crew members caught flouting social distancing rules on the set of Mission: Impossible 7.
Article continues below advertisement
"We're the gold standard. They're back in Hollywood making movies right now because of us. Because they believe in us and what we're doing! I'm on the phone with every f--king studio at night, insurance companies, producers, and they're looking at us and using us to make their movies," Tom yells on the recording.
Article continues below advertisement
"We're creating thousands of jobs you motherf--kers. I don't ever want to see it again! Ever! And if you don't do it you're fired and I see you do it again you're f---ing gone," Tom ordered the crew members.
His outburst garnered a great deal of criticism online, with some outlets like The Mercury News drawing attention to the discrepancy between Tom's behavior and the supposed core tenets of the religious group.
Some claim his behavior isn't in alignment with the values of Scientology. Others believe that his communication style was simply not acceptable but actually in line with the more secretive aspects of Scientology.
Article continues below advertisement
"He learned from his buddy David Miscavige. Sounds just like him — same language, same inflection, same 'I have the world on my shoulders and you are (expletive) me over' routine," Mike Rinder, an outspoken critic of Scientology told The Mercury News.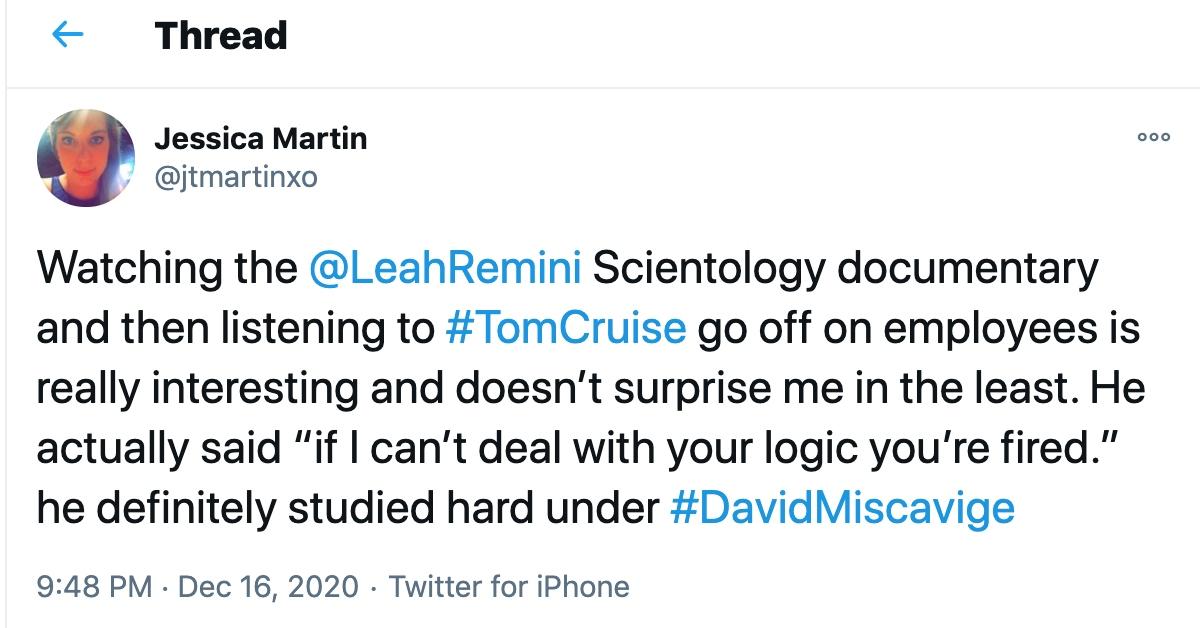 Article continues below advertisement
Scientology founder David Miscavige once described the pandemic as "planetary bullbait."
In March 2020, the Scientology founder famously claimed that the coronavirus pandemic was mere "hysteria" and "planetary bullbait" in a briefing cited by Daily Mail.
"Due to the current hysteria, whether you believe in it or not, (and the only thing you can be certain of is that it is hysteria), our weekend celebrations have had to be canceled," stated an internal document obtained by Daily Mail.
According to Daily Mail, the coronavirus pandemic posed great challenges for the organization. Although Tom's impassioned rant does not match the supposed values of Scientology, perhaps this outburst is more in line with the behavior of the religion's leaders than the average person realizes.
The best way to prevent contracting or spreading the coronavirus is with thorough hand washing and social distancing. If you feel you may be experiencing symptoms of the coronavirus, which include persistent cough (usually dry), fever, shortness of breath, and fatigue, please call your doctor before going to get tested. For comprehensive resources and updates, visit the CDC website. If you are experiencing anxiety about the virus, seek out mental health support from your provider or visit NAMI.org.