Fans Are Calling for Trina to Get Fired From Her Show on 99 Jamz
Fans are demanding that the rapper be removed from her morning show because of offensive comments, but is Trina fired? Here's what we know.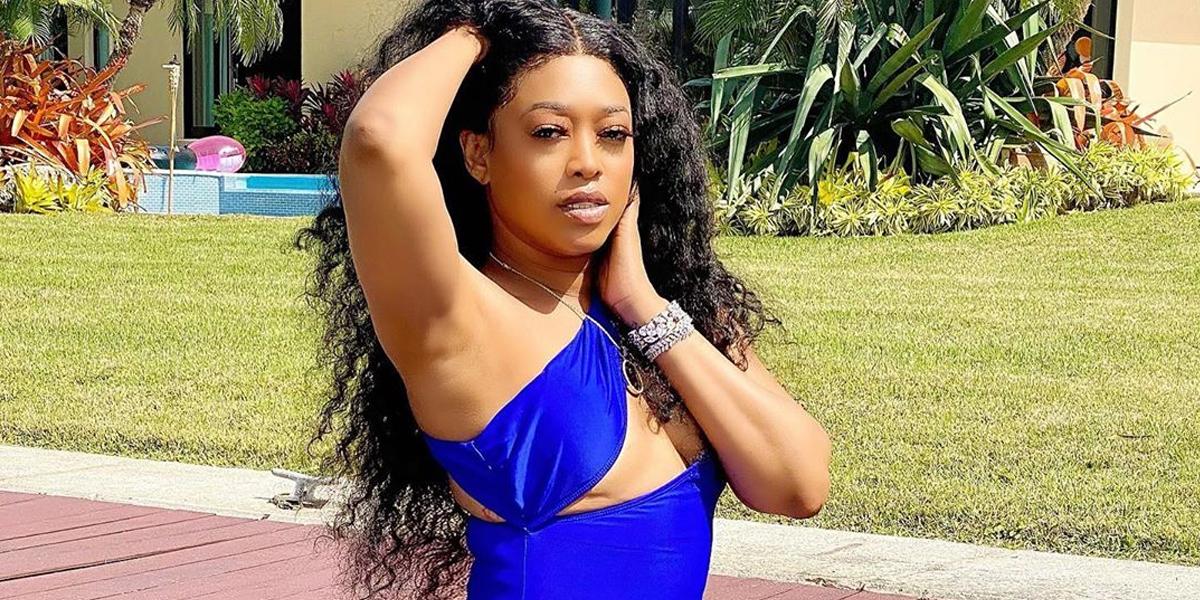 Rapper Trina (Katrina Taylor) is in hot water after sharing her thoughts on the protests that broke out after George Floyd's death. On the Trick N' Trina Morning Show, the 45-year-old shared criticisms of demonstrations that have been happening in Miami, but listeners are so outraged by her statements that they're calling for her to be fired. Why were her comments met with such backlash? And how did Trina respond?
Article continues below advertisement
What did Trina say?
The Love and Hip Hop Miami star didn't mince words when she spoke about her disapproval of the riots in Miami. She called out Miami-Dade County for not enforcing a stricter curfew (as of now, it's from 9 p.m. to 6 a.m.), but in the process, Trina insulted protesters in the most brutal way.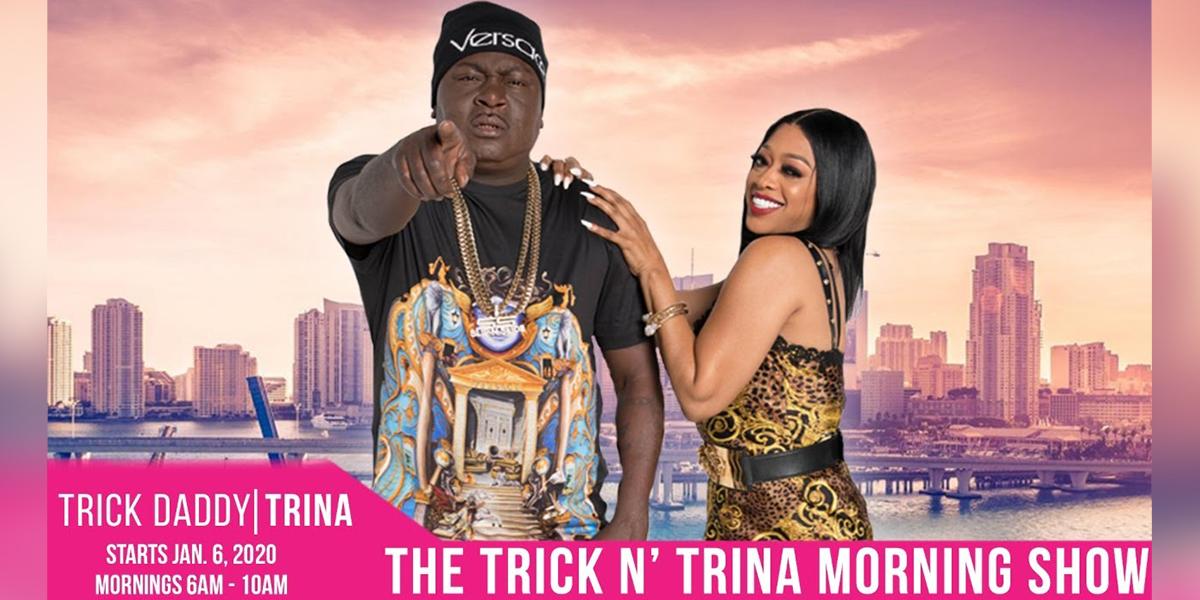 Article continues below advertisement
She said, "They need to make the curfew at 6 p.m. to 6 a.m., that's how I feel. Keep everybody off the streets, these animals off the streets ... acting like they escaped from a zoo. Lock them up at 5 p.m., so the streets can be nice and clean."
Trina's co-host, Trick Daddy, took issue with her comments and explained it's unfair to compare peaceful protesters to the few destructive rioters and looters who are out on the streets for "the wrong reasons."
Article continues below advertisement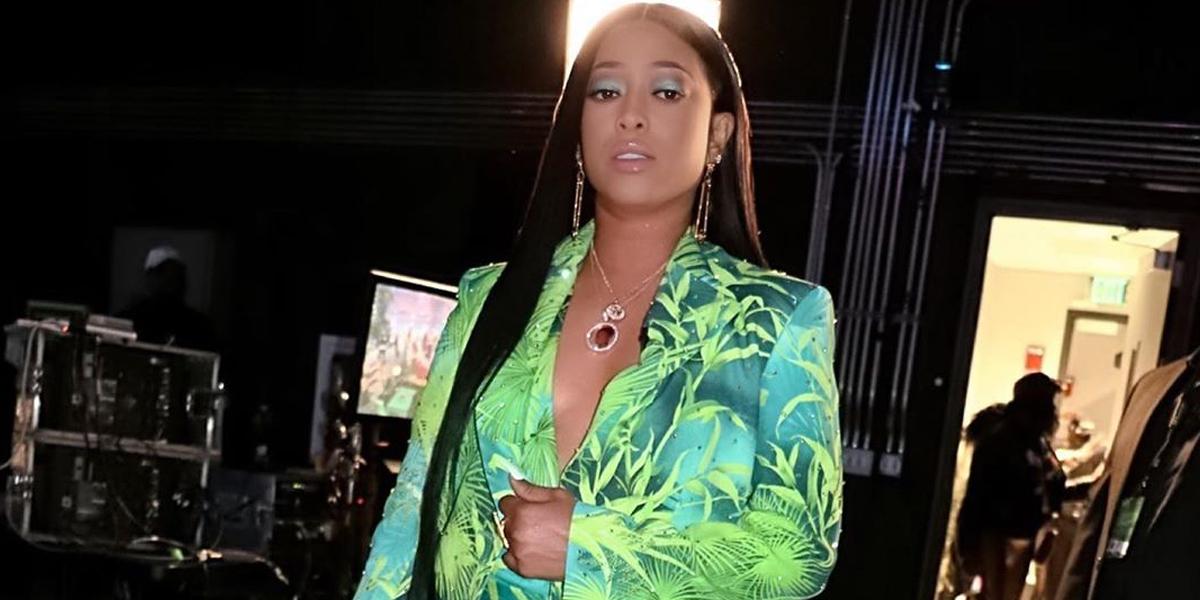 He said: "It's only a handful of them. The rest of us are tired of it, when the police get behind you, and the red and blue lights come on, you're not supposed to be scared."
But Trina offered a dismissive response, claiming that she's not afraid of the police because she always has her license and registration.
Article continues below advertisement
Trina's comments on the George Floyd protests have led to backlash.
Fans didn't take Trina's comments lightly because they came off as insensitive and cruel. Many were especially shocked because her own fanbase consists of mostly Black people. And others also found it intriguing that the rapper said these words only a few months after she herself encountered a racist white woman, who called her the n-word in Walmart.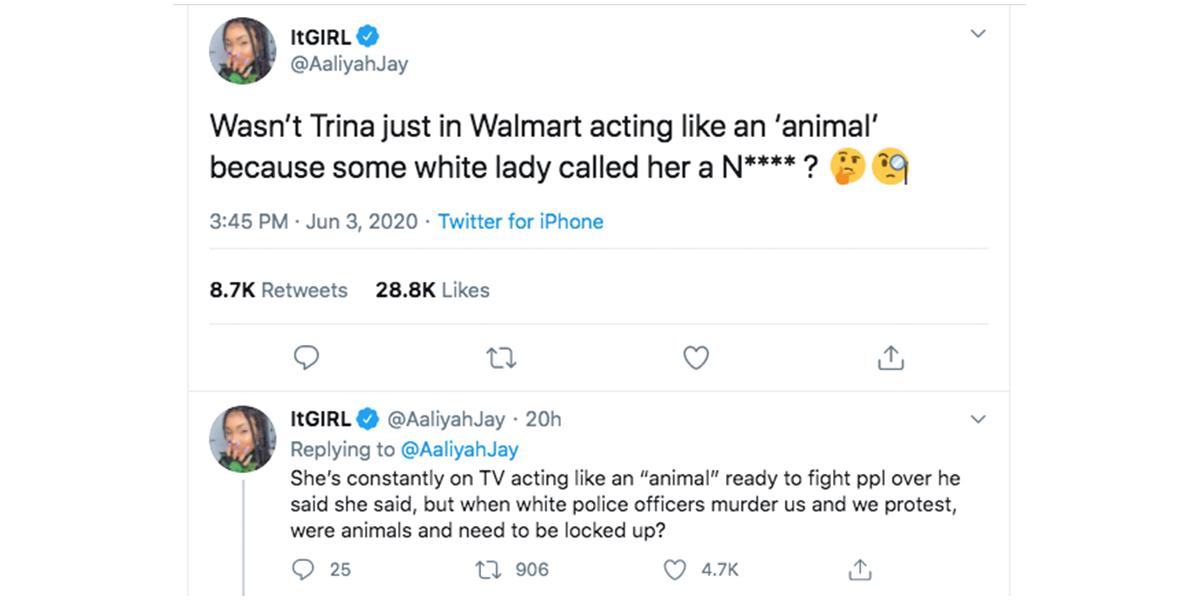 Article continues below advertisement
Fans aren't just dragging the hip hop star on social media, though. Her offensive comments have also led to a petition on Change.org.
A petition was started to get Trina fired from the 'Trick N' Trina Morning Show.'
Shayla Malcolm created a petition called "Remove Trina from the T&T Morning Show on 99Jamz," which already has nearly 12,000 signatures. The description states that she "condemned the residents of Miami who participated in the recent protests" in "the most heinous of ways."
Article continues below advertisement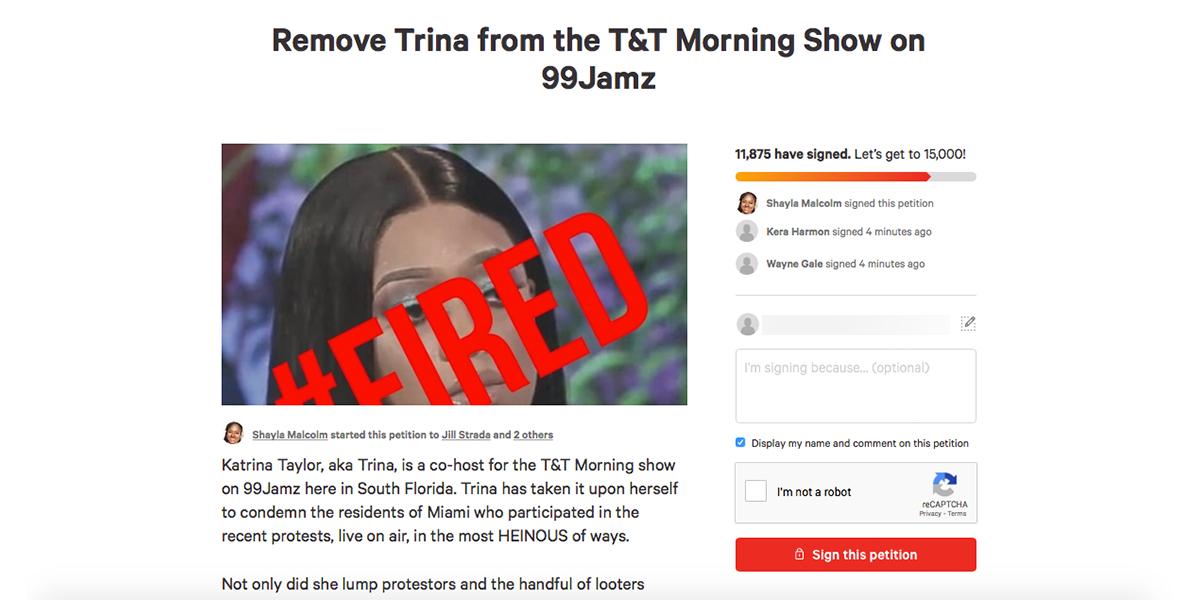 It reads, "It is with great disgust that, I, and many other Black Miami natives have to hear such derogatory and disrespectful speech from someone who has only seen success because of OUR support. To make matters worse, Trina made such erroneous statements on a radio station that has a majority BLACK audience after we've endured her obnoxious attitude and middle school reading level for months."
Article continues below advertisement
After hearing the outcry of countless listeners, 99Jamz released a statement, saying: "We're listening and we hear you. Trina will be addressing her comments tomorrow morning at 6 a.m. on the Trick & Trina Morning Show."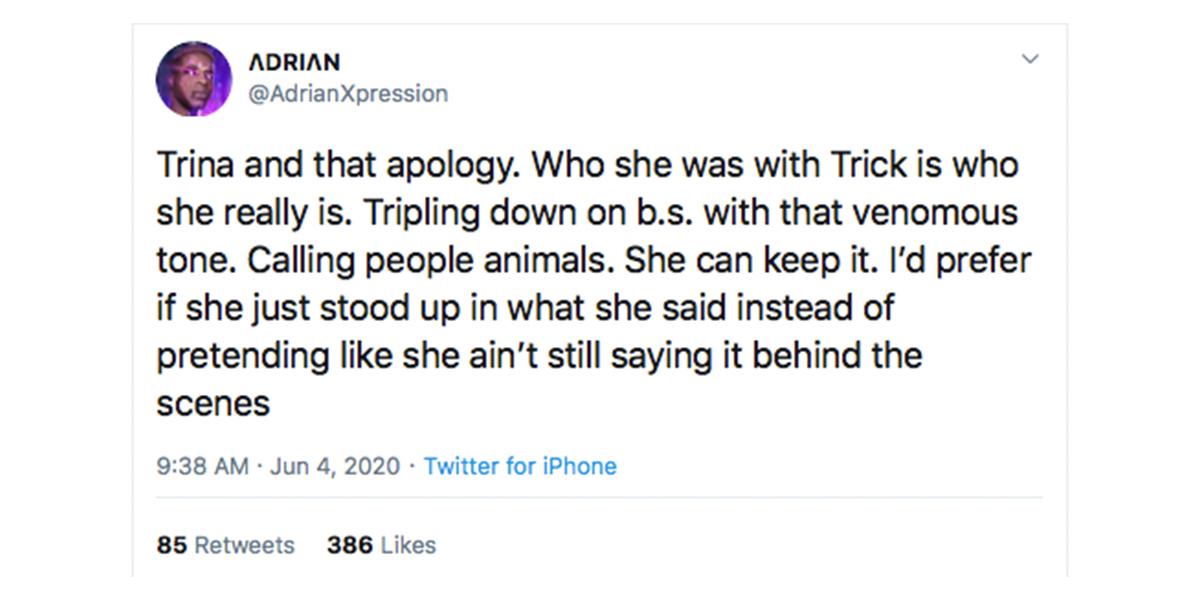 Article continues below advertisement
How did Trina respond to the backlash?
Trina returned to the show and offered an apology to the Black community. She said, "I just wanna say that I apologize sincerely, to everybody I offended by what I said. I spoke passionately about people destroying our community here in Miami, Florida, Dade County, Liberty City, the inner cities. I'm not trying to take away anything from anyone or anybody that was abused from the police. And I can see where that was insensitive."
She explained: "I'm automatically speaking for Black people and I'm not gonna say 'Hey Black people are animals,' I didn't say all of my people—I'm not talking about you, not the protestors, the people trying to make change... I'm just speaking from where I felt, things that I saw. I would never say that or call Black people animals. That's not who I am."
Article continues below advertisement
However, listeners were not impressed by her apology and are still demanding that she get removed from the show. In fact, even the petition on Change.org mentioned that an apology from her would not be enough.
"Not only did she let such ignorant and grotesque statements leave her mouth, she stood firm on them as her co-hosts tried to remind her to watch her words," the petition states. "Clearly, she meant what she said, so an apology will NOT do. Trina needs to be removed from this radio show IMMEDIATELY — it is the only way 99Jamz / Cox Media Group can make it up to its listeners."
Article continues below advertisement
Has Trina been fired from the show?
Although listeners have been rallying for a replacement on the radio show, it looks they have yet to get their way. As of now, she's still a co-host, and so now, fans have pretty much settled for canceling the entire show. One Twitter user said that they "handled the Trina matter horribly," while another actually encouraged others to call the station and demand the show be canceled.
Tosha Powell tweeted, "This is too critical of a moment for our own kind to be speaking so destructively. This was too raw not to be her truth, No, she's not getting a pass."