Is 'Vikings: Valhalla' Connected to 'Vikings'? When Does the New Show Take Place?
'Vikings' was a great show that aired between 2013 and 2020. Fans want to know if 'Vikings: Valhalla' is related at all. Here's the truth.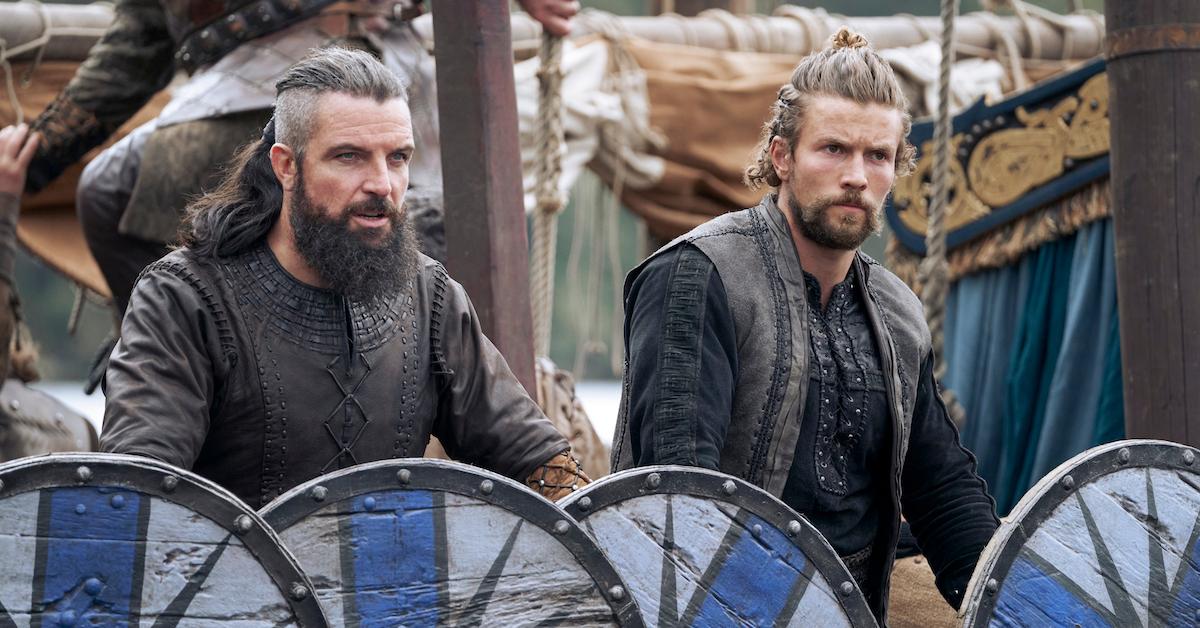 Between 2013 and 2020, Vikings was the show to watch for people trying to educate themselves on what the lives of history's most interesting group of people were like. Vikings takes place in the late eighth and early ninth centuries. The show is set in the era when Swedish Vikings were beginning to establish themselves in what would eventually become modern Russia, Ukraine, and Belarus.
Article continues below advertisement
Vikings is about a young farmer and family man named Ragnar Lothbrok. His disagreements with Earl Haraldson cause a major rift since Earl is a political figure with a lot of power. The show has a legion of diehard fans who are curious to know if Vikings: Valhalla is indeed connected or related in any capacity to the original Vikings. Here's the truth about that.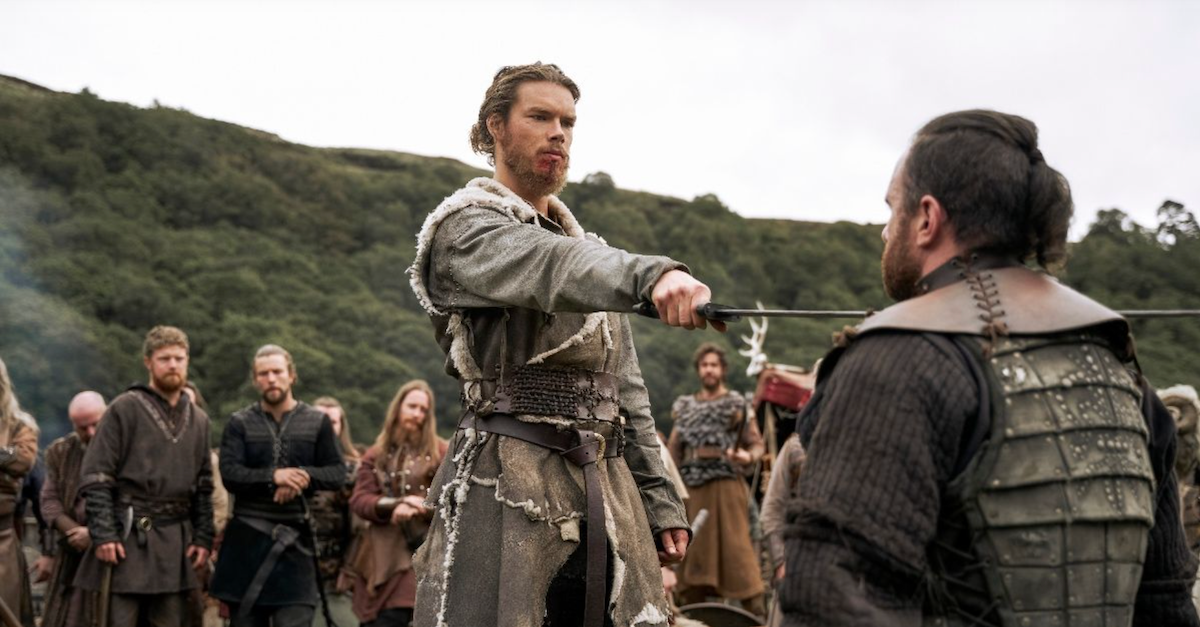 Article continues below advertisement
Is 'Vikings: Valhalla' connected to 'Vikings'?
There is a simple answer about whether or not there's any relation between Vikings and Vikings: Valhalla. According to Netflix Junkie, while Valhalla is technically a sequel to the original, the shows aren't connected beyond the fact that they take place in the same universe. Valhalla is its own show entirely with a brand new group of characters and a completely fresh storyline.
There won't be too much overlapping between the shows aside from a few name drops. Vikings: Valhalla does mention both Ragnar and his first wife Lagertha, characters from the original show.
Article continues below advertisement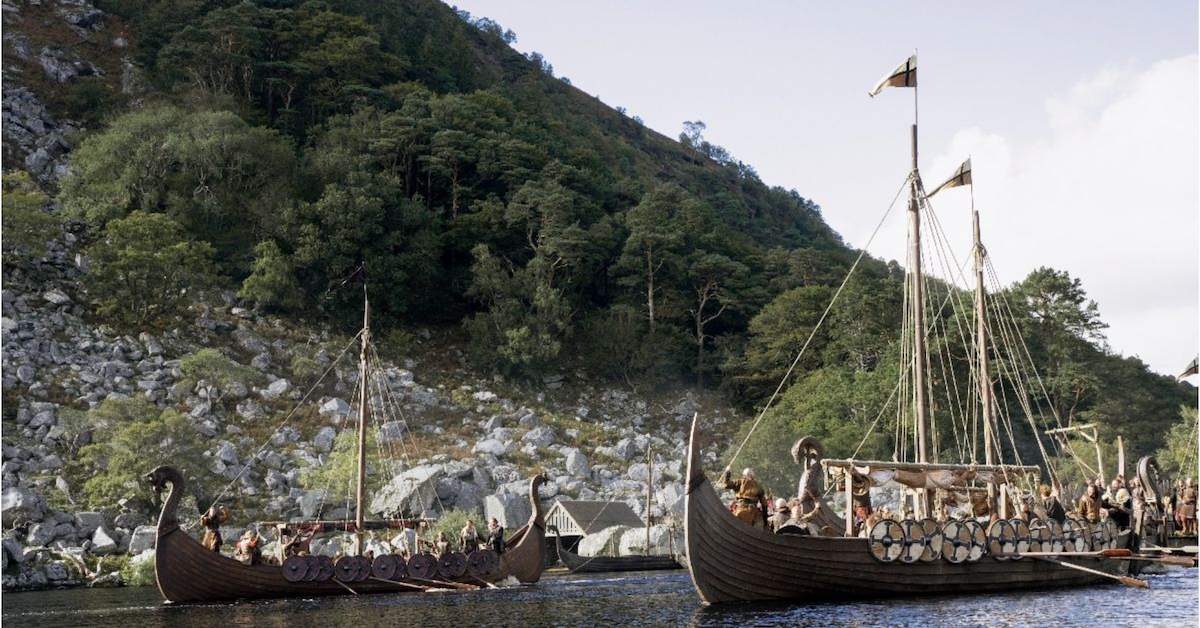 Even though the new show mentions some character names that are easily recognized, these names are spoken about from a totally different perspective. An unnamed character from Vikings: Valhalla says this in an early episode: "We are grateful and inspired by their heritage, but now is the time to make our own history." This statement pretty much says it all.
Article continues below advertisement
Vikings may have paved the way, but Vikings: Valhalla is fighting to stand on its own feet. This is good news for people who haven't watched Vikings just yet and are ready to dive right in with Vikings: Valhalla. You don't have to watch Vikings to get into Valhalla.
Article continues below advertisement
When does 'Vikings: Valhalla' take place?
Season 1 of Vikings: Valhalla is eight episodes long and was added to Netflix's streaming platform on Feb. 25, 2022. According to Variety, the show takes place 125 years after the unforgettable events of the original Vikings. The creators certainly put enough time between shows to highlight the idea that the new show is separate from its predecessor!
Even though there's a handful of references sprinkled throughout about the original show, it's not mandatory to watch that one first in order to comfortably enjoy Vikings: Valhalla.
The new show includes actors Sam Corlett as Leif Eriksson, Leo Suter as Harald, and Laura Berlin as Emma. If Vikings: Valhalla proves itself to be another major success, it won't be surprising at all for another Vikings-themed series to land on Netflix or Hulu at some point.
Vikings is available for streaming on Hulu now. Vikings: Valhalla is available for streaming on Netflix now.