Even Though Woody Allen Isn't Actually Dead, Twitter Wishes He Was
On November 19, rumors about Woody Allen's death began circulating the internet. Is Woody Allen actually dead? The answer has disappointed many.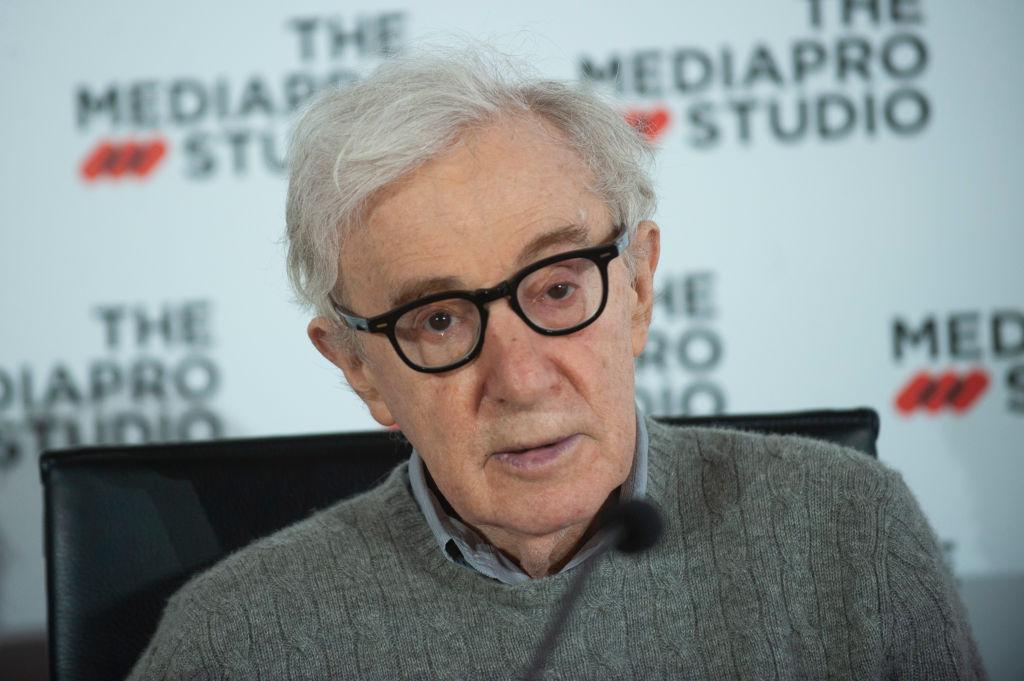 Today in bizarre news, polarizing director Woody Allen was found to be trending on Twitter — for his alleged death. A rumor that Allen had passed away started spreading through the internet channels, and it seemed to have come from a photoshopped tweet that said, "BREAKING: Actor Woody Allen passed away Thursday Evening in his Brooklyn apartment. He died 'surrounded by those he loved.' Source @ABC."
Article continues below advertisement
Is Woody Allen actually dead?
No, Woody Allen is not dead. The tweet about his death probably originated from a photoshopped account for DiscussingFilm, an entertainment outlet. The Editor in Chief of DiscussingFilm called out the tweet, describing it as "stinker Photoshop," and that "we never posted this." He added, "We never using BREAKING, there's no image, you can see where the text is photoshopped in. This is a terrible fake, how can you fall for this." Unlike make celeb death hoaxes, a lot of people wished the hoax were true.
Article continues below advertisement
The Woody Allen fake death memes are pretty savage. "Me and the girls pulling up to Woody Allen's funeral to point and laugh," one person tweeted, posting a photo of dogs driving a car.
Article continues below advertisement
Another wrote, "Imagine lying about someone's death especially Woody Allen's you're so sick FOR GIVING PEOPLE FALSE HOPE."
Article continues below advertisement
Another personified the year 2020, saying, "2020 girl u only have a few weeks left to take Woody Allen. I believe in u." They included a damning photo of Jeffrey Epstein, Woody Allen, and Allen's wife/adopted daughter, Soon-Yi.
Article continues below advertisement
Notably, Woody Allen's fake death was trending back in 2016, too. Back then, it wasn't because of a photoshopped tweet literally saying he died — it was because of an interview with Woody Allen that was so cringe-worthy, his name began trending. And since Allen is pretty old (he was 80 in 2016), it wouldn't have been shocking if he did pass away. The fact that people jumped to assume that Allen was trending because of his death...says something.
Here's part of the interview in question.
Article continues below advertisement
"ugh woody allen's trending but he's not dead, what happened to you 2016," someone tweeted.
Article continues below advertisement
Although Allen's decades-long relationship with his wife/daughter had always creeped people out, fans of his films seemed to let him get away with it because he was an important film-maker and was the brainchild of a lot of iconic movies, like Annie Hall and Midnight in Paris. But then in 2014, Allen's adoptive daughter Dylan Farrow, accused of the director of sexually molesting her as a child when her mother, Mia Farrow was in a relationship with him. The open letter also called out many actors who had worked with Allen. Allen has denied all allegations against him.
Article continues below advertisement
Many actors who have been in his movies, by this point, have gone on record to say they regret working with Allen. Timothée Chalamet, Colin Firth, Greta Gerwig, Ellen Page, Evan Rachel Wood, and others have publicly penned announcements that they would no longer work with the film-maker.
Even though Allen may not literally be dead, his career most likely is. Womp, womp.
If you need support, The National Sexual Assault Hotline is available 24/7 at 1-800-656-4673. You will be connected with a trained staff member in your area. Or visit RAINN.org to chat online with a support specialist at any time.