Wordle Is the Latest Pandemic Craze — Here's How You Can Join In
Is Wordle free? The word-based guessing game has been all kinds of fun for people online, but is it free?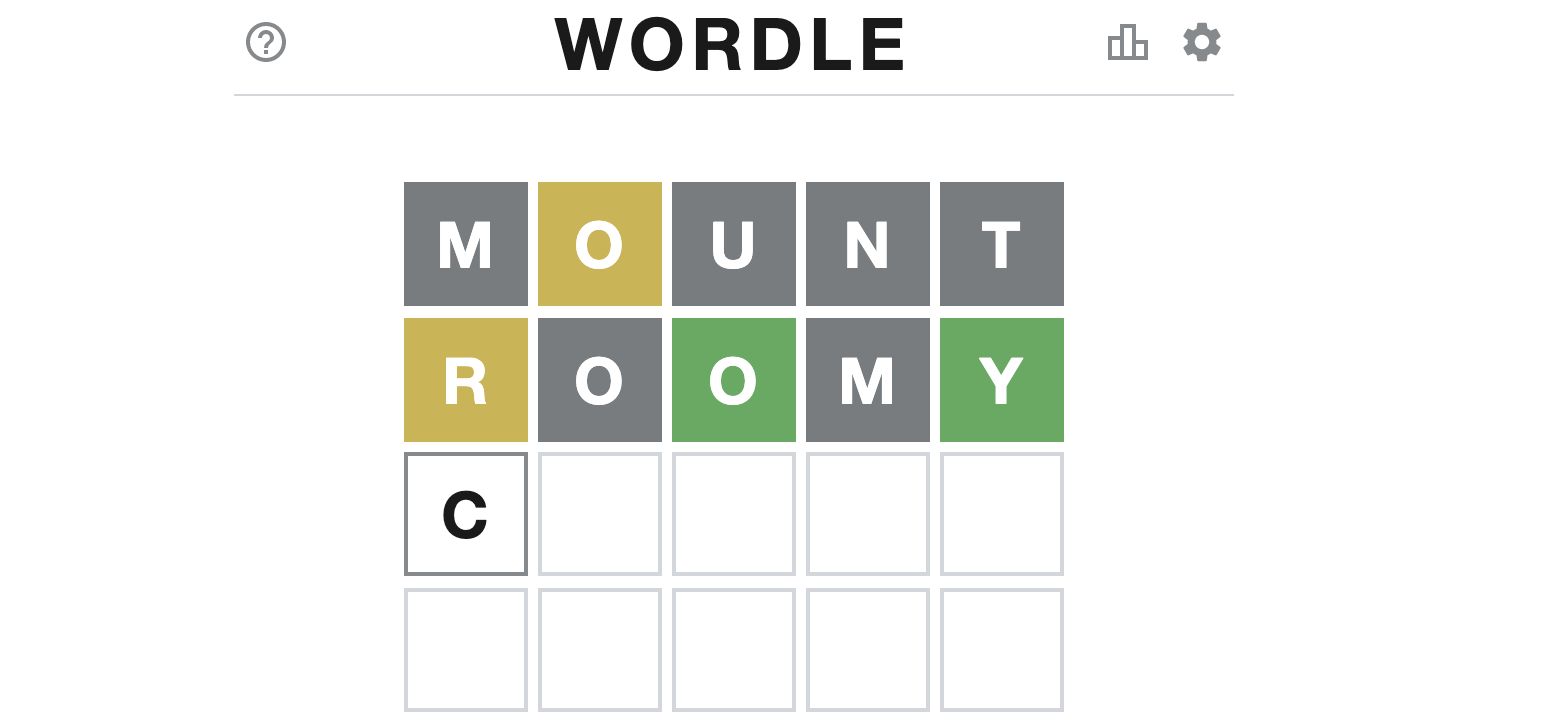 If you're not living your best Patrick Star life —that is, under a rock — then you've probably seen people playing the game Wordle. It's taken over the internet, and people love posting their results on Twitter. Word-lovers everywhere are flexing their vocabulary muscles. Many who are looking to get into the fad are wondering: is Wordle free to play? You might be surprised.
Article continues below advertisement
Is Wordle free?
Yes, Wordle is a free game — and the best part is that it's not an app, so you don't even have to download anything to play. It's available online on the website Power Language.

Article continues below advertisement
There's nothing to pay for when it comes to Wordle which definitely sets it apart from other online games today. Even other free online games have things like ads or in-game purchases. The only real features of Wordle are keeping track of your progress, a Dark Theme, a Color Blind mode, and a way to share that you've won.
What is Wordle?
Wordle is an online word-based guessing game where you only have six tries to guess the five-letter word of the day. After you submit your first guess, the letter tiles can change to indicate how you should move forward. The letter's on the game's keyboard also change to match.
A grey tile: That letter isn't found in the word at all.
A yellow title: That letter is in the word but is currently in the wrong place.
A green title: That letter is in the right place in the word.
Article continues below advertisement
In Wordle, a new word is available each day and the goal is to get all the tiles in your guess to turn green. Once all the tiles are green, you've won! But if you've lost, you have to wait until the next day before you can try again with a new word.
Article continues below advertisement
According to The New York Times, Wordle was created by a software engineer based in Brooklyn, NY named Josh Wardle. The name of the game is a play on his last name. He made the game for his partner, Palak Shah, who started to really get into word games during the pandemic. For a few months, the couple played together and slowly started to introduce the game to different people in his life. Eventually, he made it public in Oct. 2021.
On Nov. 1, Wordle had been played by 90 people. By the beginning of 2022, more than 300,000 people play. "I think people kind of appreciate that there's this thing online that's just fun," Josh said. "It's not trying to do anything shady with your data or your eyeballs. It's just a game that's fun."