NFL Prospects Zack and Santana Moss Are Indeed Related to Each Other
NFL fans want to know: is Zack Moss related to Randy Moss? No, he isn't, but his cousin Santana is also an exciting new NFL prospect.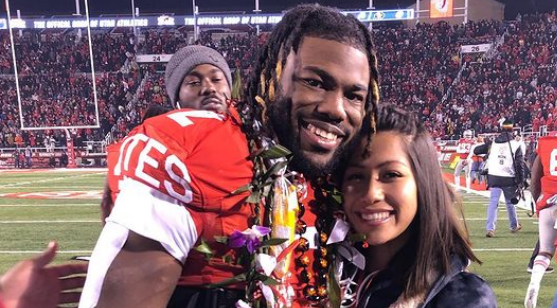 It's not uncommon for great athletes to run in the family — Eli and Petyon Manning, Venus and Serena Williams, Kobe and Joe Bryant, Muhammad and Laila Ali, and brothers Justin and Melvin Upton.
Article continues below advertisement
The list goes on and on. Invariably what happens, however, is that when a sports star makes a name for themselves, people go on to assume that anyone else with their same last name must have some type of familial connection with them.
This is why NFL fans are now asking if Zack Moss is related to the iconic Randy Moss?
In short, no Zack Moss is not related to Randy Moss.
One of the most celebrated and respected wide receivers in the NFL's recent history, Randy Moss made a name for himself as a standout player for the Minnesota Vikings, who then went on to play for the Oakland Raiders, New England Patriots, along with the Tennessee Titans, and finally the San Francisco 49ers before retiring.
Article continues below advertisement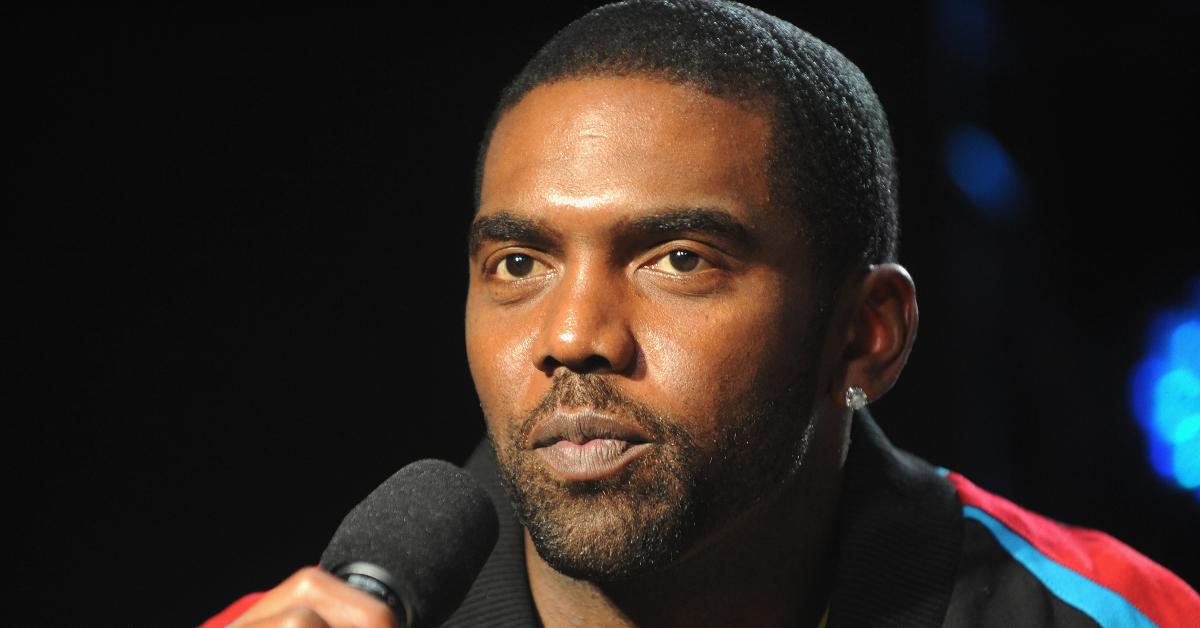 Currently, Randy is an on-air sports analyst where his affable personality, but also deep knowledge and experience of playing the game at its highest level has endeared him to NFL fans all over the country. Many would argue that Randy is the greatest wide receiver the sport's ever seen: he currently holds the NFL's single-season touchdown reception record (23 whopping TDs in 2007) as well as the league's single-season touchdown reception record for a rookie (17 in 1998...wow).
Article continues below advertisement
But it's not like Randy just arrived at the NFL and started raising all sorts of proverbial hell over the field, Randy was always committed to the game from a young age. He earned All-America honors while playing for Marshall University, and prior to enrolling in college, the West Virginia native also showed prowess in track, baseball, and basketball.
Article continues below advertisement
In 1994, he was awarded West Virginia's football player of the year and he helped to lead the DuPont Panthers to consecutive state championships in 1992 and 1993. He was also named player of the year in basketball as well and played alongside former Sacramento Kings icon, White Chocolate himself, Jason Williams.
Randy, in his senior basketball season, capped his career at 1,713 points, and he averaged 30.2 points, 13.7 rebounds, 5.1 steals, 3.8 blocks, and 3.1 assists; all while shooting 60% off the hardwood.
Article continues below advertisement
So while Zack Moss isn't related to Randy, he is related to former NFL pro Santana Moss.
Santana Moss, like Randy, played 14 seasons with the NFL as a wide receiver and punt returner. Unlike Randy, Santana only stuck with two clubs during his entire pro football playing career: he was drafted to the New York Jets from 2001 to 2004 and then ultimately ended up with the Washington Redskins for the duration of his career.
He called it quits in 2014, clocking in a respectable 66 completed touchdowns, with 10,283 yards completed.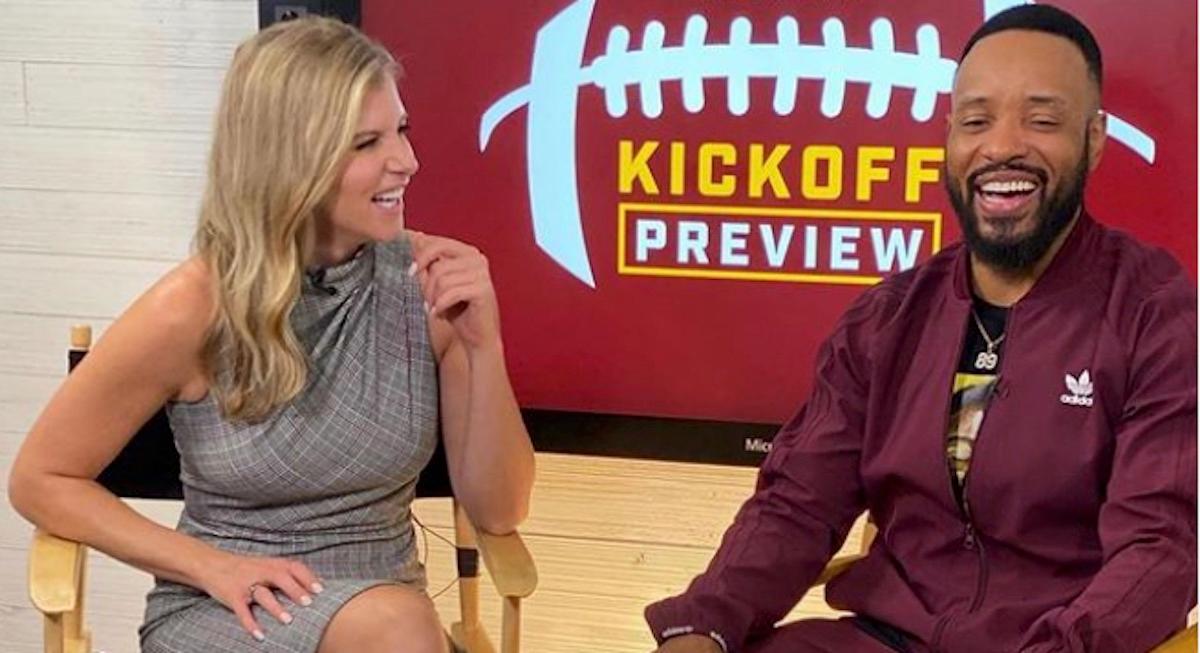 Article continues below advertisement
Zack Moss, who was drafted into the NFL from the University of Utah by the Buffalo Bills (who are having a heck of a 2020-2021 season) is a running back is the younger cousin of Santana — the two have an 18-year age gap between the two of them.
Zack recently had a tremendous game against the formidable Pittsburgh Steelers, handing the six-time Super Bowl championship franchise their second defeat of 2020.
Zack Moss' parents, Anthony and Cassandra, are his No. 1 fans.
Zack had become Utah's all-time rushing leader in a match against Arizona State in 2019, something that Cassandra witnessed in person.
Article continues below advertisement
"It's truly a blessing. I thank God for the whole thing because some of those injuries, a lot of players haven't come back and they can't play the same," she said. "He's just been a blessing and I thank God how he has blessed him and how he's been able to do what he set out to do."