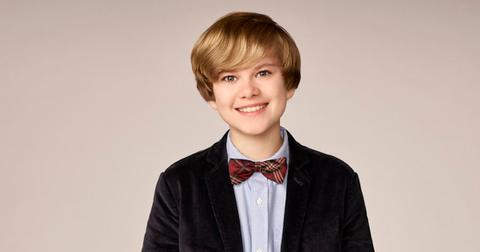 Isaiah Stannard on 'Good Girls' Is Getting the Coming Out Storyline All Trans Kids Deserve
By Amber Garrett
This season on Good Girls, Beth, Ruby, and Annie have been grappling with the moral dilemmas of their secret lives as criminals. And while all three have struggled to be good parents while not being 100 percent good people in the eyes of the law, one thing was made clear in S2E8. While Annie Marks definitely has some room for improvement when it comes to making good choices, her reaction to Sadie coming out as trans is what all gender nonconforming kids deserve.
Like Sadie, Isaiah Stannard also identifies as trans.
As it turns out, the original casting call for Annie's kid was for a son named Ben, but eventually the call was opened up to kids of all genders. After casting Isaiah in the role, show creator Jenna Bans learned Isaiah (credit in previous work as Izzy Stannard) identifies as trans and uses the pronouns he and him, which prompted Jenna to reevaluate Sadie's storyline.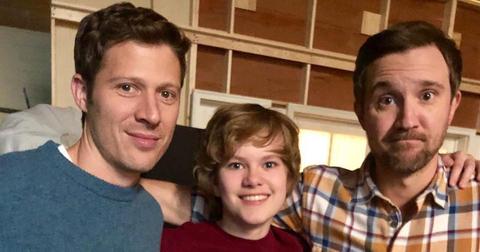 "We realized we had a really great opportunity to tell a story about a character who was gender non-conforming, but at the same time not necessarily have that be what leads the story," Jenna told Variety last year. The writers worked with GLAAD to ensure they approached the subject of Sadie's gender identity thoughtfully.
When his brother was born in S2E8 ("Thelma and Louise"), the tender exchange with Annie was so subtle and tender, some viewers might have missed Sadie's coming out. After Annie announces 'Yay, it's a boy!" Sadie pauses and says, "So am I." Annie hugs her son close and asks if his dad knows yet, and if he's OK, to which he replies, "Are you?"
Annie whispers "I always wanted a boy." I'm not crying, you're crying.
Of course, Sadie's gender expression has been explored less explicitly in past episodes. However, it seems his journey will likely take a more defined course as the show enters its third season.
Will Sadie change his name?
So far, Sadie hasn't landed on a new name, but it's safe to say he's mulling it over. In last Sunday's episode, we saw Annie trying to pull off another drug run and at the end of the episode learned a lot of her desperation was rooted in wanting to help her son get hormone treatments, which the Fine and Frugal health benefits don't really cover. My question is why on earth Sadie's dad, who clearly isn't hurting for money, wouldn't help out.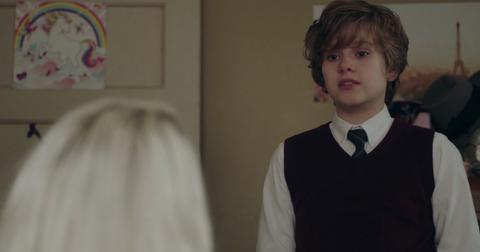 While the question of how Gregg will respond to his oldest son's revelation remains unanswered, it's clear Sadie has an ally in his mom. While Annie couldn't secure the testosterone, she did get Sadie some boxers, and it's likely we'll see him continue to reaffirm his gender in other ways, like adopting a new name, in episodes to come.
Good Girls airs Sundays at 10 p.m ET on NBC.