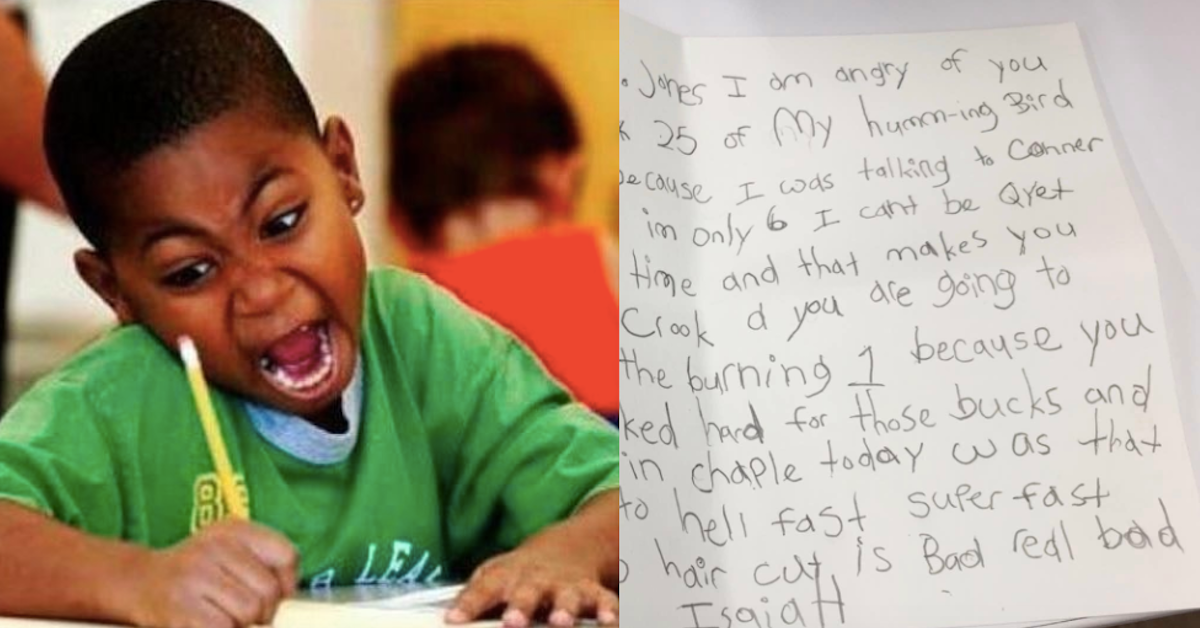 Frustrated 6-Year-Old Writes Scathing Letter Calling Teacher a 'Thief and a Crook'
Isaiah is a 6-year-old student who had had it up to here with his teacher's unfair punishments. So he did what any levelheaded first-grader (I assume he's in first grade) would do. He wrote a scathing, savage letter to his teacher explaining everything that was wrong with what she did and telling her she was going to Hell ("the burning 1").
Article continues below advertisement
Sure, Isaiah probably could have curtailed his language (and not insulted his teacher's new haircut, for example), but he captured the hearts of the internet anyway. Twitter user @HelloKennedi posted the letter, which she'd come across on Facebook, and it went completely viral on both platforms. Isaiah instantly became a hero for everyone who has ever dreamed of standing up to the injustice they're facing.