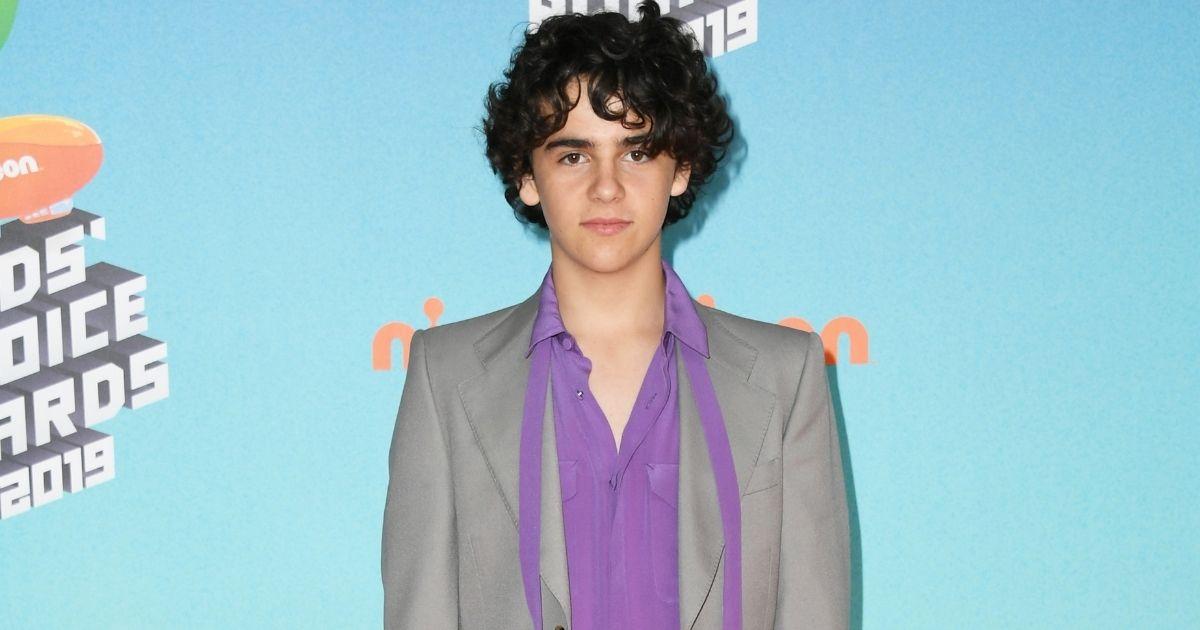 Does Jack Dylan Grazer Have a New Girlfriend?
Over the past few years, young star Jack Dylan Grazer has certainly built up a career for himself, as well as quite a following. His Instagram boasts over 4 million followers, with plenty of them being fans who wish they could call themselves his girlfriend. However, it looks like another young star has captured his heart.
Article continues below advertisement
Who is Jack Dylan Grazer's girlfriend?
Jack Dylan Grazer is a 17-year-old actor that we know best from three of his biggest roles to date. He played the part of Eddie Kaspbrak in Stephen King's latest rendition of the horror movie It, and reprised his role again in the 2019 sequel. He also starred in the CBS series Me, Myself, and I, and played Freddy Freeman in DC Comics' Shazam!. He's currently starring in HBO's We Are Who We Are.
Despite having a massive online following, Jack has been fairly private. He promotes his work a lot on social media and occasionally shares a glimpse into his real life — like his recent sharing of small videos trying to do skateboarding tricks. But, for the most part, he doesn't share a whole lot about his home life. No real mentions of a girlfriend, but that doesn't stop his fans from trying to find out if he has one.
Article continues below advertisement
According to social media, as of November 2020, Jack has been dating someone for the past eight or nine months. Though there's been very few mentions of it across Jack's social channels, some people were able to see him on his alleged girlfriend's social media.
Article continues below advertisement
"Why does Jack Dylan Grazer and his girlfriend have the same face?" one fan tweeted along with a photo that was likely, though we can't confirm, from the young lady's account. The photo is of Jack holding hands with Cylia Chasman as they snap a photo looking into a mirror. On the photo is the caption, "8 months." For those who want to look for more confirmation from Cylia, as of now, her Instagram account is private.
Article continues below advertisement
Although some are joking that the similar looking teens are related, there's no truth to that speculation. Some couples just look kind of alike, strange though it may seem.
Article continues below advertisement
Who is Cylia?
Cylia is not a nobody in the social media world, but she's not an actor yet. The 15-year-old is a social media star who grew to some influence with her Instagram page. She has gained over 88,000 followers on the platform just sharing her everyday regular life in the United States.
As of Nov. 5, 2020, her Instagram account has been set to private for some time, however. Perhaps dating a celebrity led to an understandable desire to have a bit more privacy.
Article continues below advertisement
That desire might also be driven by some of the backlash Jack and Cylia have received from some fans who aren't too happy with their age difference. Cylia is 15, but, since they've been dating for the majority of 2020 and her birthday falls in October, she was 14 when she and Jack began dating. Jack turned 17 in September.
For some, the age difference is a little strange. As one Twitter user wrote, "As a 16 year old, the idea of 17 year old Jack Dylan Grazer dating a 14 year old is GROSS. I cannot imagine dating a seventh grader / eighth grader. Seriously. If someone I knew was dating a 13 / 14 year old I would be grossed out."