Winston Whitehall Is the Sleeper Star of 'Travels With My Father'
If you've watched Jack and Michael Whitehall's series, 'Travels With My Father,' you're surely wondering about Jack Whitehall's doll Winston.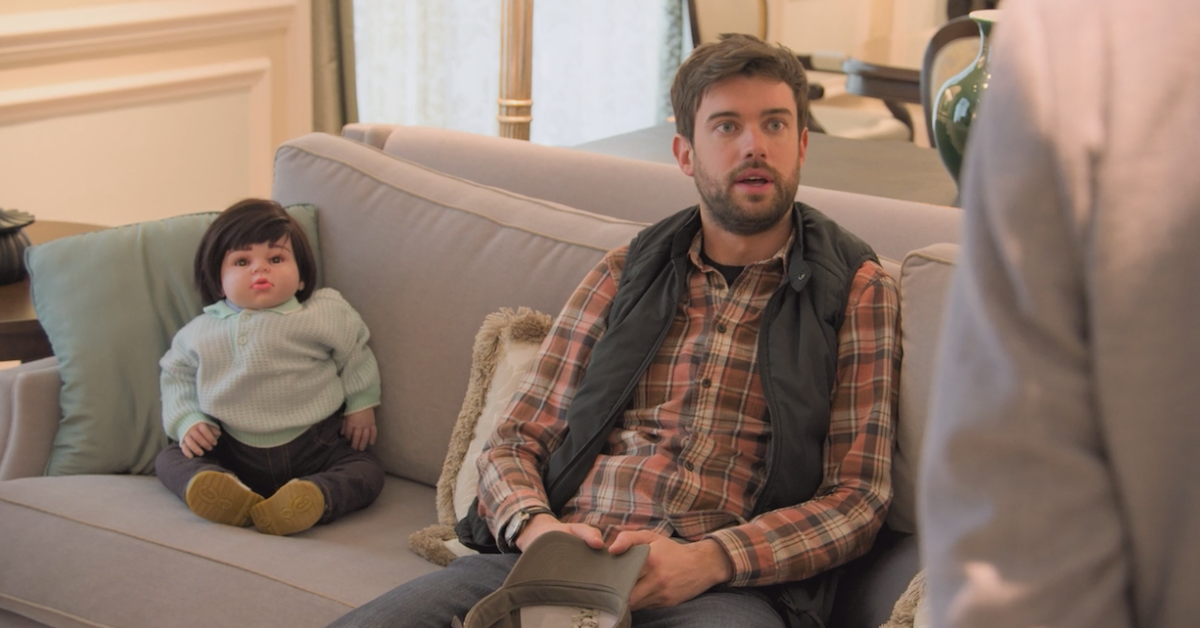 Jack Whitehall's successful Travels With My Father Netflix series has been so widely acclaimed, it was renewed for a third season that just hit the streaming platform.
Article continues below advertisement
This time, the Whitehall family adventures across America — and mom Hilary and doll Winston even make an appearance.
But who is Jack Whitehall's doll, Winston, and where did he come from? Keep reading to find out.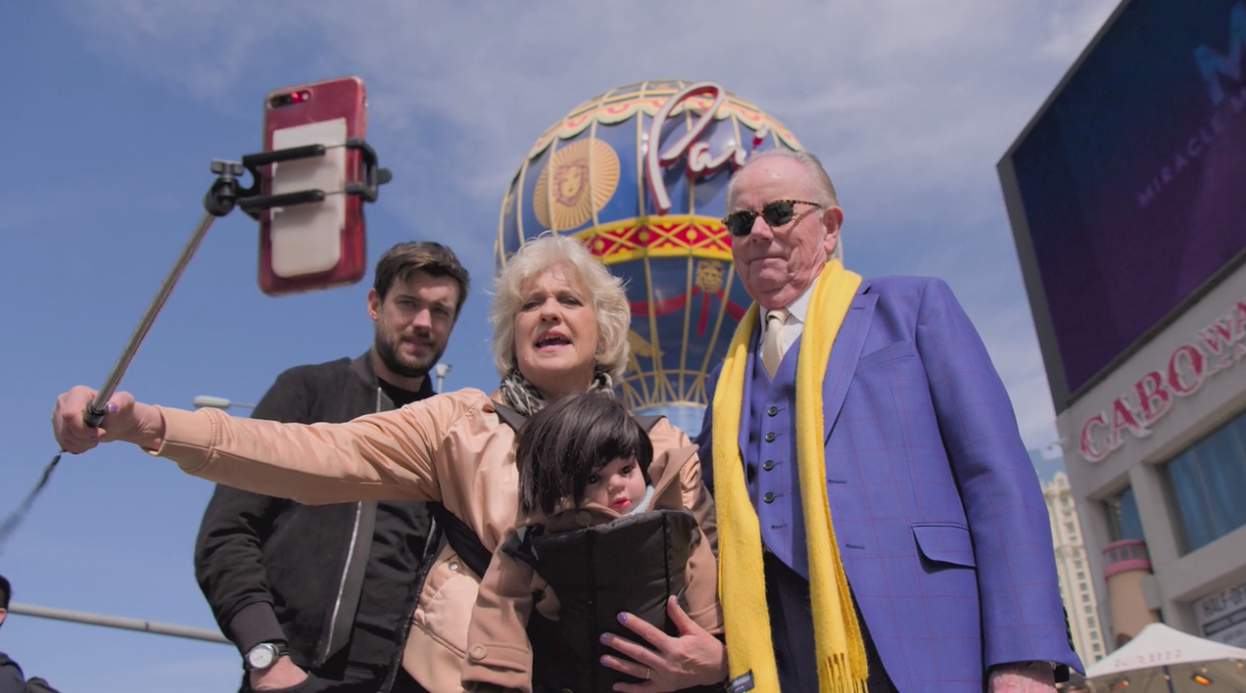 Article continues below advertisement
Jack's doll Winston Whitehall hails from Thailand.
Winston first arrived in the Whitehall family during Travels With My Father's first season, when the dad and lad go off for a once-in-a-lifetime vacation across South East Asia.
Along with their guide Pru, Michael and Jack visit a shop in Bangkok where they sell Luk Thep dolls, dolls that look extremely realistic (read: creepy) but are believed to bring good luck. They decide on one they want to adopt, a "son" they name after one of Michael's heroes, Winston Churchill.
Article continues below advertisement
Winston accompanies the father and son throughout Season 1's travels in Asia, and makes a comeback for the road trip across Europe that is front and center during the show's second season. When arriving to Transylvania, Winston has quite the memorable moment where guards presume Winston might be hiding drugs.
They end up having to strip search the doll in order to pass the Transylvanian border and the doll comes along for the rest of their vacation across Romania and Moldova.
Winston makes his return for Season 3 — follow him on social!
Article continues below advertisement
We were beginning to think we wouldn't get to see our favorite Winston during the two episodes of Travels With My Father's third season, but luckily he arrived during the second of the season's two episodes.
Article continues below advertisement
When Michael phones Jack's mom to join him in Las Vegas, saying that he refuses to go to Sin City without her, she graciously brings Winston along with her. But Jack isn't too chuffed to welcome extra guests on his father-son trip, saying that his mom is getting in the way of all of the adult fun he could have in Vegas, and that Winston, for his part, is "the worst thing to come out of my trip to the Far East."
Cruel, much? Thankfully, Winston still comes out to see the sights — walking around in mom Hilary's papoose — and even gets to ride along for the high-speed vehicle chase they do one afternoon with a fake cop car and sirens.
Article continues below advertisement
Though Jack might not agree, Winston is a mainstay and staple of the show that we're so glad returned for Season 3. He has a hilarious presence on social media too, and though he doesn't update much, we recommend following Winston's adventures with the Whitehall family on Twitter (@winnywhitehall) and Instagram (@winstonwhitehallofficial).
Once you scroll through Winston's photos in Vegas, St. Barth, and Beverly Hills, you'll quickly come to realize that this doll has probably been to more places than you. It's time we got a doll we could send in our stead to see the sights and send us postcards!
Travels With My Father is now streaming its three seasons on Netflix.