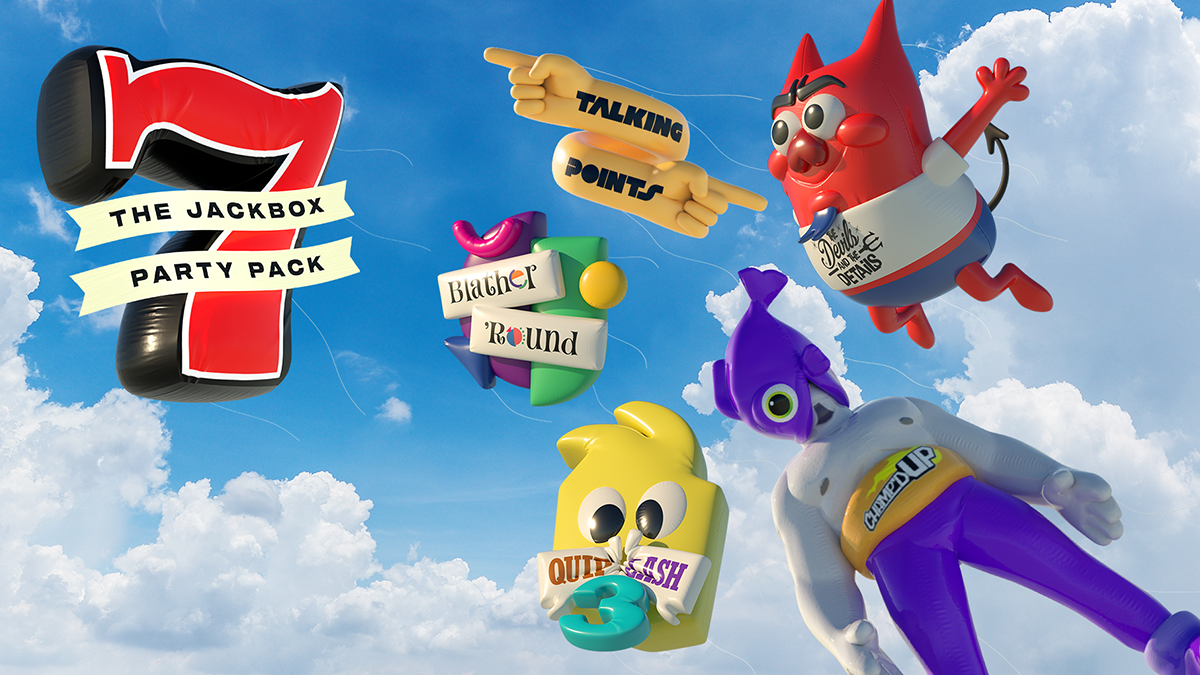 Jackbox Party Pack 7 Is Finally Here — Here's How to Play Every New Game!
By Jacqueline Gualtieri

Oct. 15 2020, Updated 2:37 p.m. ET
If you're like us, you've spent the past year playing Jackbox Games Party Packs with your friends, while you all quarantined thanks to COVID-19. Zoom calls are a little dull without the help of Jackbox, after all. But, as you likely figured out, you can only play Drawful so many times. Which is why Jackbox fans have been saying for months: When's the next Party Pack going to drop? Well, lucky for us, that day has finally arrived.
Article continues below advertisement
Jackbox Games Party Pack 7 is here at long last, and we were given the chance to give the games a playthrough in order to share them with you. Here's how to play every game in the newest Jackbox Party Pack.
'Quiplash 3'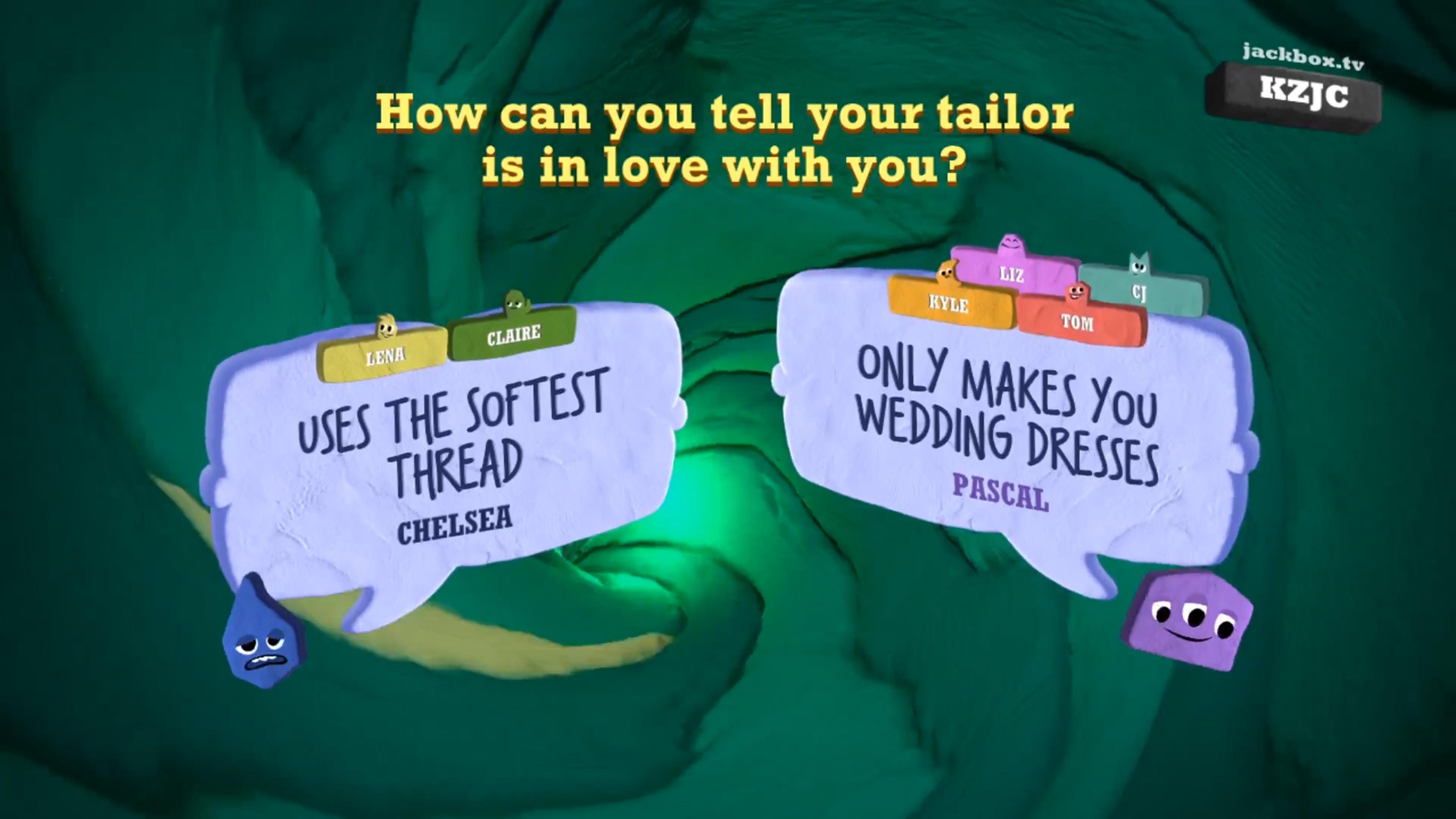 The old favorite got a new facelift for Jackbox Party Pack 7! You'll go head to head with your friends as you're given a prompt like the one above. Then, it's on you to make your friends laugh the hardest with your response. Pro tip: Play to your audience's sense of humor, since they're the ones voting for who has the best response. 
Article continues below advertisement
'Champ'd Up'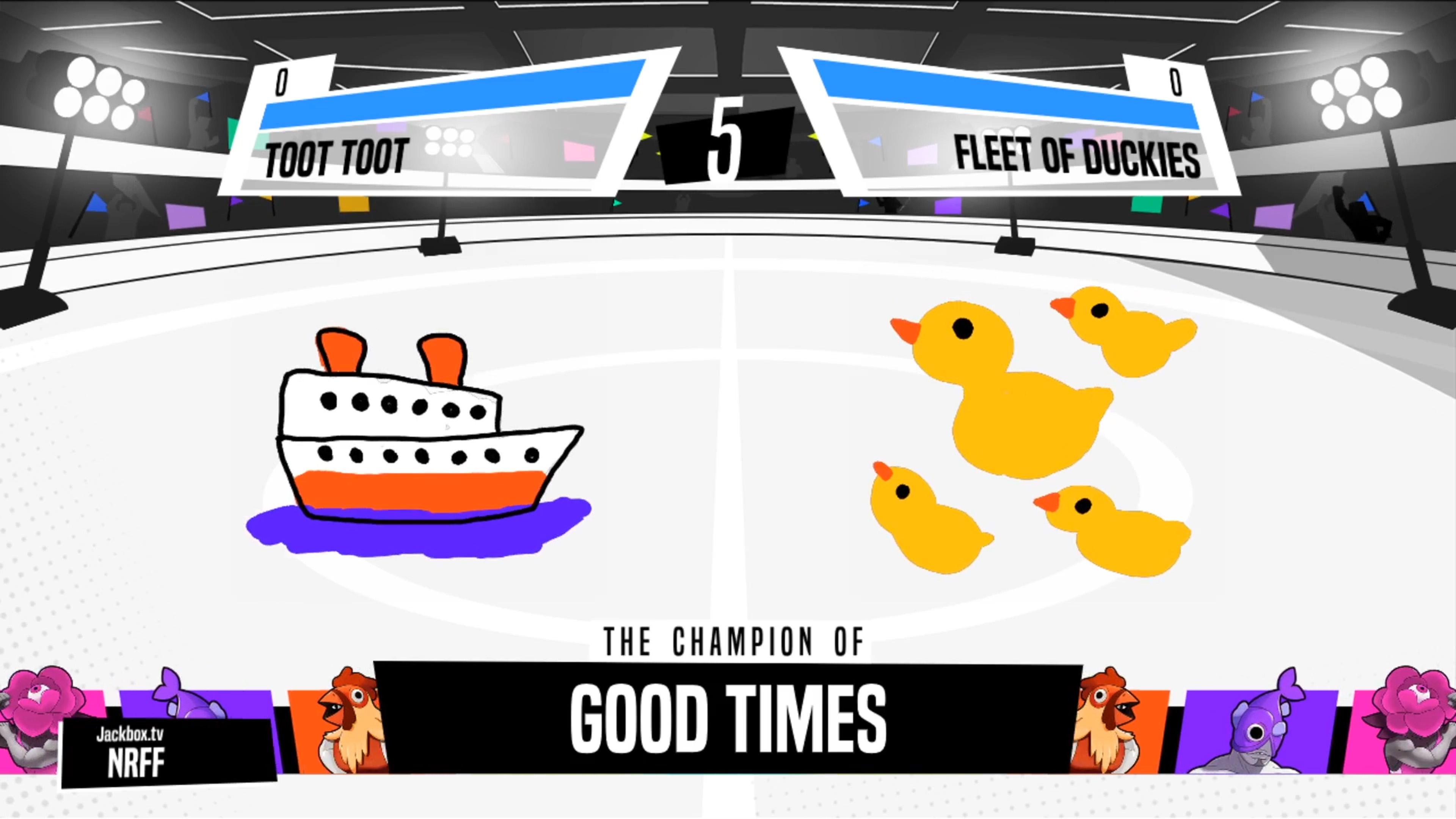 This wild game is new to the Jackbox universe. You'll be given an unusual title, like "Champion of Good Times." Then, you'll draw your champion, who will go head to head with the "underdog" your friend will make in response to it. After that, it's battle time, where your friends will vote for who the real "Champion of Good Times" is.
Article continues below advertisement
'Blather 'Round'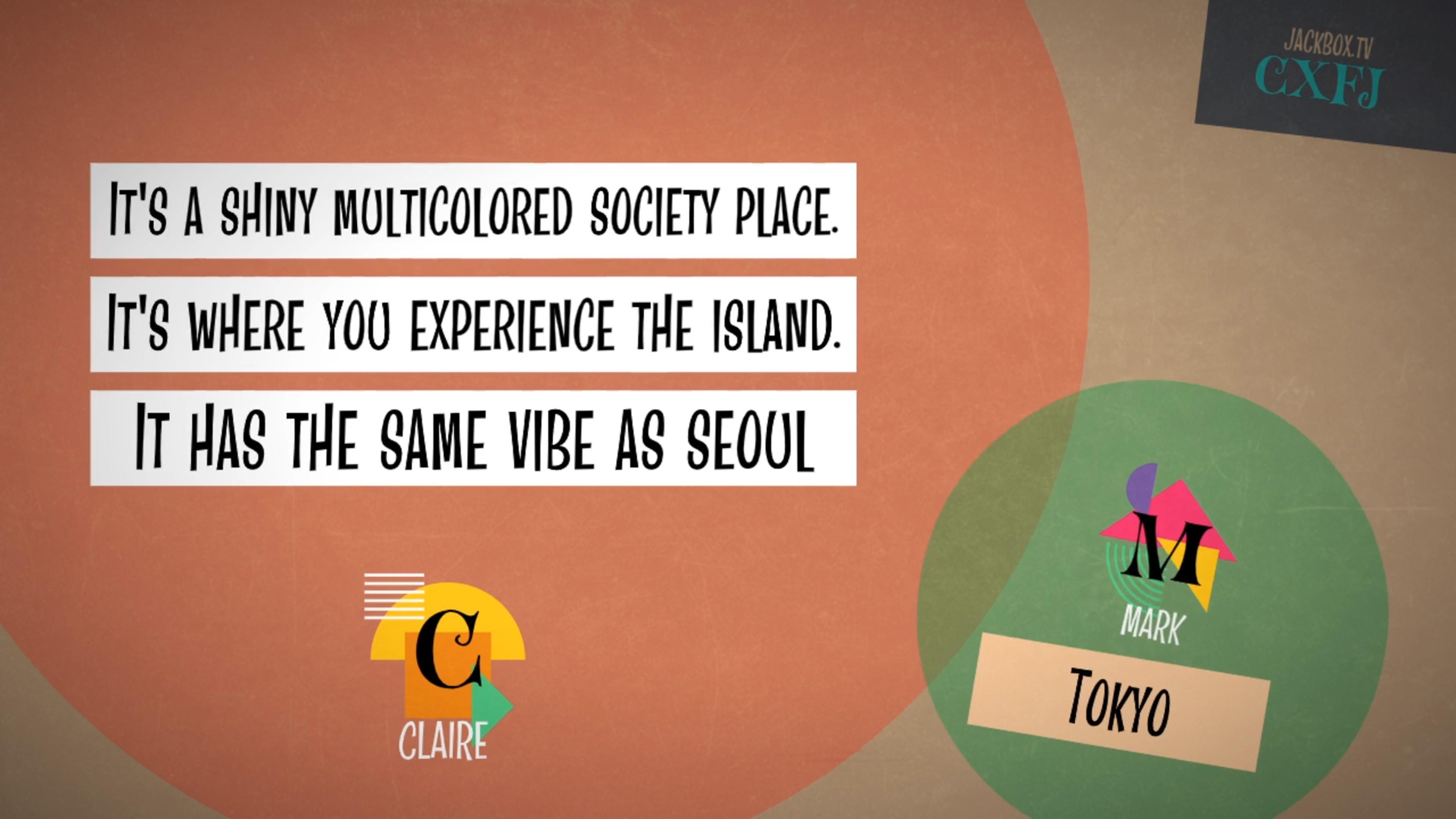 Got some pop culture knowledge to spare? You're going to need it here! You'll get a secret prompt, which your friends will have to guess. The catch is: You can only describe your prompt in the very basic words Jackbox gives you. See which one of your friends will be able to guess Thanos with just the sentence: This is a colossal person. Don't worry — if they don't get it then and there, you'll be given a few more (limited) words to offer them for help.
Article continues below advertisement
'Talking Points'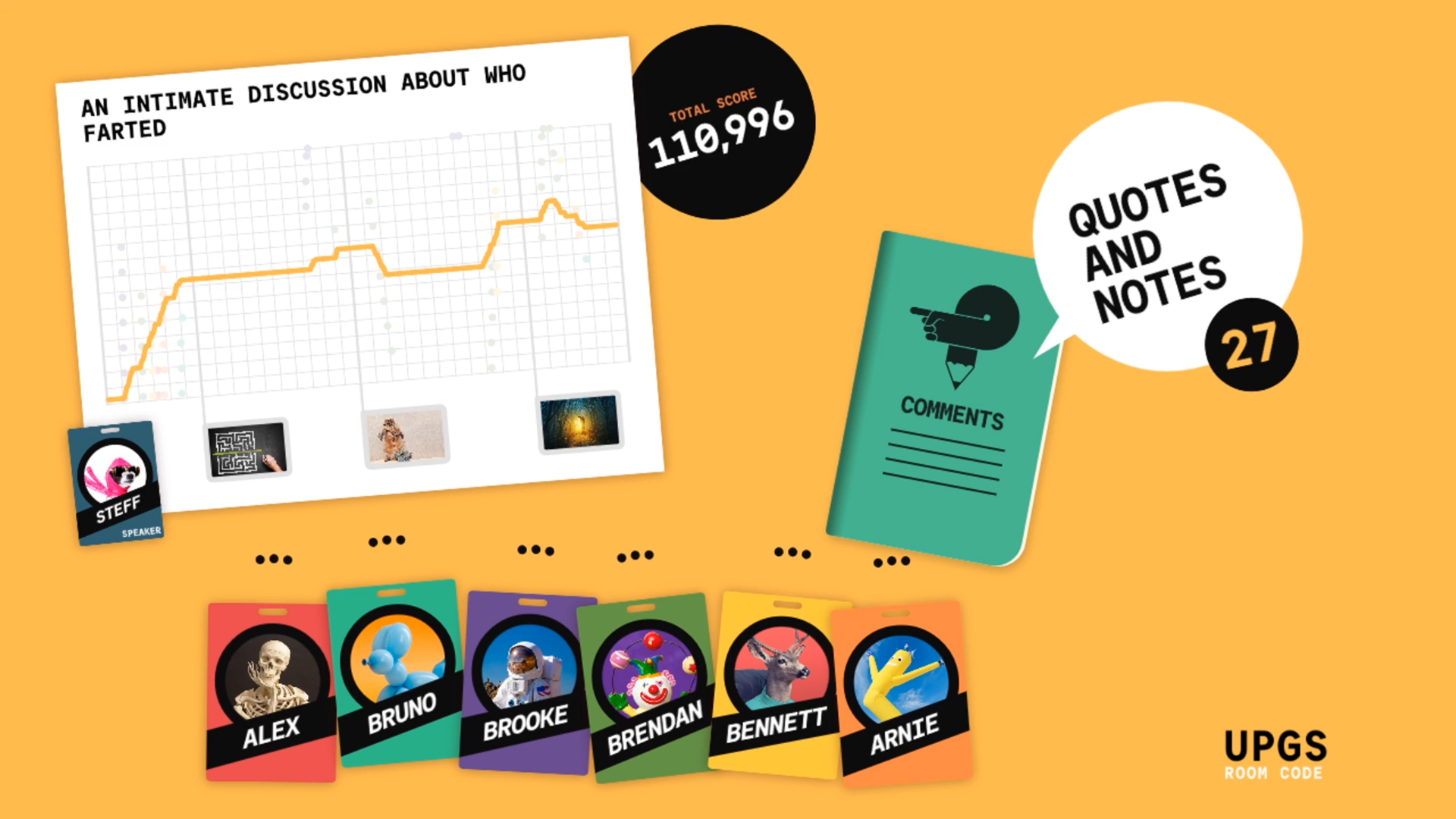 Do you and your friends like to mess with each other? Of course you do! Talking Points lets you do exactly that, for five minutes straight! This is an on-the-spot public speaking game, and while that may sound scary, trust us, the hilarity of this game will alleviate any public speaking fears. 
When it's your turn to give your speech, one of your friends will be given the role of your Assistant. You'll be given a topic for your speech and your Assistant will give you images to go along with it — if they're nice. If they're not, you'll end up trying to figure out how a woman riding a jetpack through an office building fits in with a speech about why you should adopt a bear. While you speak, your other friends will get to vote on how you're doing, so, no matter how crazy the image, just keep talking!
Article continues below advertisement
'The Devil and the Details'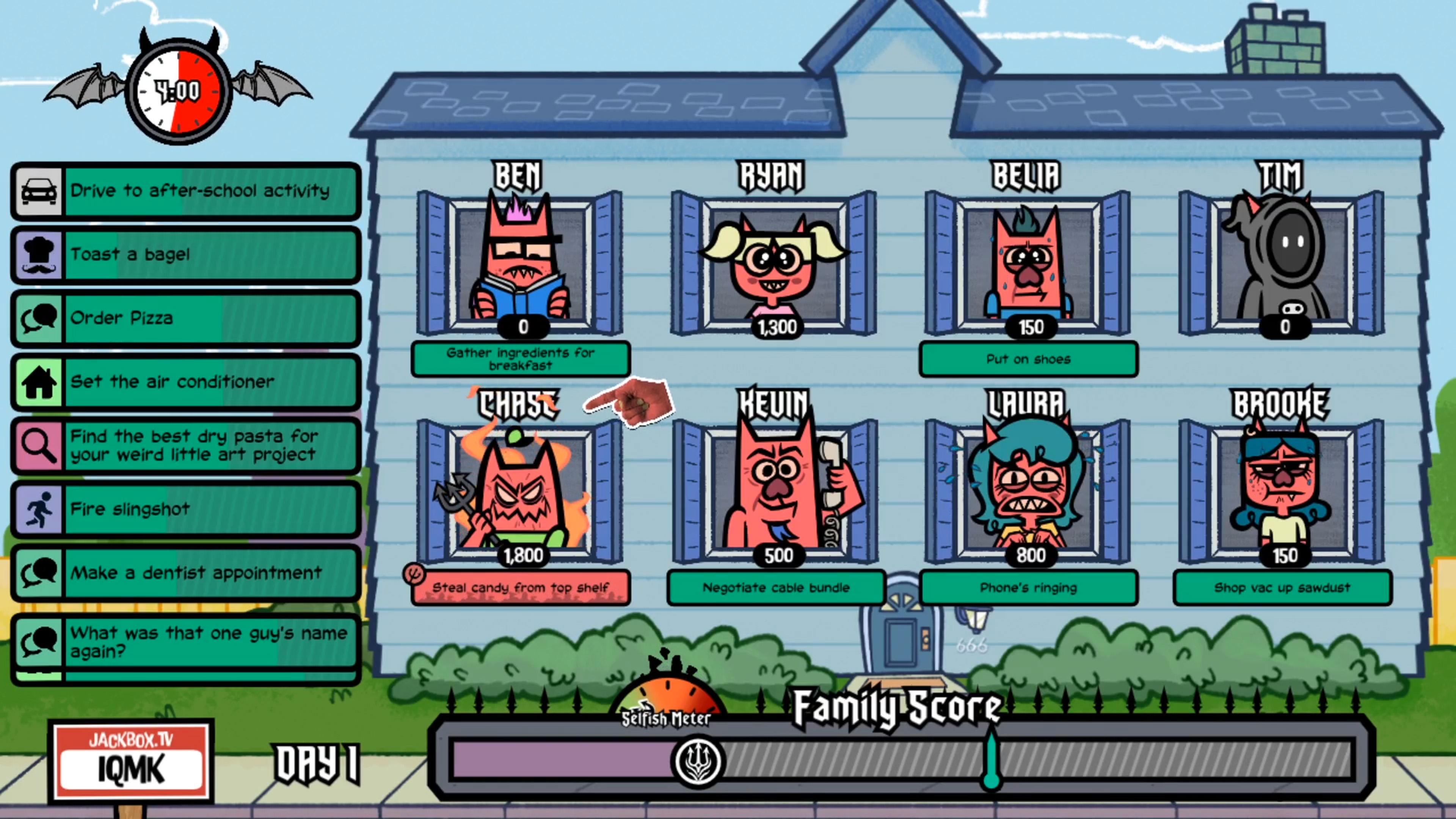 While it's up to you if you and your friends really work together during Talking Points, you're going to have to for this game. The Devil and the Details turns your friends into a family of devils — literally. Your family is just trying to fit into mundane, human, suburban life, and they'll have to work together to complete mundane, human, suburban tasks. But, watch out, because not everyone is going to be a team player, and you might end up with some family members completing selfish tasks instead. It's on you to shame them so they don't ruin your family's score! 
Article continues below advertisement