Rachel Robinson, Jackie Robinson's Wife, Celebrated Her 100th Birthday — Where Is She Now?
Jackie Robinson died in 1972 at age 53. Since then, his wife, Rachel Robinson, has kept his memory alive. Find out where Rachel is now!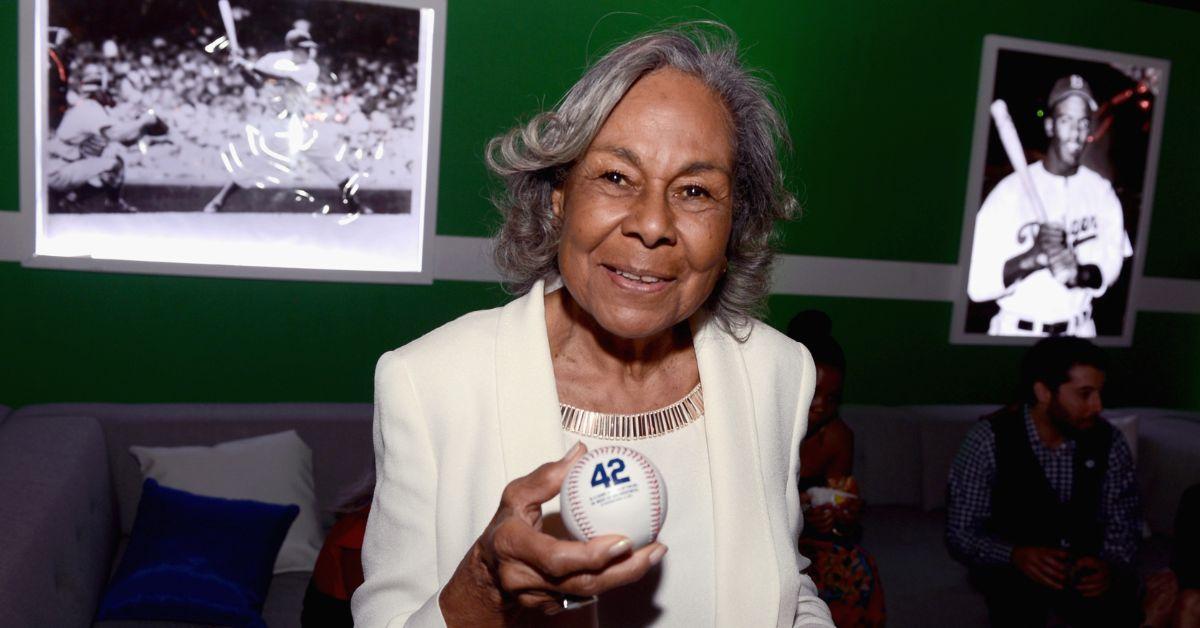 In the 1940s, Jackie Robinson made history as the first Black baseball player to break the Major League's color barrier when the Brooklyn Dodgers selected him to join their team. Jackie spoke out about civil rights issues within the sports industry throughout his fame. Additionally, his accolades remained after he died of a heart attack in 1972 following complications from heart disease and diabetes.
Article continues below advertisement
When Jackie died, he left behind his wife, Rachel, and their three children — Jackie Jr., David, and Sharon. In the years following his death, Rachel has received recognition as baseball's first lady. She celebrated her 100th birthday on July 19, 2022. So, where is Jackie Robinson's wife now? Let's find out!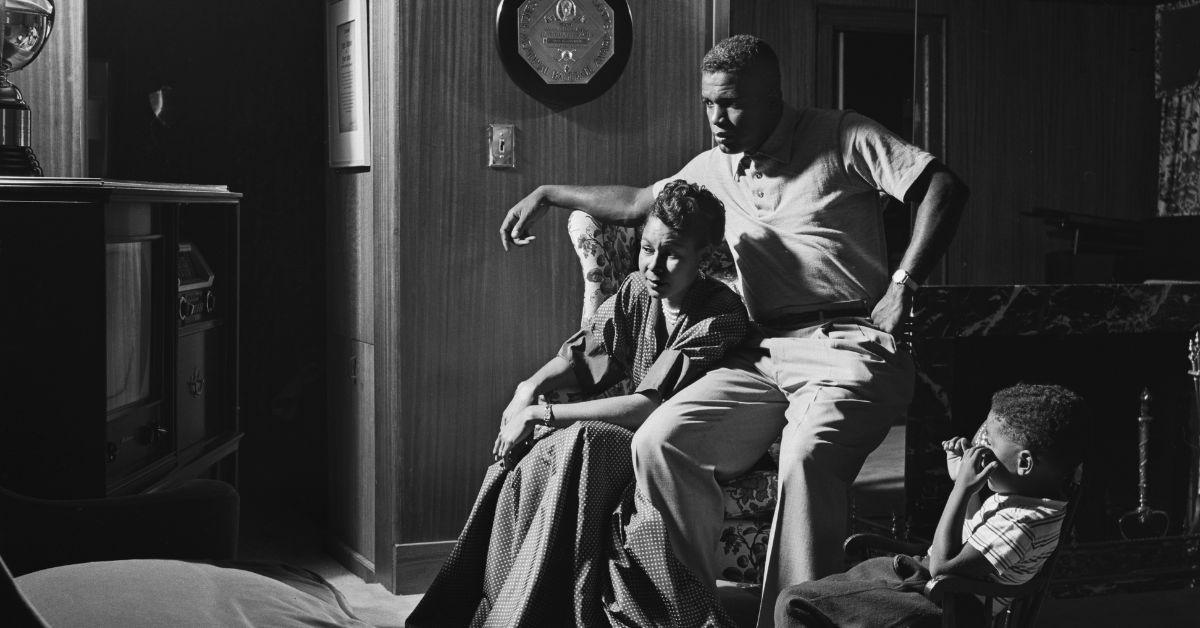 Article continues below advertisement
Where is Jackie Robinson's wife, Rachel Robinson, now?
Jackie and Rachel married in 1946 after meeting at UCLA six years prior. While Jackie excelled in his baseball career, Rachel earned multiple degrees, including a nursing degree and a master's in psychiatric nursing. She was also head of psychiatric nursing at Albert Einstein College of Medicine and held a position as an assistant professor at Yale University, per USA Today.
Before Jackie died, he and Rachel were civil rights activists and supported multiple causes. Since his death, his widow continued their legacy with her own philanthropic efforts. Rachel created the Jackie Robinson Development Corporation in 1972, which builds and manages houses for moderate to low-income homes. She also runs her nonprofit, Jackie Robinson Foundation, which offers students scholarships and leadership training.
Article continues below advertisement
Rachel has also accepted multiple awards on Jackie's behalf, and she opened an exhibit in his honor in 1987. Additionally, in 2007, she became the first woman (and non-player) to receive the MLB's commissioner Historic Achievement Award.
These days, though, Rachel is retired from nursing and teaching. She currently lives in Connecticut, where she spends time with her and Jackie's children, grandchildren, and great-grandchildren. Rachel was at her Connecticut home when Los Angeles Dodgers player Mookie Betts paid tribute to Jackie's wife on her 100th birthday.
"Today's a special day. It's Miss Rachel Robinson's 100th birthday," Mookie said at Dodger Stadium before that night's game, per The Washington Post. "So on the count of three, I want everybody here to say: 'Happy birthday, Rachel!'"
Article continues below advertisement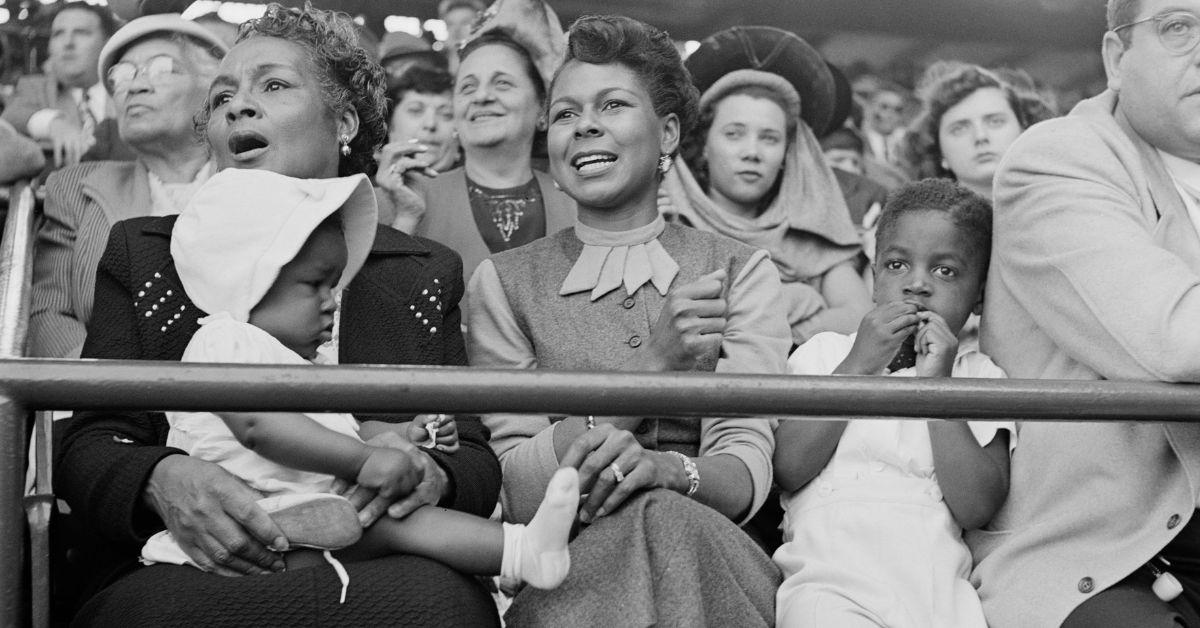 Did Rachel Robinson ever remarry?
Jackie and Rachel remained together until his last breath, and she never got married again. Although Rachel's reasons for not getting remarried are a mystery, she said she and Jackie had an incredible connection that began during their five-year courtship.
Article continues below advertisement
"Jack and I had known each other for five years before we got married," Rachel told Sports Illustrated in 2013. "That was extremely important because we trusted each other, and it helped us to bond during that time. There was such an incredible amount of pressure, it might have driven two people apart. But it had the opposite effect on us; it pushed us together."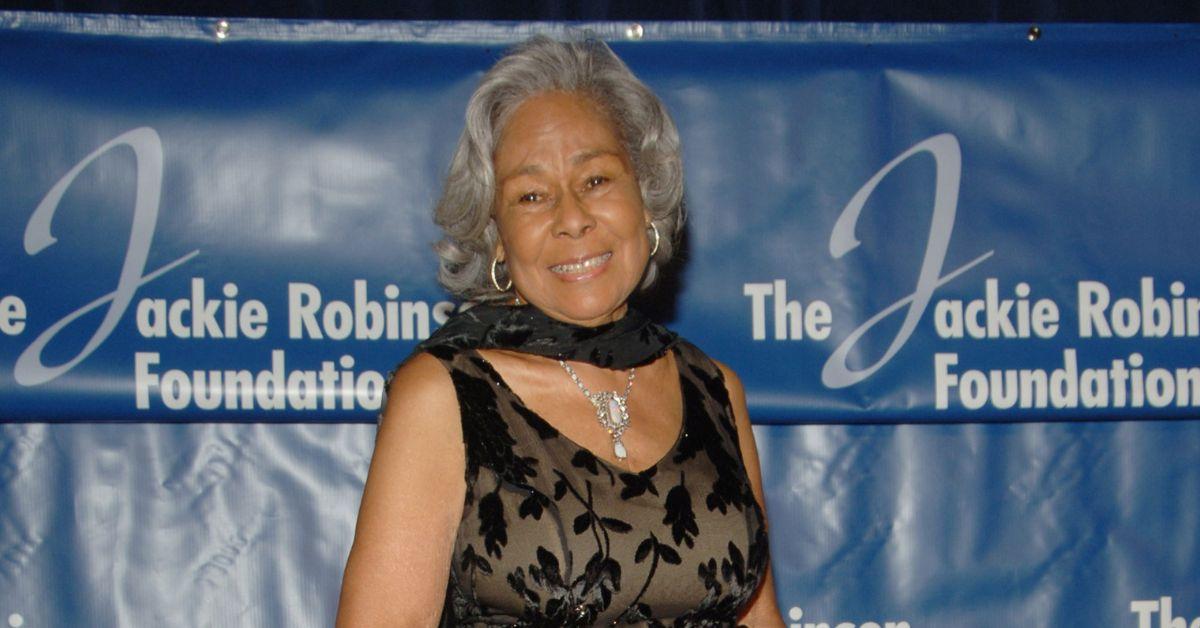 Fans witnessed some of Jackie and Rachel's love story in the 2013 biopic 42, starring Chadwick Boseman as the MLB legend. Nicole Beharie played Rachel, and the actress admitted to being intimidated by Jackie's widow when she arrived on the set.
"Rachel is a very sharp woman," Nicole declared to the New York Daily News in April 2013. "I was sweating whenever she came to the set. I spent an afternoon with her, and she was so generous and supportive. She had lots of photographs."