Chadwick Boseman Was Bullied for Losing Weight Months Before His Death
This incident highlights that you never know what's going on in a person's life and that it's never acceptable to comment on someone's body.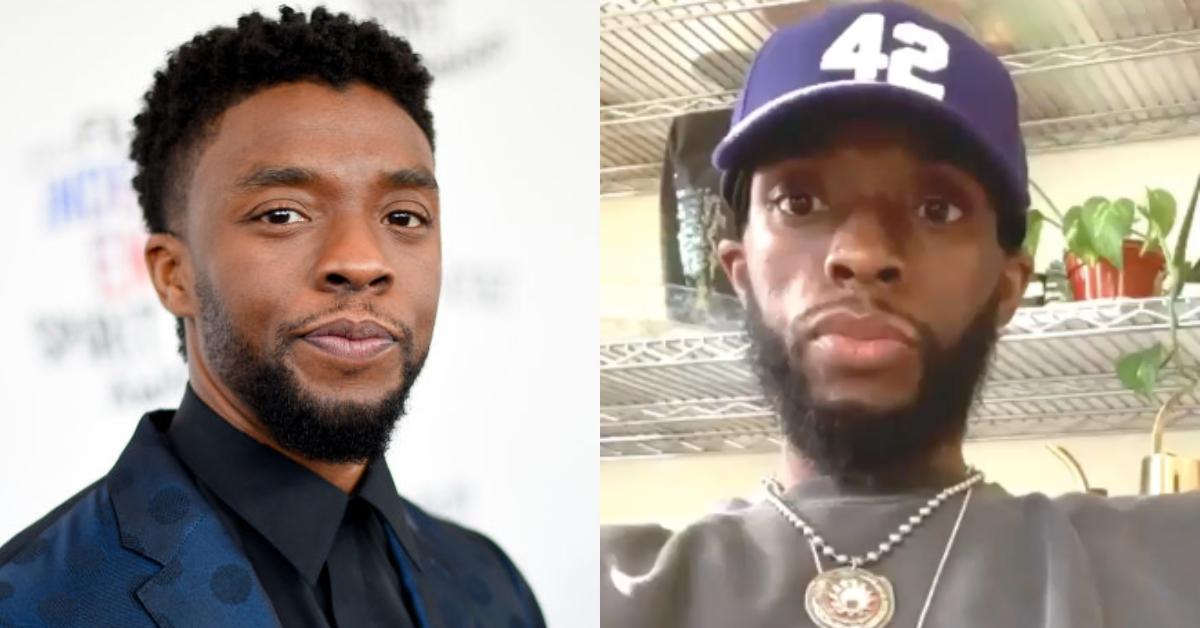 Chadwick Boseman, the celebrated actor behind such roles as Black Panther and Jackie Robinson in 42, died on August 28. His family announced his death concurrently with the revelation that he had been battling colon cancer for the last four years.
Article continues below advertisement
This announcement led to much reflection over the ways in which people reacted to Boseman's most recent social media posts. In the months before his death, he appeared skinnier than ever before, leading to speculation and straight-up bullying about his altered appearance.
Article continues below advertisement
The news of his death was such a shock. It reconfirmed that although you may think you know someone, you might not have a handle on what's actually going on their private life, and it's never appropriate to criticize their body.
There are so many potential causes for weight loss or weight gain, and none of it has to do with a person's worth. The way we equate the nature of someone's body with its value in the world is awful and unacceptable.
Article continues below advertisement
Kelly Coffey, a personal trainer and health coach, spoke to Insider about the body-shaming that was aimed at Boseman in the last few months. "The fact that Boseman had been criticized for his weight loss speaks to how superficially most people view others when their sole basis for judgment is the images they see online," Coffey said.
Article continues below advertisement
"It's up to us to remember that what we see doesn't represent anything close to the whole story. It's on us to practice being respectful of and compassionate toward all people and all bodies, always."
A person's weight in no way equates to or indicates their health. But that's a difficult message to get across to most people, and people, especially on the internet, feel entitled to discuss and judge other people's bodies, often in the comment sections of their own posts.
Article continues below advertisement
Even speculation about someone's health or seemingly supportive comments can have terrible consequences. If you're thinking about saying something about a person's weight change, whether online or in person, take a beat, stop, and think about everything about that person's situation that you don't know.
Article continues below advertisement
If they gain weight, they could be recovering from an illness, they could be struggling with other health issues, or they could simply be making some lifestyle changes. As for weight loss, the same exact possibilities are applicable.
Any body that is not the one you live in is not your business. If you feel compelled to make a comment out of love to someone you care about, registered dietician nutritionist Rebecca Scritchfield recommends framing your comment around something that doesn't center the person's weight.
Article continues below advertisement
"In this way you are waiting for your friend to be the person who brings up weight, and you're supporting their happiness and worthiness at the same time," she said. And guess what? If they don't bring up weight at all, you shouldn't either!
One Twitter user summed up the issue with commenting on someone's weight, especially someone in the public eye whom you don't know on a personal level: "It's not lost on me the way the internet bullied Chadwick Boseman the last two years about his appearance, him looking tired, etc. to the point where he began deleting photos while he was fighting for his life. You truly never know what people are going through. BE KIND."