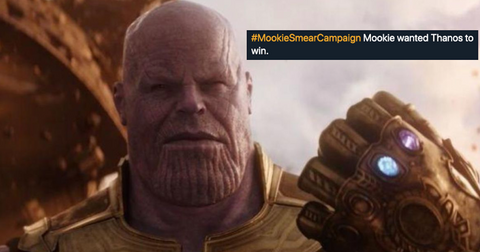 Fans Imagine Hilariously Brutal Smear Campaign Against Former Red Sox Player Mookie Betts
By Robin Zlotnick
Mookie Betts has officially been traded from the Boston Red Sox to the Los Angeles Dodgers. And fans are perplexed. He was coming off a strong season and was 2018's MVP. But he wanted a lot of money, and the Red Sox, well, they just didn't want to give it to him. So they sent him off to the West Coast with their fingers crossed that they didn't just make a huge mistake.
Fans are now convinced the Red Sox are about to launch a bogus smear campaign against Mookie to justify their decision. So they decided to take matters into their own hands and speculate what those lies could possibly be. The #MookieSmearCampaign hashtag was started by 98.5 The Sports Hub's Toucher and Rich, but now lots of people are contributing jokes, and they're hilarious.

No one enjoyed the last season of Game of Thrones. I know die-hard fans as well as casual watchers, and none of them, I mean none of them, liked it. So I do have to say, if someone thought it was good, that would be grounds for a trade.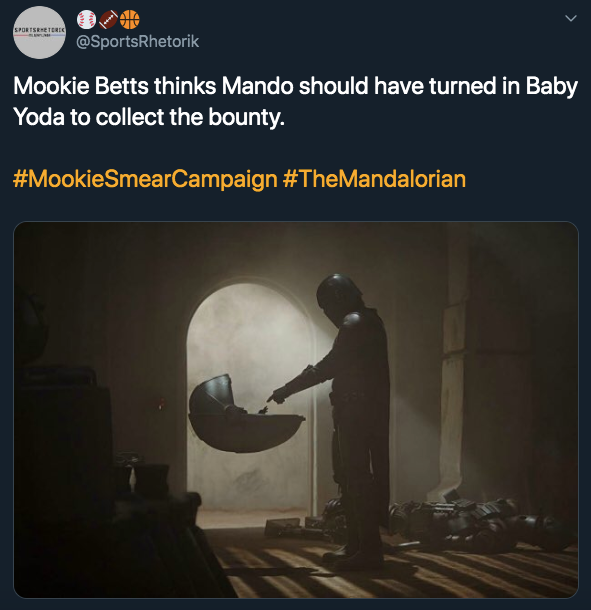 Wow. This is next-level. This person is purporting that Mookie Betts saw Baby Yoda, looked into his big, round, precious eyes, and still would have turned him in. That's cold-blooded.

Ouch. At this point, we all know what a disaster the Iowa caucuses were. Obviously, Mookie Betts wasn't actually behind the app, but whoever was should be traded to space. Yes, outer space.

OK, here's the thing, though; Thanos kind of had a point. I'll never say he was justified in snapping his fingers and randomly killing half the population, but dudes and dudettes, something has to be done.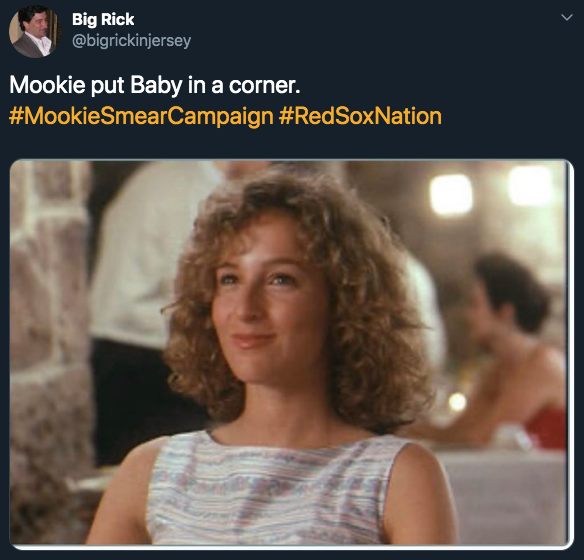 But... But... Nobody puts Baby in a corner! I know these are jokes, but I would destroy the person who put Baby in a corner. Jennifer Grey doesn't deserve that.

Well, great. Now I have the worst jingle of all time stuck in my head. 1-877 Kars for Kids. K-A-R-S Kars for Kids. 1-877 Kars for Kids, DoNATE your car today! The way they saw "doNATE" always makes me so mad!

Have you seen that new commercial that aired during the Super Bowl with Rachel Dratch, Chris Evans, and John Krasinski? You know Chris Evans is the only one doing the accent correctly, right? Rachel's is funny but over the top, and John's is a straight-up disastuh.

Someone jumped into the comments to clarify that Disney World isn't the Happiest Place on Earth. That's Disneyland. Disney World is the Most Magical Place on Earth. I hope that person also gets traded to the Dodgers.

OK but for real, let's launch whoever's responsible for Baby Nut to the moon. Seriously. I can't stand Baby Nut. The manufactured cuteness does nothing for me. Baby Nut is a sham.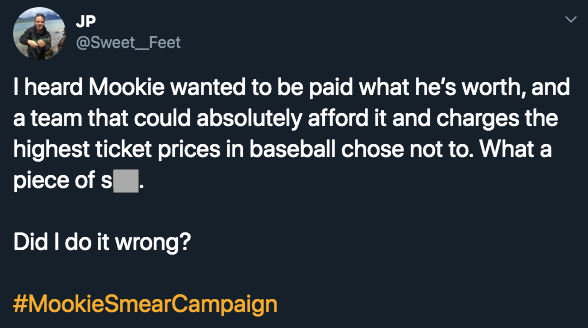 Ahh, this one kind of says it all, doesn't it? Somehow, I don't think this is the smear campaign the Red Sox are going to go with. That's a lot of responsibility they're not going to want to take. Better stick with the Thanos-supporter thing.