Jackie Siegel and Her 90,000 Square Foot House Are Back on TV in 'Queen of Versailles Reigns Again' (EXCLUSIVE)
Jackie Siegel, who is building the biggest single-family home in the U.S. with her husband, David Siegel, is back on TV with 'Queen of Versailles Reigns Again.'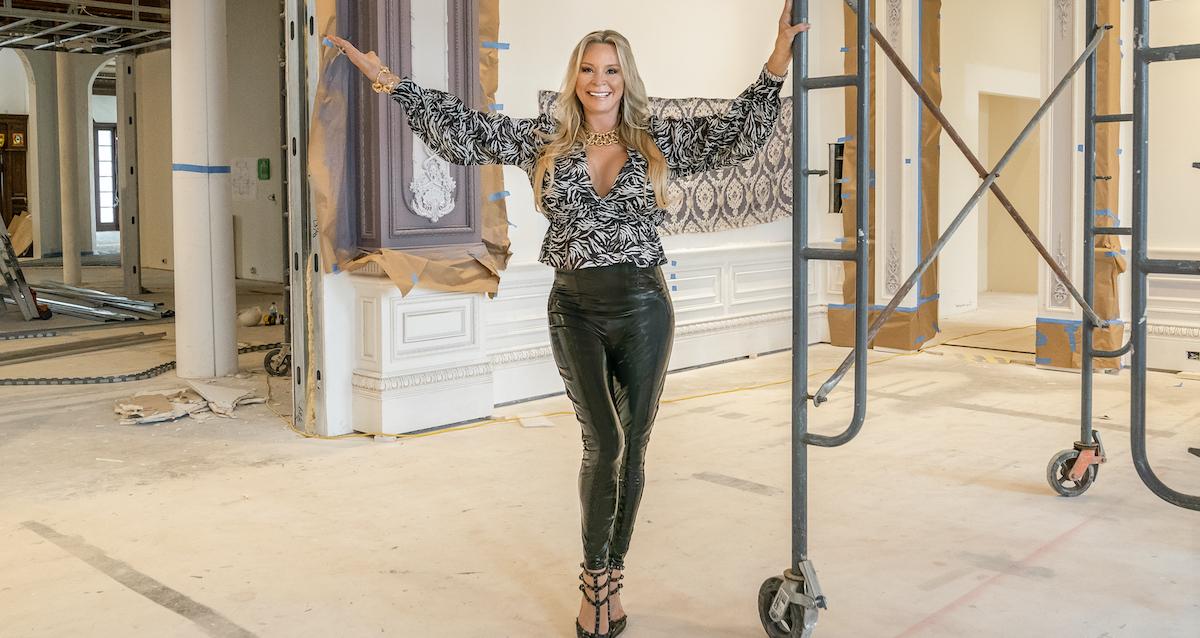 A decade after she featured her journey to build the largest single-family home in the United States in the documentary, Queen of Versailles, Jackie Siegel is back on the small screen to let the public see the latest regarding the 90,000 square foot Windermere, Fla. residence.
Article continues below advertisement
Jackie and her husband, Westgate Resorts founder David Siegel, first bought the land for their home — which they named Versailles after the palace in France — in 2000. Their ambitious plans were derailed during the Great Recession in 2008, and they were affected once again when their daughter, Victoria Siegel, passed away in 2015.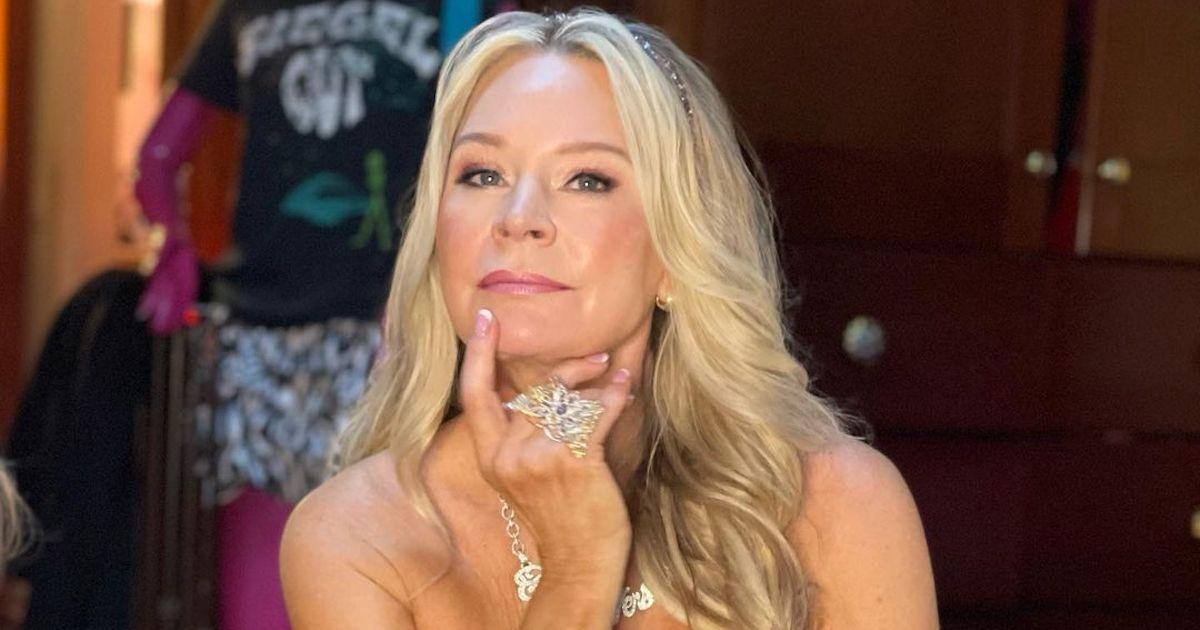 Article continues below advertisement
Though Jackie and David have since appeared on shows like Below Deck and Flipping Out, fans have only really gotten updates on the expansive home through Jackie's Instagram page.
Now, 10 years after the film put the home on the map, and 22 years after Jackie and David first bought the land, Versailles is almost finished. The latest parts of the renovation will be shown on the Discovery Plus docuseries, Queen of Versailles Reigns Again.
Ahead of the series premiere, Jackie spoke with Distractify about how her original house plans have evolved over the last two decades to suit her family's changing needs, and she shared which room she's most excited to show viewers.
Article continues below advertisement
Jackie Siegel shared that viewers will see a "totally different house" on 'Queen of Versailles Reigns Again.'
When David and Jackie first broke ground on Versailles in 2004, many of their eight total kids were quite young. (Victoria passed away in 2015, and the couple adopted a daughter named Jonquil together after their 2000 wedding.) As a result, a lot of the design and layout elements mentioned in the original Queen of Versailles documentary have since changed considerably.
Article continues below advertisement
The couple's initial plans for the home included nurseries, rooms for nannies, a playroom, a roller/ice skating rink, and a zero-entry pool. Once her children got older, Jackie decided to "gut the entire main bedroom floor" to make the bedrooms and closets larger, and she turned the skating rink space into a dance club room.
The current Versailles floor plan (as of presstime) includes 18 bedrooms, five kitchens, a ballroom, a 35-car garage, a private movie theater with a viewing balcony, a 150-person dining room, and a British-style pub with woodwork flown in from an actual bar in the United Kingdom.
Article continues below advertisement
Now that her youngest kids are teenagers, Jackie is extra motivated to finish the house "before they all grow up, go off, and get married." Her kids have also taken the reins themselves. They're designing their own rooms — which include large, walk-in closets, and kitchenettes. The large playroom has been converted into a gym as well since Jackie's children are into fitness.
"The house is a totally different house than when it was originally planned," Jackie shared with Distractify. "But it's all in a good way. It's bringing us all closer together and bringing some happiness and teamwork into our lives."
Article continues below advertisement
The Queen of Versailles teased plenty of "wow factor[s]," and she teased which finished room she's the most excited about.
The Siegels have about a year left until the home is completely finished and they can move in, but a few notable spaces were done (or nearly finished) in time for the show, like the dining room, the pub, and the morning kitchen (which, yes, is referring to the time of day when Jackie will utilize the cooking space).
Article continues below advertisement
"Each one is like a wow factor," Jackie teased about the finished rooms that viewers will see on the Discovery Plus series, though her personal favorite is probably the British pub — which is stocked with a special Queen of Versailles beer from the Busch family.
"Our pub is from the 1800s, and it was shipped over here from England. It's a real, authentic pub," she said. "We even left all of the scratches on it because it really keeps the authenticity, and it brings the history of it all into the room."
In addition to getting to see the current progress on the home, fans of the Discovery Plus series will also get clarity as to why it has taken so long to complete the property.
Article continues below advertisement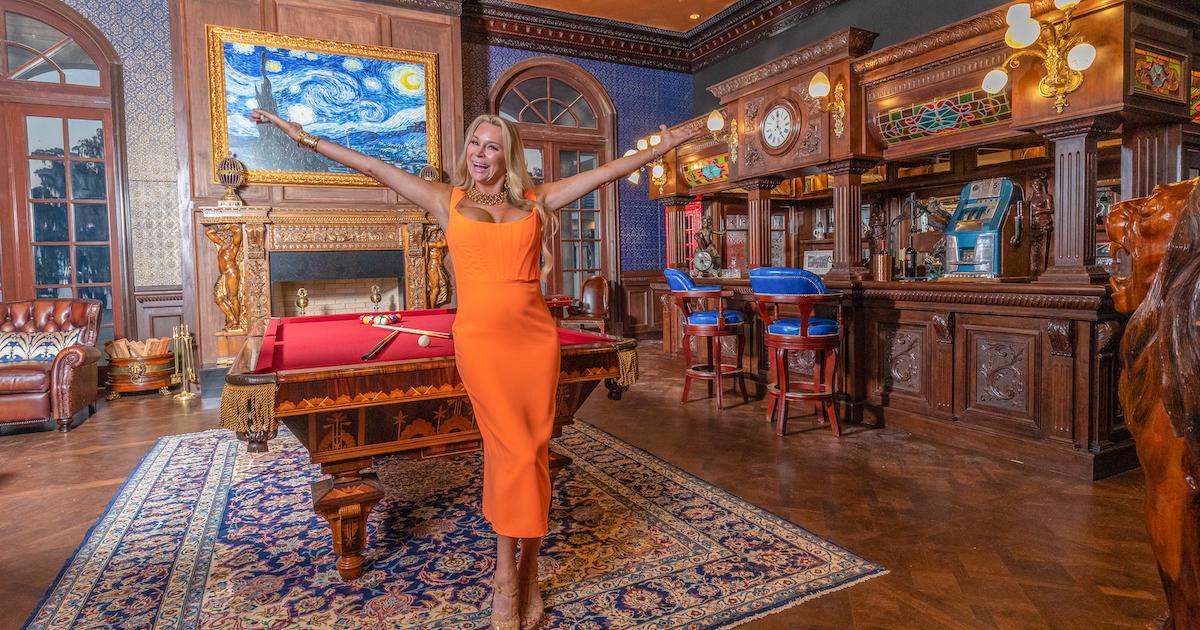 "A lot of questions are going to get answered and [fans will see] the challenges of building such a unique house," Jackie concluded.
Queen of Versailles Reigns Again will premiere on Wednesday, March 30 on Discovery Plus.