Jackson Kalb Lost His Senses of Taste and Smell from COVID Ahead of 'Top Chef: Houston'
Jackson Kalb, one of the cheftestants on 'Top Chef: Houston' works closely alongside his wife, Melissa Kalb. Details on his journey on the show and his personal life.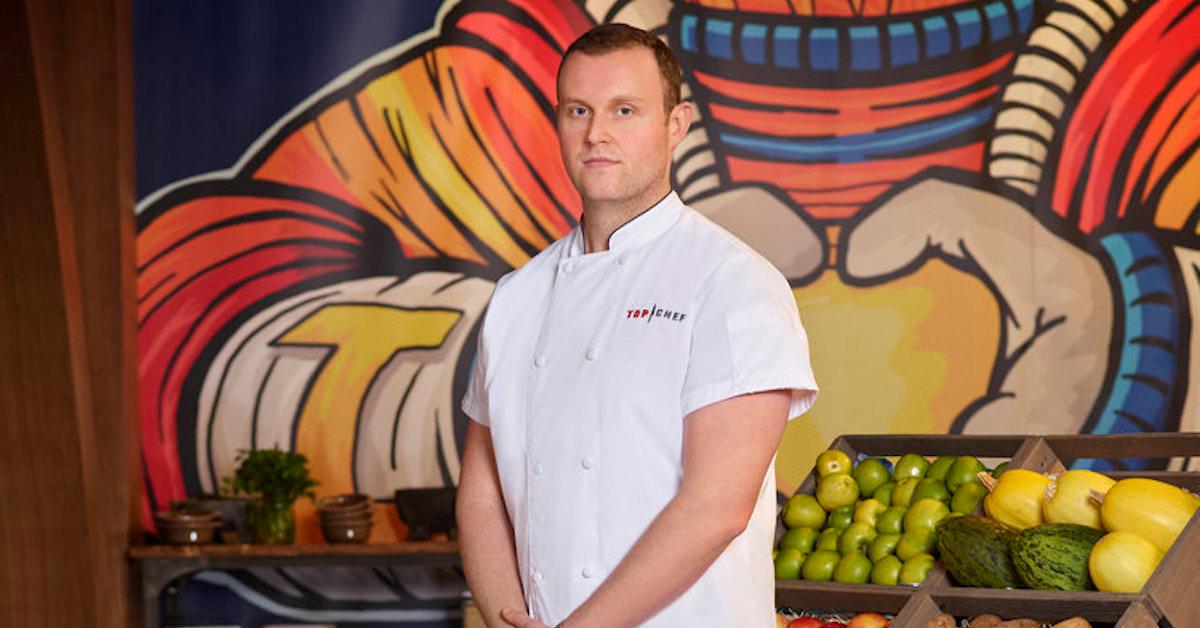 Less than a year after the Season 18 finale aired, Top Chef is officially back with a set of 15 eager competitors who are completing Quickfires and Elimination Challenges in Houston, Texas.
One of the cheftestants who is vying for that $250,000 prize, the Food & Wine feature, and that appearance at the Food & Wine Classic in Aspen is Jackson Kalb.
Article continues below advertisement
The Los Angeles-based chef certainly has what it takes to make it in the kitchen based on his culinary résumé, but he is dealing with one major disadvantage: he could not taste or smell when Top Chef: Houston kicked off.
Will Jackson be able to make his way through the cutthroat competition without the use of two of the most integral senses for cooking? You'll have to tune in to Top Chef Season 19 to find out.
Until then, you can keep scrolling to find out more about the Season 19 star, including how he works alongside his wife, Melissa Kalb.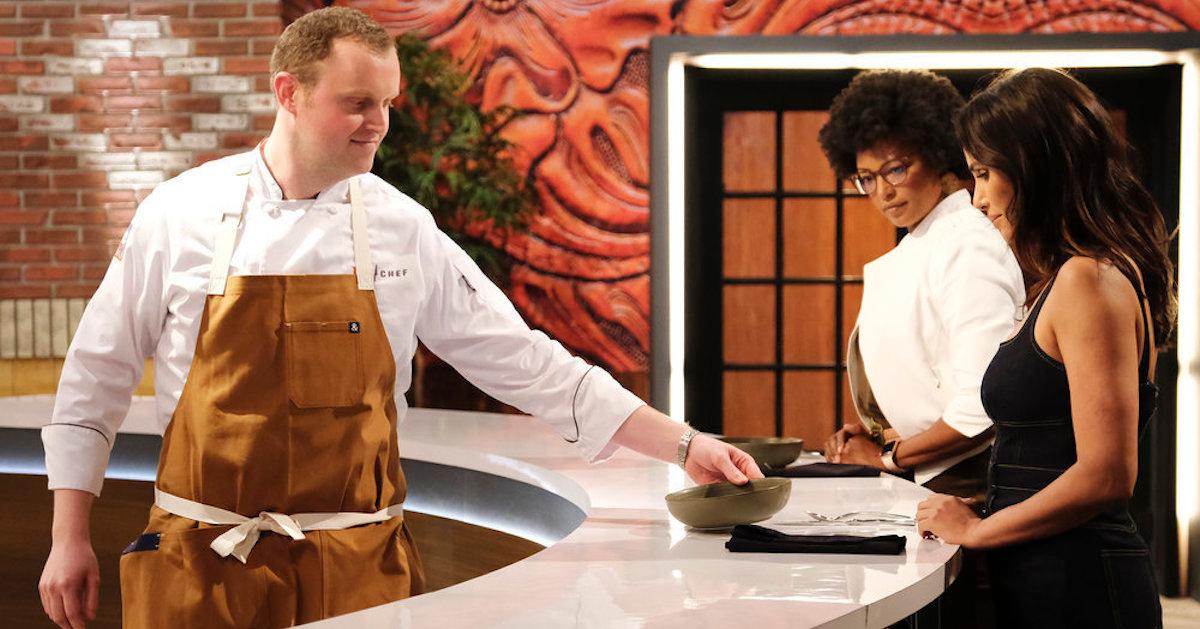 Article continues below advertisement
Jackson Kalb and his wife, Melissa Kalb, own two restaurants in Los Angeles together — and they're set to open a third.
The Los Angeles contestant is the chef and owner of Jame Enoteca and Ospi, which are both Italian restaurants. He's also a partner and chef at Wake & Late, a casual breakfast spot with locations in Downtown L.A., Santa Monica, and Hollywood.
He developed his passion for cooking when he was a teenager, and he attended Cornell University's School of Hotel Administration. Jackson trained in Las Vegas at Joël Robuchon, in Chicago at Alinea, and in New York at Union Square Cafe and at the Hillstone Restaurant Group.
The Season 19 star and his now-wife Melissa Kalb (née Saka) operate Ospi and Jame Enoteca together. The couple got married in January of 2022, about two years after they first got engaged (and once Jackson wrapped up filming for Top Chef: Houston).
The spouses are set to open their next eatery, Gemma di Mare, in the summer of 2022. The two will have a limited opening for the East Coast Italian seafood spot in the warmer months, and the restaurant is expected to open in a full-time capacity later on in the year.
Article continues below advertisement
The chef battled COVID before 'Top Chef: Houston,' and he lost his ability to taste and to smell.
While the ongoing COVID-19 pandemic was at the forefront of the Top Chef Season 18 storyline, the effects of the virus aren't as much of a talking point on the Houston season — except for Jackson. The West Coast chef battled COVID about a month before the competition commenced, and he started out on Top Chef without the ability to taste or to smell.
Article continues below advertisement
"I lost my sense of smell and taste," Jackson said on the show. "I am terrified but, for now, I don't see the need to tell anyone."
The implications of these limitations are obvious, as Jackson could have a tough time making sure that his culinary creations are well-seasoned, palatable, and that they have the right texture.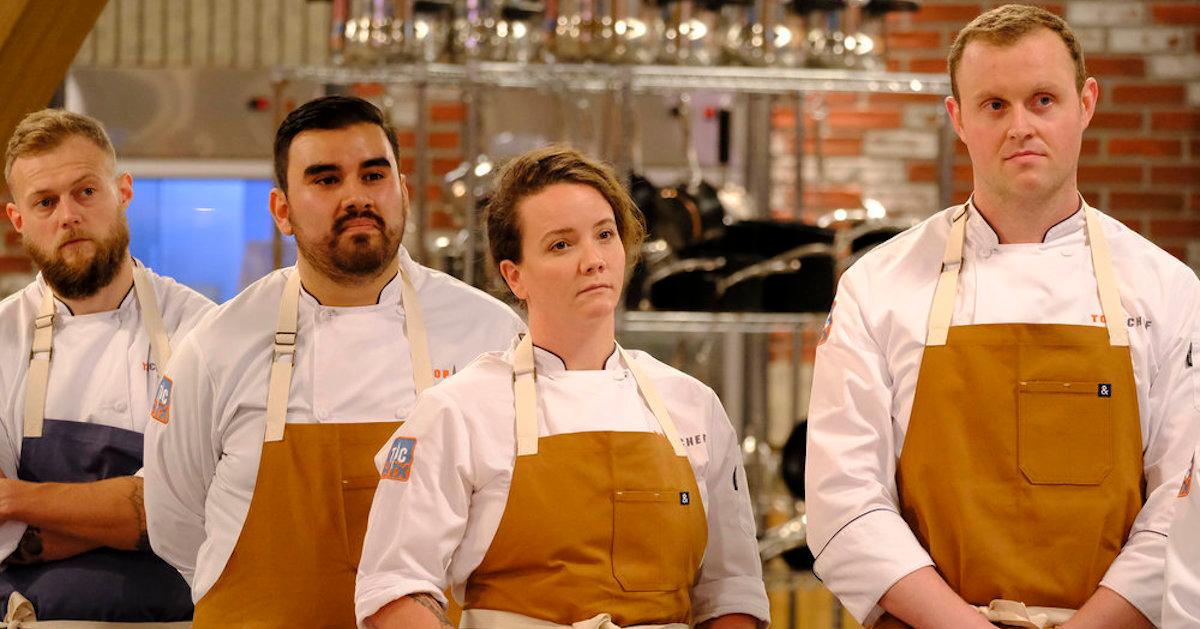 Viewers don't yet know how severely his senses of taste and smell have been affected, and it remains to be seen if this will derail his chances of winning.
New episodes of Top Chef Houston air on Thursdays at 8 p.m. ET on Bravo.