'Love During Lockup' Stars Jade and Chris Get Into a Heated Argument (EXCLUSIVE CLIP)
Jade Chipps and her incarcerated husband Chris have been married since 2018. But as of late, their marriage seems to have hit a snag.
If you thought your relationship was difficult, you should check out WE tv's Love During Lockup, a spinoff of the network's hit series Love After Lockup.
The reality series follows six different individuals across the country as they navigate the challenges of trying to pursue a relationship with a prisoner.
In the latest season, which premieres on Friday, July 21 at 9 p.m. ET, we meet a new crop of couples. One of these couples is husband and wife Jade and Chris Chipps.
Article continues below advertisement
Jade, who has been documenting their relationship on TikTok under the username @jadalous2.0 for years, met Chris on an inmate pen pal site in 2017. After seven months of dating, they got married in 2018.
Although they are legally man and wife, they've yet to do many things together, including having sex. However, they keep their relationship alive through video chats and in-person visits. Chris is expected to be released in 2024.
In an exclusive clip of Love During Lockup obtained by Distractify ahead of the season premiere, we watch Jade and Chris get into a heated fight over communication. Unfortunately, it seems as if their marriage could possibly be in jeopardy. Will they be able to overcome this? It's hard to tell.
Article continues below advertisement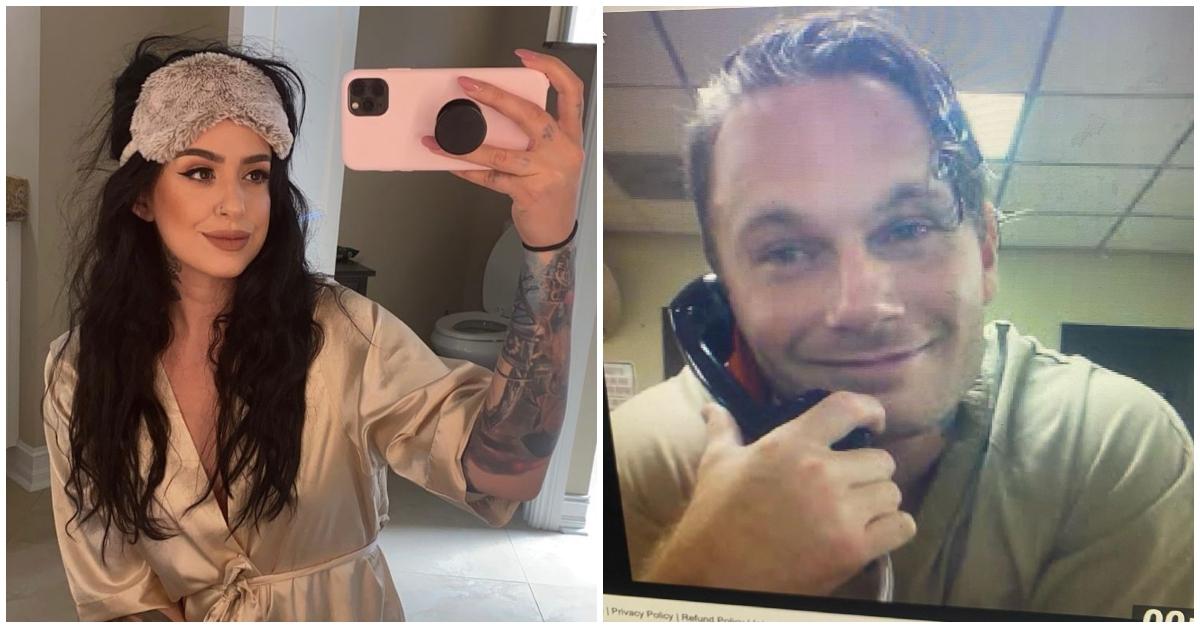 Chip calls Jade out for not answering his calls, implying that she should always pick up.
In the exclusive Love During Lockup clip below, Jade is seen drinking with her friends, family, and her token cardboard cutout of Chris when she's asked if she has a tattoo dedicated to her husband. She points to one on her wrist and notes that she has another one on her butt. She briefly shows them her ink, which shows "Chris" written inside of a heart.
Article continues below advertisement
Jade's sister, Jess Belowski, seemingly disapproves. In an aside, she says "Jade loves Chris and Chris loves Jade, but he has this issue where he can't trust her."
Later during this get-together, Jade gets a video call from Chris. She picks up and apologizes to him for missing his previous calls that day. However, Chris doesn't appear to be in a forgiving mood.
"Anytime you have a party or are doing something, you never answer the freaking phone," he says, adding, "It's not that hard to answer the call Jade."
Jade responds: "I don't know what to tell you."
Article continues below advertisement
Chris then brings up Jade's drinking habits, claiming that whenever she drinks, she doesn't answer the phone. He then implies that even if she's busy she should still pick up the phone when he's calling.
Jade, seemingly irked by his comment, exclaims "I can't answer the phone ever f------ 20 seconds. She adds, "Maybe you should just stop calling so much," before hanging up on him before he had a chance to respond.
"This is not good," she says to her guests as the clip ends.
Watch new episodes of Love During Lockup on Fridays at 9 p.m. ET on WE tv.