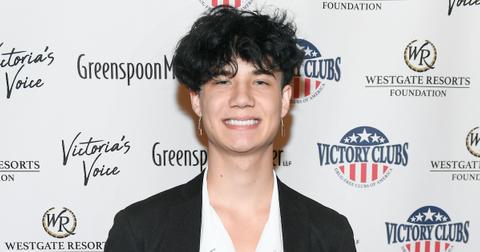 Is TikTok Star Jaden Hossler Still Dating Madison Lewis?
By Shannon Raphael

May. 27 2020, Published 11:44 a.m. ET
Originally known for his TikTok videos and his membership in the collective Sway House, Jaden Hossler made major headlines after he was charged with drug possession in May of 2020. Jaden and fellow Sway House star, Bryce Hall, were both charged after they were pulled over during a road trip on May 26. 
With more than 6 million followers on TikTok and a strong presence on both Twitter and Instagram, it's no surprise that Jaden's fans were buzzing after the news of his arrest went public.
Article continues below advertisement
Conspiracy theories were formed by fans about what really happened when the two were arrested, while others expressed their disappointment that they had gotten in trouble in the first place. 
With a felony charge against him, Jaden's future is somewhat uncertain.  
Does Jaden Hossler have a girlfriend? The TikTok video creator was linked to fellow influencer Madison Lewis. Read on to find out the latest update in his personal life, and if he's currently linked to anyone.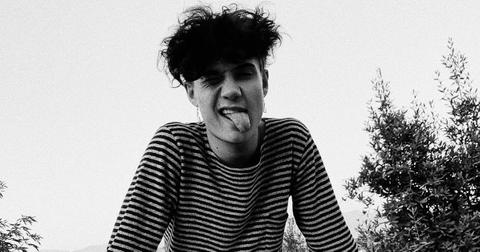 Article continues below advertisement
Does Jaden Hossler have a girlfriend?
The 19-year-old first rose to fame on TikTok with his dance and comedy videos, and he joined the Sway House in late 2019. In May of 2020, Jaden, some of his fellow Sway House roommates, and several other friends took a trip to Texas together. 
A video of Jaden from the trip soon went viral, as it appeared as if he was holding Clubhouse BH member Charly Jordan's hand. Jaden then confirmed that he was not dating Charly. 
"I'm single; I shouldn't even have to say that again on social media. Let me be f-----g single. & STOP harassing literally any girl that gets in a video with me, I just want to have friends but you all make it impossible bc it always has to 'be something,'" he tweeted on May 7.
One of the main reasons why fans were so invested in the potential change in Jaden's relationship status is because Jaden was recently in a very public relationship with Madison "Mads" Lewis. 
Article continues below advertisement
Who is Jaden Hossler's ex-girlfriend?
After accruing a huge following on TikTok, Jaden used his platform to embark on a music career. In February of 2020, he released his first song, "Comatose," which is about a bad breakup. Interestingly, this was around the time that Jaden had reportedly broken up with his girlfriend of several months, Madison "Mads" Lewis. 
Article continues below advertisement
Mads is an internet star in her own right, and she's best known for having 3.4 million followers on Instagram, and for her role as Birdie Kay in the YouTube series Chicken Girls. She originally got her start on the app Musical.ly, which has since become TikTok.
Jaden hinted that he and Mads were an item with several Instagram posts in December of 2019, but he definitively confirmed the speculation on Dec. 24.
He celebrated Mads' 17th birthday on that day with a slideshow of photos, and a caption that cemented their relationship status.
"Happy Birthday to my genuine best friend, and finally yes, my girlfriend," he wrote. "U deserve the world, but thanks for being mine."
Their last photo together was posted in January of 2020, when Jaden commemorated their one month dating anniversary.
Article continues below advertisement
While the two didn't explicitly confirm that they had broken up, their lack of social media interaction in the beginning of 2020 was enough proof for fans that Jaden and Mads were no longer together. 
Fans soon began to send hateful messages to Jaden, and some accused him of being unfaithful to Mads. He slammed the speculation in a tweet on Feb. 15.
Mads then confirmed Jaden's words, and she urged her fans to stop posting messages about infidelity on his page. 
"Jaden didn't cheat on me so please stop commenting that on his stuff," she tweeted on Feb. 19. 
When the dating speculation about Jaden and Charly began circulating, Madison posted an emotional Instagram live about how much she cared for Jaden while they were together.
Though Jaden and Mads are both single now, it's clear that there are still some unresolved feelings — at least from their fans.