People Are Accusing TikToker Jaden Hossler of Supporting the KKK in Old Tweets
TikTok star and Sway House member Jaden Hossler is in hot water (again). People have uncovered an old tweet that appears to defend the alt-right.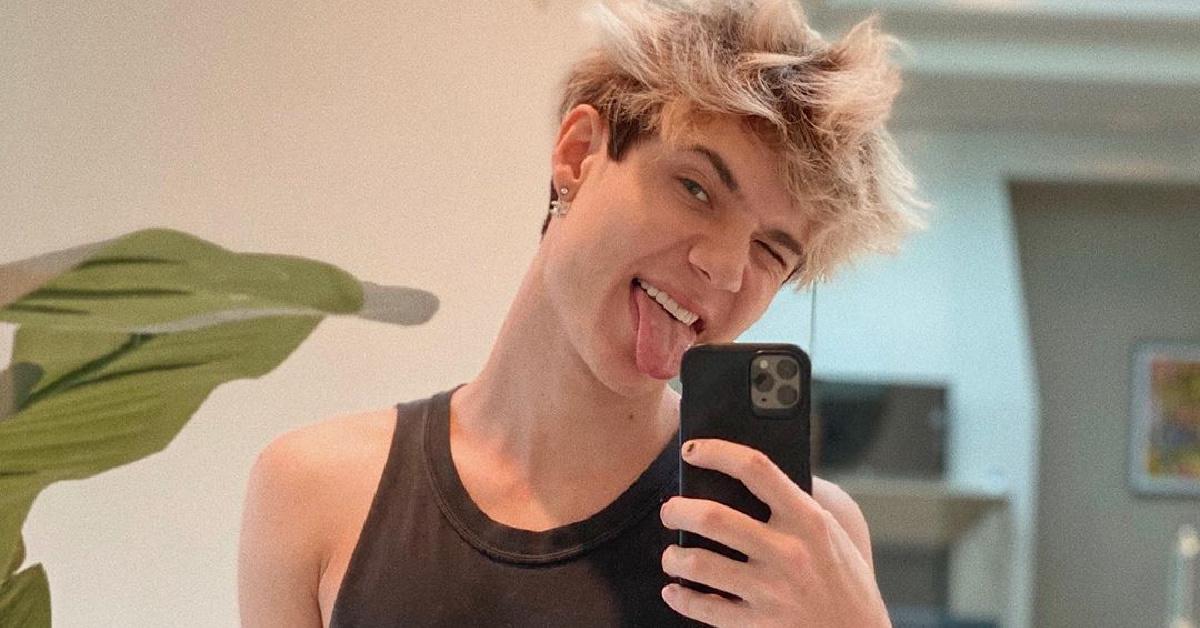 It's already been quite the year for TikTok star and Sway House member Jaden Hossler. He's been arrested (along with fellow Sway House member Bryce Hall), he got wrapped up in the whole TikTokalypse scandal, and now, it looks like people have been digging up some pretty problematic tweets from his past.
Article continues below advertisement
Some people think one of those tweets shows Jaden supporting the KKK. In reality, it seems to be a bit more complicated than that, but that hasn't stopped people from calling for Jaden to be canceled. So, what's up with Jaden Hossler and the KKK tweet — is it enough to get Jaden canceled?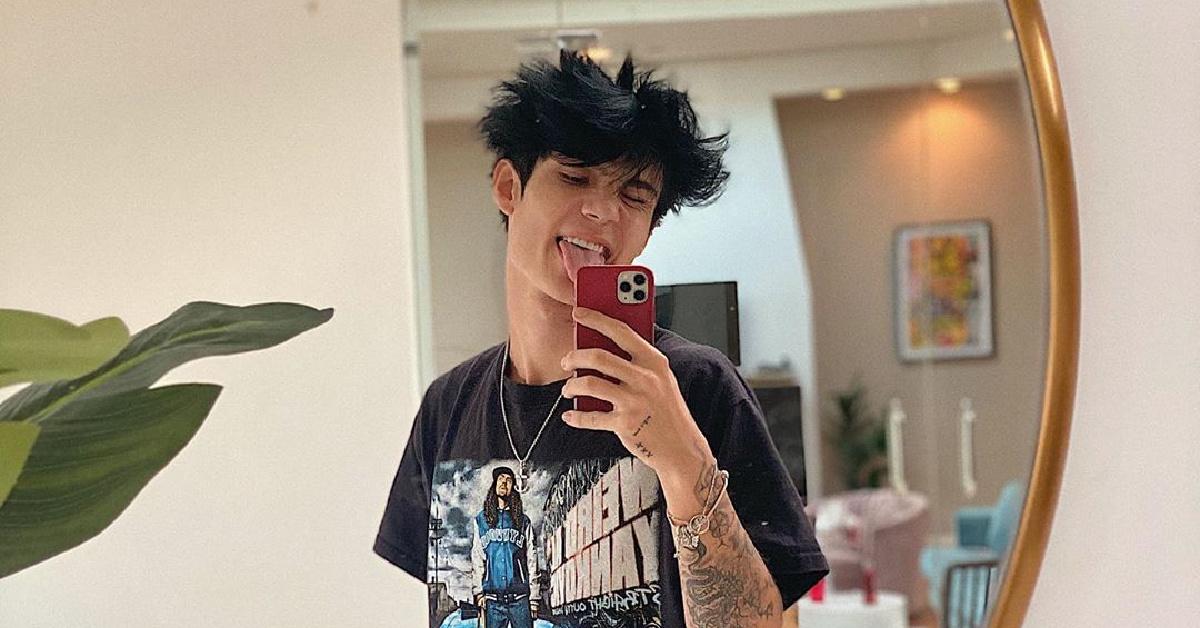 Article continues below advertisement
Does TikTok star Jaden Hossler really support the KKK?
Several of Jaden's older tweets have resurfaced that many people consider to be quite troubling. The main one references the white nationalist "Unite the Right" rally that took place in August of 2017. On the evening of Friday, August 11, 2017, a group of protesters carrying torches started marching on the University of Virginia's campus while chanting antisemitic and racist slogans.
Tim Dodson, a local reporter and UVA alum, posted a video of the torch-bearing protestors to Twitter. Then, Twitter user Ashley Yates (@brownblaze) shared the video, saying, "This is the KKK, marching with torches, meant to intimidate community members at a Black prayer service. In 2017."
Article continues below advertisement
That brings us to Jaden's involvement. He apparently replied to Ashley's tweet, saying, "what does the world expect when we are all encouraged to do what makes us 'happy.'" That tweet appears to be deleted now, but people have been sharing screenshots of it:
Article continues below advertisement
It's difficult to say one way or another whether Jaden Hossler supports the KK — or whether he possibly did at the time of this tweet. However, people have interpreted his tweet to mean that the crowd of protestors — which was made up of self-identifying neo-Nazis, Klansmen, neo-fascists, and other far-right groups — was simply doing what made them happy, and that their actions were therefore acceptable
As a reminder, this same rally continued the following day and culminated in the killing of Heather Heyer, a peaceful counter-protestor. Regardless of what Jaden actually meant by the now-deleted tweet, it has definitely been raising eyebrows — as has the very fact that the tweet was deleted.
Article continues below advertisement
Jaden Hossler is also being accused of being homophobic.
As if that controversy weren't enough, another one of Jaden's now-deleted tweets has elicited ire for being homophobic. The tweet is from 2016 and is a reply to someone pointing out, "ppl are freaking out bc a lesbian couple is in Finding Dory but no one cared when a girl fell in love with a bee smh," (referencing a plot point in Bee Movie.) "The second one is funny fiction," Jaden responded. "The first is a disgusting reality." Again, the tweet has been deleted, but there are screenshots:
Article continues below advertisement
He also apparently retweeted a statement saying "there are only 2 genders" and "guys marry girls." People who still support Jaden have been quick to leap to the TikTok star's defense, claiming that his views have changed since the problematic tweets. As for whether that's true, only Jaden really knows.
He has shared some tweets claiming that he is not proud of his past, but that he has changed both his words and his actions:
Article continues below advertisement
That's certainly a start, but if you ask us, Jaden probably has some pretty significant PR work ahead of him. We'll have to see whether he's able to maintain his current level of success, or if 2020 still has other plans for him.