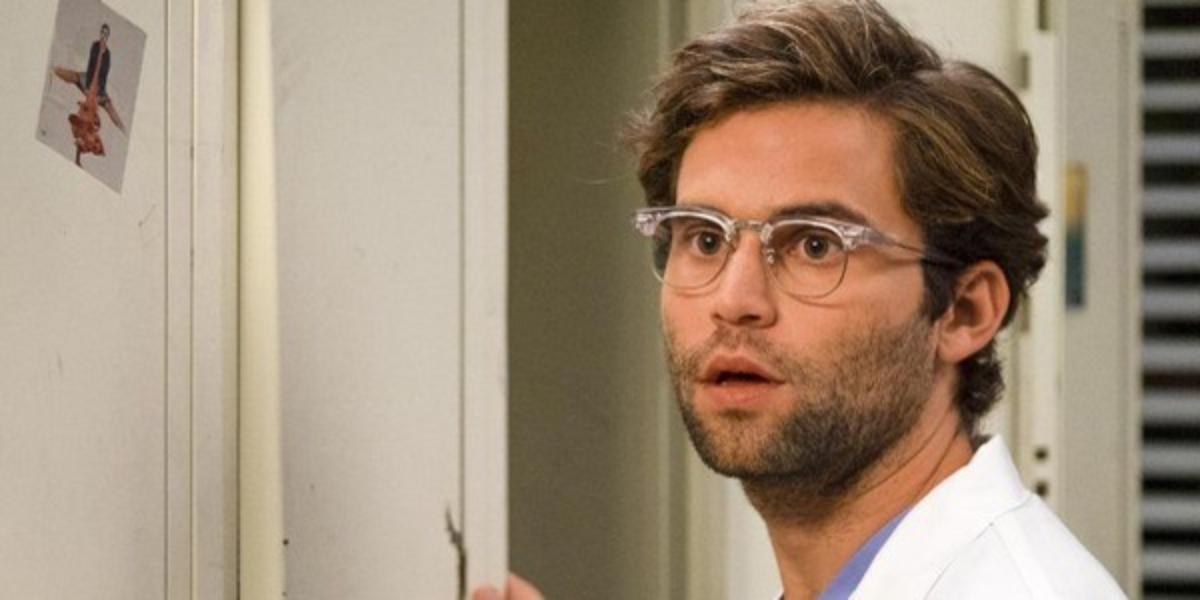 Is "Schmico" in Trouble on 'Greys'? Jake Borelli Teases: "People Might Make Mistakes" (Exclusive)
Are Grey's Anatomy fans ever really prepared for what the ABC show has in store? After 16 seasons, the medical drama continues to string together a series of OMG-moments that have viewers tuning in each week to find out the fate of our beloved doctors at Grey Sloan Memorial.
Article continues below advertisement
With part of the staff at Pac North, Meredith Grey's (Ellen Pompeo) recent prison stint, and relationships always at risk in Shondaland, Distractify caught up with Jake Borelli aka Dr. Levi Schmitt to get the lowdown on his character's journey, his romance with Dr. Nico Kim (Alex Landi), and what fans can expect to happen in Season 16. Check out our Q&A below. (Editor's note: This interview has been edited and condensed for clarity.)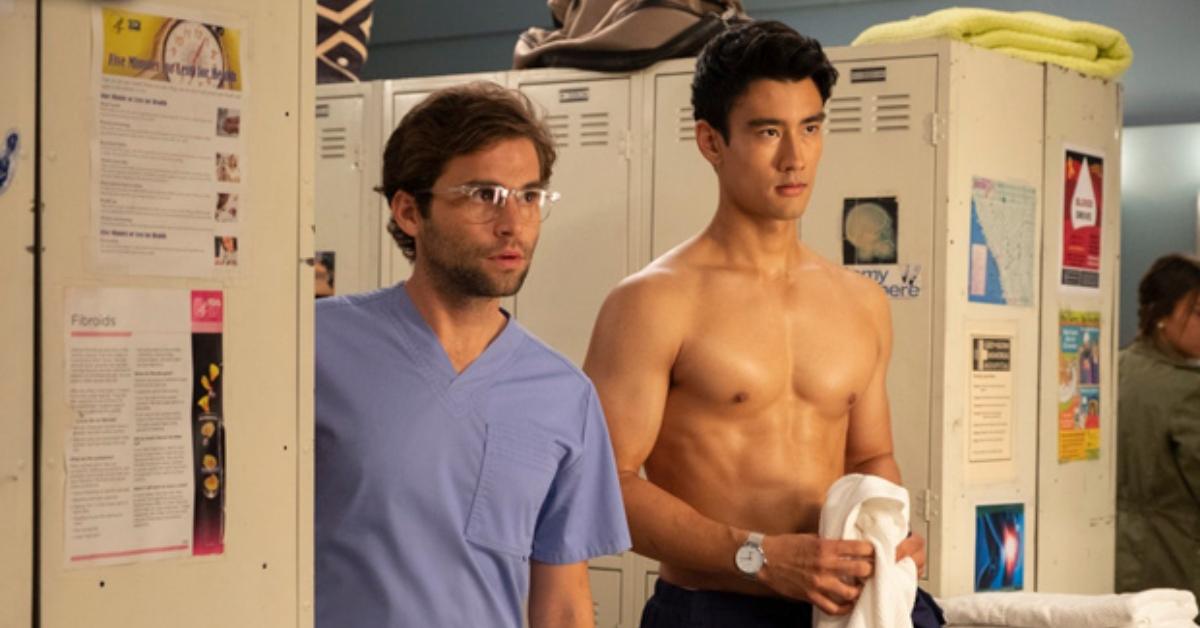 Article continues below advertisement
Distractify: Schmitt has definitely transformed over the past few seasons — how do you feel about his journey throughout the series?
Jake Borelli: In the beginning, I had no idea what this journey was going to be like. I was only supposed to do one or two episodes, so everything that has sort of happened to Levi in the past 2.5 years has been just this wonderful, huge, amazing surprise for me as an actor.
It's interesting to look back on the early days of Levi compared to where he is now in Season 16.
JB: It was really interesting how he came into the show at the bottom of the barrel like a lot of the other interns and we get to see him sort of get better and better at being a surgeon. One of the catalysts for his growth was obviously him coming out of the closet. It's just been really magical to see him come into his own.
Article continues below advertisement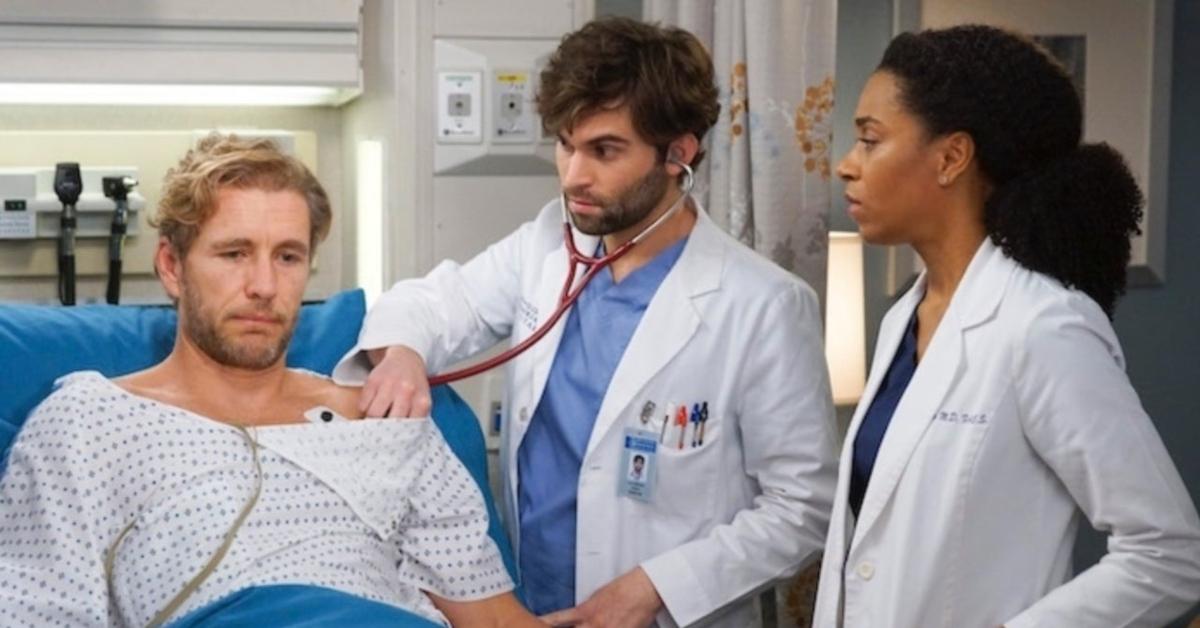 Playing a doctor on TV seems like it can be challenging with the medical terminology. Do you ever find it difficult when you first get the scripts, trying to memorize those lines and deliver them with accuracy?
JB: It's so difficult! ... We all get excited when we're not the ones who have the big medical jargon monologues, and a lot of times the people that get them are the newbies. ... It's sort of been like a little hazing from the other actors. ... But, it's fun.
Article continues below advertisement
To prep for those monologues, do you ever have to consult someone on set or even Google for the pronunciation?
JB: I try to do research before, to figure out exactly what I'm saying. We also have amazing actual doctors on set and nurses on set to make sure we're saying and doing everything correctly. On a daily basis, I'll pull one of them aside and be like, 'Okay, what exactly am I doing here? What does this mean?' … We try to get everything as medically accurate as we can.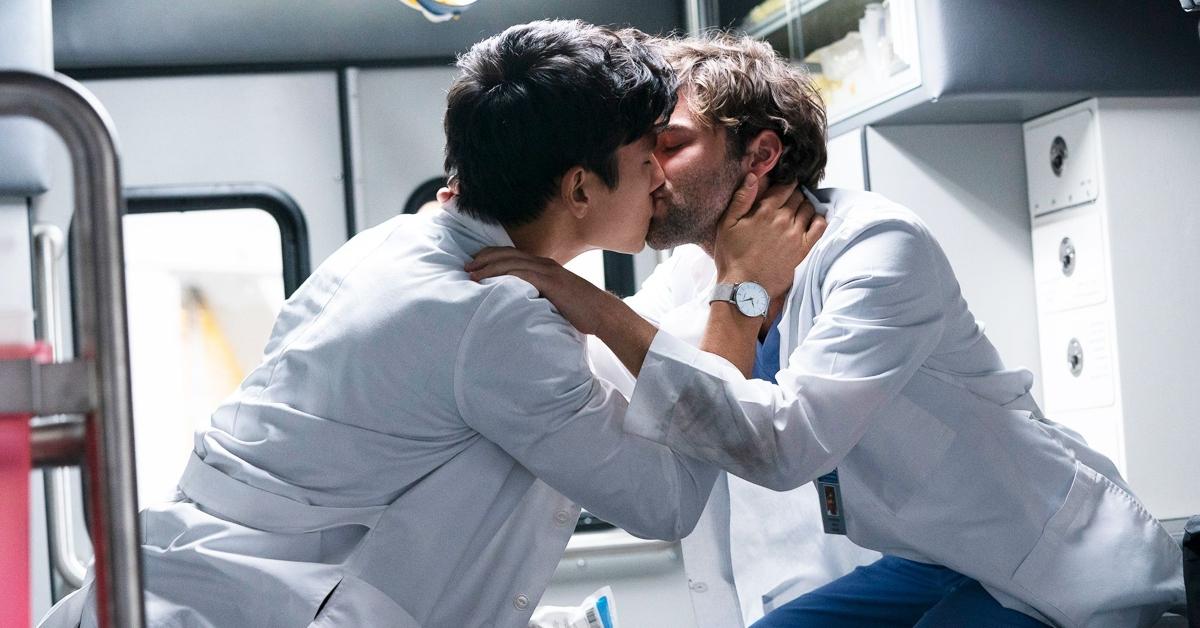 Article continues below advertisement
What has been the most challenging or maybe the most memorable scene to film?
JB: Honestly, some of the most challenging scenes are ones that haven't aired yet, so I'm really excited for people to dig deep into the craziness of this season. But, of the things that have aired, Levi's big coming out monologue to Nico in the ambulance was such a special scene for me. When I read it as an audience member, it affected me so much.
How did it feel to be portraying the first queer doctor romances on Grey's Anatomy?
JB: When the showrunner pitched the story to me and told me that it was going to be the first gay male romance between doctors, it was mind boggling for me, and it was also a story that I craved to see when I was younger. I was so excited that they were going to tackle the storyline and that they were going to have young queer guys on the show for the first time ever.
Did that come with any added pressure?
Article continues below advertisement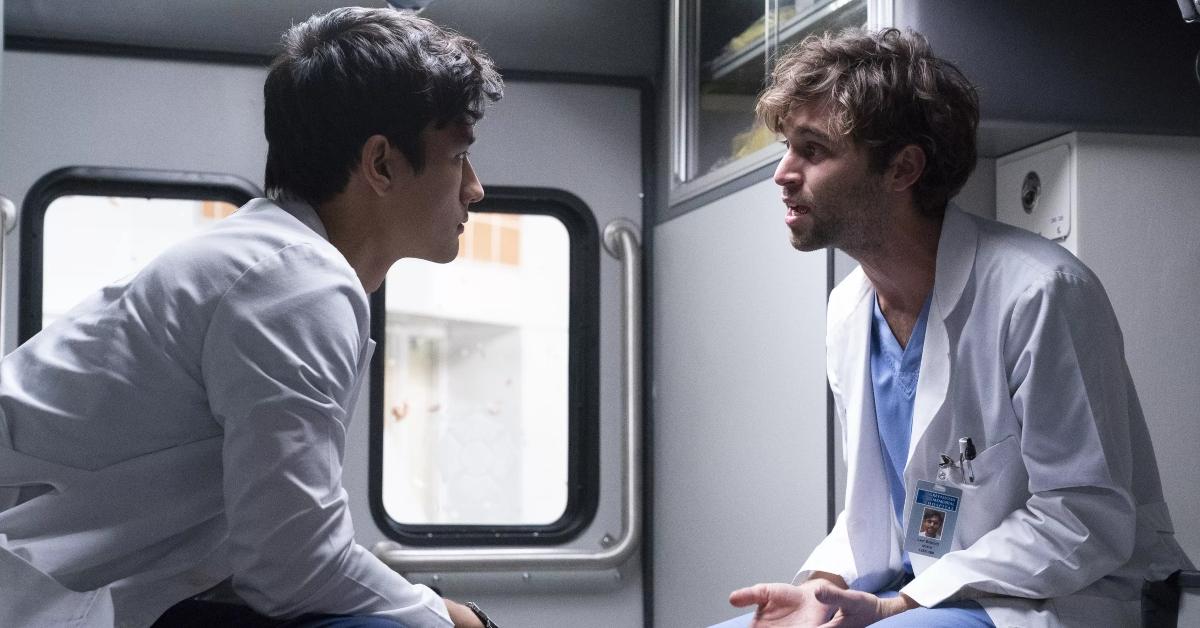 JB: It hit me that I would be the guy playing this role and it's exciting and terrifying at the same time. I knew the story was going to be big. I didn't realize how big it would end up becoming and with the added pressure of me coming out of the closet, it was a big life change for me. I was coming out publicly. I was telling a lot of people who I didn't know and I was being vulnerable ... that's what Levi was doing and we were sort of on this same path together.
Article continues below advertisement
Personally, what has the fan response been to Levi's storyline?
JB: People reach out to me every single day. [I] read the messages from all walks of life, from all around the world. It blows my mind how many people are affected by this character. It warms my heart, especially when I have queer youths reaching out and saying that the storyline has given them the courage to be vulnerable. ... I can't put into words how wonderful it feels that I can have even a little bit of an effect on people.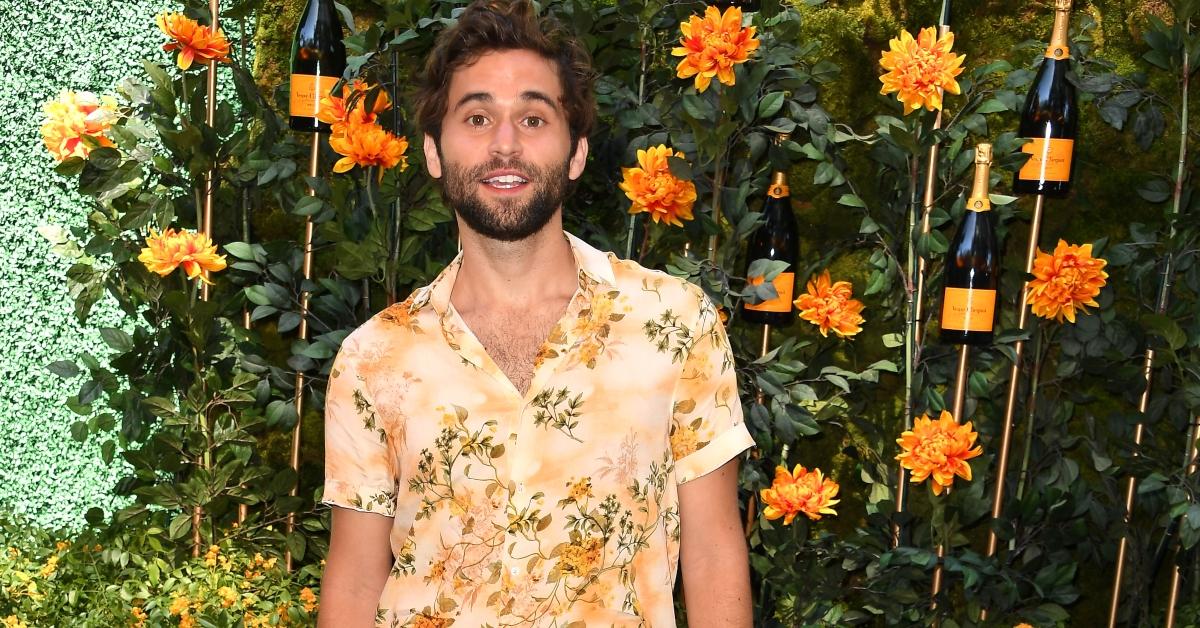 Article continues below advertisement
I'm kind of nervous because I feel like Grey's has a way of breaking relationships apart. How is "Schmico" in Season 16?
JB: I'm such a fan of Schmico too! It's such an honest relationship. We've seen them go through ups and downs … they both love each other. As of right now, things are going well for Schmico. I also know that this is Shondaland and anything can change at the drop of a hat. ... As far as Levi's concerned, it's the first person he's ever loved, so people might make mistakes.
The writers are known to break hearts and kill doctors off the show. Are you ever worried about your character's fate?
JB: All the time, for sure! I've seen every episode of the show, so I know what being a doctor on Grey's means, of course I'm terrified. We get the scripts at the table reads and we're reading them just as excitedly as the audiences watching. … You never know what's going to happen.
Article continues below advertisement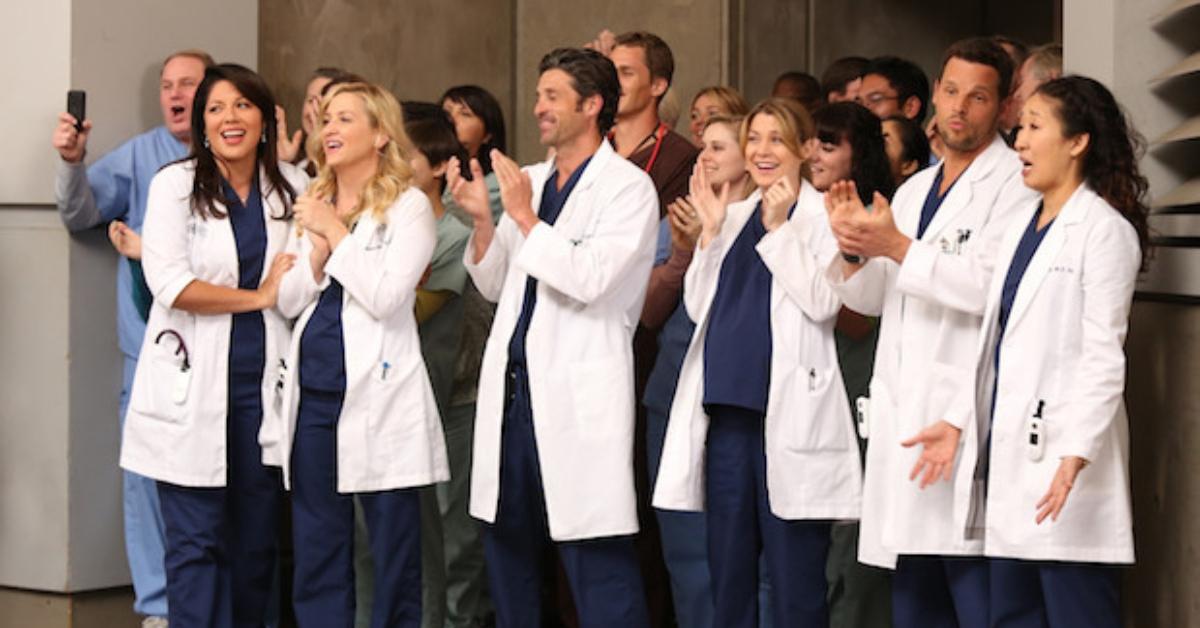 JB: I would absolutely die if any old characters came back. I would die if Sandra Oh (who played Cristina Yang) came back on the show. I'm such a fan of hers. I've never met her; I've never worked with her. It would be so cool to have her come back.
What can fans look forward to as Season 16 continues — anything you can tease?
JB: I would just encourage everyone to keep watching on Thursdays because I don't want to give anything away because everything is just so juicy. I want everyone to have as much fun watching it as we have working on it. Every episode, there's massive twists and turns so … buckle up!
Catch new episodes of Grey's Anatomy on Thursdays at 8 p.m. ET on ABC.