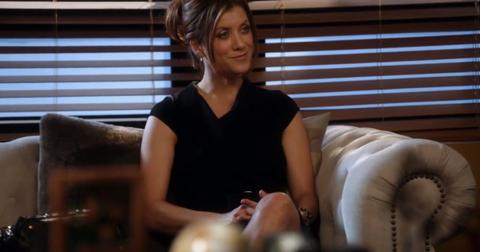 Is Kate Walsh Coming Back to 'Grey's Anatomy'? This Fan Theory Points to Her Return
By Chrissy Bobic
It has been years since Addison Montgomery graced the halls of Grey Sloan Memorial Hospital on Grey's Anatomy, fully scrubbed in and ready to get elbow deep in someone's chest cavity. But now that there are two pregnancies on the show, some fans think Kate Walsh is coming back to Grey's Anatomy to reprise her role. And honestly, it would be perfect timing.
Kate left Grey's Anatomy in Season 3 and quickly segued into a lead role in her own medical drama, Private Practice. There, she continued her work as a neonatal surgeon and welcomed the drama her work brought with it, including a blossoming friendship with Amelia, who started out on the spin-off before trekking over to Grey's Anatomy.
Eventually, Kate left Private Practice too and now that there's opening in the OB department on Grey's Anatomy, she could be making a triumphant return.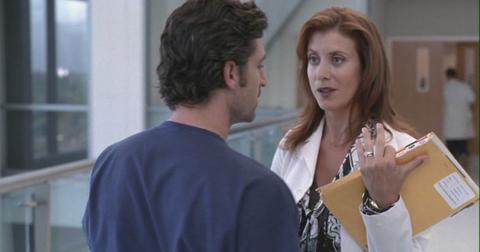 So, is Kate coming back?
Although Kate hung up her scrubs after Season 6 of Private Practice when it ended, she could be returning to Grey's Anatomy as a new neonatal specialist. In a recent interview with PopCulture.com, Kate opened up about the Grey's Anatomy fandom and when she was asked if she would return this season, she didn't exactly say no.
"Oh no, I can't say anything. I couldn't. It's like Shondaland, it's serious business," she said. "I am sworn to secrecy for real." However, she also said that "if it's the right time and the right storyline, yes." So if she is given the appropriate reason for her character to return, fans could see Kate sooner rather than later.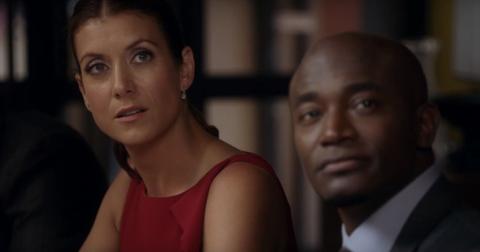 This fan theory predicts Addison's return to Grey's Anatomy.
After Amelia decided to keep her baby on Grey's Anatomy, one fan on reddit theorized it could be a way for showrunner Krista Vernoff to bring Addison back. It makes sense for Amelia's pregnancy to be the catalyst for Addison's return to the show.
Amelia might have a difficult pregnancy and need the guidance of a former co-worker and close friend and since Addison is a specialist in all things baby, it would make sense for Amelia to trust her.
And two people are pregnant on Grey's Anatomy right now...
Even though Kate hasn't confirmed her return to the show herself, it stands to reason that there is a legitimate need for a new doctor whose sole focus is babies and pregnancies. Not only is Amelia pregnant, but now Bailey is too. With two potentially high-risk pregnancies, who better to treat them than Addison?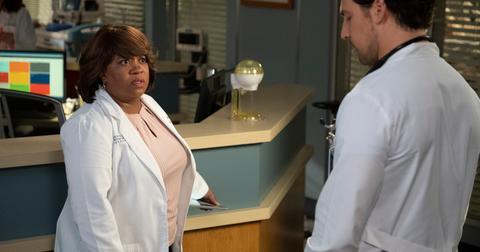 And if Alex continues to bleed the hospital dry of its premier doctors, it will really have a need to fill an Addison-sized void.
However, someone major is returning to Grey's Anatomy.
At the Television Critics Association summer press tour in August, showrunner Krista told TVLine that she was, at the time, trying to get a former Grey's Anatomy cast member to return to the show. Granted, there are a number of former stars who fans would welcome back, but Kate is definitely high on lists right now.
"I'm trying to get someone back," Krista revealed. "There's someone I'm hoping will make an appearance this year, [but] it's a real maybe. I'm trying." So you're saying there's a chance. Nothing has been confirmed just yet, but we have never been closer to getting Kate (and Addison) back on the show.
Watch Grey's Anatomy on Thursdays at 8 p.m. EST on ABC.