These Are the 'Grey's Anatomy' Episodes Fans Would Like to Forget
'Grey's Anatomy' has been on ABC since 2005 and is still going strong. However, not every episode from the series was the best.
In 2005, Grey's Anatomy aired for the first time on ABC. The pilot episode, "A Hard Day's Night," introduced viewers to Shonda Rhimes' fictional Seattle Grace/Grey-Sloan Memorial Hospital.
From its first season, neither Shonda nor Greys Anatomy's cast, led by Ellen Pompeo as Dr. Meredith Grey, could've predicted the medical drama's longevity. In May 2022, Grey's Anatomy aired its 400th episode and 18th season finale.
Article continues below advertisement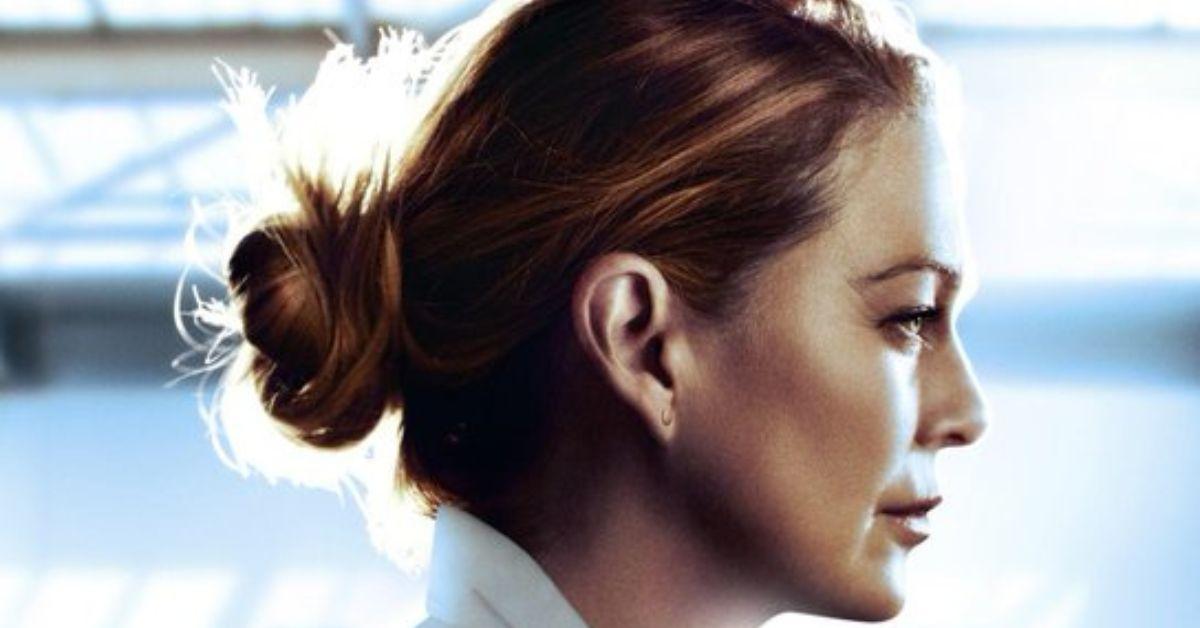 With that many episodes aired, it's safe to say the series has had its share of memorable moments. However, in between the timeless episodes, there are some that viewers skip during their nostalgic binge-watching sessions.
On that note, let's look at 10 of the worst Grey's Anatomy episodes.
Are there any you'd add to the list?
10. Meredith and George had sex when she was still in love with Derek (Season 2, Ep. 8: "Yesterday").
The first few Grey's Anatomy seasons focused on Meredith's surgical internship. Meredith took in two roommates during her internship — Izzie (Katherine Heigl) and George O' Malley (T.R. Knight). George's crush on Meredith instantly became apparent to the other interns, including Meredith. However, she was madly in love with her attending surgeon, Dr. Derek Shepherd (Patrick Dempsey).
Article continues below advertisement
By Season 2, Meredith and Derek's romance plummeted when Meredith discovered he was married to Dr. Addison Montgomery (Kate Walsh). In Season 2, Episode 19, a heartbroken Meredith attempts to mend her wounds by sleeping with George. The plan backfired when Meredith hysterically cried while they were having sex. The scene was difficult to watch and nearly ruined Meredith and George's friendship.
Article continues below advertisement
9. Izzie and George's drunken affair (Season 3, Episode 18: "Scars and Souvenirs").
While we're on the subject of ruined friendships, we must mention Grey's Anatomy destroying a seemingly perfect bond between two people of the opposite sex. In Season 4, Izzie and George take their friendship to a new level after drinking too much alcohol. At the end of the episode, Izzie realizes she and George had sex while drunk. The episode not only changed Izzie and George's relationship by giving us one of Grey's worst pairings but also made George an adulterer. That season, he married Dr. Callie Torres (Sara Ramirez).
Article continues below advertisement
8. Alex Karev thought he got his patient pregnant (Season 4, Ep. 13: "Piece of My Heart").
Another early Grey's Anatomy doctor who struggled to find love was Dr. Alex Karev (Justin Chambers). In Season 4, Alex reconnected with his former patient Ava (Elizabeth Reaser). Ava left Seattle in Season 4 after she recovered from losing her memory following a ferry boat crash. When she returned, she dropped her real name, Rebecca, and claimed she was pregnant by Alex.
Article continues below advertisement
Once he discovered she was pregnant, Alex immediately stepped up to be by Ava's side. However, Izzie soon found that Ava wasn't pregnant and possibly suffered from mental health issues. For many fans, the episode and proceeding storyline were unnecessarily cruel to Alex.
Article continues below advertisement
7. Teddy revisits her and Owen's toxic relationship (Season 17, Ep. 9: "In My Life").
Season 17 of Grey's Anatomy was a tough one. The medical drama focused on the real-life COVID-19 pandemic, and not every fan enjoyed seeing it play out on a fictional show. Additionally, when Meredith fell Ill with COVID that season, the show focused on the other doctors at the hospital.
Article continues below advertisement
In one episode, Dr. Teddy Altman (Kim Raver) faced a nightmare about her friend-turned-baby-daddy, Owen. Before COVID, Teddy cheated on Owen with Tom Koracick (Greg Germann), and he called off their wedding. During their breakup, Teddy reflected on her and Owen's past and the other traumas she endured, such as the death of her best friend, Allison.
Article continues below advertisement
The dream followed Teddy and Owen's relationship and how her past insecurities affected their engagement. The episode didn't sit well with fans who feared it might be another case of Teddy and Owen's on-again, off-again dynamic. Fortunately, this turned out not to be accurate, as Teddy and Owen did walk down the aisle.
Article continues below advertisement
6. Derek convinces Meredith to fire her mentor, Richard Webber (Season 6, Episode 12: "I Like You So Much Better When You're Naked.")
In Season 6, Chief Richard Webber (James Pickens Jr.) fell into some hard times. After Seattle Grace suffered financial issues, Richard relapsed on alcohol and began drinking at work. When Derek suspected Richard was back drinking, he confided in Meredith, who confirmed he was drinking again earlier in the season.
Article continues below advertisement
After Meredith admitted Richard had been drinking, Derek suggested they tell the hospital's medical board. The timing seemed shady since Derek also wanted Richard's title. Eventually, Derek persuaded Meredith to tell on Richard in exchange for his getting Izzie her job after she was fired in Season 6, Episode 5 ("Invasion"). Meredith begrudgingly agreed and turned in her father figure.
Article continues below advertisement
5. The 'Grey's Anatomy' doctors sang in the show's musical episode (Season 7, Episode 18: "Song Beneath the Song").
In Season 7, Grey's Anatomy gave viewers its first-ever musical episode, "Song Beneath the Song." During the episode, the doctors fight to save Callie's life after she and her partner, Dr. Arizona Robbins (Jessica Capshaw), get into a horrific car accident.
Article continues below advertisement
While many doctors found themselves on the other side of the operating room before Callie, "Song Beneath the Song" was the only one that included the doctors' singing chops. Throughout the episode, doctors Miranda Bailey (Chandra Wilson) and Owen Hunt (Kevin McKidd) were among some of the solo acts. Although we didn't hate the concept, the episode is one that many fans wish didn't exist. Even Ellen basically said she disliked everything about it, per People.
Article continues below advertisement
4. Cristina not winning the Harper Avery in her final season (Season 10, Episode 20: "Go It Alone").
Season 10 was Dr. Cristina Yang's (Sandra Oh) final year at Grey-Sloan Memorial. While Cristina didn't choose to leave Seattle in the episode, it was the beginning of the end of her run. In the episode, Cristina attended the Harper Avery Awards after her work gets nominated. With Meredith and her ex-husband and sometimes lover Owen by her side, Cristina sat at the ceremony, waiting for the announcer to call her name.
Article continues below advertisement
Unfortunately, she didn't win the award she obsessed over throughout her career, which was a letdown for Cristina's fans. Especially since she lost because she, Meredith, Derek, and Callie purchased the hospital after settling their plane crash lawsuit in Season 9.
Article continues below advertisement
3. Maggie operates on her cousin and eventually kills her (Season 16, Episode 7: "Papa Don't Preach").
In Season 10 of Grey's Anatomy, Dr. Maggie Pierce (Kelly McCreary) moved to Seattle to learn more about her sister, Meredith. Maggie's appearance shocked many fans who believed up until then that Meredith's mother, Ellis Grey (Kate Burton), only had one child. However, Maggie — who was conceived during Ellis's affair with Richard — revealed she had been put up for adoption after Ellis gave birth to her, which Ellis had kept secret from Richard and Meredith until she died of Alzheimer's in Season 3.
Article continues below advertisement
By Season 16, Meredith, Maggie, and Richard had adjusted to their new family. However, the bond changed when Richard's niece, Sabrina/Sabi (Crystal McCreary), came to Seattle with a heart condition. A cardiothoracic surgeon, Maggie tried to convince her new cousin to let her operate on her heart against her and her father Chris's (Matt Orduna) initial wishes. When Maggie eventually operated on Sabi, a surgery complication killed her less than 24 hours after they met.
Article continues below advertisement
2. Alex saying goodbye to Meredith and Grey-Sloan in a letter (Season 16, Episode 16: "Leave a Light On").
In Season 16, Alex was one of the few Grey-Sloan doctors in the hospital. But, that season, he chose to end his time there and closed his chapter via letter. The conclusion came after Justin announced his departure in January 2020.
During Season 16, Episode 16 ("Leave a Light On"), Alex wrote goodbye letters to Meredith, Bailey, Richard, and his wife, Dr. Jo Wilson. Alex explained in his letters that he left Seattle and moved to Iowa with Izzie 11 years after their divorce. Alex said the abrupt move came when he discovered Izzie gave birth to their children via in vitro fertilization.
Article continues below advertisement
Because Alex never wanted to be like his father, Jimmy (James Remar), he felt it was best to stay with Izzie. After years of changing his bad boy behavior, Alex was put in a bad light in this episode.
Article continues below advertisement
1. Izzie having sex with her dead fiancé (Season 5, Ep. 9: "In the Midnight Hour").
In Season 2 of Grey's Anatomy, Izzie's former fiancé, Denny Duquette (Jeffrey Dean Morgan), died after Izzie nearly lost her job when she cut his LVAD Wire so he could become a better heart transplant candidate.
Article continues below advertisement
Years later, she seemed to be getting back on her feet and had begun dating Alex. In Season 5, Denny's ghost surfaced, repeatedly telling Izzie he was "here" for her. Despite being freaked out by her dead fiancé's resurgence, Izzie eventually felt fortunate to have Denny back in her life. So much so that they did something they didn't do when Denny was alive: have sex.
Article continues below advertisement
While there would be more cringeworthy moments to follow, Izzie and Denny's first time together got so rowdy that Alex had to interrupt them. More than a decade after the episode aired, some fans still deny it was a positive moment in Grey's legacy.