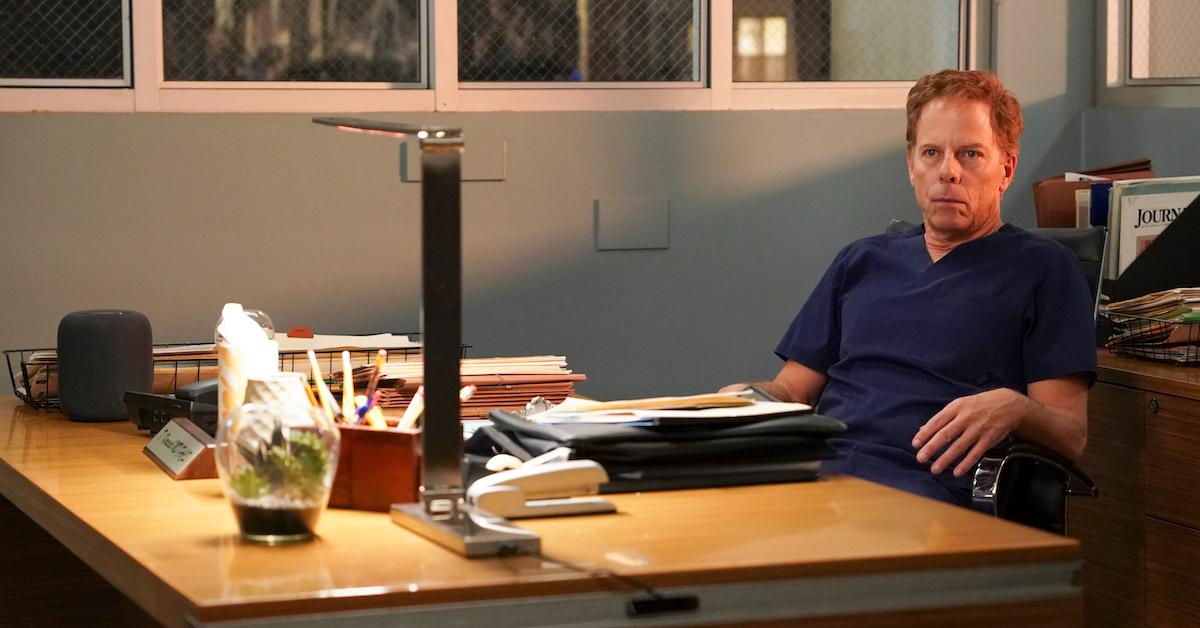 Tom Koracick's Backstory on 'Grey's Anatomy' Explains Why He's So Insufferable
Arrogance seems to be a pretty common trait among surgeons, at least in the TV world, but few fictional doctors can top Dr. Tom Koracick (Greg Germann) on Grey's Anatomy. On top of being very, very sure of himself, he seems to delight in butting heads with people and pushing their buttons.
Article continues below advertisement
But as the years have gone on, we've learned a lot of what's loathsome about Tom is probably all about keeping people at a distance. And if you know his backstory — in particular what happened to Tom Koracick's son — it's not hard to sympathize.
So what actually happened to Tom Koracick's son on 'Grey's Anatomy'?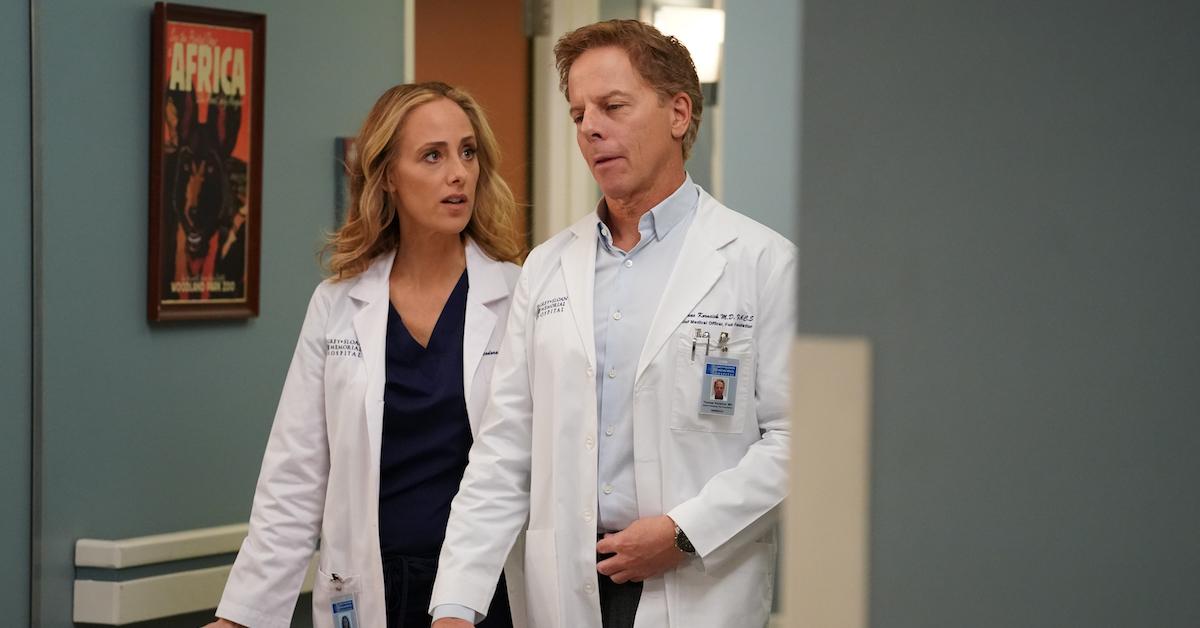 Long before Tom came to Seattle, he was head of neurology at Johns Hopkins, where Amelia Shepherd trained under him. Back then, he was married to a woman named Dana and they had a son, David. Bringing David into the world felt very much like a miracle to these two parents, who had already survived traumatic miscarriages twice before their son was born.
Article continues below advertisement
Sadly, when he was just 10 years old, David got hit in the head with a baseball bat two weeks before Halloween, which was David's favorite holiday. That year, they had made a Luke Skywalker costume for David to wear trick-or-treating, but he never got to wear it. When Tom explained to Bailey this is why he hates Halloween now, he recalled leaving the costume hanging on David's bedroom door for months because he couldn't bear to put it away.
Article continues below advertisement
Koracick blames himself for his son's death.
The irony is not lost on Tom that, despite being a gifted neurologist, his son died from a head injury. It was a freak accident and he died instantly, yet Tom often wonders whether he could have saved David had he been there when it happened. The grief, coupled with the speculation on what might have been, took a toll on his personal relationships, including his marriage, and he and Dana ultimately got divorced.
Although all that loss helped Tom reconnect with his faith, it did harden his heart. He tended to only pursue casual, sexual flings in favor of romantic love until he fell for Teddy, only to have her break his heart multiple times in favor of Owen.
Article continues below advertisement
Treating his ex wife's new son brought Koracick's trauma back.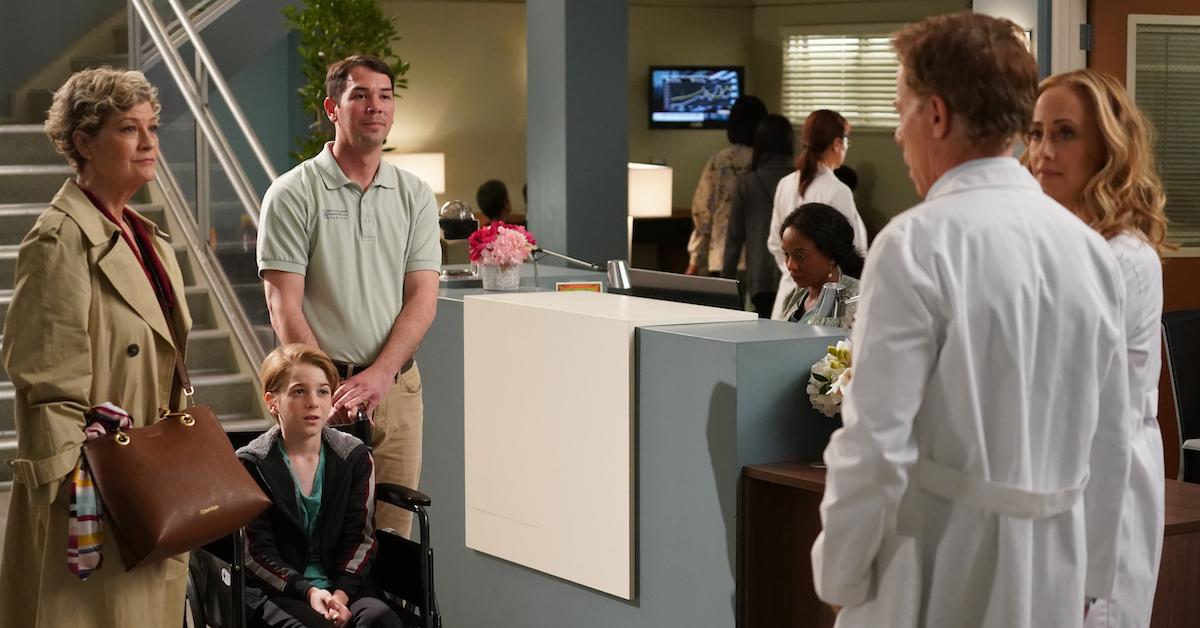 All of his grief about David came flooding back to Tom when his ex, now Dana Hamilton, showed up at Grey-Sloan for help treating Guthrie, the son she has with her new husband. The boy not only is the same age David was when he died, but apparently looks so much like him, Tom felt like he was talking to a ghost.
It's why Tom did everything in his power to avoid operating on Guthrie, who had a brain tumor that had metastasized to his spine. However, Amelia had to hand off the surgery when she went into labor (which later turned out to be Braxton-Hicks), forcing Tom to essentially operate on his dead son's doppelgänger.
Article continues below advertisement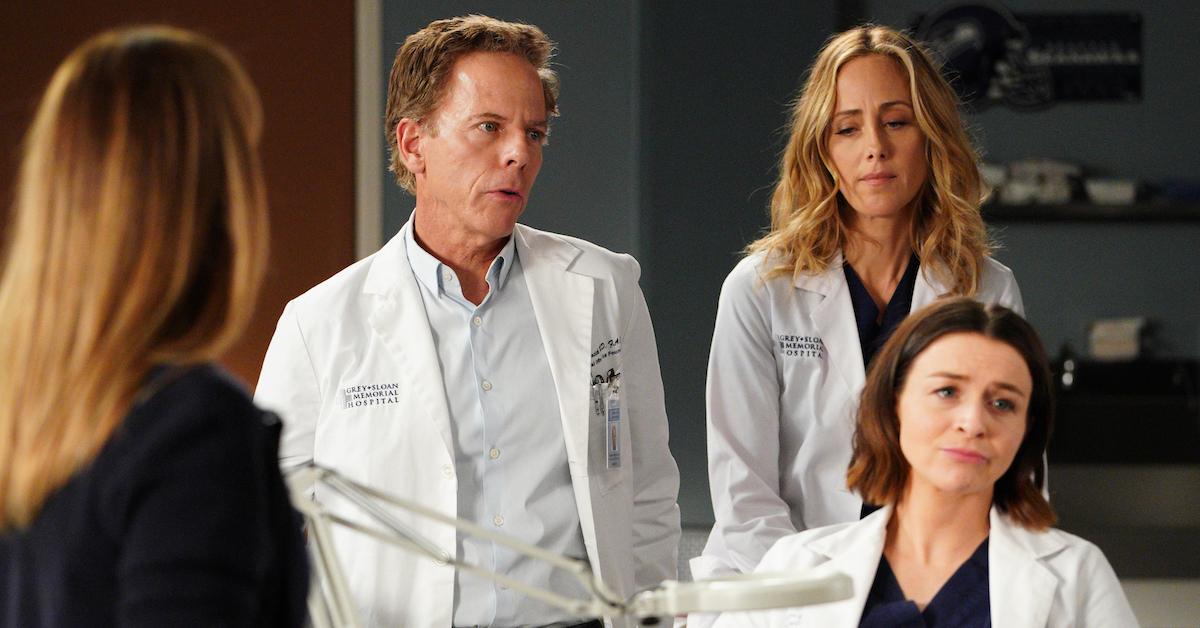 He nearly had a panic attack as his patient started to crash, but Teddy, who was watching from the viewing area above, talked him down and he was able to save Guthrie. While it's not a total do-over, perhaps that victory can help soothe the pain of losing David.