Alex's 'Grey's Anatomy' Exit Doesn't Bode Well for Jo's Future on the Show
With Alex leaving 'Grey's Anatomy,' it's hard not to wonder it if means Jo is leaving 'Grey's Anatomy' too or how it will impact her storyline.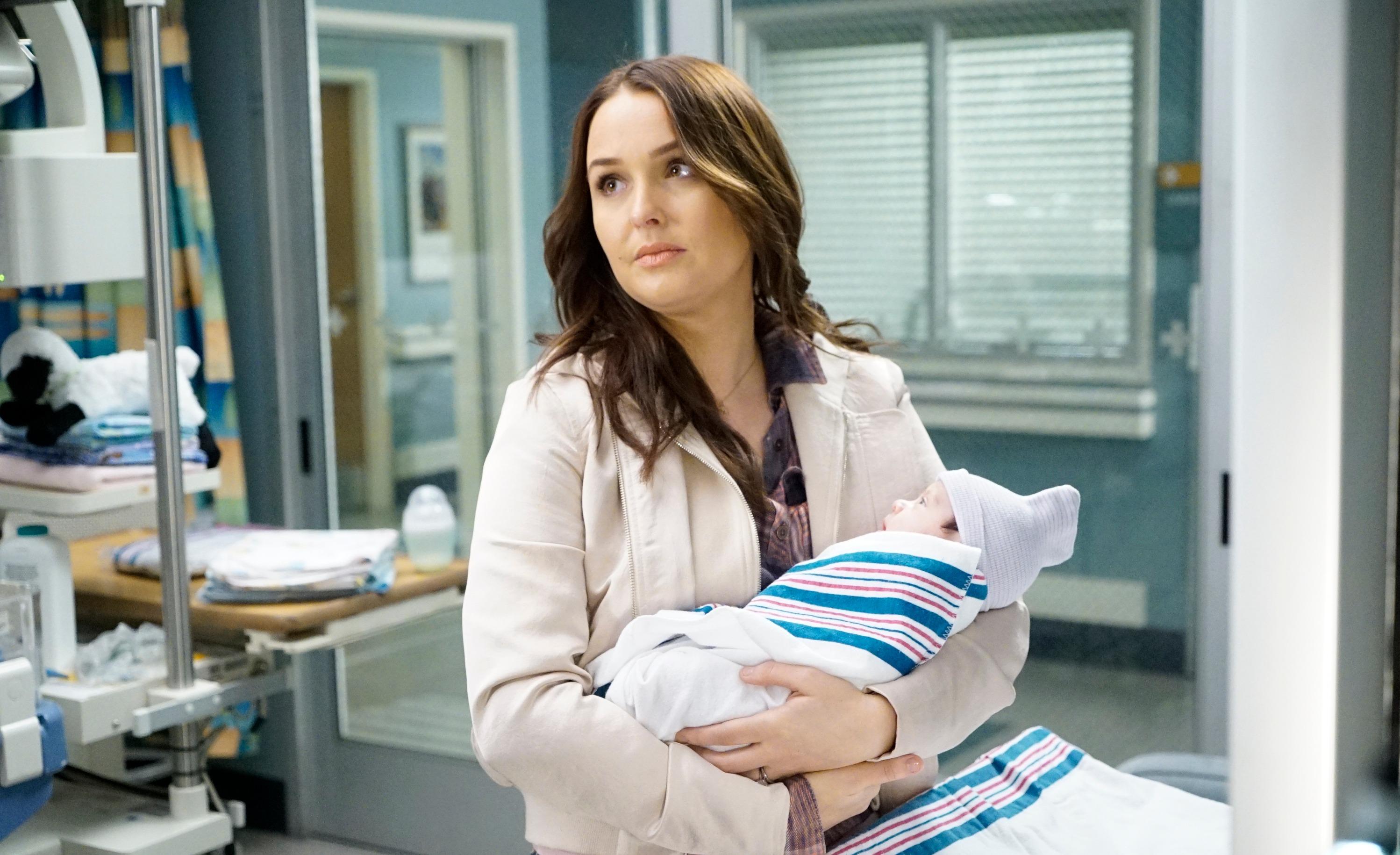 Alex was one of the last remaining Grey's Anatomy OGs, but when the show returns in January, he will already be gone. And because Alex has officially left the building, fans may be wondering if it means Jo is leaving Grey's Anatomy too. It would make sense, given her relationship to Alex. There was also no warning about Alex's exit, so it would seem that Jo's could come just as suddenly. But if fans weren't ready for him to go, they will be equally as shocked if Jo dips out soon after.
Article continues below advertisement
So, is Jo leaving 'Grey's Anatomy'?
Although Alex's exit came suddenly and with no warning ahead of time, it doesn't look like Jo is following in his footsteps. In fact, she had her own cliffhanger at the end of the fall finale, which made it seem like she has a juicy storyline ahead of her. She took an abandoned baby home instead of waiting for a social worker to claim him from the hospital and things are about to get a little messy for her.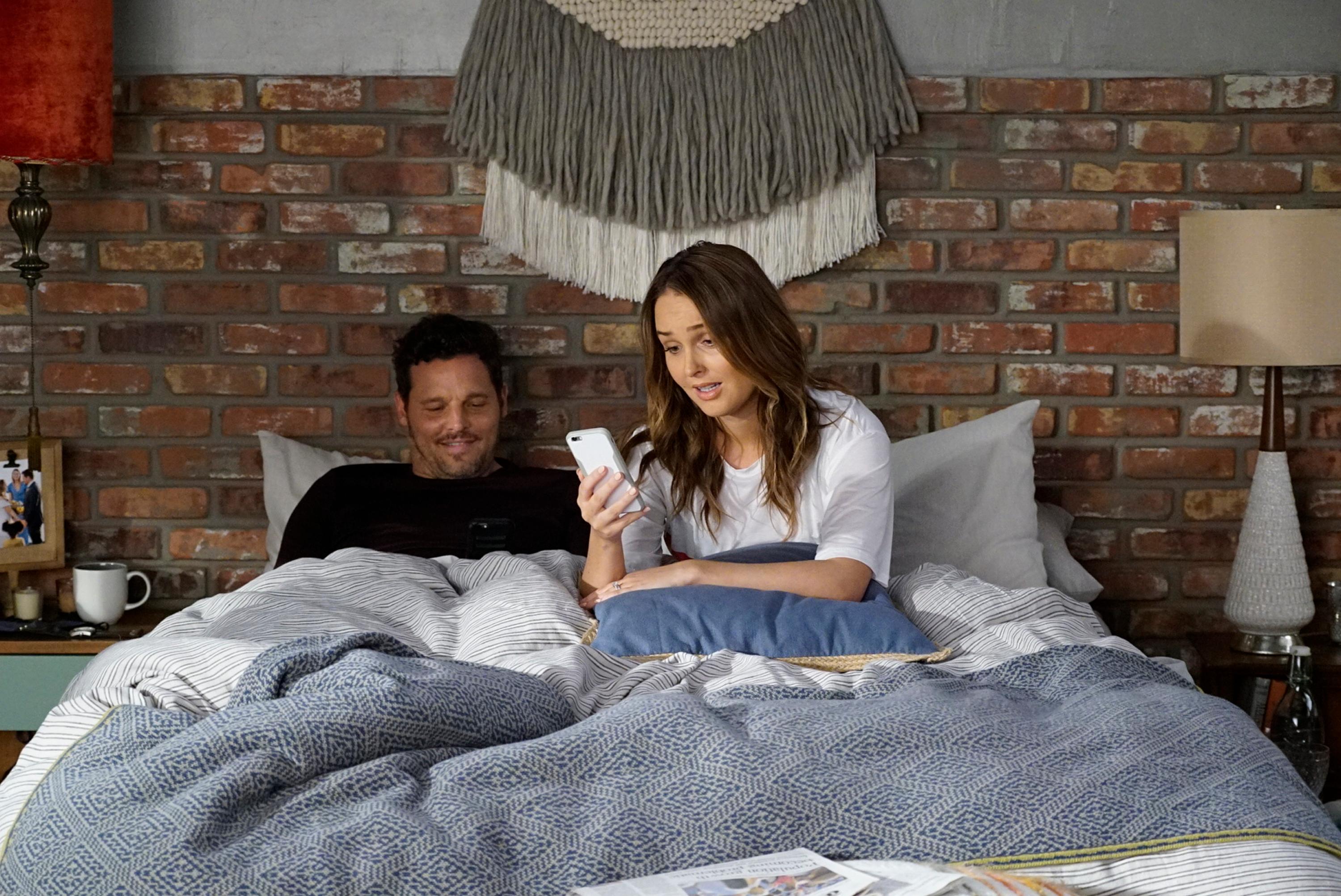 Article continues below advertisement
Alex, on the other hand, was out of town visiting his sick mother and apparently that's where he'll stay for the foreseeable future. Jo's storyline has some meat to it, though, and it's not one that can just be thrown out to make Jo leave Grey's Anatomy too. However, it does remain to be seen how Alex's exit will be written into the show to maintain his marriage to Jo without making it totally unbelievable.
Alex's final 'Grey's Anatomy' episode has already aired.
When Grey's Anatomy returns on Jan. 23, Alex will already be gone. His last episode has already aired, so there will be no official and final send-off for the longtime character. It's a bum deal for someone who has been on the show since its start and gone through so much with the other main characters. Justin Chambers, who plays Alex, told People in a statement that he was ready to say goodbye to his character, despite the sudden news.
Article continues below advertisement
"I have hoped to diversify my acting roles and career choices," Justin said in the statement. "And, as I turn 50 and am blessed with my remarkable, supportive wife and five wonderful children, now is that time." He added that he was grateful to the cast, crew, and fans for the role, but it's his time to move on.
Article continues below advertisement
This could be Jo's time to shine.
Although Jolex fans will be sad to see Jo without Alex after several seasons of watching them fall in and out of love, Alex leaving Grey's Anatomy could give Jo the chance to come into her own. It's not like she was under Alex's shadow until now, but with her potential storyline as a would-be new mom coming up and the legal ramifications of what she did, she won't have time for Alex anyway.
Camilla Luddington hasn't said anything about Alex and Jo's future.
When the news broke about Justin leaving Grey's Anatomy, fellow longtime star Ellen Pompeo responded to a Vanity Fair tweet about the show experiencing a big loss with, "Truer words have never been spoken." Camilla, who plays Jo, hasn't said anything about the news herself. Fans could take that to mean she has been told to keep mum on the topic for now, or that she, too, has an exit plan, but isn't ready to talk about it yet.
Article continues below advertisement
Either way, losing Alex on Grey's Anatomy so unexpectedly is going to be felt all over the fandom when the show returns from its fall break. It's not clear if Jo is leaving too, but she and all of the other characters are bound to be impacted by Alex no longer being such an integral part of the series.
Watch Grey's Anatomy on Thursdays at 8 p.m. ET on ABC.