Martin Henderson Wasn't Shocked at All by His 'Grey's Anatomy' Departure
It's been two years since Martin Henderson left 'Grey's Anatomy,' but why did the actor exit the popular medical drama? Find out here!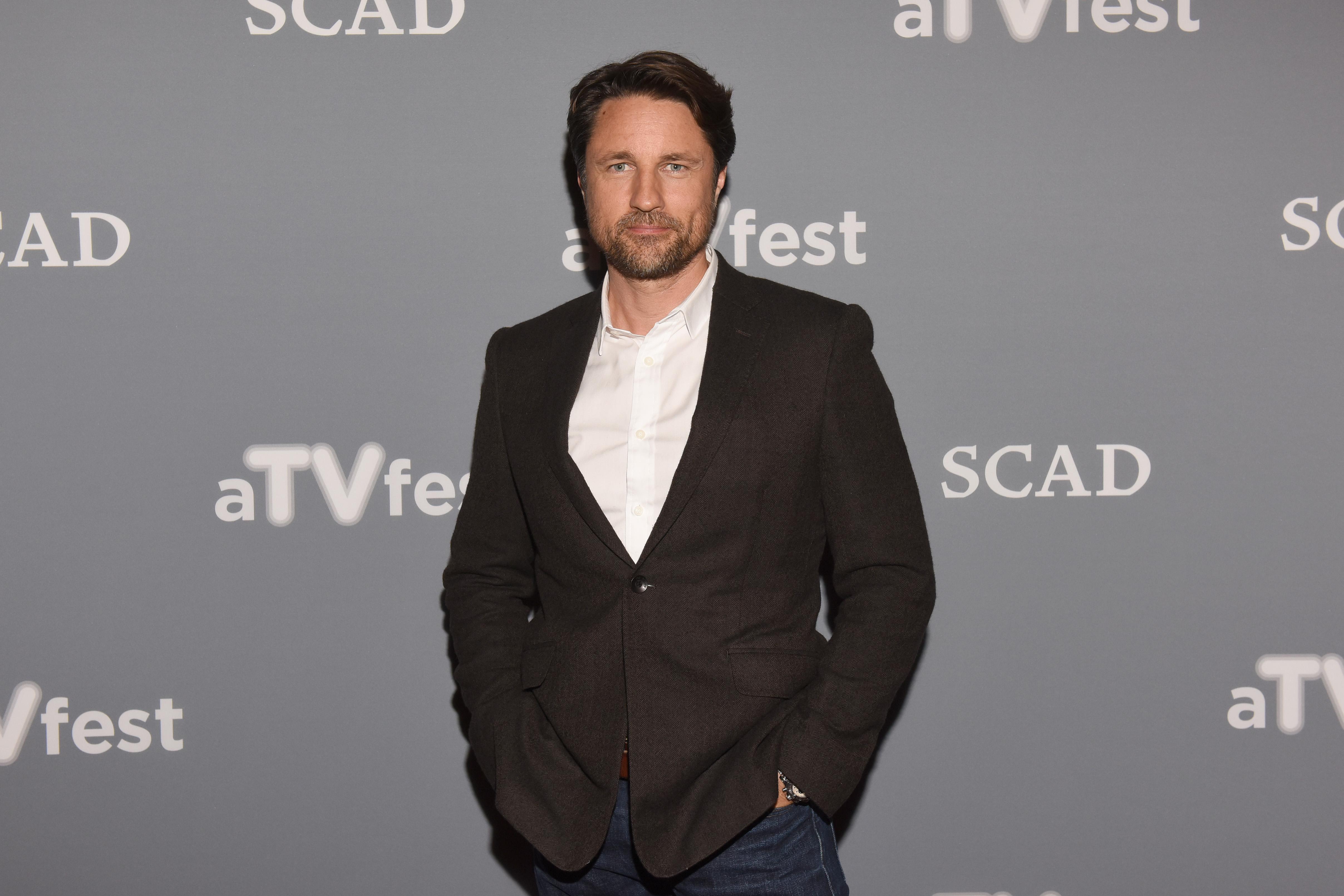 Let's be honest. The only relevant love interest Meredith Grey ever had on Grey's Anatomy was Derek Shepherd. Okay, we're being dramatic. Nathan Riggs wasn't half bad. The steamy doctor was portrayed by actor Martin Henderson from 2015 until 2017, and since Mer has (sort of) moved on with her latest beau, Andrew DeLuca, it's been quite some time since we've seen Riggs around Seattle.
So, why did Martin Henderson leave Grey's Anatomy two years ago? Scroll down to find out!
Article continues below advertisement
Why did Martin Henderson leave Grey's Anatomy?
So it turns out, Martin Henderson left Grey's Anatomy back in 2017 after two years on the show because his contract on the series was up. That said, he wasn't too surprised by his departure.
"It doesn't work that way in Shondaland. It's handed down. If there are certain concerns or tweaks in a scene, the writers are open to hearing your thoughts and collaborating, but the direction of the major storyline is decided on high. I only had a short-term contract with the show," he previously told Deadline when he was asked if he had an inkling about his exit.
Article continues below advertisement
"This is my final year so I was expecting Nathan's storyline to be wrapped up. Bringing in Megan and tying up loose ends, provided a reason," Martin continued at the time. "That was always intended when they brought Megan back with a twist. The triangle played out nicely, the way they gave perspective leading up to her disappearance, the mutual infidelity; the way it was handled was interesting. It's been a couple of fun years on the show."
In yet another shocking Grey's storyline, Riggs left Mer (and the show) when he was reunited with his former flame and Owen Hunt's sister, Megan Hunt, after she was missing for many years. The couple decided to leave Seattle and start a new life in California, and Mer, being Mer, was super supportive of the entire thing.
Article continues below advertisement
After fans were saddened by his abrupt exit, the show's creator, Shonda Rhimes, released a touching statement explaining his departure. "I loved that we were able to give Riggs a happy ending worthy of his character and talent. As for Martin, this is not an ending for our relationship. He has been part of the Shondaland family since the pilot of Inside the Box and he will always be family. I can't wait to find a new project to work with him on in the future," she said at the time.
Is Martin Henderson returning to Grey's Anatomy?
As of now, there has been no word of Martin returning to the halls of Grey Sloan Memorial Hospital (he's now on the show Virgin River). But upon his departure, he hinted that he may not be kissing the show goodbye for good. He told Deadline at the time: "I would never close the door. In my mind, it's been left open-ended enough." Fingers crossed for a Riggs return!