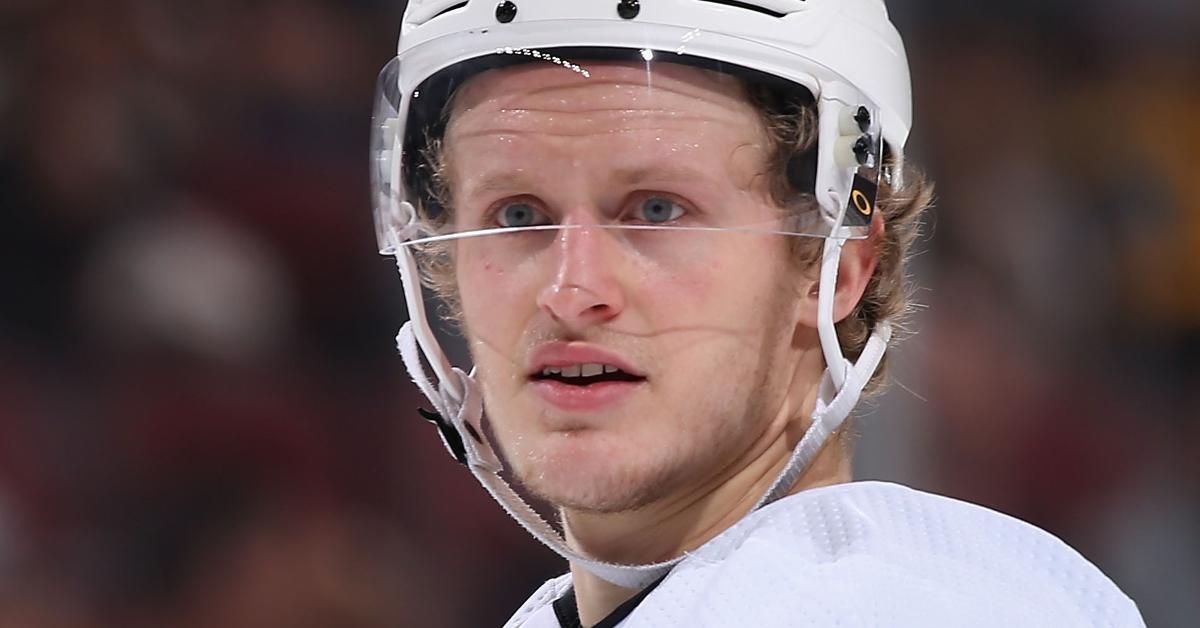 Meet Natalie Johnson, Pro Ice Hockey Player Jake Guentzel's Fiancé
Jake Guentzel shared big news on Instagram the first weekend of October 2020. The ice hockey player and his girlfriend, Natalie Johnson, are engaged.
Things are about to get serious between Jake Guentzel and Natalie Johnson.
The star-status ice hockey player took to Instagram the first weekend of October 2020 to announce that he and his longtime girlfriend are engaged. Get to know Jake's soon-to-be bride!
Article continues below advertisement
So, what's there to know about Natalie Johnson, Jake Guentzel's fiancé?
The love of everything sports-related might just be one of the things the couple have in common. According to outlets like HITC and FabWags.com, Natalie was a midfielder playing for the University of Nebraska Omaha women's soccer team between 2014 and 2017.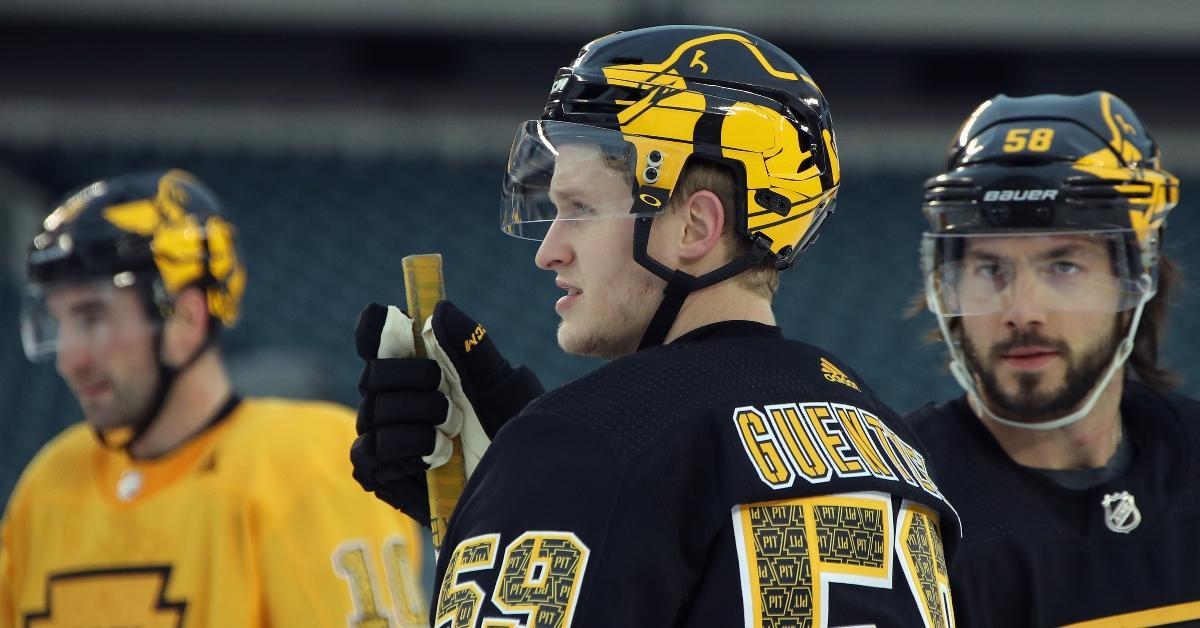 Article continues below advertisement
As her Omaha Athletics profile reveals, she demonstrated academic excellence and outstanding sportsmanship during her time at the college.
She made it to the Summit League Academic Honor Roll for four years in a row. She also made it to the Summit League Commissioner's List of Academic Excellence in her junior and senior year, and she also earned the title of the Summit League Distinguished Scholar in 2015 and 2016.
Although it's uncertain where Natalie and Jake met for the first time, it seems likely that their paths crossed at the University of Nebraska Omaha. Jake attended the university from 2013 to 2016. In his junior year, he turned pro, joining the Pittsburgh Penguins. Though Natalie didn't attend the school until 2014, they still had two years to get to know each other there.
Article continues below advertisement
It's understood that Natalie has been dating Jake for quite some time now. Although both Jake and Natalie are rather protective of their privacy, choosing to keep most of their social media profiles private, a look at Natalie's Twitter account shows that she now lives in Pennsylvania with her future husband. It seems that, while Natalie graduated college in 2018, two years after Jake left the school, she opted to follow him on his career journey and made the move out to him.
Article continues below advertisement
And Natalie has been by his side for some scary moments. According to HITC, she reportedly drove him to the hospital when he suffered a horrible injury during a Pittsburgh Penguins game held on Dec. 30, 2019. As the outlet vouches, she reportedly flew in his friends for support as well.
During the game, the Pittsburgh Penguins went head to head against the Ottawa Senators. Jake just scored his 200th career point when the accident occurred. Jake came into contact with Senators defenseman Thomas Chabot, only to trip over and crash straight into the boards. According to ESPN, the team won the game anyway with a 5-2 score.
As far as her own career journey, Natalie is currently working in Pittsburgh. After obtaining her Bachelor's in Communications, with an emphasis in Organizational Communication and Leadership, she found her way to becoming a Human Resource Coordinator for ARMADA Supply Chain Solutions, where she's been for the past two years.