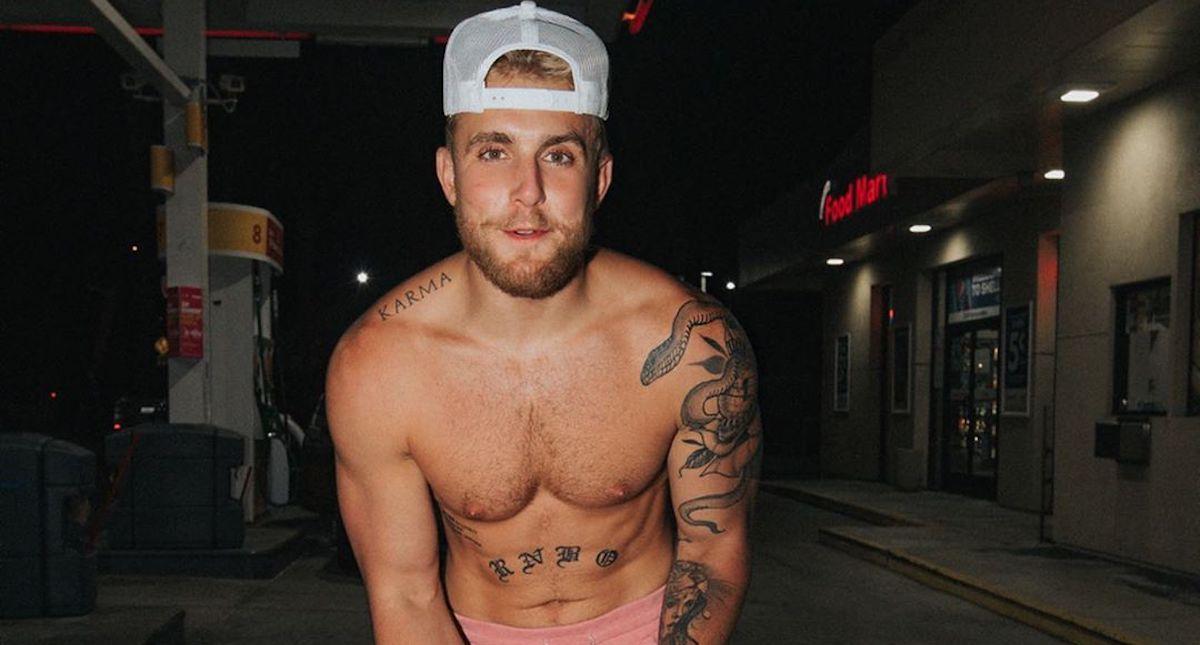 Jake Paul Has Been Charged for His Presence at the Scottsdale Looting
Multiple videos of controversial YouTuber Jake Paul began circulating on the weekend of May 30, which showed his presence in the Scottsdale Fashion Square Mall while it was actively being looted.
Jake's name soon became a trending topic on Twitter, and many users expressed their outrage that Jake and his cameraman, Andrew Blue, were seemingly using the opportunity to film it for views.
Article continues below advertisement
Jake later issued a statement on Twitter, and he explained his side of the story in a YouTube video that he posted on June 3.
While Jake said that he did not participate in the lootings, he explained that he was present at the mall after he protested the death of George Floyd and police brutality for several hours nearby.
He claimed that he followed the crowds to the mall after the protest ended and that he documented what was going on because he is a "filmmaker."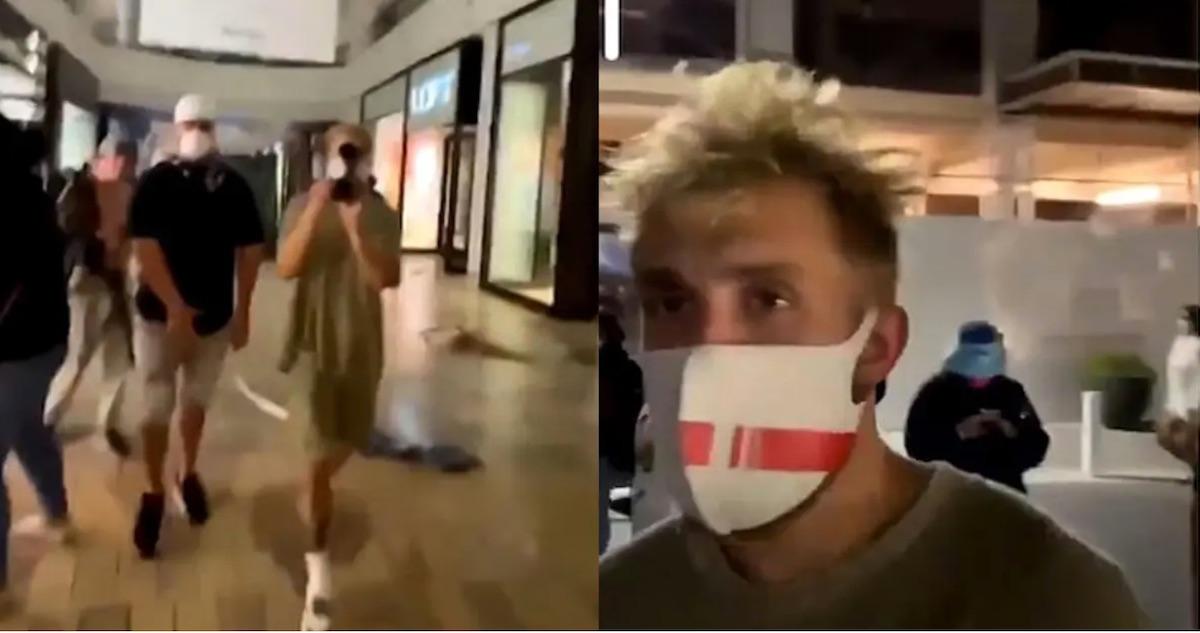 Article continues below advertisement
"There's no room in America for police brutality and racism," he said in his video, which he posted along with a $50,000 fundraiser goal for the NAACP.
Just one day after posting his YouTube explanation, Jake Paul was charged after being present at the mall when it was technically closed.
Was Jake Paul arrested?
On June 4, ABC15 reported that Jake had been charged after hundreds of videos and tips were sent in to the police which placed him at the Scottsdale Fashion Square Mall in the late evening hours of May 30.
Per the Scottsdale news outlet, Jake was charged with two misdemeanors: unlawful assembly, and criminal trespassing. He was issued a summons to appear in court in a month, but was not arrested.
Article continues below advertisement
A tweet from the official Scottsdale Police department account read, "We've received 100s of tips in response to the events at Scottsdale Fashion Square Mall. In our continued investigation, it was confirmed that Jake Paul was in attendance & remained inside after an unlawful assembly was declared & has been charged with Criminal Trespass & Unlawful Assembly."
As of presstime, Jake has not commented on the charges, and it's also unclear if his videographer, Andrew Blue, also faces charges.
Article continues below advertisement
Jake Paul explained his side of the looting allegations on Twitter and on YouTube.
Before Jake was charged, he detailed his perspective on the events of May 30 in both a tweet and a YouTube video. Though videos showed Jake allegedly discussing taking vodka from someone who took it from a P.F. Changs, he stated that he was "strictly documenting." He also said that he didn't know what was being handed to him when he took the vodka.
Article continues below advertisement
"To be absolutely clear, neither I nor anyone in our group was engaged in any looting or vandalism. For context, we spent the day doing our part to peaceful protest one of the most horrific injustices our country has ever seen, which led to us being tear-gassed for filming the events and brutality that were unfolding in Arizona," he wrote in the beginning of his Twitter statement.
"We filmed everything we saw in an effort to share our experience and bring more attention to the anger felt in every neighborhood we traveled through; we were strictly documenting, not engaging. I do not condone violence, looting, or breaking the law," he said.
Jake concluded his statement by saying that he was just trying to "raise awareness" by filming, and that he wanted everyone to "join together and evolve."
Article continues below advertisement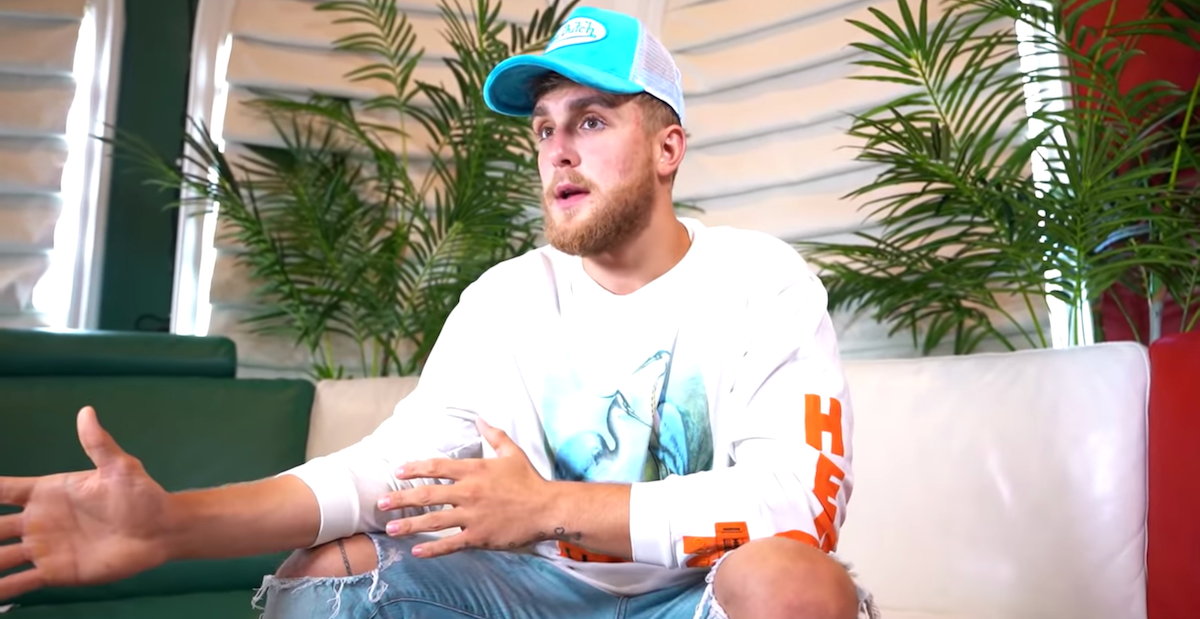 In his June 3 YouTube video, Jake reiterated that he felt it was his duty as a filmmaker to record what he was seeing at the mall.
"Being a filmmaker, and someone who documents virtually everything that happens in my life to be able to share it with the world, I wanted to use my platform to film what was going on, and what is going on in our country as we speak to be able to share and spread our message to the world and spread awareness," he said.
Article continues below advertisement
"We shouldn't just be doing nothing. When we heard that there were going to be protests taking place in Arizona, we wanted to be involved and show our support," he continued.
Jake stated that he and Andrew walked toward the mall at around 10 p.m., after they had been protesting all day. When they first noticed the destruction, they continued to move in the direction of the crowds to see what was going on. That's when, he claimed, he was tear gassed by officers.
Article continues below advertisement
He went on to explain that he believed looting wasn't the answer, and that he was "above that."
Following his comments, Jake continued to trend on Twitter with #JakePaulShouldGotoJailParty.
If you are looking for ways to donate your time or money to Black Lives Matter and other antiracist organizations, we have created a list of resources to get you started.