Jam Master Jay's Four Kids Are Now Grappling With the Arrest of Their Father's Killer
Did Jam Master Jay have kids? The late Run-D.M.C rapper was survived by four kids, who are now grappling with the arrest of his killer 18 years later.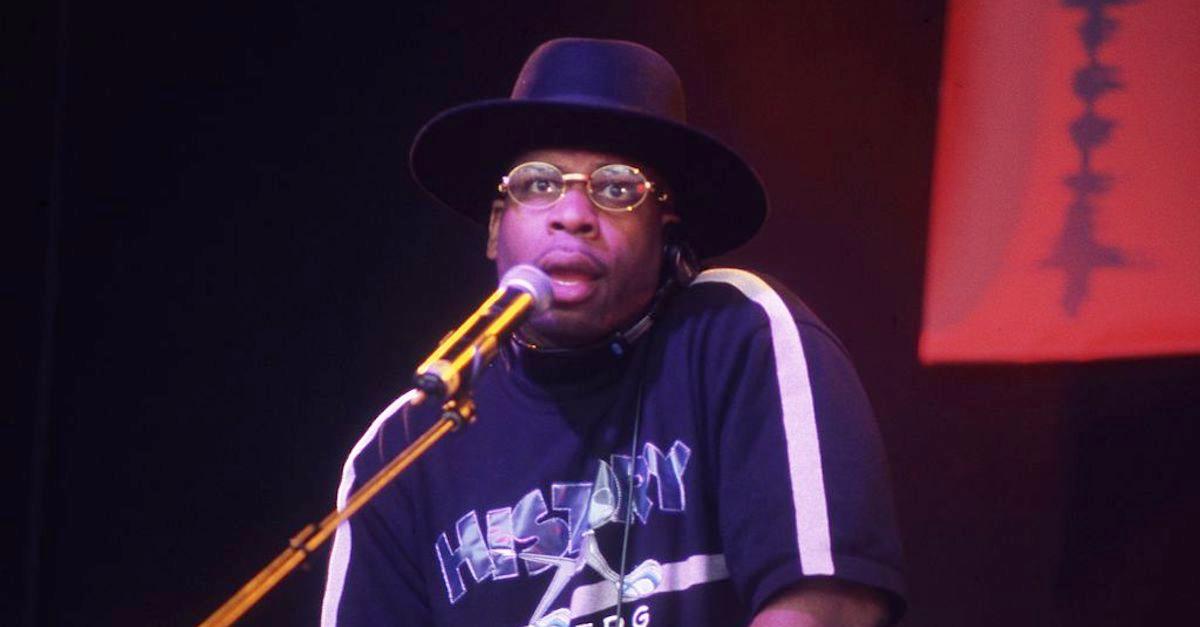 Back in 2002, the hip-hop community was completely rocked when Run-D.M.C DJ Jam Master Jay was gunned down and killed in a New York City recording studio by two men who were reportedly engaging in a drug deal gone wrong. However, on Monday, Aug. 17, after almost two long decades, the case was finally closed when two men named Ronald Washington and Karl Jordan were finally charged in the unsolved murder of the beloved rapper.
Article continues below advertisement
When the hip-hop legend was killed, he left behind a family that includes four children. Needless to say, Jam Master Jay's kids are now grown-up, and grappling with the long-overdue arrest of their father's murderers almost 20 years after the fact.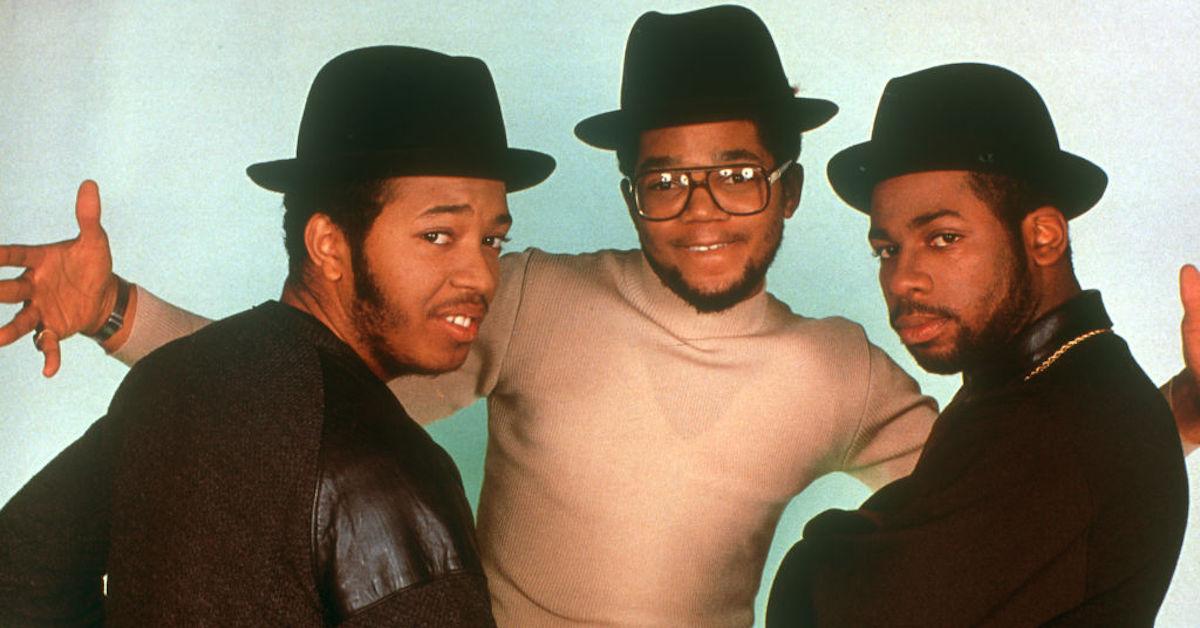 Article continues below advertisement
Off-stage, Jam Master Jay was a father to three sons.
In addition to being a boss DJ and a husband to his wife, Terri Corley, Jam Master Jay was a loving father to three boys. Jam's eldest son, Jason Mizell Jr., is now 34 years old and DJs for Run-D.M.C under the stage name DJ Jam Master J'Son, according to People Pill. Jesse Mizell is the second oldest of the Jay clan, and he co-founded a full-service creative agency called Dope Roots, according to his Instagram page.
TJ Mizell decided to follow in his father and older brother's footsteps by pursuing a music career as a famous DJ. At 29 years old, he is currently touring with "Jet Lag" rapper A$AP Ferg.
Article continues below advertisement
Jam Master Jay also had a daughter, but she took a different last name.
The youngest of the Mizell siblings is Tyra Myricks, who was only 9 years old when her father died, according to The Source. She went to school for fashion after graduating from high school at 16 years old, and now has her own clothing line and Los Angeles gym.
Article continues below advertisement
At one point, there was a rumor Drake impregnated Tyra and paid her to get an abortion, according to Ace Show Biz, but that was never confirmed. It's also unclear why Tyra didn't take her father's last name, but that doesn't seem to be public information.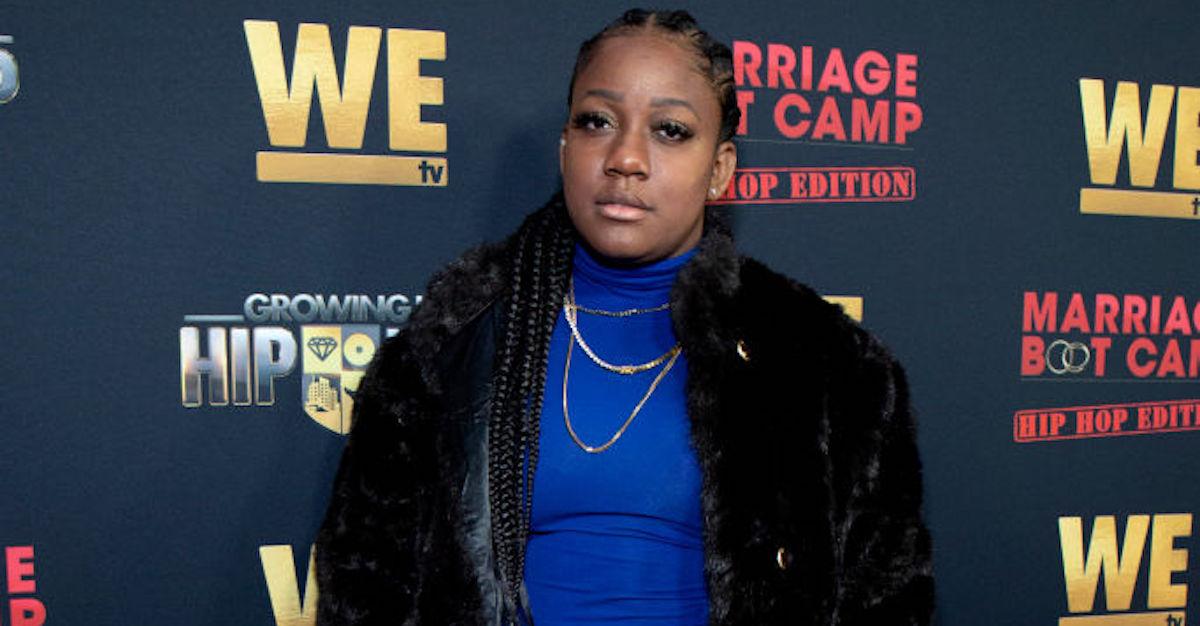 Article continues below advertisement
Jam's family is now mourning his death, once again.
With the arrest of Jam's killers, his family is now reliving his death almost 20 years later. The late musician's family released an official statement to ET, which read:
"... We want to thank everyone who has reached out in support of our family today. We appreciate your kind thoughts and words," the statement read. "Upon hearing this news, we have mixed emotions; we truly hope that these indictments are a solid step towards justice being served in the murder of Jay."
"We realize that there are other families out there who have lingering pain who continue to wait for their own closure, and we pray that this case gives them hope," the statement continued.
Jesse and TJ also posted the same statement to Instagram.
Article continues below advertisement
Jam Master Jay passed away 18 years ago, and with the recent charges made in correlation with the case, it's most likely reopened the emotional wounds for his surviving family members. That being said, though, we're thrilled his killers are being brought to justice.