Jameela Jamil Responds to the Idea That She's Responsible for Caroline Flack's Death
Jameela Jamil recently blamed Piers Morgan for vitriol she's received online in the wake of Caroline Flack's suicide, but how are the two connected?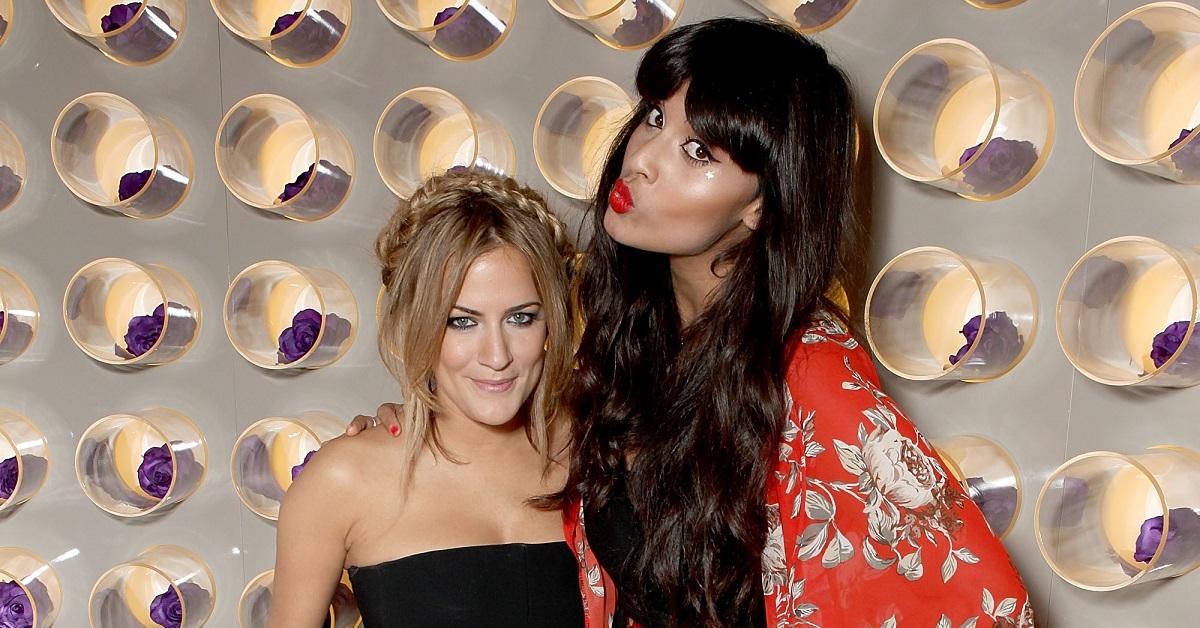 Jameela Jamil is blaming Piers Morgan for the vitriol she's received online in the wake of a tweet that insinuated Jameela was responsible for Caroline Flack's death. Caroline died by suicide in February, and speculation has swirled around her death ever since. In a tweet posted on June 30, Jameela said that Caroline's death was not her fault, in spite of what Piers had suggested.
Article continues below advertisement
How is Jameela Jamil connected to Caroline Flack?
In a screenshot, Jameela shared a message from a user who blamed her for the Love Island host's death, and called her a "f--king p---y." The note also contained death and rape threats. Alongside the screenshot, Jameela wrote that she gets these types of messages frequently because of a post from Piers.
Article continues below advertisement
"I get messages like this every day because @piersmorgan implied that I was responsible for Caroline's death just because she and I had a mild disagreement about her TV shows, where I wasn't actually criticising her, 8 months before she passed. The media killed her, not me," Jameela wrote alongside the post, which has since been deleted. She continued, claiming that Piers had used a message from Caroline to harass her.
"She reached out to me a few days before she died because she was sad to see how much hate I was getting from the media, (which massively was coming from Morgan at the time) and then she passed a few days later," Jameela continued. "He then used a dead woman's message out of context to harass me."
Article continues below advertisement
What did Piers Morgan post about Jameela Jamil and Caroline Flack that caused the uproar?
Piers' initial post came in February, shortly after Caroline's death. At the time, he posted a screenshot that allegedly had a message from Caroline in which she wrote "Please have pictures ... I'm struggling with Jameela ... the hate she aims at me." The message is believed to be related to criticisms that Jameela leveled at a show Caroline was set to host called The Surgery, which asked people who wanted to have plastic surgery to pitch the reasons why they should.
Article continues below advertisement
In addition to posting the screenshot, Piers also went after Jameela explicitly. "Jameela Jamil is having a lot to say about online harassment, so in the interests of balance, here is a message Caroline Flack sent me last October after the same Jameela Jamil led an online pile-on against her regarding a new TV show she was doing," Piers wrote.
Jameela pointed out that the message didn't have any context around it.
In her response posted June 30, Jameela discussed the fact that the screenshot didn't provide any context. "More thanks to Piers Morgan and the text conversation he had with Caroline that consisted of three lines, no time signature and no context,' Jameela wrote. "That was enough to hold me responsible for a woman's death. And these are the types of men that follow him."
Article continues below advertisement
In speaking with The Independent, Piers suggested that Jameela was "playing the victim," and didn't deserve any sympathy. It's unclear why The Good Place star decided to take the tweets down.