What Happened to Caroline Flack? The 'Love Island' Presenter Was Awaiting Trial Before Her Death
'Love Island' host Caroline Flack was found dead in her London apartment — and now fans are trying to figure out what happened tot the presenter.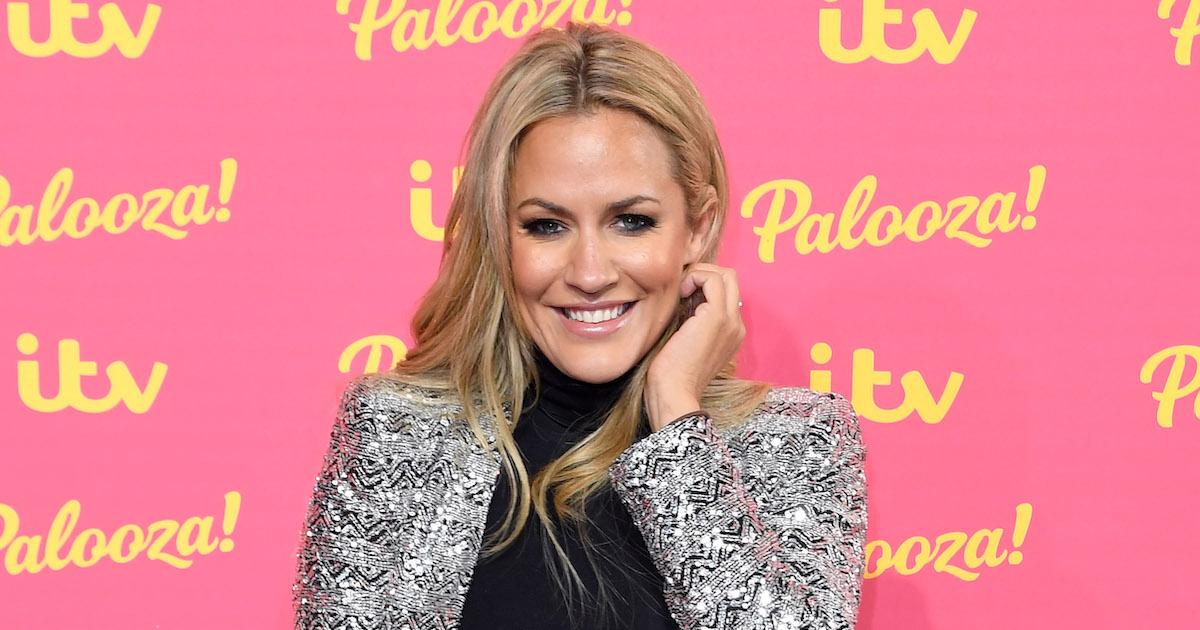 Fans of Love Island were likely in shock on Feb. 15 following news of the death of Caroline Flack, the former host of the British reality dating series. Flack was only 40, after all. And no one saw it coming.
Article continues below advertisement
A lawyer for the Flack family confirmed with the Independent that Caroline died by suicide after reports surfaced that her body was found in her London flat. "We can confirm that our Caroline passed away today on the 15th February," a family spokesperson told the Independent. "We would ask that the press both respect the privacy of the family at this difficult time." It was later revealed that Caroline died by suicide by hanging.
In the wake of her untimely death, plenty of Love Island fans and social media followers of Caroline alike were left reeling — and all with the same heavy question weighing on their minds: What happened to Caroline?
Article continues below advertisement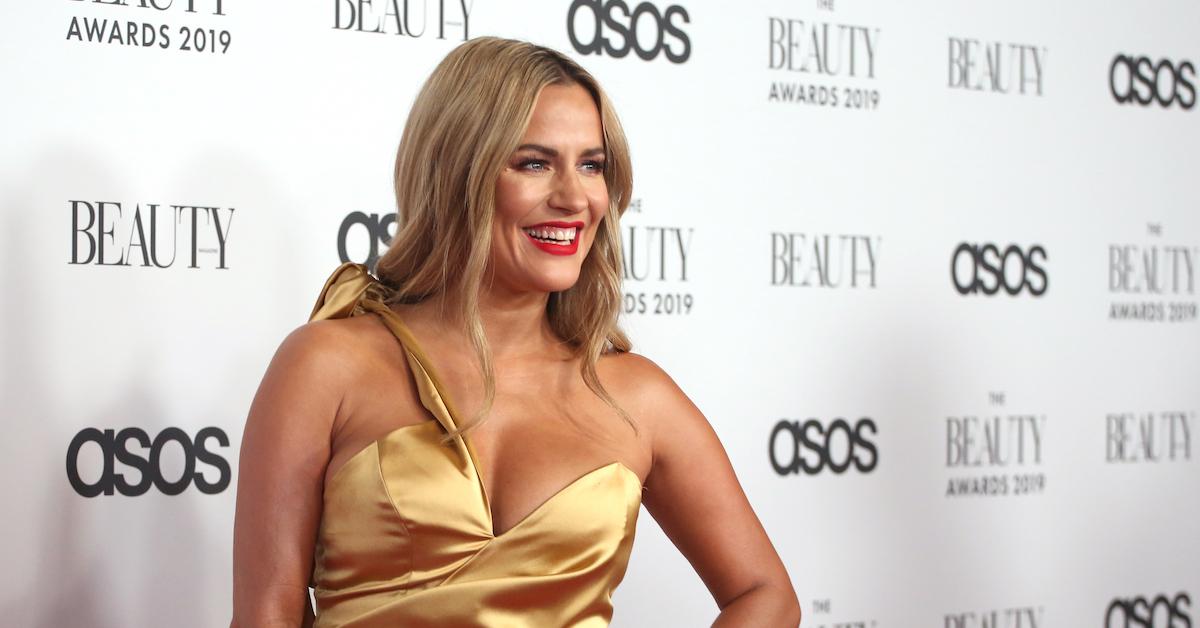 Caroline was awaiting trial for assault.
Caroline stepped down from her role as host of Love Island following her arrest for allegedly assaulting her boyfriend, Lewis Burton, CNN reported. (She had since been replaced on the show by Laura Whitmore.) On Dec. 13, the presenter allegedly assaulted Lewis with a lamp while he was sleeping — after she suspected the tennis star was cheating on her.
Article continues below advertisement
"We confirm that police attended Caroline's home following a private domestic incident," a spokesperson for Caroline told BBC at the time. "She is cooperating with the appropriate people to resolve matters. We will not be making any further comment for legal reasons."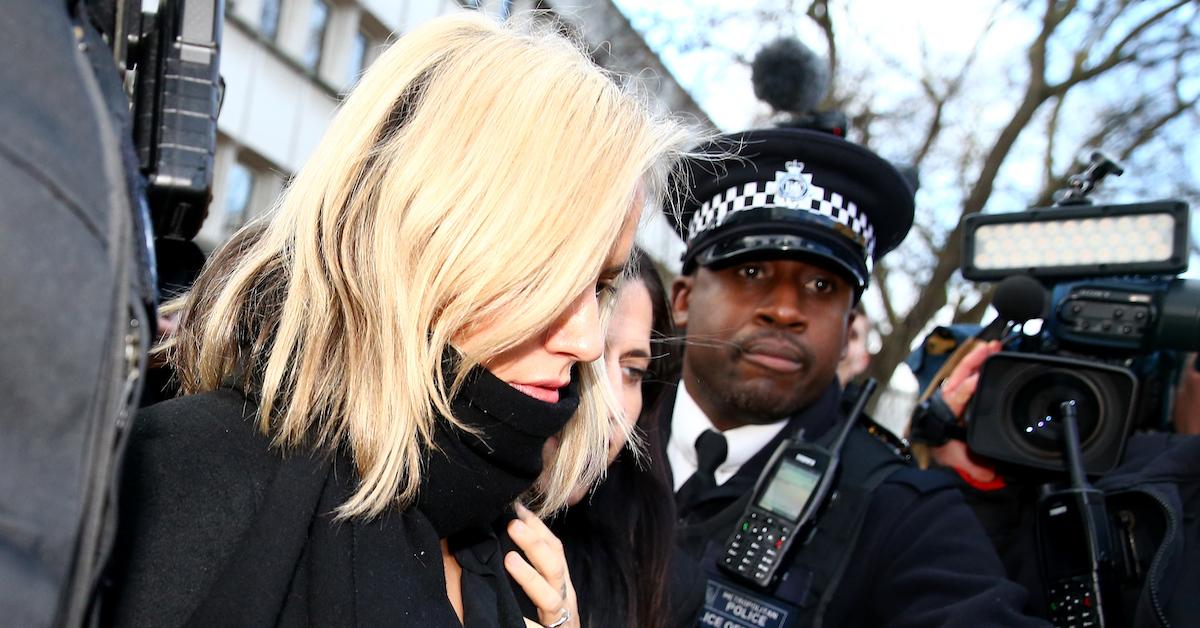 Article continues below advertisement
Later that month, more details surrounding the alleged assault came out during a court appearance. Prosecutor Kate Weiss described the night of the assault, saying, "Both were covered in blood. And in fact, one of the police officers likened the scene to a horror movie," she said, according to the Mirror. "He (Burton) said he had been asleep and had been hit over the head by Caroline by a lamp. It cut his head and his face was covered in blood."
Article continues below advertisement
The prosecutor continued, "He said that Caroline smashed a glass and caused injuries. She had two lacerations to her left wrist. She took his phone while he was sleeping. She had seen text messages which made her think he was cheating."
Interestingly, Caroline's lawyer told the judge that Lewis did not support the prosecution and was a witness, "not a victim." Caroline was released on bail, with the stipulation that she didn't have contact with Lewis ahead of the full trial set for March.
Article continues below advertisement
Caroline posted to Instagram the day before her death.
One day before news of her death started spreading like wildfire, Caroline took to Instagram for the first time since Christmas Eve. Alongside a collage of photos of herself and her dog, she captioned her post simply with a heart emoji.
Article continues below advertisement
Did Caroline know this would be her last Instagram post? Had she already made up her mind about what she was planning to do next? The world probably won't ever know the exact circumstances surrounding her death.
Article continues below advertisement
Lewis broke his silence about Caroline's death on Feb. 16.
One day after Caroline died, Lewis took to Instagram to share a photo of himself and his girlfriend, along with a heartfelt message. "My heart is broken we had something so special," he wrote. "I am so lost for words I am in so much pain I miss you so much I know you felt safe with me you always said I don't think about anything else when I am with you and I was not allowed to be there this time I kept asking and asking."
He continued: "I will be your voice baby I promise I will ask all the questions you wanted and I will get all the answers nothing will bring you back but I will try make you proud everyday. I love you with all my heart."
Article continues below advertisement
My thoughts are with Caroline's friends and family as more details inevitably emerge about what happened to her.
If you or someone you know are experiencing suicidal thoughts, call the National Suicide Prevention Hotline at 1-800-273-8255 or text HOME to the Crisis Text Line at 741741.