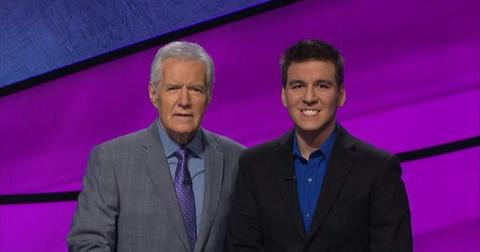 'Jeopardy! Champ' James Holzhauer Isn't the Only Game Show Wiz in the Family
By Amber Garrett
Like him or loathe him, current Jeopardy! champ James Holzhauer is making waves and shattering records on the long-running game show. In just 10 games, he's earned the number-two spot in regular-play winnings (behind only 74-game champ Ken Jennings). He also not only shattered the record for most earnings in a single game but then broke his own record. In fact, he now holds the top four single-day totals.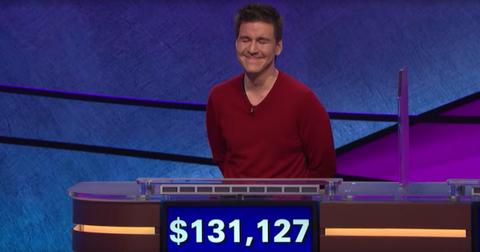 While he still has a long hill to climb if he's going to beat the record for most consecutive wins, James Holzhauer has definitely entered the Jeopardy Hall of Fame pantheon. But it turns out he's not the first person in his family to find success on at TV game show. Learn more below about his wife and family.
Turns out, James Holzhauer's wife was on Who Wants to Be a Millionaire?
Melissa Holzhauer appeared on the other big trivia quiz show back in 2014 when it was hosted by Cedric the Entertainer. Melissa and James lived in Seattle at the time of her taping, though they now reside in Las Vegas where James makes his living as a professional sports gambler.
However, Melissa clearly isn't as much of a high-stakes player as her husband. She had a chance to win over $50,000 and a shot for more, but walked away with $28,000. (She had the right answer in mind, too).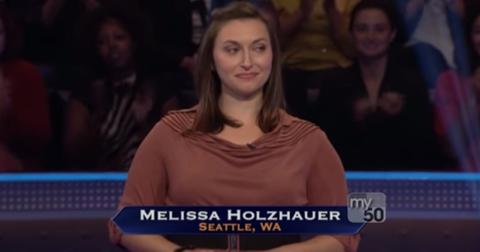 She is also a lot more into reading than her husband, who admitted during one contestant interview with Alex Trebek that he's not much into books and studying and "hated school." Melissa, on the other hand, must love books and school passionately. She studied classics, literature, and linguistics at the University of Washington and has a Masters in Classics from Brown University. (James has a bachelor's in math from the University of Illinois.)
Melissa puts her knowledge to good use as an academic tutor in Las Vegas, where she helps students prepare for the ACT.
Melissa and James Holzhauer have a kid, a 4-year-old daughter.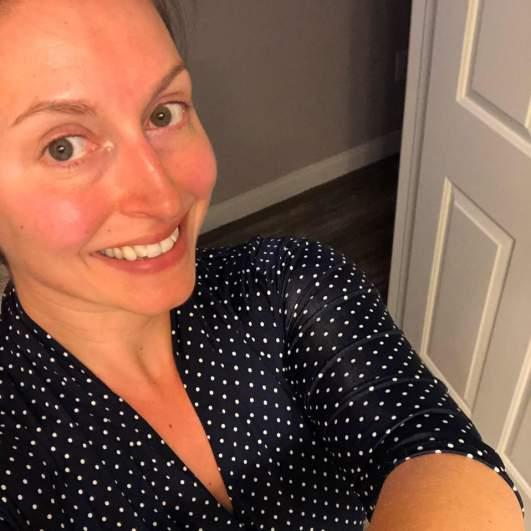 She even got a shoutout when her dad earned his first record-shattering final score. He actually worked it out so, if he answered correctly, his total earnings for the day would be $110,914, the same as his daughter's birthdate. He signed off his correct answer with the message, "Happy birthday, Booger."
James is big on dates, using them to influence his wagers. One Final Jeopardy wager, $9,812, stood in for their anniversary date.
"As for the shoutouts, family will always be more important to me than money or winning on 'Jeopardy,' and the bets were a fun and unconventional way for me to show them that," he told the Chicago Tribune.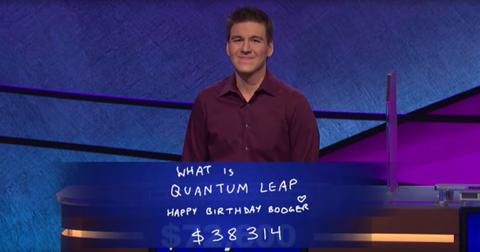 Who else is in the Jeopardy Hall of Fame?
First off, there's no official Jeopardy! Hall of Fame, though there is a pretty impressive trophy case containing the shows dozens of Emmys, which you can see if you go to a taping of the show. However, the official website does keep track of the notable contestants of the past and their claims to fame.
Obviously Ken Jennings is in there, along with Brad Rutter, who holds the distinctions of the most all-time winnings (which includes tournaments) and the only contestant never defeated by a human being. That's because Brad's first appearance was back when you could only win five games max. He has been back for numerous tournaments and only lost once — to IBM supercomputer Watson.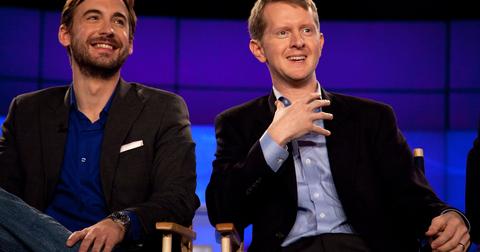 By the way, to become the highest earner of all time, James will have to make several more six-figure wins. Brad has made $4,688,440.