James Marsden's "Twin" Steals Season 2 of 'Dead to Me'
Season 2 of 'Dead to Me' shocked viewers by bringing back a dead character — in the form of Steve's identical twin. Details on James Marsden's "twin."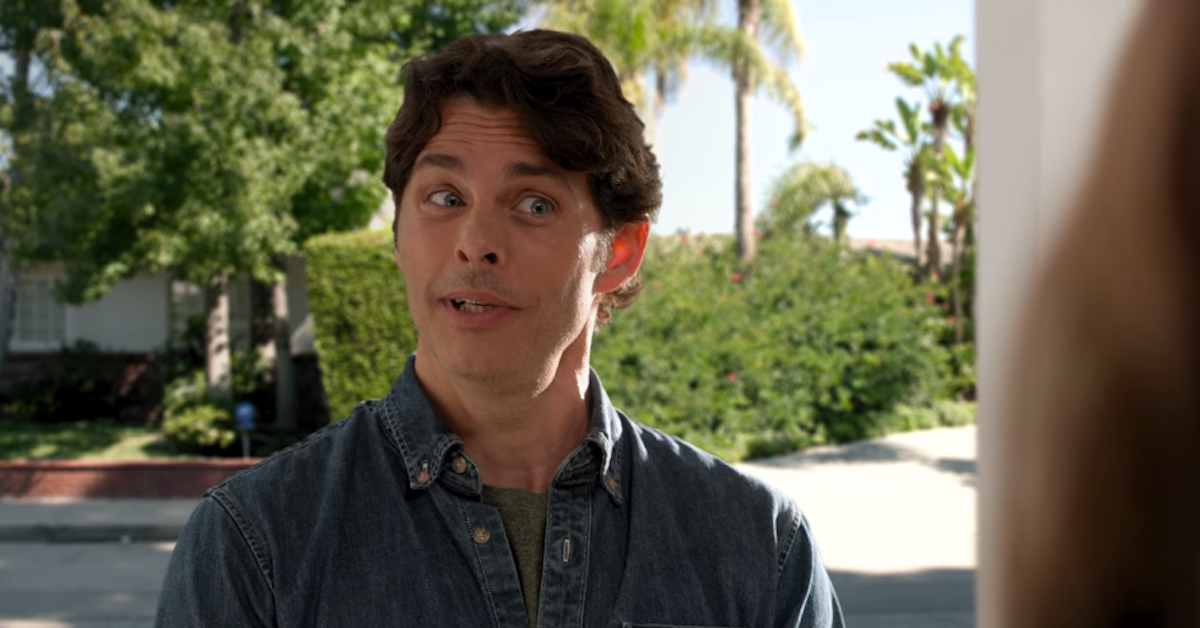 Netflix's Dead to Me couldn't have dropped its second season at a better time, but the Christina Applegate and Linda Cardellini drama begins with a huge twist: actor James Marsden is back, as his twin.
Article continues below advertisement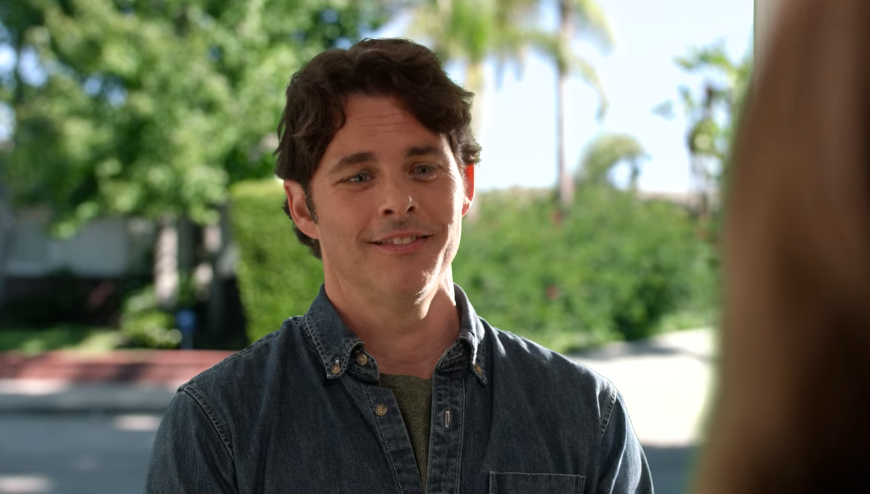 Article continues below advertisement
James Marsden is back on 'Dead to Me' — this time, as Steve's twin.
After watching Jen go down an anxiety spiral about murdering Steve in her backyard pool, she, Judy, and viewers alike were understandably shocked when that same man appears at their doorstep.
It soon comes out that he is not actually Steve's ghost or zombie, but rather his "semi-identical" and far more charismatic twin, Ben, who's in town to get to the bottom of his brother's mysterious disappearance.
Article continues below advertisement
The goofy new character quickly becomes so lovable and compelling that even realtor Jen is taken by him, and the two start up a little affair — except Ben has no idea that Jen killed his twin, who he's desperately seeking.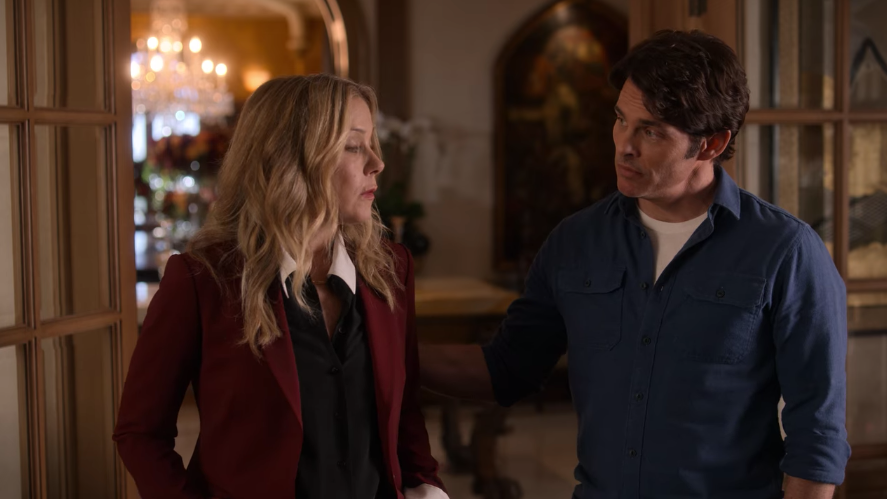 Article continues below advertisement
Actor James Marsden sounds as adorable as Steve's twin, Ben.
As show creator Liz Feldman explains, the decision to bring James back as Steve's twin took a little bit of time to arrive to.
After the first season wrapped, Liz recalls that James sent her an email. "He was like, 'I don't know if there's any way somebody can survive a traumatic brain injury and drowning, but if there is I'd be down,'" she shared with TV Line. "I shut my laptop and started pacing around the house thinking how crazy it would be to not try and find a way to work with him again."
Article continues below advertisement
"I didn't want to bring [Steve back from the dead] because that would be crazy," she continued. "Also, I didn't want to undermine the [Season 1] finale. So, of course, what popped into my head was, 'He has a twin!'"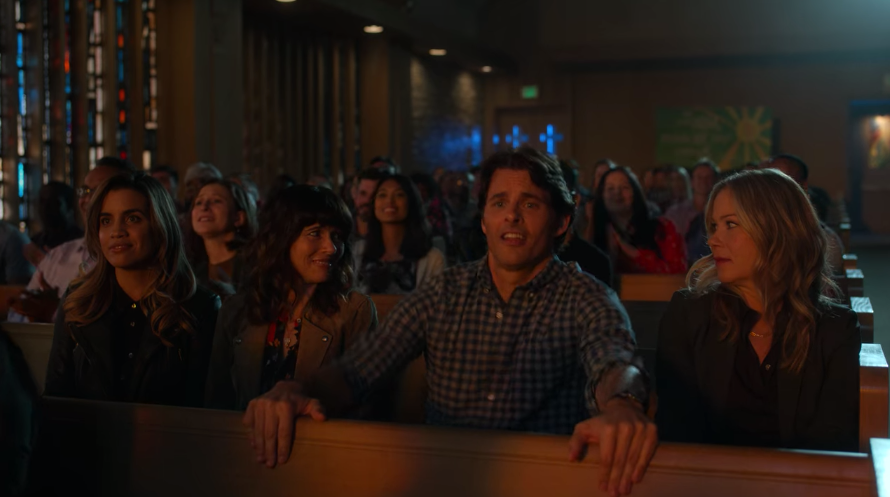 Article continues below advertisement
James confessed to the Los Angeles Times that Dead to Me gave him his first-ever opportunity to play a twin. "I'm fully aware that stepping into this kind of thing could be very tricky," he said. "You don't want it to come off like a gimmick. I'll be honest, I was nervous. The whole season kind of hinges on this."
Luckily for us, James aces the role with flying colors and carries a lot of the season with his new lovable character.
"Ben couldn't be more different from Steve," James adds. "It's that nature-versus-nurture thing: these guys had the exact same start and they look similar physically, but they're completely different people inside — meaning, in their hearts and minds and souls."
Article continues below advertisement
Ben is the one who is less successful, less good at sports, who "doesn't always get the girl, he's never been a top dog or a hot show; he was always living in Steve's shadow, his whole life."
Considering the fact that Ben plays a huge role in the cliffhanger ending of Season 2, we are positive he will be making a much-needed return, should the series come back for Season 3.
Don't miss the chance to stream Dead to Me, starring James Marsden, Christina Applegate, and Linda Cardellini, on Netflix today.