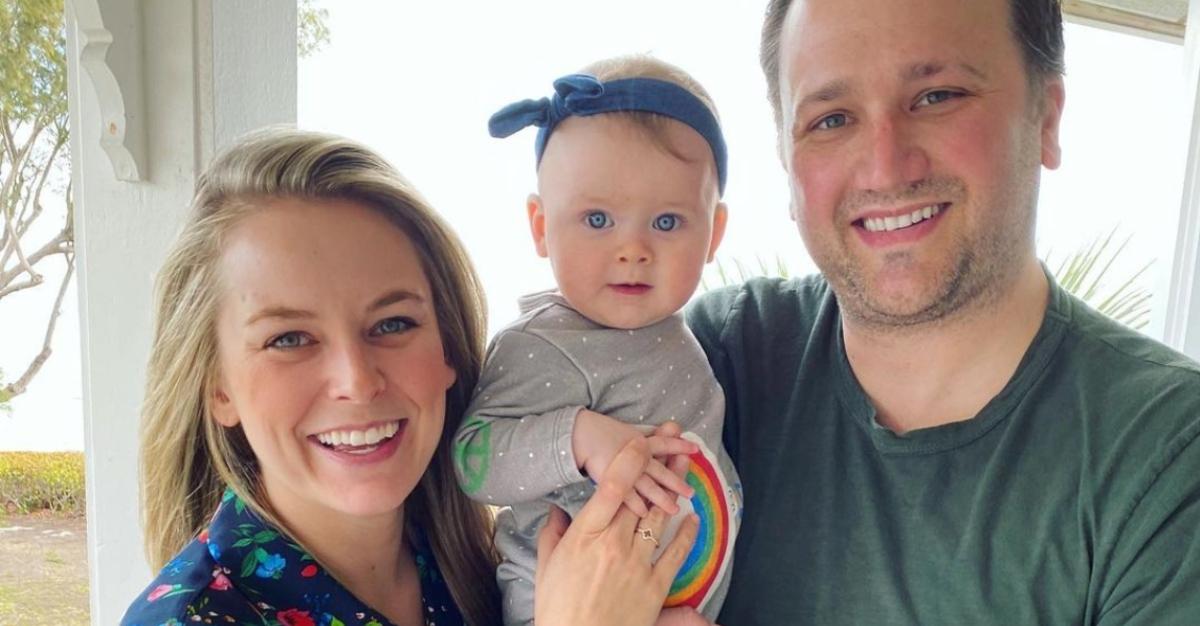 Meet Jamie Erdahl's Husband, Sam Buckman — He's a Proud Papa and Supportive Partner
Calling all sports fans: March Madness is officially here! The First Four of the 2023 Men's NCAA Tournament tipped off on Tuesday, Mar. 14, in Dayton, Ohio, and the competition is hotter than ever.
Of those covering the most exciting month in basketball is none other than Jamie Erdahl, NFL Network and CBS Sports commentator.
Article continues below advertisement
Did you know her husband is also a massive sports fan — and former athlete? Read on for details about Jamie's partner, Sam Buckman, and their two daughters, Brooke Marie and Avery.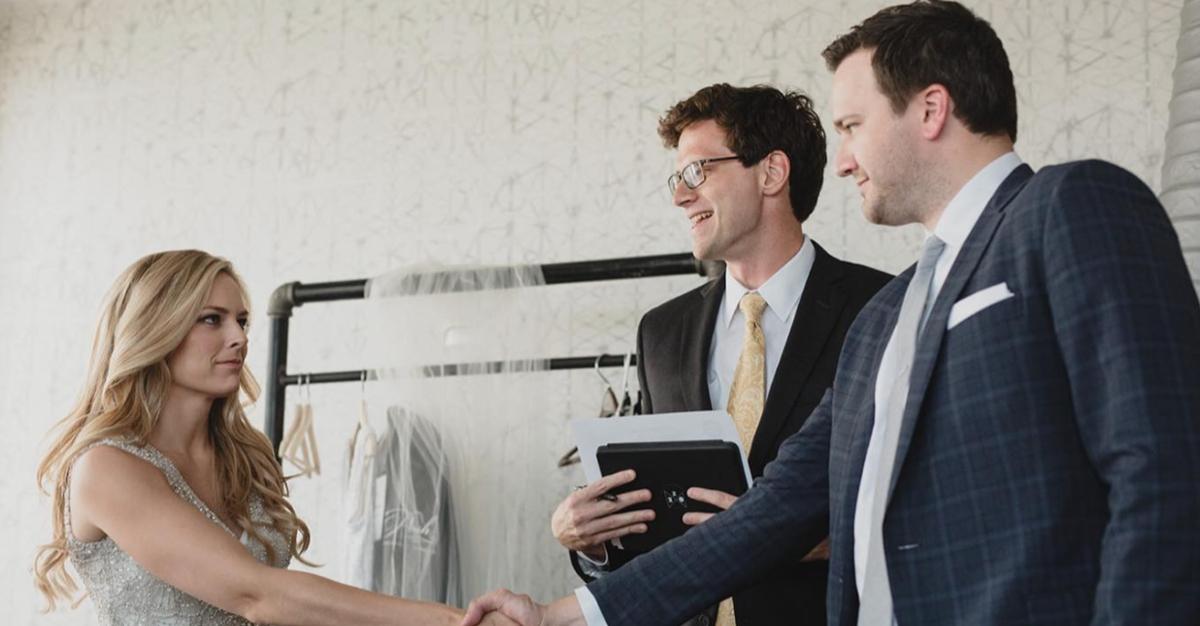 Article continues below advertisement
Who is Jamie Erdahl's husband, Sam Buckman? He shares his wife's passion for sports.
Jamie Erdahl and her husband, Sam Buckman, tied the knot in July 2017 after dating for three years. The duo has been married for nearly six years and share two children, their daughters Brooke Marie Buckman and Avery Buckman.
Born on Dec. 4, 1987, in Mission Viejo, Calif., Sam followed in his wife's footsteps by pursuing a career in sports. The California native played college football for the University of Michigan, where he starred as the team's kicker.
After graduating with his bachelor of arts degree, he obtained his master of arts degree from the University of Minnesota.
The 35-year-old former football player now works as the Director of Marketing at Stryker, a medical technologies corporation based in Michigan. However, he resides in New York City alongside his wife and children.
Article continues below advertisement
Do Jamie Erdahl and her husband, Sam Buckman, have kids? They are proud parents of two.
On Jul. 10, 2019, Jamie and Sam welcomed their first child — their daughter, Brooke Marie Buckman — to the world. "Our very own Brooke Marie Buckman arrived on her due date like a prompt little champ," the sports reporter wrote on Instagram at the time. "The most perfect mix of both of us!"
Two years later, their family of three turned into a family of four! In 2021, Jamie gave birth to baby number two — another daughter — Avery Buckman.
"Never found the right time to say we were adding another starter to our 'girl squad' so here we are!" the 34-year-old shared on Instagram. "9 long months later - my person/love/personal comedian/rockstar husband and I would like to say: WELCOME to the world sweet Avery Buckman."
Article continues below advertisement
Sam Buckman is a proud papa and supportive partner.
The Good Morning Football star never shies away from sharing her love for her husband on social media. On Father's Day in 2021, Jamie took to Instagram to gush over Sam's incredible parenting and partnership skills.
"You'll make them laugh, hold them close when they need comfort, make them dinner when hungry, snuggle during movies, and be their whole world all the while," the Minnesota native wrote.
"Thank you for being a tremendous Dad to our GIRLS but also doing all those things for me too along the way."
The First Round of the 2023 Men's NCAA Tournament begins Thursday, Mar. 16.