Tracy Wolfson May Be a Sports Reporter on the Sidelines, but Her Family Is Front and Center
Who is Tracy Wolfson's husband? The CBS Sports reporter is often found on the field/court but at home she likes to stay right in the middle of things.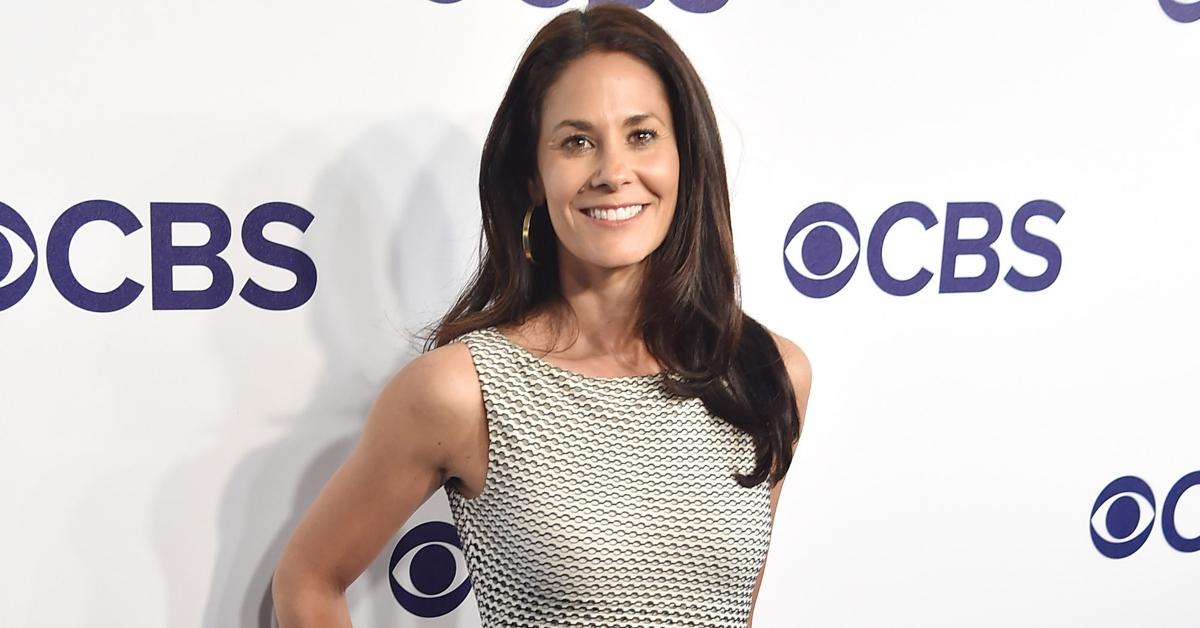 Obviously being a woman in sports reporting is not as common as it should be and typically involves a different set of standards. How often does one hear stories where a working woman is asked about her children while a working man is not? Not only is it assumed Mom will be home with the kids, but it's also expected and often thought of as neglect when she is not. Thankfully not everyone subscribes to such antiquated, misogynist thinking so that we can look up to the Tracy Wolfsons of the world.
Article continues below advertisement
Tracy is a sideline reporter for CBS Sports where she gets to interview the best of the NFL, but you'll also catch her on the periphery of a basketball game as well. That's where she'll be for March Madness 2023 and we can't wait to soak in her wide breadth of knowledge about the players in the games.
When she's not traveling for work, Tracy is home with her family. Here's what we know about Tracy Wolfson's husband and kids, or, as we like to call them, her team.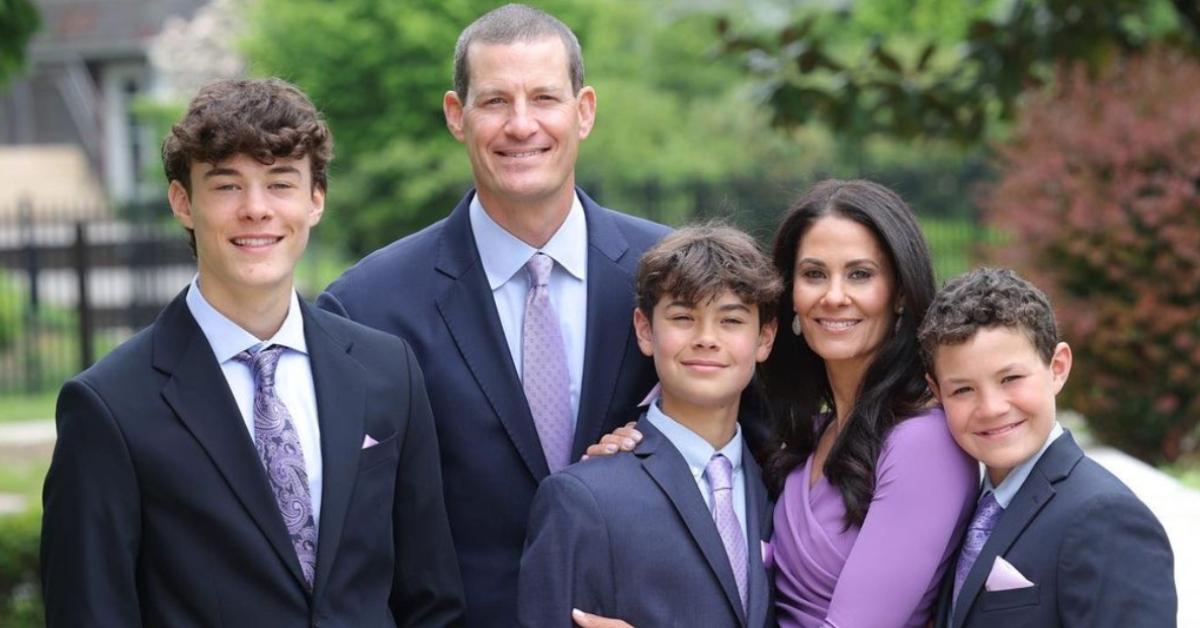 Article continues below advertisement
Tracy Wolfson gets a ton of support from her husband and kids.
Both Tracy and her husband David Reichel attended the University of Michigan but "didn't date until later," per the Jewish Standard. The couple shares three sons — Dylan, 16, Ari, 13, and Evan, 11 — and live in Tenafly, N.J.
"My family is my real life, and being a mom is my number one priority," she told the outlet. "I have an amazing job, and I worked really hard to get where I am, and I love it, but I always say that when it doesn't work out for my family, that's when I'm out."
In January 2019, David returned to the University of Michigan to give a lecture titled "Economics at Work." According to the event description, David is a "senior salesperson in the equity derivatives group at Barclays Capital," where he "manages relationships and facilitates transactions with some of the world's largest asset management firms." In other words, David works with money and it seems as if he's darn good at it. He's also incredibly helpful at home.
"I couldn't do it without my husband's support," Tracy told the Jewish Standard in 2016.
Article continues below advertisement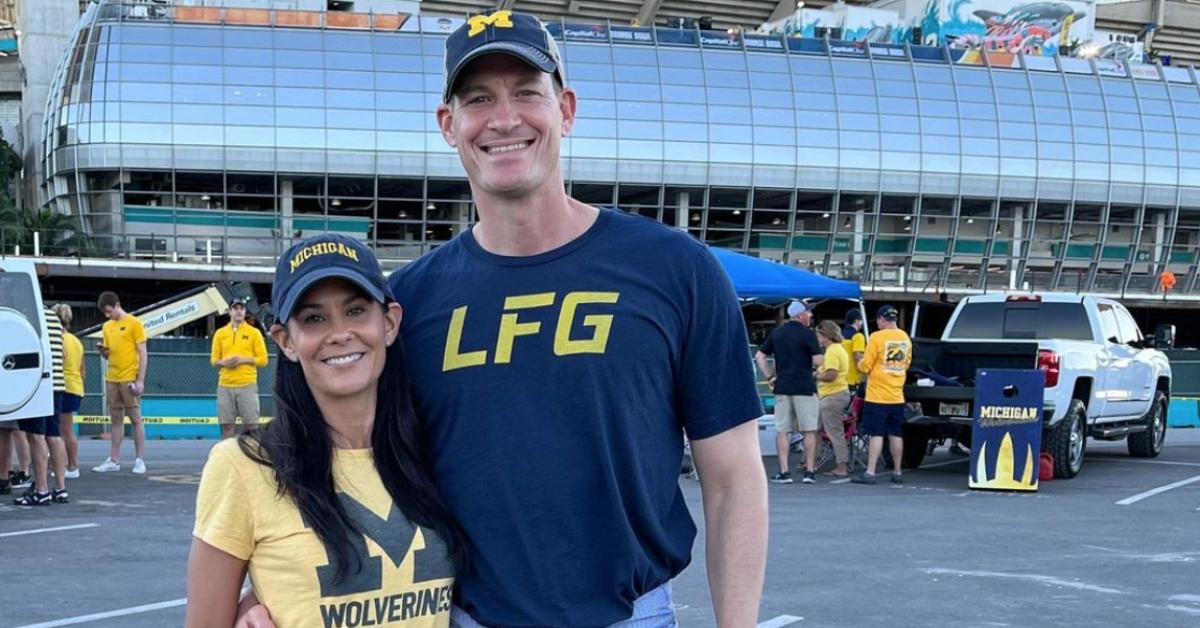 Tracy Wolfson loves her job and it shows.
A lot of people don't realize that after a football game, Tracy often has to engage in some physical labor. By that we mean she often fights her way into an interview, which, at 5'2", isn't easy. Despite the huge gap between Tracy and the players, she always asks the tough questions. And as a lifelong sports fan, she can always pull a long-forgotten bit of trivia from the recesses of her mind.
Article continues below advertisement
Growing up in New York state, Tracy was always a loyal sports fan. Eventually she made her way to the University of Michigan because "I not only wanted a great education, but I also wanted to be around big time sports. I wanted to watch it and to talk it," she shared with the Jewish Standard. While there she joined a sorority where she played flag football, but basketball and tennis were her main sports. However, she had no interest in playing professionally. She wanted to be "behind the scenes."
She worked her way up from a local television affiliate in Trenton, N.J., to ESPN and eventually CBS in 2004 where she has been ever since. Clearly, being a woman sports reporter comes with a new layer of pressure that Tracy doesn't let get to her. "It means that you have to know your stuff, you have to prove yourself every day, so you have to go out there and be solid. I just focus on myself; I don't worry about being a woman out there," she told the Jewish Standard.
Tracy knows what she's doing and the sports world is better for it.