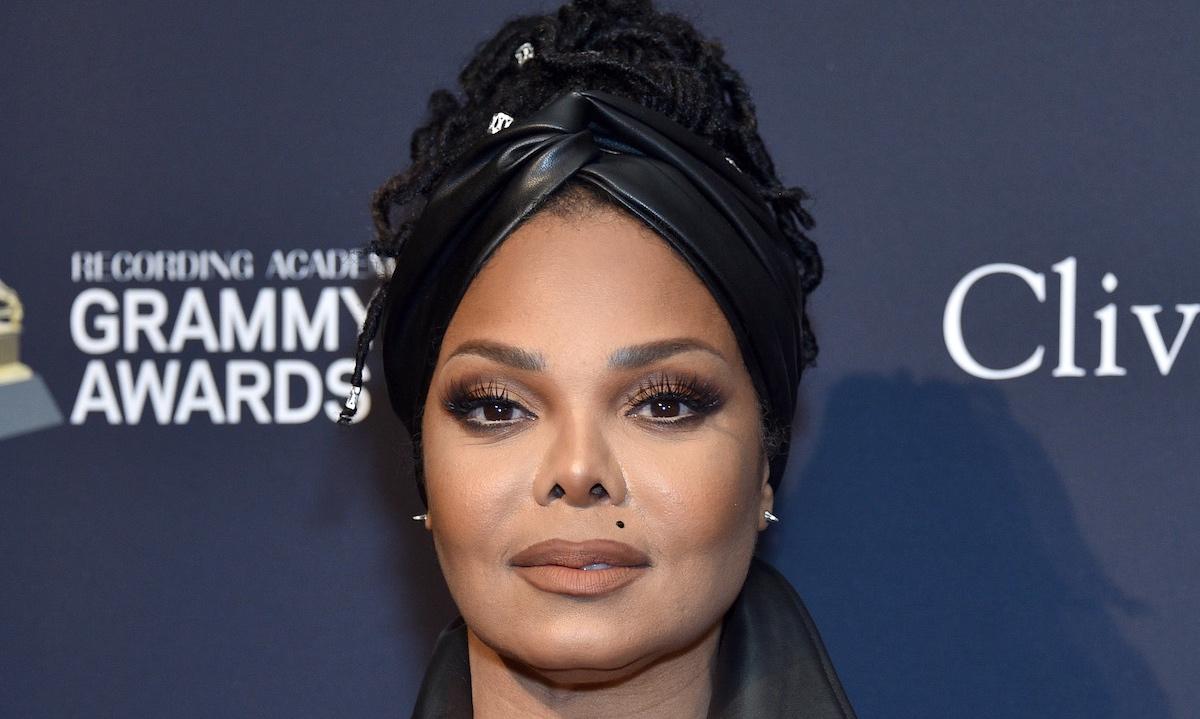 Janet Jackson's Relationship History Consists of Iconic Music Legends and Businessmen
Alexa, play "That the Way Love Goes" by Janet Jackson.
Not too many female entertainers can reach GOAT status and be dubbed international sex symbols. While it's clear that Beyoncé Knowles-Carter and Rihanna are part of the privileged bunch, there is one woman who has set the standard and influenced the masses with her artistry and sex appeal: Janet Jackson.
Article continues below advertisement
Depending on how old you are, you've probably learned about the legendary singer and songwriter from your grandparents, parents, or older siblings. Janet was the "It" girl who almost every woman wanted to be and every man wished for the chance to date. As a result, Janet has an interesting dating history that fans love to discuss.
From her controversial marriage to James DeBarge to her fan-favorite relationship with hip-hop mega producer Jermaine Dupri, Janet's relationship history tells quite the story. Here's a breakdown of her marriages and her well-known relationships.
Article continues below advertisement
Janet and James DeBarge (1984-1985)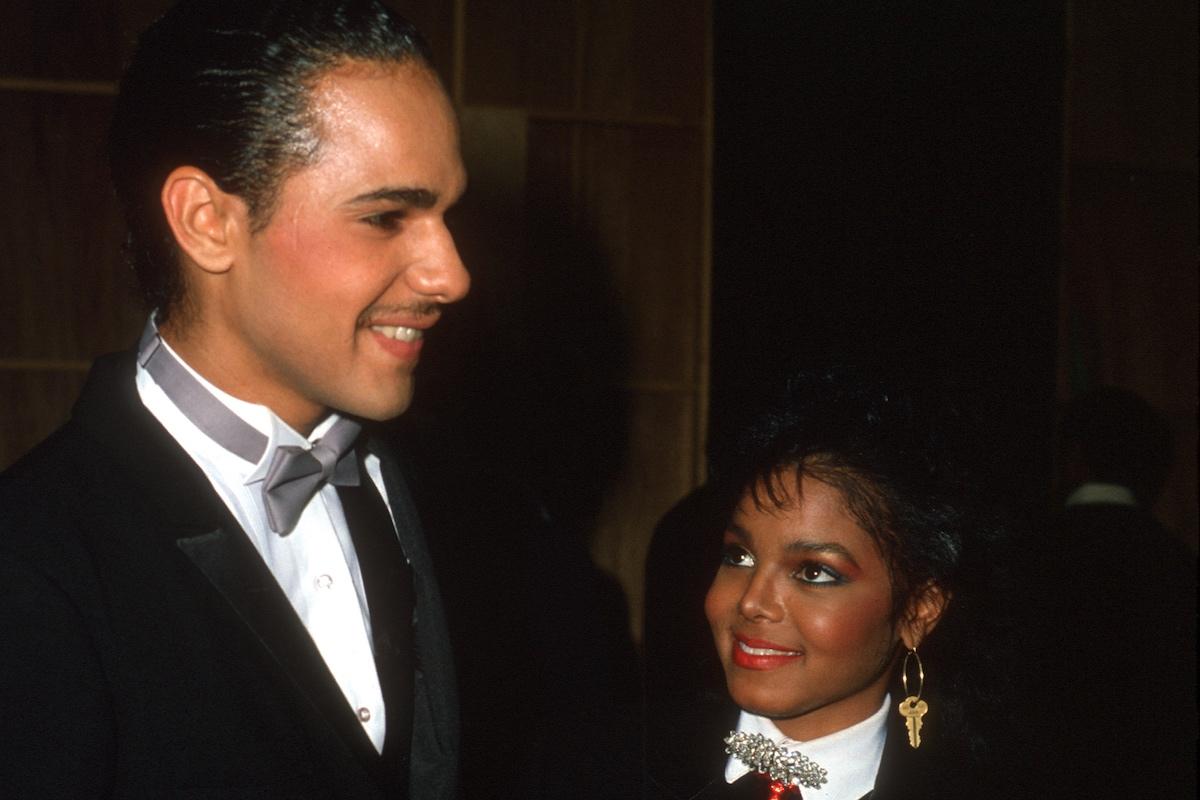 Who doesn't love a forbidden romance story? Per Closer Weekly, Janet's first marriage was to singer James DeBarge of the famous family the DeBarges. In Janet's self-titled two-part documentary, she explained that getting married was the only way for her to take back control of her life from her dad.
The pair eloped to Grand Rapids, Mich., in 1984 when Janet and James were only 18 and 21 years old, respectively. Even though the Jackson family was not pleased with the news, they eventually came around. Unfortunately, it wasn't enough for Janet and James' marriage to last for the long haul.
The marriage ended in an annulment in 1985 after the Jackson family had enough of James' drug abuse, as Janet confirmed in her documentary.
"There are a lot of nights that I would go searching the streets looking for him — 8 o'clock in the morning, 4 o'clock in the morning,"Janet said in the documentary (per the New York Post). "I remember times when I would find the pills and I would take them and try to flush them down the toilet, and we would be rolling around on the floor fighting for them … I cared so much for him, and I saw the good in him as well, and I just wanted that to take precedence as opposed to this ugliness, 'cause I knew that he needed help. But I wasn't the help that he needed."
Article continues below advertisement
Janet and René Elizondo (1991-2000)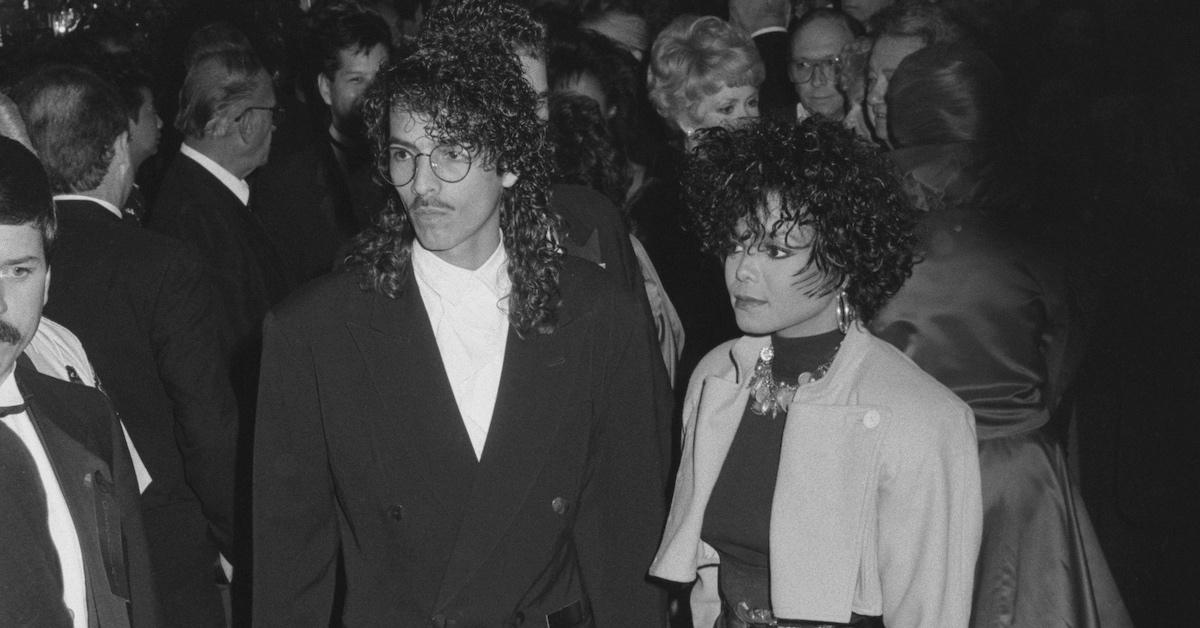 A true hopeful romantic, Janet left James DeBarge behind and found love with her sister La Toya Jackson's backup dancer René Elizondo. Per Closer Weekly, the pair got married in 1991 and were totally smitten with each other. René even helped choreograph a number of Janet's music videos and earned a songwriter credit on her sixth album, "The Velvet Rope."
The outlet shares that Janet's famous Rolling Stone cover featured René hands covering her bare chest area. Not too many details came to light about their marriage, but their split was reported in 2000, with the pair citing "irreconcilable differences" in their divorce papers.
Article continues below advertisement
Janet and Jermaine Dupri (2002-2009)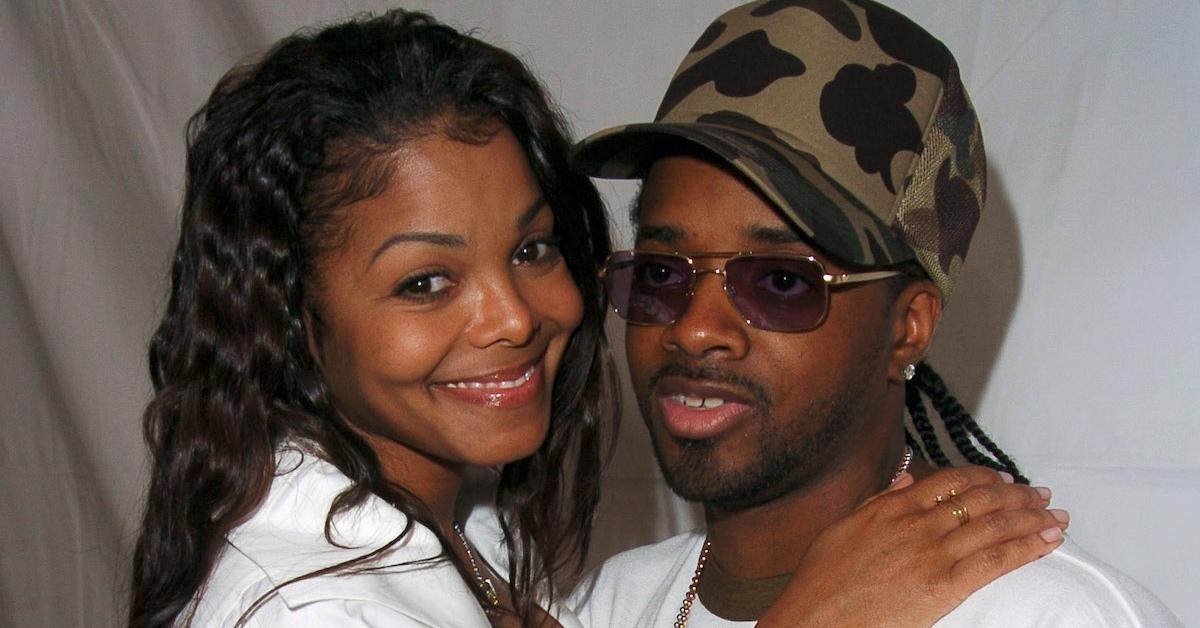 Janet and Jermaine were once considered to be one of hip-hop's power couples. The pair reportedly met backstage at one of Janet's concerts and start dating in 2002. Throughout their relationship, the duo collaborated musically and served up a hearty dose of couples goals.
Unfortunately, the pair decided to part ways in 2009. In an April 2020 interview with T.I's Expeditiously podcast, Jermaine explained that the reason he and the hitmaker ended their relationship was due to his not wanting to get married or move to the West Coast with Janet. On the flip side, Janet also wasn't partial to moving to Atlanta.
"I started thinking marriage for me wasn't gonna work," Jermaine told T.I. "Just something about it. When you feel like you're ready to get married, you don't have no answers, you just know what it is."
Article continues below advertisement
Thankfully, the couple ended their relationship on great terms and remain friends to this day.
Article continues below advertisement
Janet and Wissam Al Mana (2010-2017)
After Janet's history of dating in the entertainment world, it makes sense that she switched things up as she got older. The legend met her third husband, businessman Wissam Al Mana, at a hotel opening in Dubai. The pair went on to secretly tie the knot two years later in 2012.
The couple welcomed their son, Eissa Al Mana, in January 2017. However, The Sun reports that news of their split first came to light a mere three months after their son was born. Janet later took to Twitter in a now-deleted video to confirm that she and Wissam did indeed split up.
"Hey guys, it's me, Jan. Just in case you don't recognize me 'cause I have put on a few [pounds] since I had the baby," Janet says. "I just want to keep it real for you guys for a second — yes, I separated from my husband. We are in court and the rest is in God's hands."
After breaking things off with Wissam, Janet has been single ever since. It appears that her primary focus is herself and her son.