Jas Leverette and His Wife Were Caring for Dogs Before 'Canine Intervention'
Jas Leverette from 'Canine Intervention' has been training the dogs of celebrities for years. Learn more about his personal life, including his wife.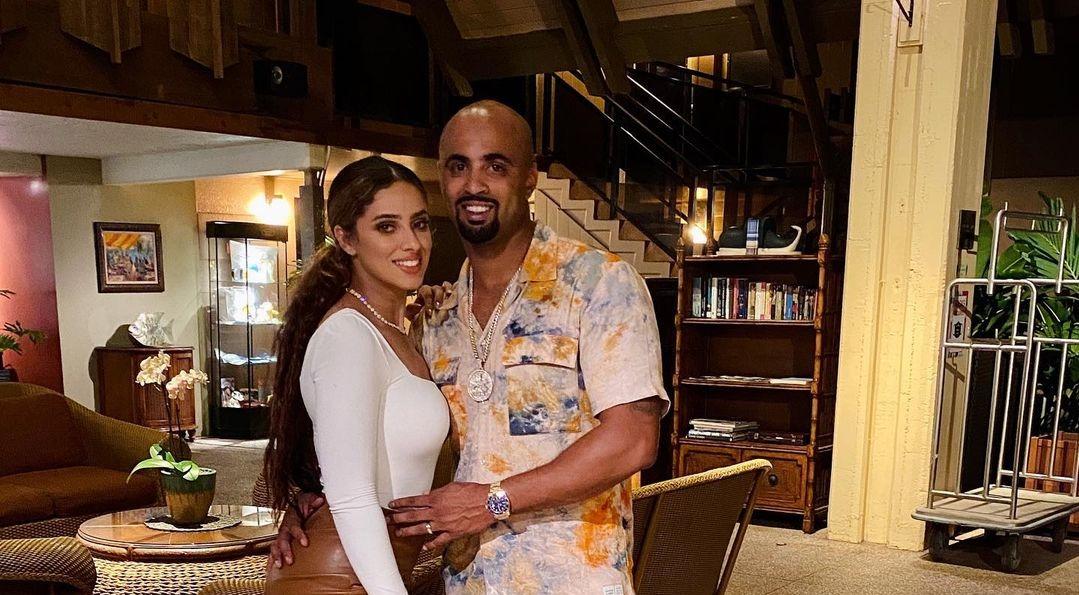 For some, shows like Dog Whisperer with Cesar Millan were their first taste into seeing how some real-life dog trainers help pets and owners alike. And now, with Canine Intervention on Netflix, celebrity dog trainer Jas Leverette is getting the torch passed to him. Kind of. He has been in the business for years and had a thriving career as the trainer of celebrities' dogs — Steph Curry is just one of his many celeb clients — but now, he has taken his talents to the small screen.
Article continues below advertisement
If you are unfamiliar with Jas, that's totally fine. He's actually local to the San Francisco Bay area. And, although he has been renowned for his methods in training dogs and their owners in taking better care of their canine friends, he isn't yet a household name.
He has been in the dog training field with his wife, Nouhaila Leverette, for quite a while and, and while she isn't as hands-on as Jas, she is still ingrained in what is now the family business.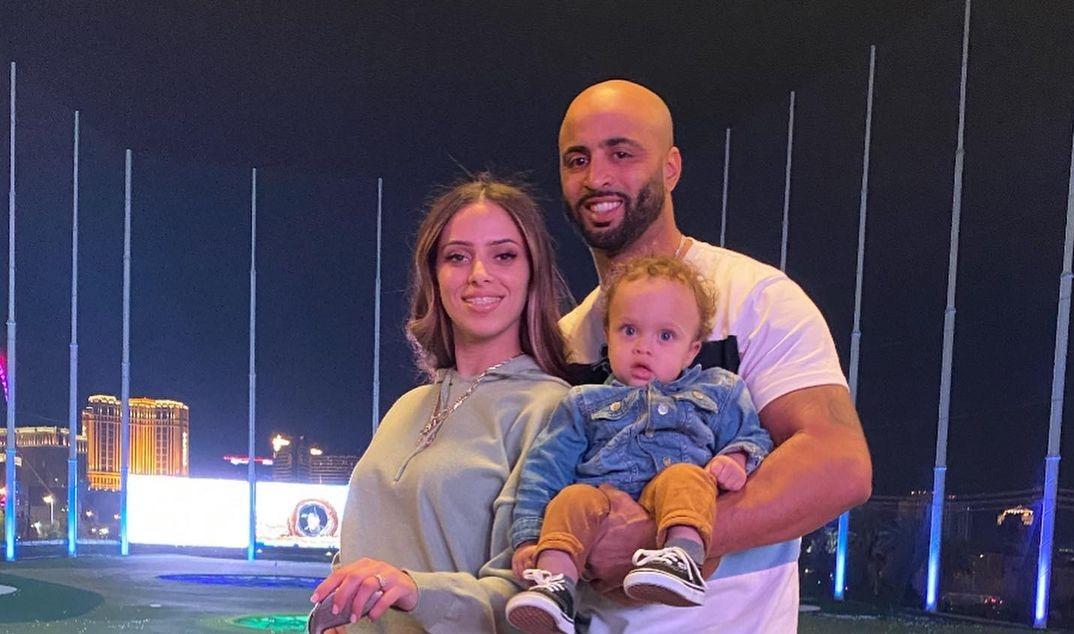 Article continues below advertisement
So, who is Jas Leverette's wife on 'Canine Intervention'?
Jas has been married to his wife, Nouhaila Leverette, since 2017 at least. She even uploaded a video of their wedding to her YouTube channel. It's unclear what Nouhaila does for a living, but she appears to support her husband's business and share his love of dogs in general. Before she gave birth to their son, she shared an Instagram photo with her bump and four dogs, which she captioned, "My security."
Nouhaila is originally from Morocco, where it appears they even held their wedding, but she and Jas currently live in California with their son. And, of course, their collection of dogs from over the years. She also played rugby at one point, but she seems to have totally embraced being a mom and the wife of a new Netflix celebrity of sorts.
Article continues below advertisement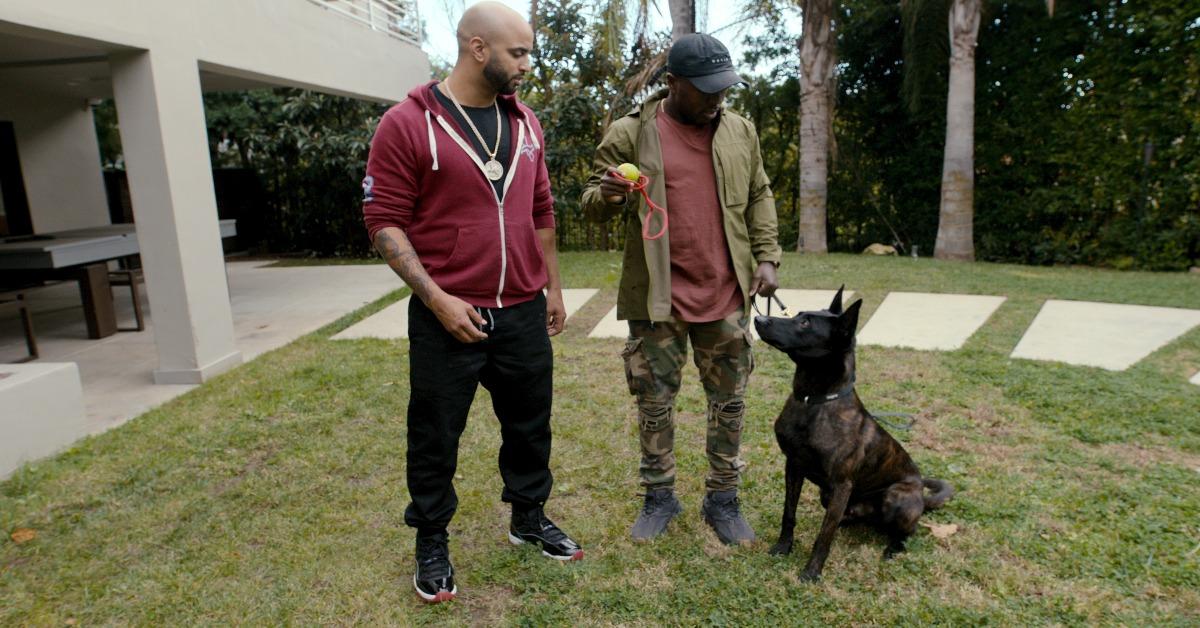 Jas Leverette is an experienced dog trainer.
Jas has been working with animals since long before he became a professional. He grew up caring for animals and riding horses and it was with his equestrian sports that he gained an interest and knowledge in communicating with them. He prides himself on being able to train and help dogs as well as their owners with his business, Cali K9.
Article continues below advertisement
In fact, much of Jas's method in training dogs comes in retraining owners to be better-equipped to handle any nuances their pets might have. Jas spoke to The Los Angeles Times about helping owners develop new skills in caring for their dogs, even if they hadn't realized before that they might be doing something wrong.
He compared it to being a parent, and raising dogs to properly integrate into society.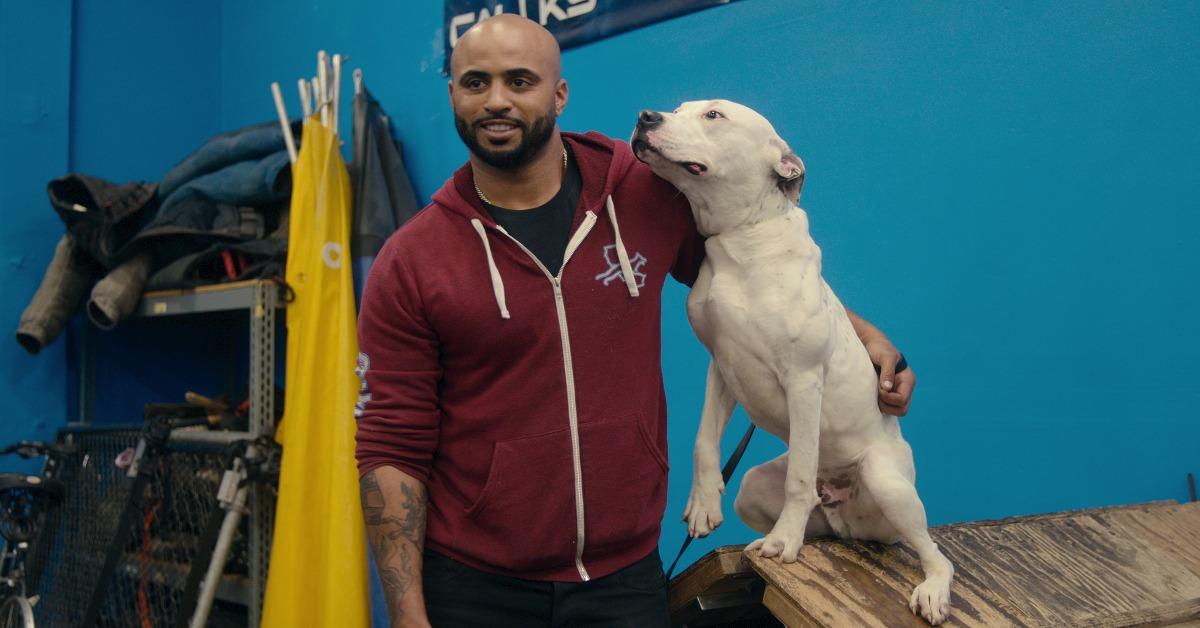 Article continues below advertisement
"Sometimes the owner is contributing to the problem without knowing it," he shared. "My whole goal is about teaching proper methods of motivation, and being disciplined in practicing that motivation. All the owner needs to do is take the time to get to know their dog, and understand how to keep their dog engaged and motivated to be obedient and focused."
Jas and his wife also have a son together.
Jas started his business years ago, so he is no stranger to people wondering about who he and his family are. But as Canine Intervention gains more traction, chances are, he will only continue to field questions about his personal life. Though on Instagram, he and Nouhaila aren't afraid to show off their son, Jasir Leverette, who turned 1 year old in 2021.
Together with their dogs, they seem like one big happy family.
Article continues below advertisement
Will there be a 'Canine Intervention' Season 2?
Given the backlash Netflix is already facing from some of the public regarding Jas and his alleged techniques, the future of the show is already in jeopardy. Even if Canine Intervention is renewed for another season, though, the streaming platform could still cancel it before Season 2 even drops.
Canine Intervention is now streaming on Netflix.