Country Star Jason Aldean Is the Proud Father of Four Children
Jason Aldean's prowess as a country music superstar is undeniable, but who is he beyond the spotlight? Details on his kids, wife, and more.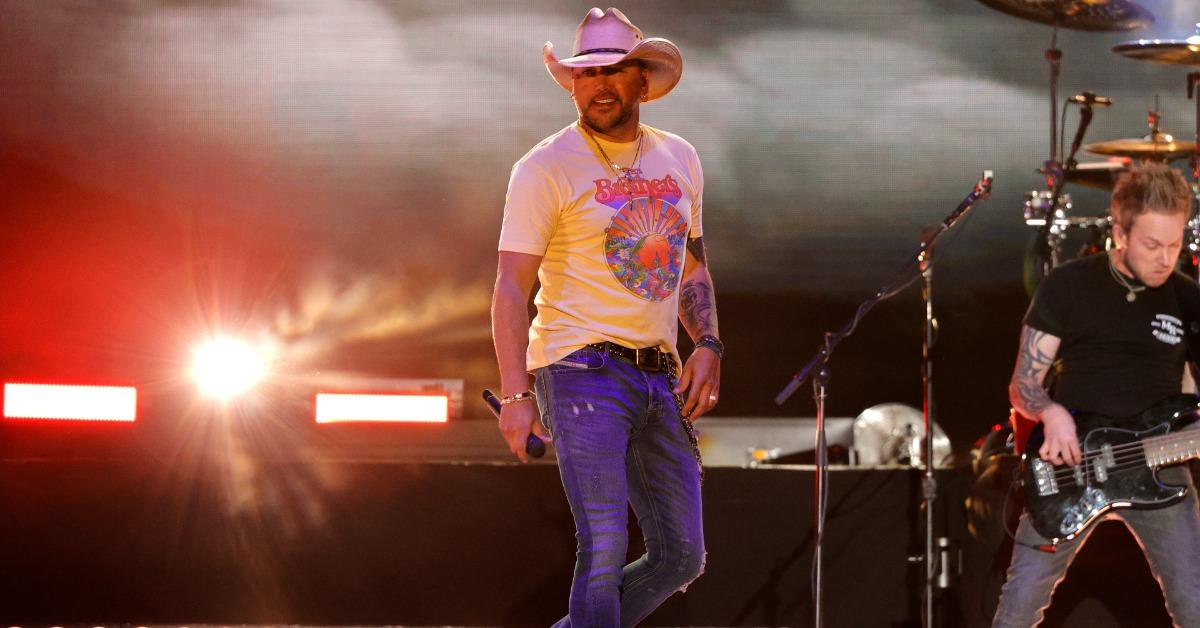 If you're a fan of country music, odds are that you're familiar with Jason Aldean. His infectious melodies have been impacting the genre for the better part of two decades now, and there are few other names as synonymous with country music today as his. With nine studio albums, 35 singles, and a slew of awards all under his (usually large) belt buckle, Jason's place in country music history is certainly solidified.
Article continues below advertisement
With that being said, millions of fans worldwide are familiar with Jason thanks to his hit songs such as "If I Didn't Love You" and "Got What I Got," but what do we know about the 44-year-old musician outside of his career? Keep reading for details on his kids, wives (both past and present), and more!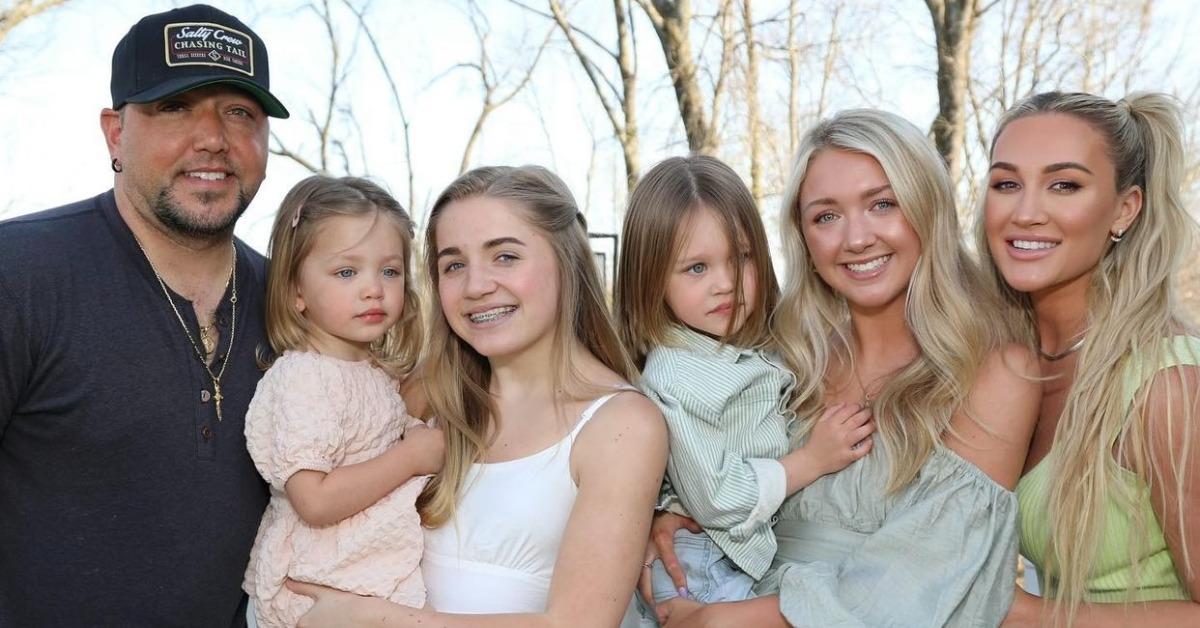 Article continues below advertisement
Who are Jason Aldean's kids?
If there's one thing that Jason has made clear throughout his career, it's that he loves being a dad even more than being a country music superstar. Now, his blended family of four kids is the definition of a happy, loving unit, and the "You Make It Easy" singer seems ever-eager to share beautiful family moments with his fans on social media.
Jason's oldest child, a daughter named Keeley Ann Aldean, was born on Feb. 14, 2003, when Jason was still married to his now ex-wife, Jessica Ann Ussery. Keeley has seen her father rise to international stardom during her life, as she was barely a toddler when his first hit song, "Hicktown," was released in 2005. Like her father, Keeley has taken up an interest in guitar, evident by a 2018 Facebook post that Jason shared of her playing a new instrument.
Article continues below advertisement
Jason's next daughter with Jessica, Kendyl Alden Williams, was born on Aug. 20, 2007. Per The Country Daily, Kendyl has been a big help when it comes to raising her younger siblings. Jason told the outlet, "She's 10, and she's the one who wants to really help out a lot — feed him [Memphis Aldean Williams], burp him, and change him. She sits there on the couch with him and watches TV and hangs out with him."
Article continues below advertisement
Jason's third child and first son, named Memphis Aldean Williams, was born on Dec. 1, 2017. Per Country Living, Memphis' mom and Jason's current wife, Brittany Aldean (nèe Kerr), said that "We had a really hard time getting pregnant and went through about a year and a half of failed attempts. Finally, I got pregnant with Memphis which was awesome because Jason always wanted a boy."
Memphis is the first boy on both Brittany and Jason's sides of the family, something they are very excited about.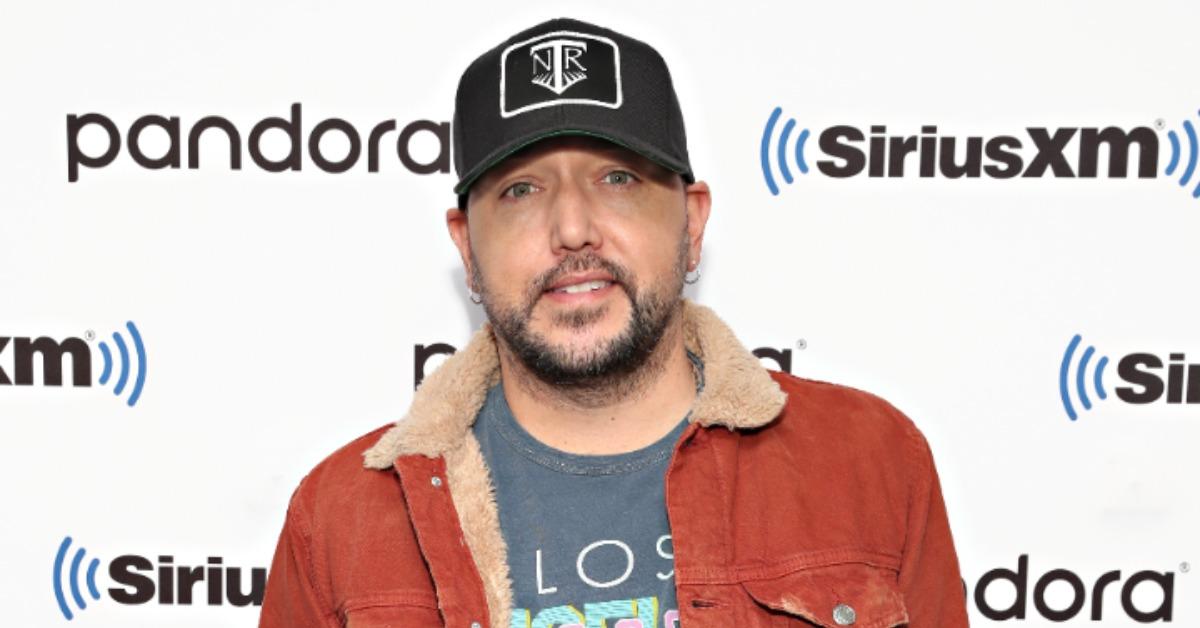 Article continues below advertisement
The fourth and most recent addition to the Aldean brood is Jason and Brittany's daughter Navy Rome Williams, who was born on Feb. 4, 2019. Being so young, little is known about her, but her father is always willing to share cute candid pics of her on Instagram.
It appears that Navyis also likely Jason's last child. He told Taste of Country that "To me, four healthy kids — I would feel blessed to have that. And Britt has been pregnant for two years, so I don't think she's in any hurry to jump back into that, either."
Article continues below advertisement
Who was Jason Aldean's first wife?
The country superstar married Jessica Ann Ussery in 2001. Things went well for the couple for a while, and together they brought Jason's eldest two daughters into the world. However, as the years went on, the situation changed, and by 2012, Jason admitted to acting inappropriately at a bar with former American Idol contestant Brittany Kerr. He filed for divorce from Jessica on Apr. 26, 2013.
After Jason and Jessica split, Brittany became his new wife a few years later.
Although the fallout between Jason and Jessica was very public and a bit messy, he didn't allow that to deter him from his true feelings for Brittany. After shying away from the public eye and paparazzi for a short time following the divorce, Jason and Brittany made their first public appearance together as an official item at the 2014 CMT Awards. The duo announced their engagement on Sept. 24, 2014, and married on Mar. 21, 2015.