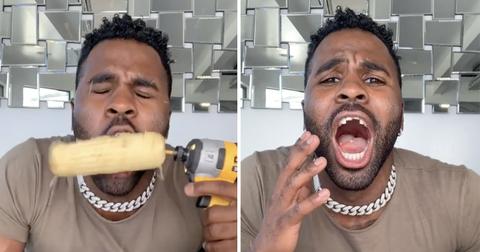 Jason Derulo Tried to Eat Corn Off a Power Drill and Chipped His Teeth
By Mark Pygas

Updated
We've all seen videos of people eating corn on the cob off a power drill. And apparently, so had singer and songwriter Jason Derulo. He decided to give the "challenge" a go for the people who follow him on TikTok, and it didn't go so well.
The video begins with Derulo holding a power drill with a corn on the cob attached. He asks viewers: "Hey, have ya'll seen this? I've always wanted to try it! Lifehack."
He then attempts to eat the corn on the cob as it rotates, increasing the speed as the video progresses. But just a few seconds in, disaster strikes as Derulo chips his two front teeth.
The video makes for some pretty painful viewing.
In another TikTok, Derulo showed off the extent of the damage.
According to TMZ, Derulo was spotted looking like a new man shortly after posting the video. While cruising around town, the singer lowered the bandanna over his face to show off his new smile. That would be some quick dentistry work.
Derulo also posted another video showing off his fixed teeth.
While Derulo has posted a prank of him losing his teeth before, it looks way too real to be a prank this time.
Fans were divided on whether this was another prank or not.
"Pleath tell me that this ithint real," one user wrote.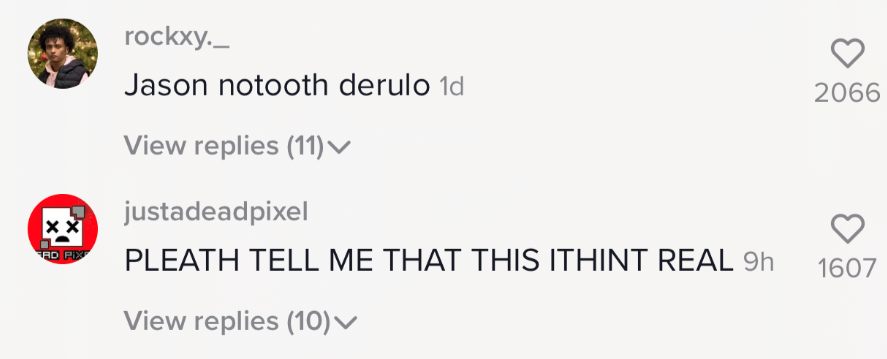 While another added: "Why is it so hard to tell if this is real or not?"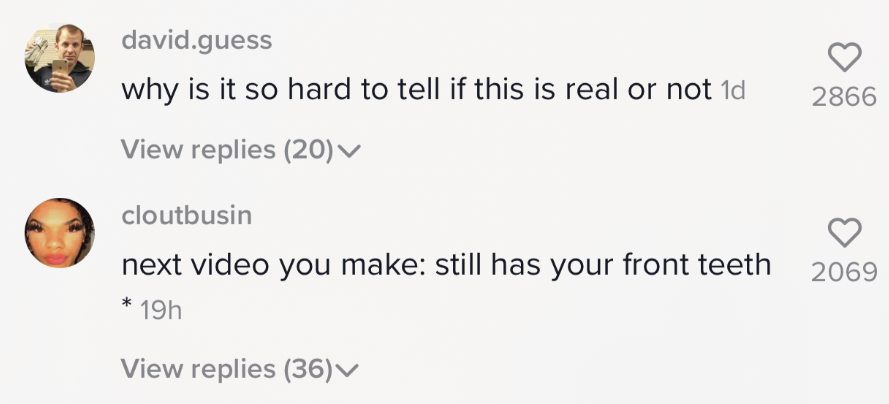 "You remind me of Lloyd from dumb and dumber at the end," another joked.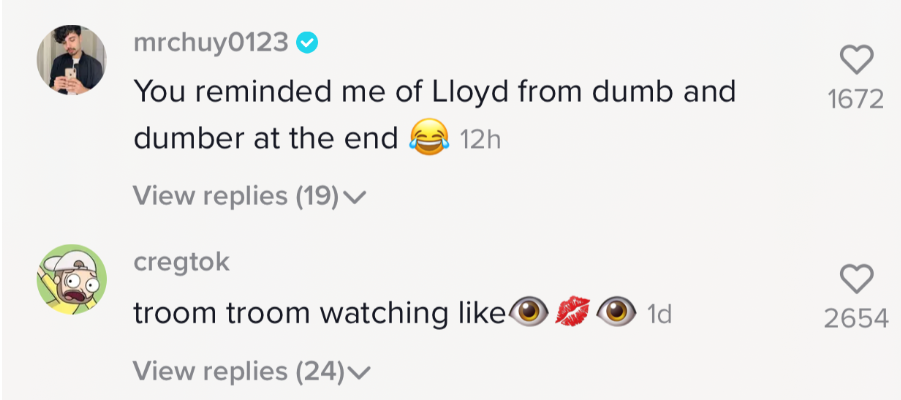 Whether this is a prank or not, let's just agree not to eat corn on the cob off a power drill.