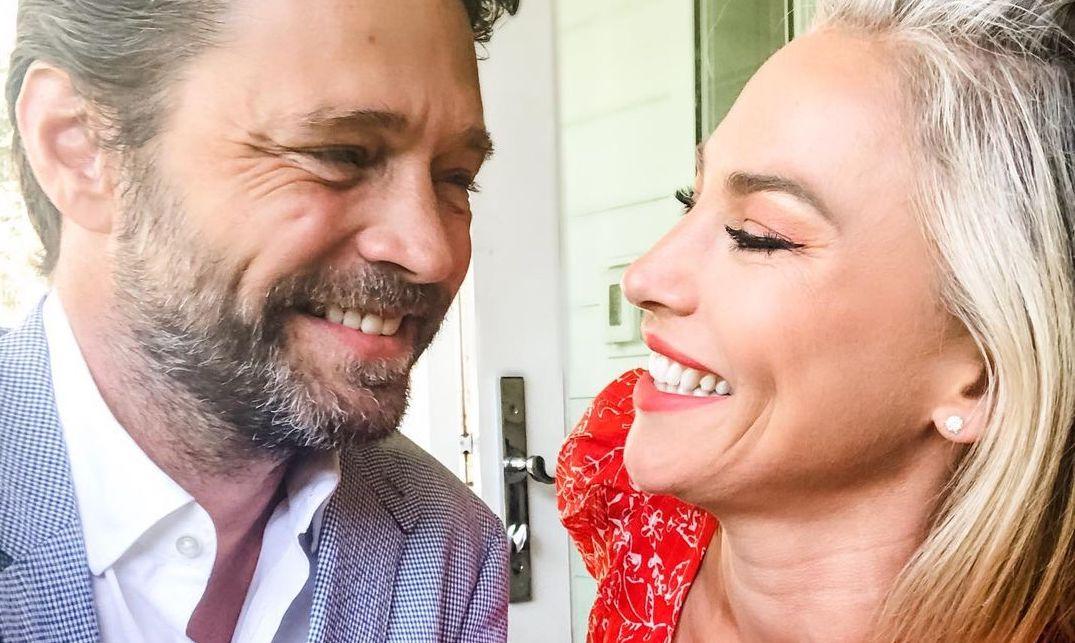 Jason Priestly's Wife Is More Than Just Another Piece of Arm Candy
Beverly Hills: 90210 curated a cast of young people that turned them from everyday people into '90s heartthrobs, and Jason Priestly was no exception. Though his time on the original 90210 series came to an end in 1998, Jason went on to work in other facets of television and film.
Article continues below advertisement
He also tried his hand at professional race car driving. Now, Jason acts in made for TV movies, especially holiday classics.
When he isn't working, he's spending time with his wife and two children. So, who is the woman who stole Jason Priestly's heart?
Jason Priestly met his wife, Naomi Lowde-Priestly in 2000.
Jason and Naomi met by complete happenstance in 2000 outside the Apollo Theater, the historic West End theater in London. Jason was starring in the Apollo production of the Broadway play, Side Man. She explained on her website that the two bumped into each other while waiting for the red light to change at a crosswalk, and there was instant chemistry.
"...it was truly serendipitous," she wrote.
Article continues below advertisement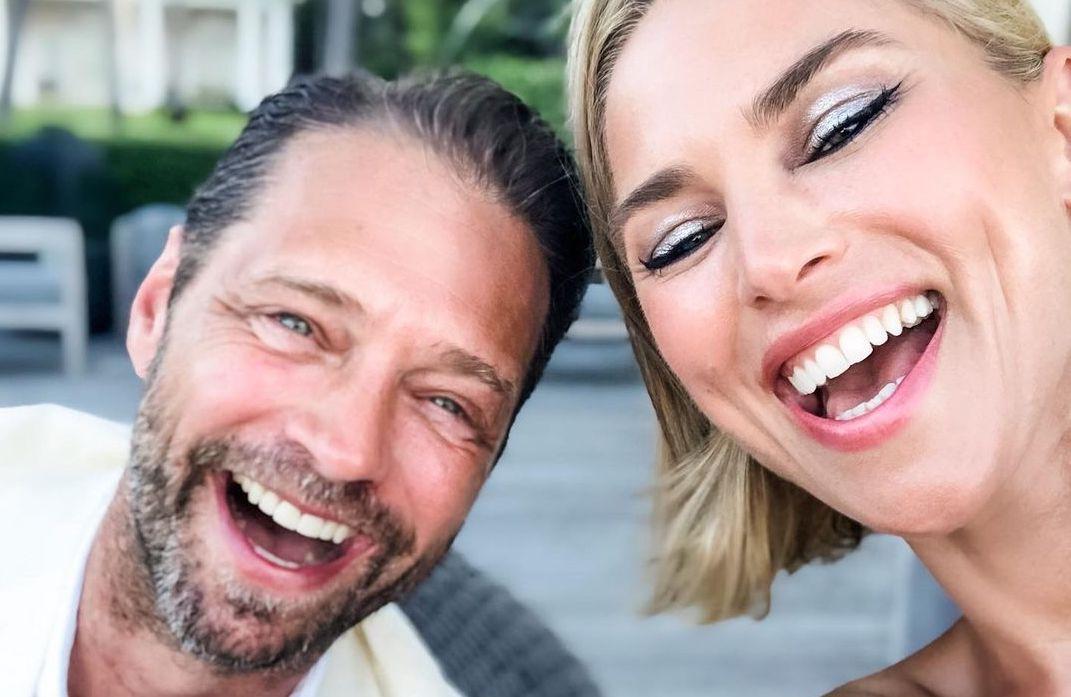 At the time of their meeting, Jason was actually facing jail time for a DUI. In 1998, he crashed his Porsche car into a telephone pole in Hollywood Hills. This wouldn't be the first time that Jason found himself in an accident.
Fast forward to 2002, and Naomi would be by Jason's side as he recovered from a near-fatal car crash during a practice session at the Kentucky Speedway.
Article continues below advertisement
Jason and Naomi got married in 2005.
In 2004, Jason took Naomi back to the Apollo Theater where he proposed. They tied the knot on May 14, 2005 at the One and Only Beach Ocean Club Resort on Paradise Island in the Bahamas. Their wedding was one of the first times that the entire Beverly Hills 90210 cast reunited.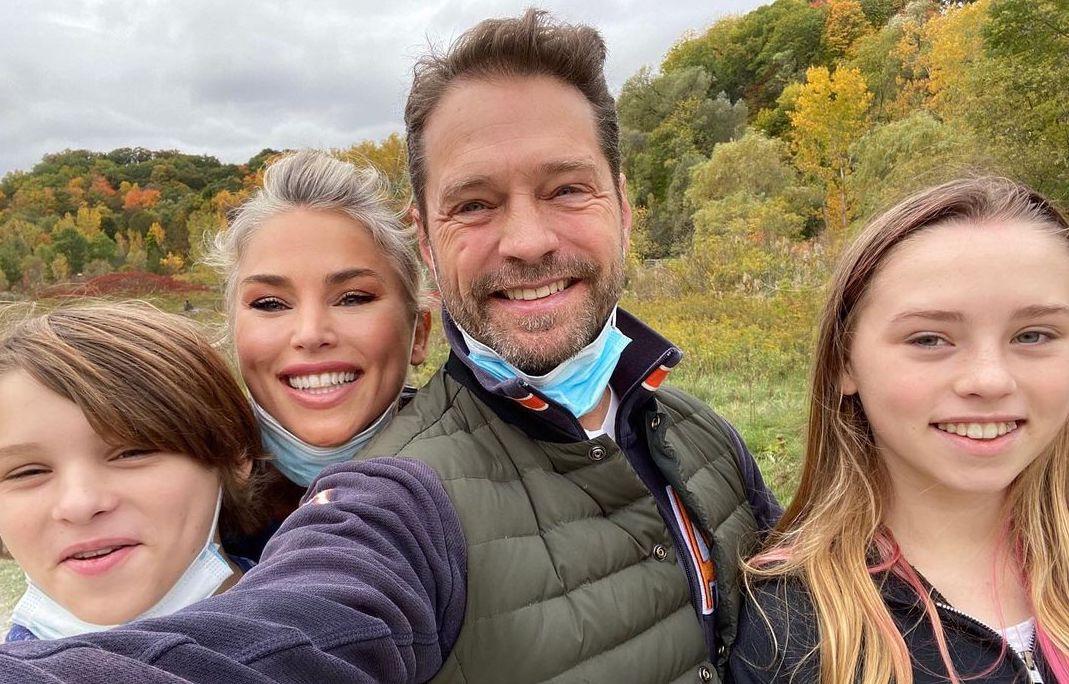 Article continues below advertisement
The couple have two children together. Their daughter, Ava Veronica Priestley, was born on July 2, 2007. Their son, Dashiell Orson Priestley, was born on July 9, 2009.
Naomi used her artistic talent to become a makeup artist.
Naomi Lowde graduated with a bachelor's degree in fine arts, specializing in painting. Since Jason's job entailed a lot of traveling, Naomi took her love of art and painting and turned it into a career in makeup artistry.
She enrolled at The School of Makeup Art in Toronto, Canada where she graduated at the top of her class.
Article continues below advertisement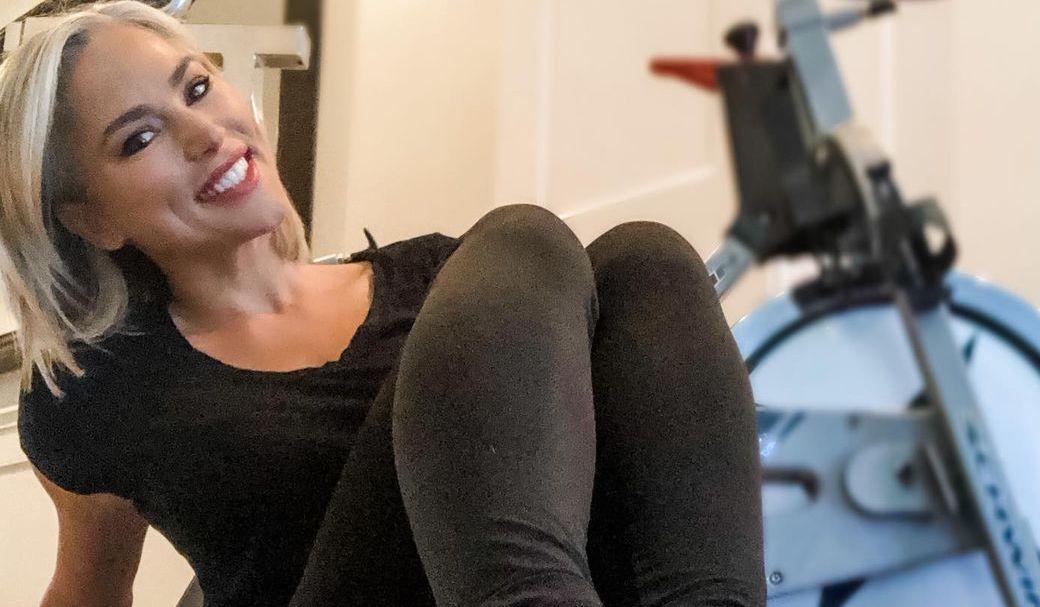 Some of her most notable work was on the Nickelodeon Kids Choice Awards and Teen Choice Awards. She also did the makeup of some "Angels" during the Victoria's Secret Fashion Show in 2005 and 2006.
Article continues below advertisement
Naomi is now a mom and a lifestyle expert.
Naomi now owns and operates a lifestyle brand, Lowde & Clear where she shares her beauty, fitness, nutrition, and lifestyle videos. She credits her worldly travels with her husband as giving her the experience and knowledge worthy enough to share with fans.
"After being dragged around the world kicking and screaming, I jest, I did it willingly. I have come across many a place, product or project to enhance your life. Whether that is a 'must see' destination, traveling with your children,'must have' beauty essentials, fitness on the go, places to eat, things to make, I want to share them with you," she wrote on her website.
What a power couple!